A dream meal. Yes. To me, this meal sure is. Why? It is so versatile, delicious, easy, and most important – HEALTHY! I make a super easy marinara sauce that then meets spaghetti squash (instead of spaghetti noodles) and it-is-just-tasty.  Did I mention good for you and figure friendly? Oh I did. Oh well.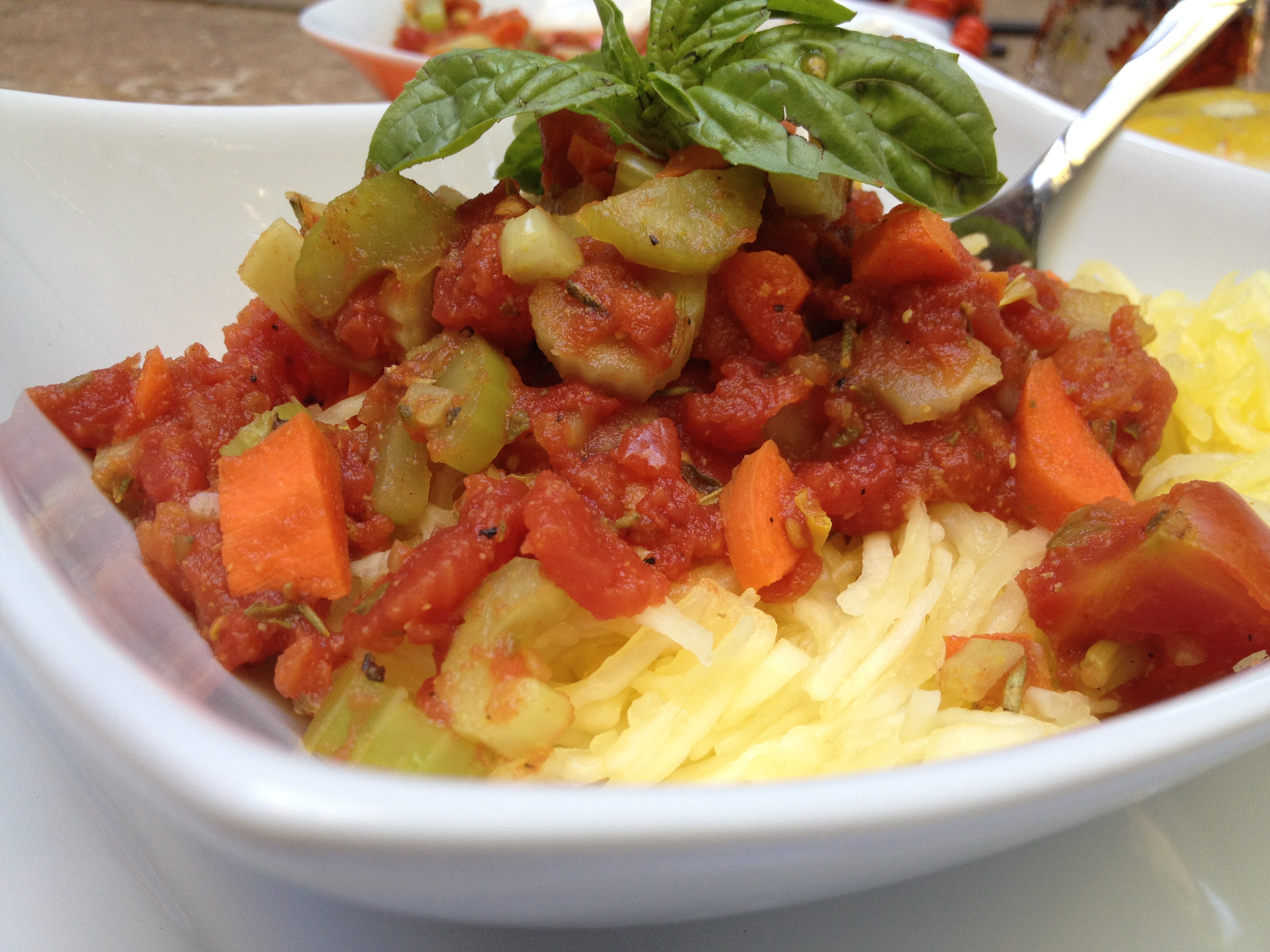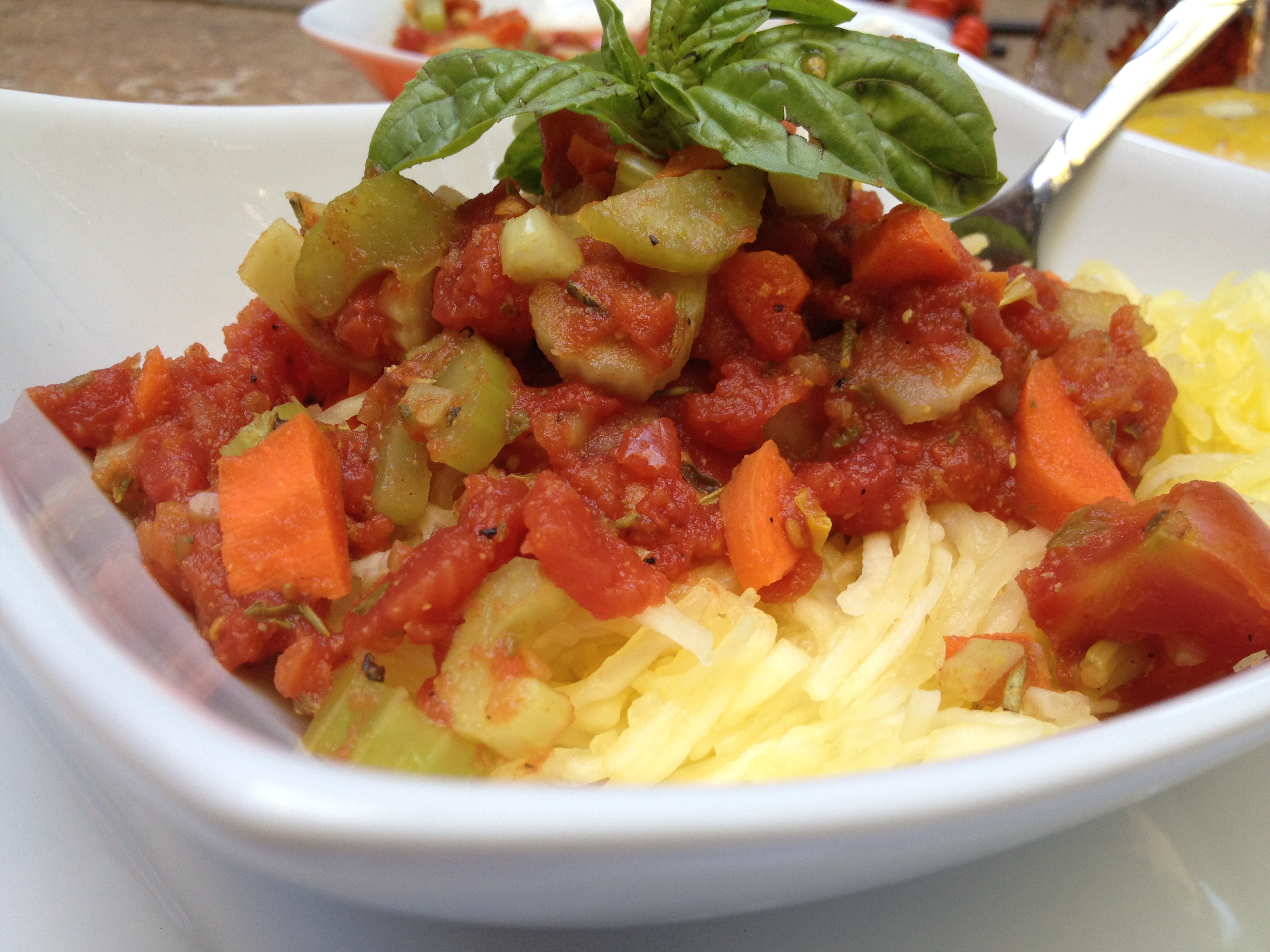 LOOK AT THOSE VEGGIES! They snuck right in and you would not even care. I happen to love veggies but this dish could totally work for those picky eaters.
NOTE: Now I will always prefer a homemade sauce to a store bought brand but you could just go ahead and use a good store brought brand if you want to to make this even easier. (Look out for that sodium and sugar too surprisingly!)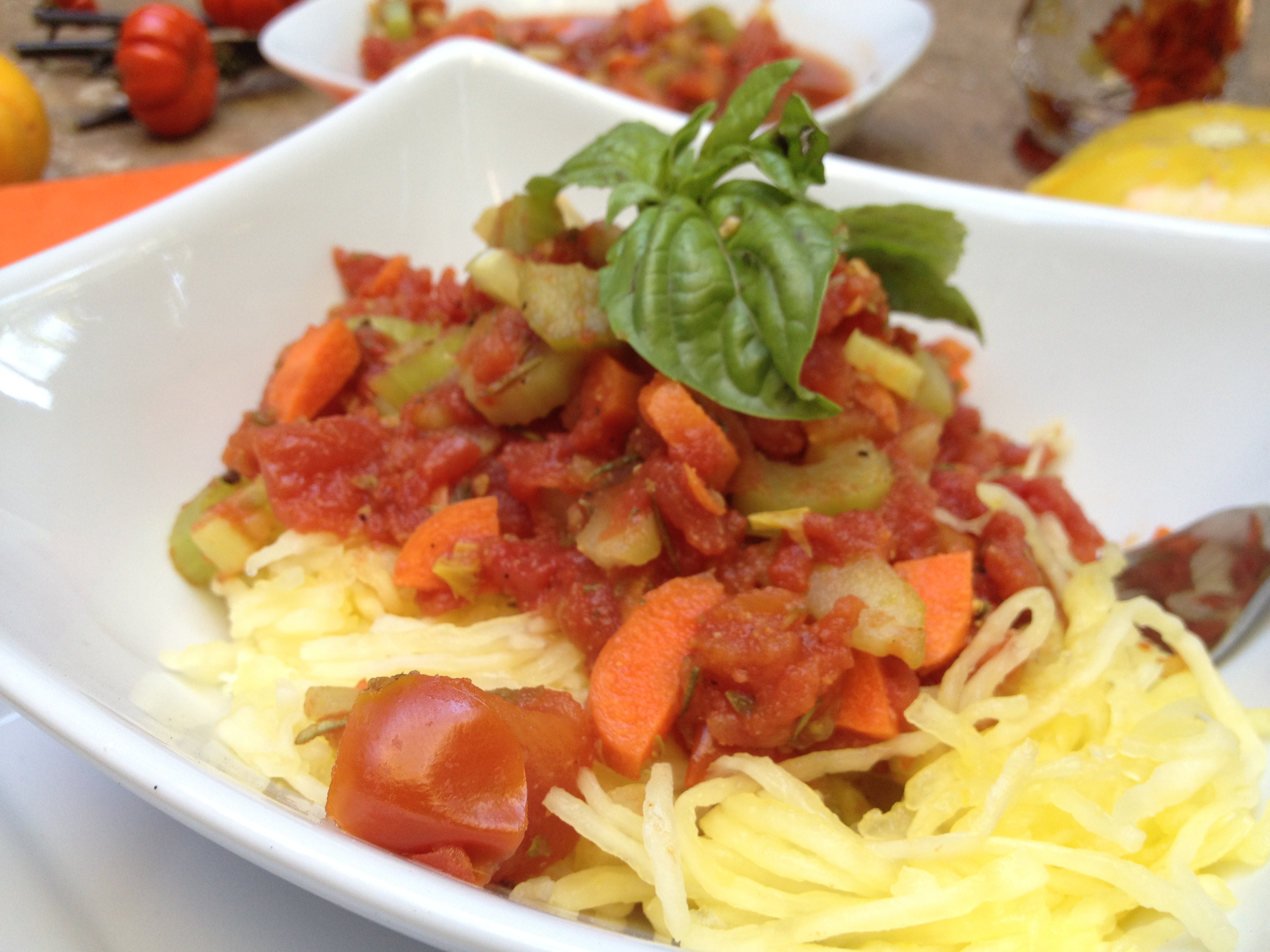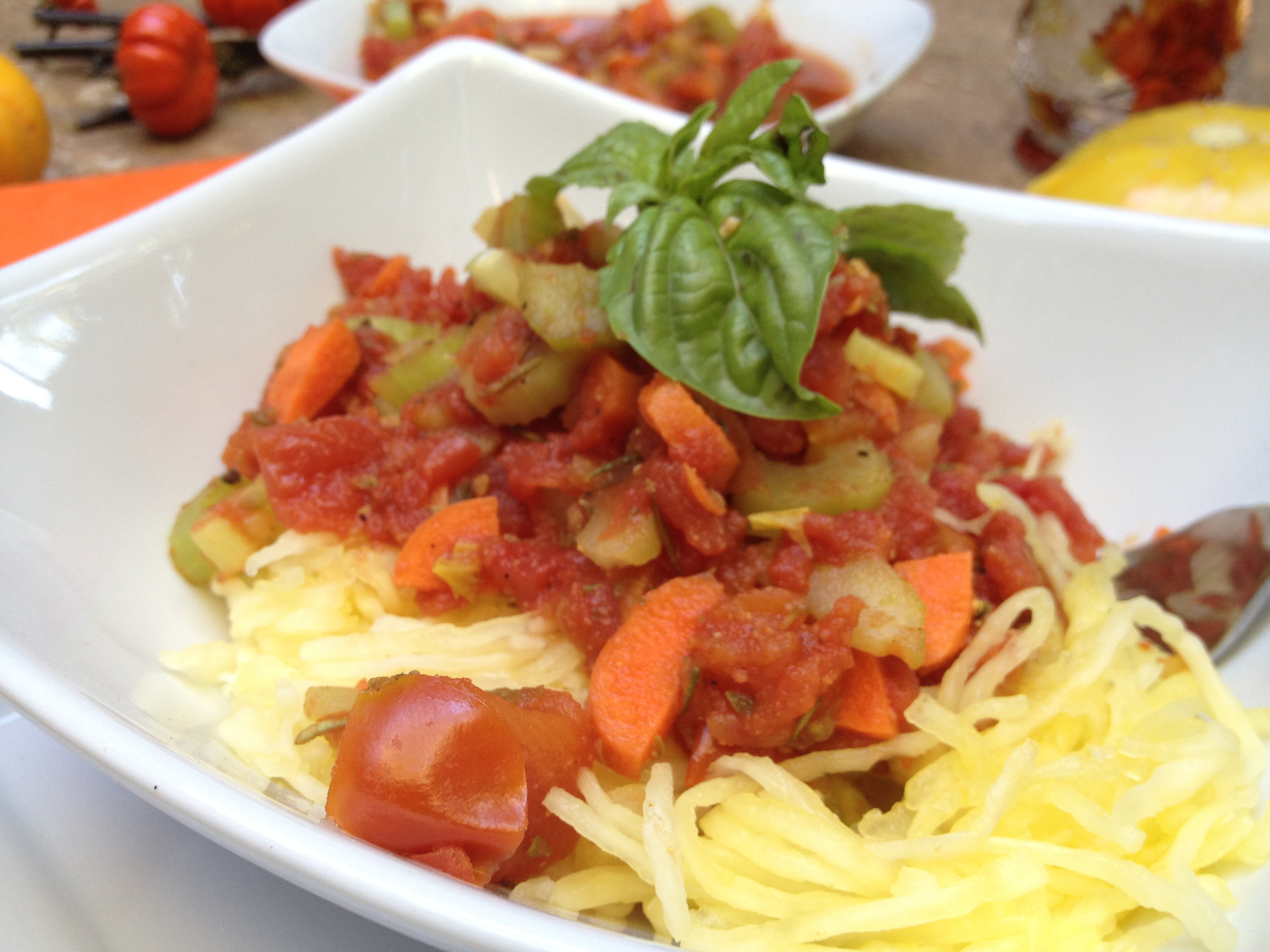 I love this recipe because not only do you get a way to induldge without a plate of pasta but you get a killer red sauce out of it too for additional meals to make with. The leftovers are geat too! Just store them in seperate containers.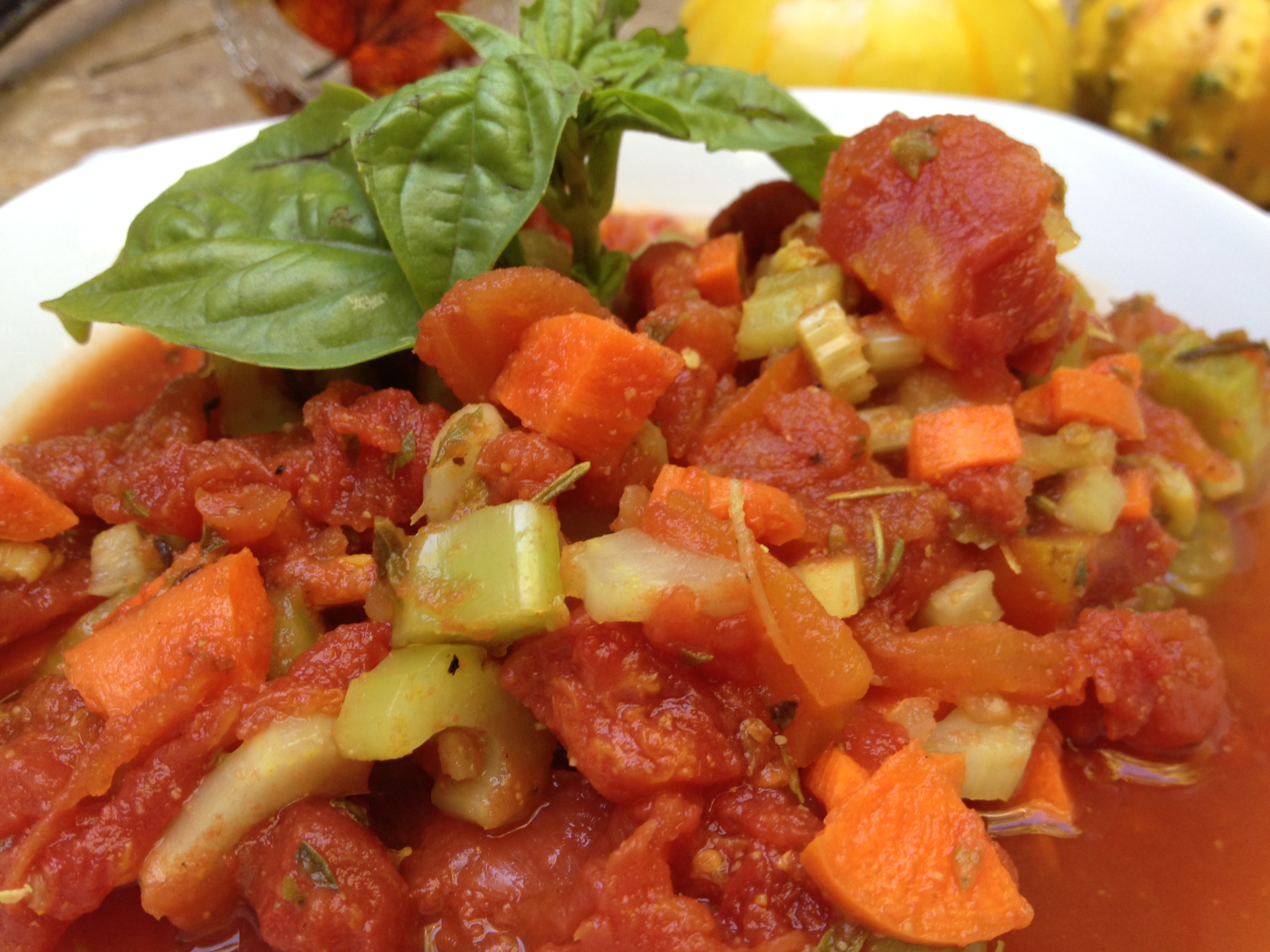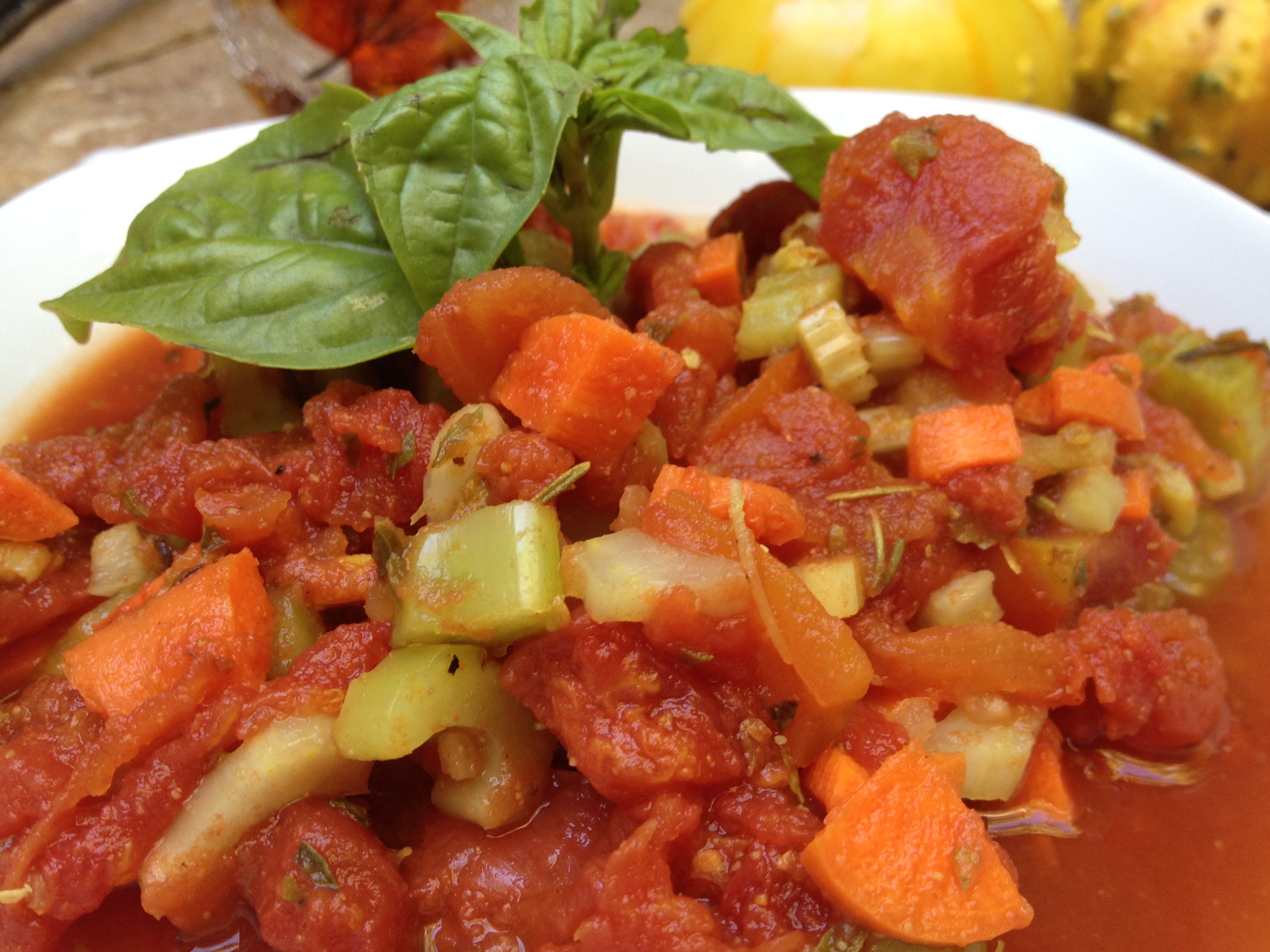 This meal is easy, fast, and super healthy.  A great all around dish! You could even toss some chickpeas or white beans to this too or a protein of your choice.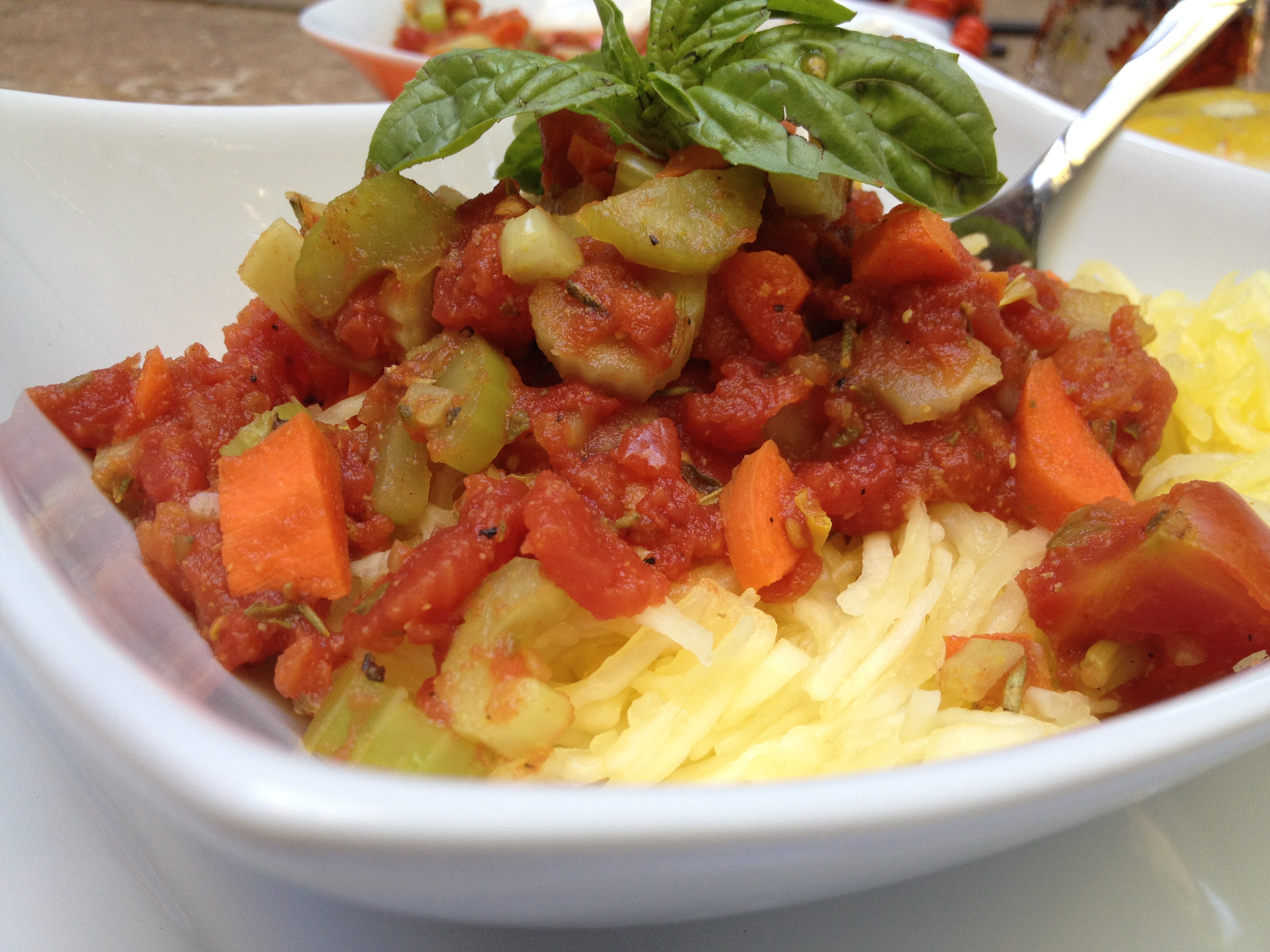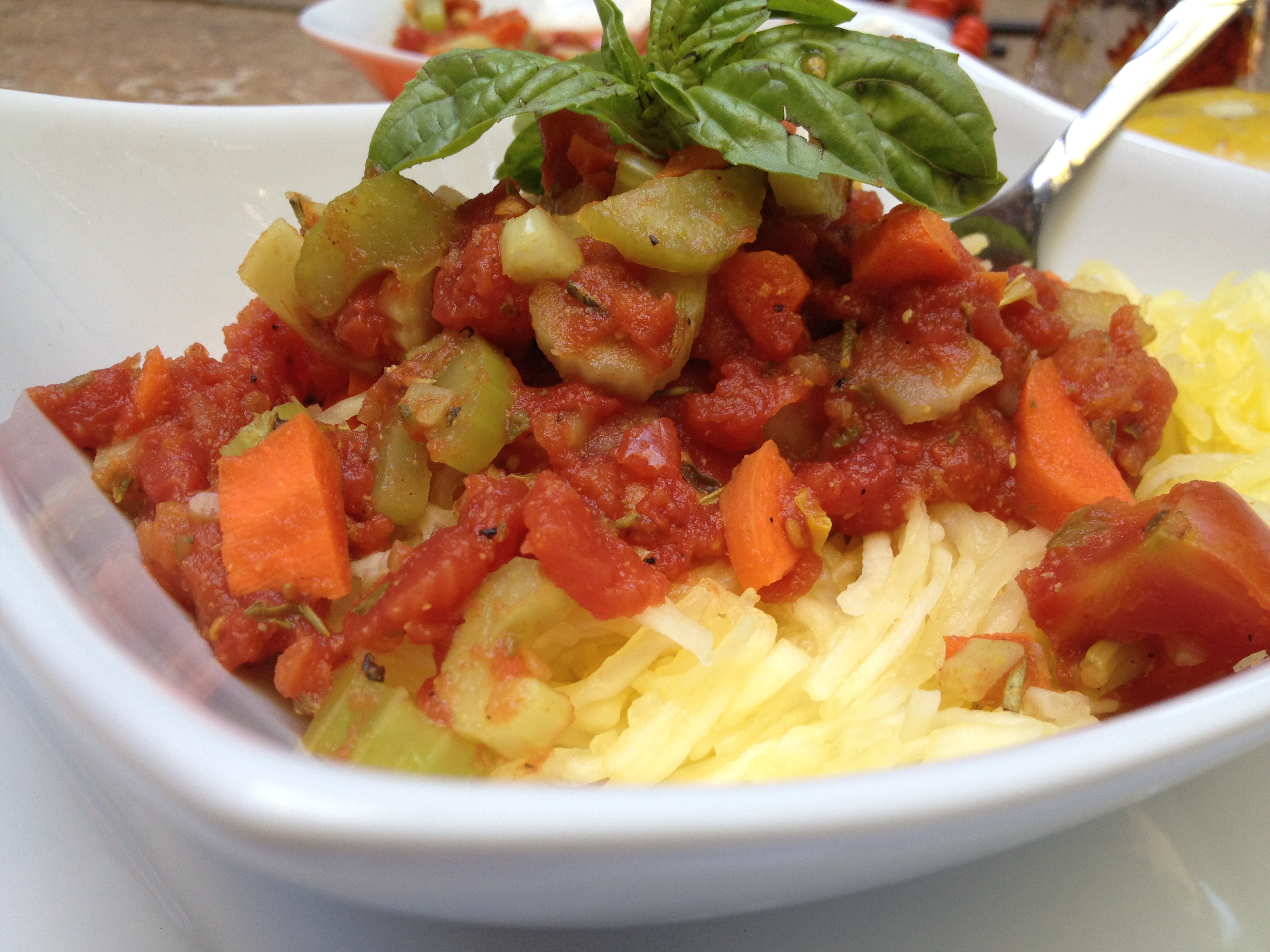 I get fresh herbs at my farmers market so I throw in rosemary AND basil together. It may seem like a weird combo but for me it does the trick, and is so good for you too.
I pair this with a grilled cheese and call it the perfect meal.  You could add so much more to it too, so knock yourself out!
Looking for more recipes similiar to this? Great. Try all my Squash Recipes and Pasta Dishes!
Enjoy!