So if you are like me, you love pancakes. Even better, you love Pumpkin Pancakes. Remember my Moni's Pumpkin Pancakes recipe? Well, this one is very similar but just a little bit easier to whip up.  Allow me to explain.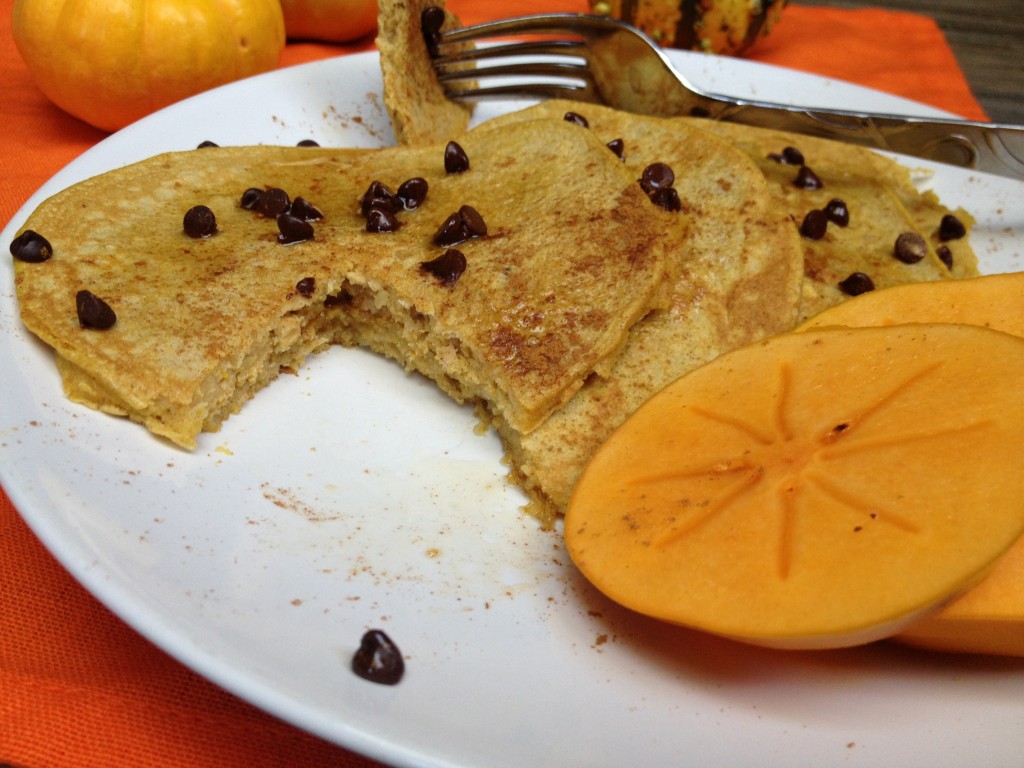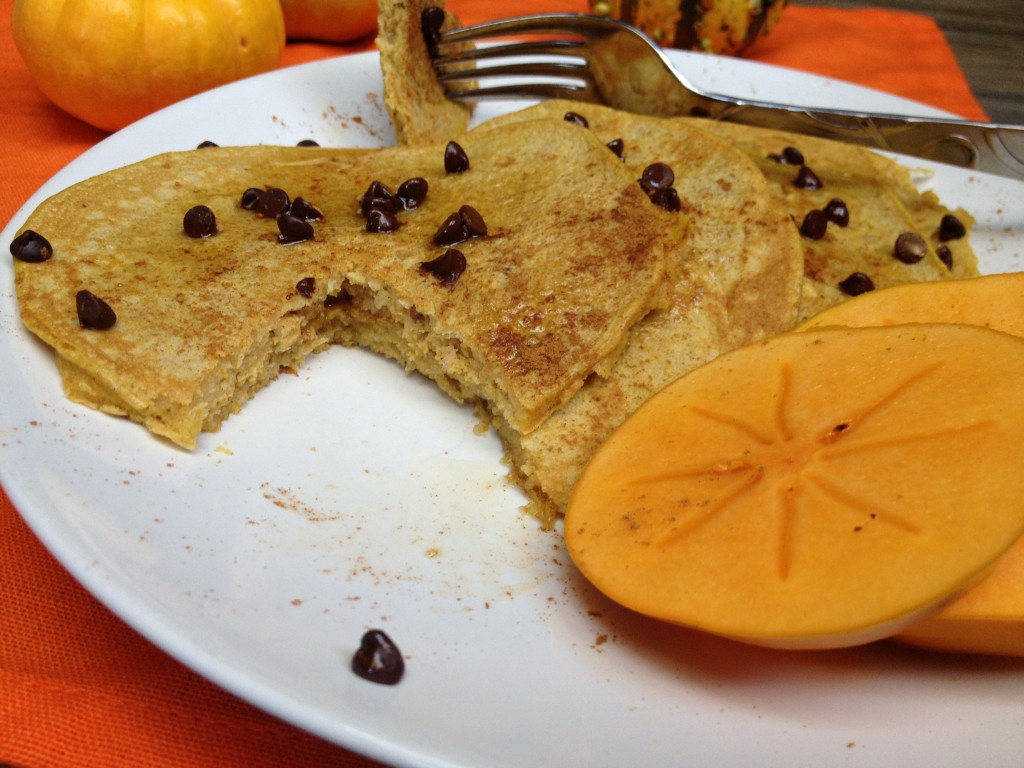 I use a multi-grain pancake mix and from there, you just simply add the rest of the ingredients and you are good to go. By using applesauce, pumpkin, and the right spices here, there is no need for oil, sugar, and butter.
Plus, I have a secret ingredient too.  So these still remain very "light" and won't weigh you down- literally! They did not for me at least and I keep coming back for more.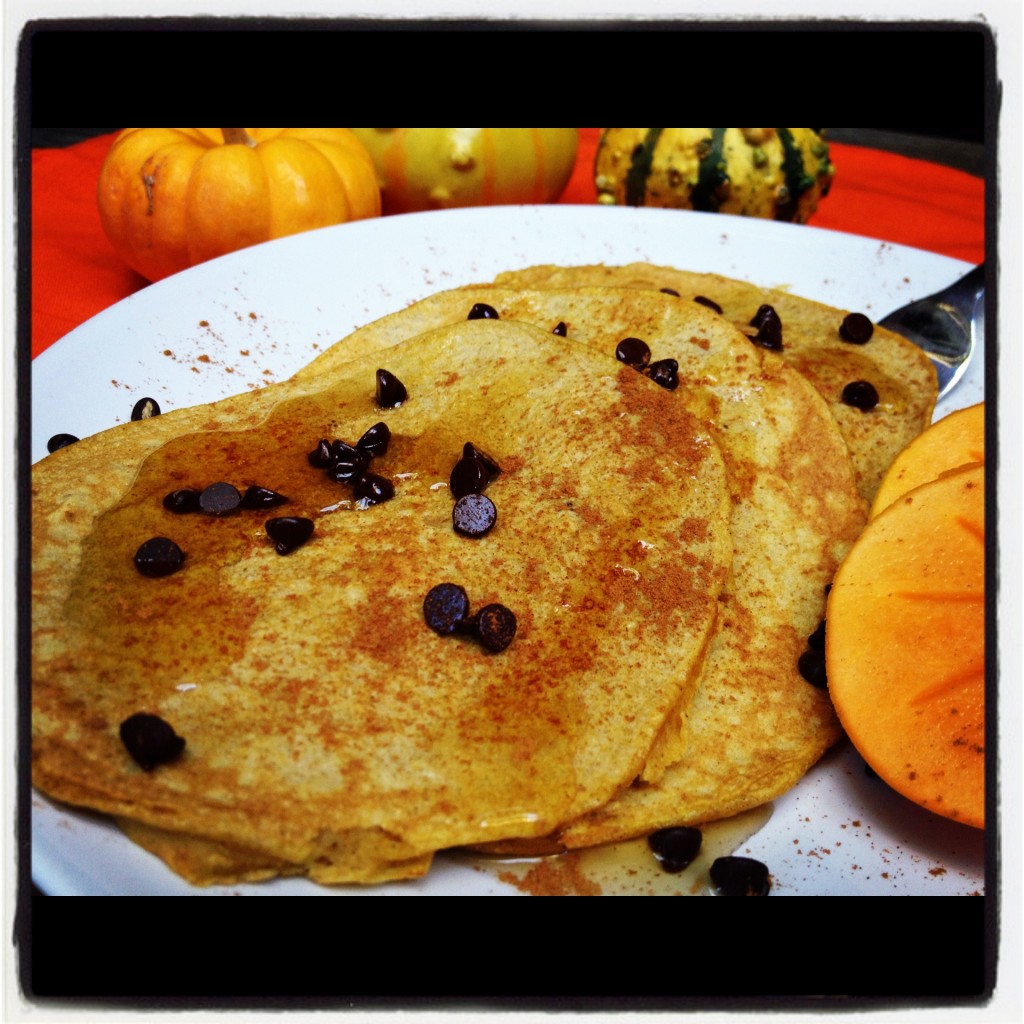 You can serve these crepe like hot cakes with a little pure maple syrup, a few dashes of cinnamon, and what we always do is add a spoonful of mini chocolate chips– but that can be optional. Don't forget to serve with some fresh fruit and I seem to always have Persimmons on hand when I make these. What a perfect match for this time of year! I just LOVE the flavors here and this is a crowd pleaser for sure.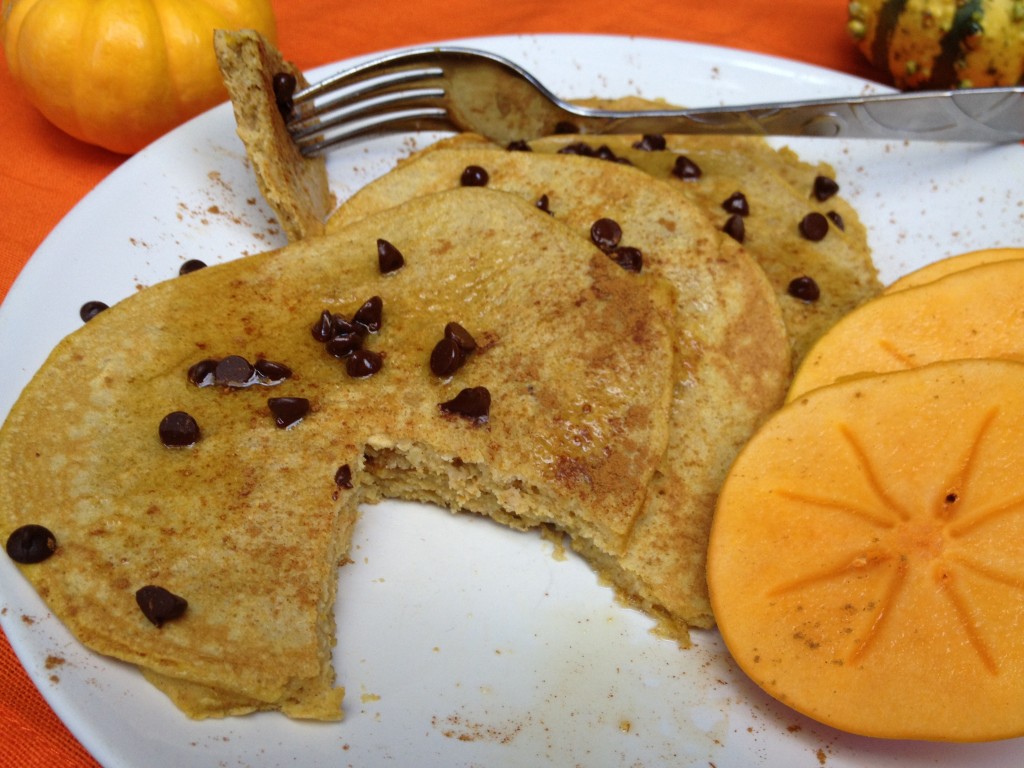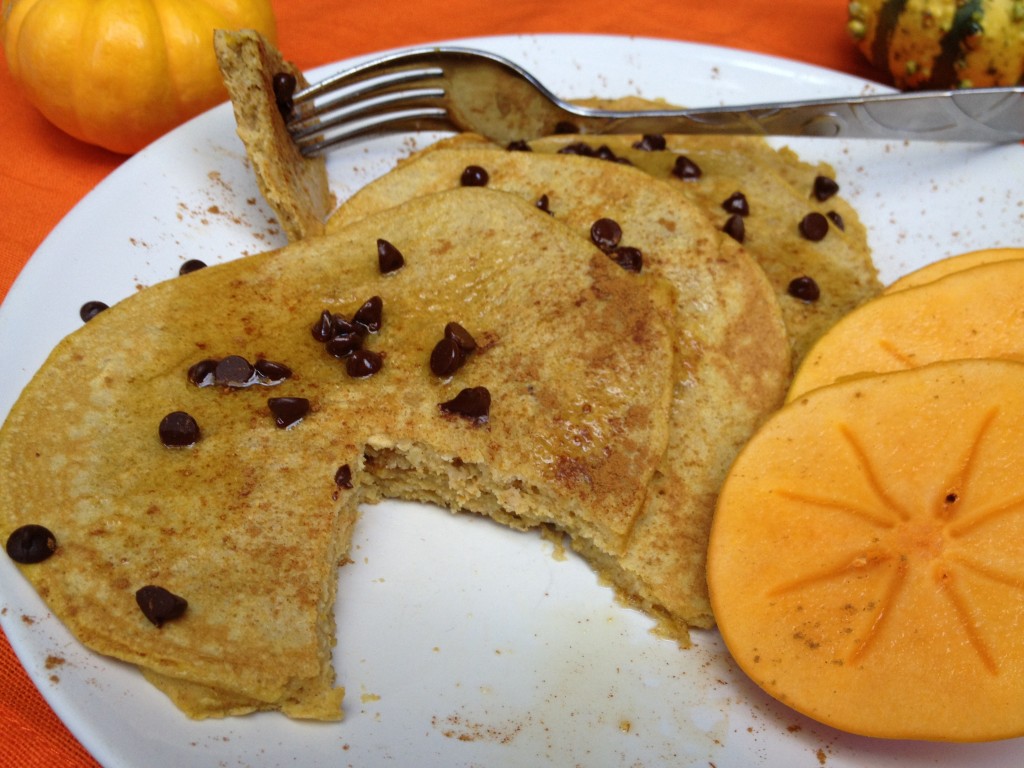 NOTE: Not sure what to do with that left over pumpkin in your fridge? Make these! Great for the Holidays too.
Try all my Moni Breakfast Recipes!