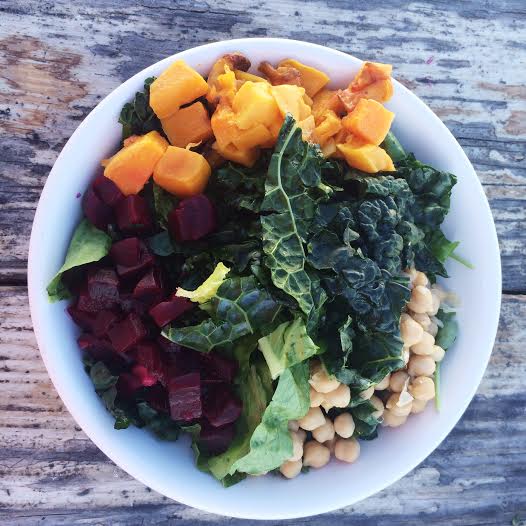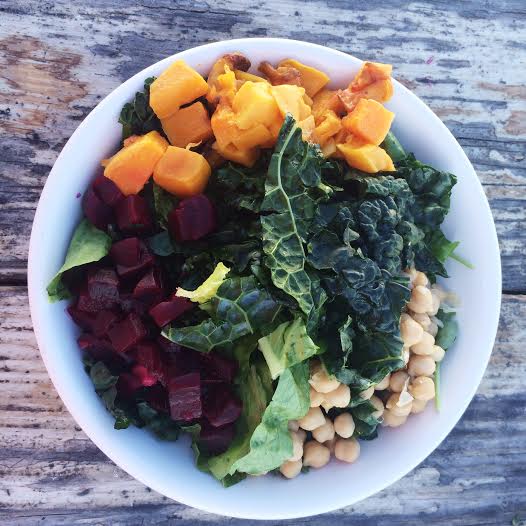 I just love a salad packed with hearty and healthy ingredients. I made this amazing salad that is perfect for Fall (or anytime!) and hope you enjoy it too. It could not be an easier too.
In Season Roasted Butternut Squash, Kale, Roasted Beets, and Chickpeas….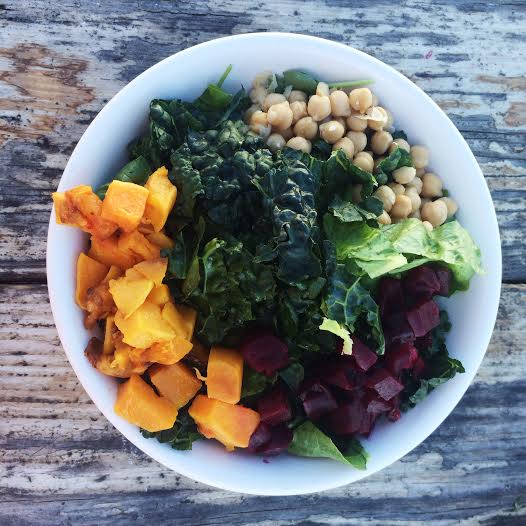 You can also add in a protein (chicken, egg, etc.) too or anything else you fancy.
Enjoy!
Follow Moni to connect on Face Book, Twitter, Pinterest, and Instagram (-to get a look of my everyday eats!)
EAT WELL. STAY FIT. FEEL GREAT.
Butternut Squash and Beet Salad
Author:
Prep time:
Total time:
A healthy and hearty salad packed with nutrition perfect for Fall! Roasted butternut squash and beets are the stars in this dish.
Ingredients
2 cups chopped kale, dinosaur
1 cup chopped romaine
1/2 cup roasted beets
1/2 cup chickpeas
1 cup roasted butternut squash
1-2 tbs of your favorite dressing, [i]I like tahini[/i]
Instructions
Place all the kale and romaine in a large bowl. Then scoop the 1/2 cup of chickpeas, 1/2 cup of beets, and 1 cup of the butternut squash over the bed of greens.
Toss in a protein if desired and serve with your favorite dressing. Enjoy!
xx