A healthy and low-sugar dessert/treat for the grill. A unique blend of flavors to go with a grilled pineapple. Don't forget the Coconut Cream topping! Comes along with a hit of rum if you prefer too.
This is such a yummy treat. Perfect for entertaining. There is just something so delish about grilled pineapple too. Pineapple is a good source of vitamin C. One-half cup pineapple provides 12 milligrams of vitamin C, about 20 percent of your daily need for vitamin C.
Soaked in a yummy marinade and don't forget the coconut cream right on top for the win.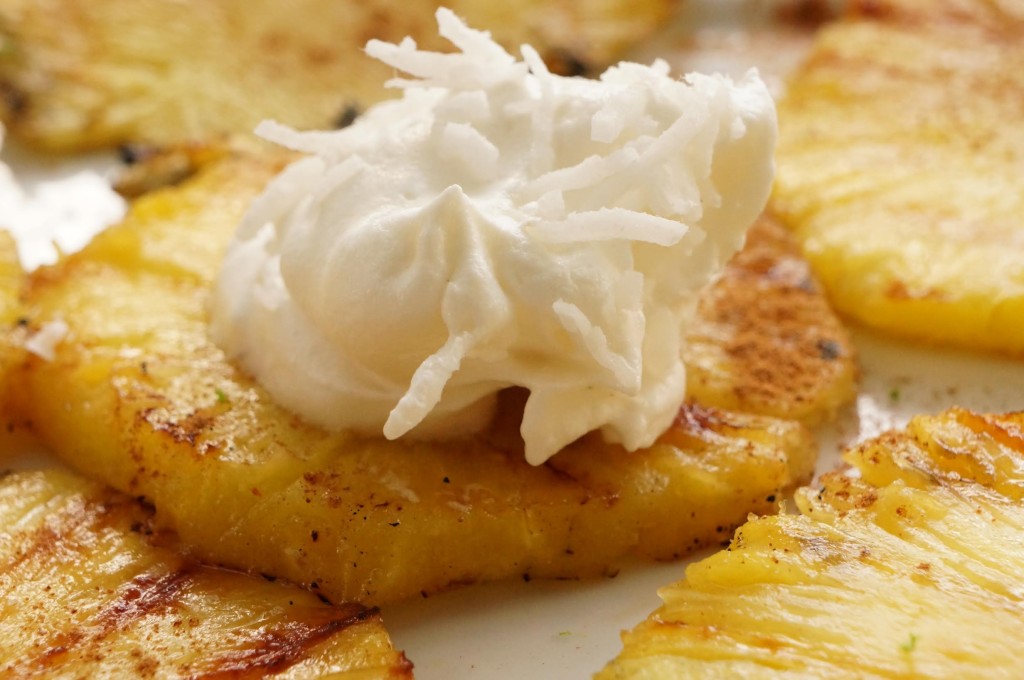 I also add just a splash of rum (this can be optional) for those who want to kick it up a notch! See my notes. Can serve with your favorite ice cream,  yogurt, or make my coconut cream recipe.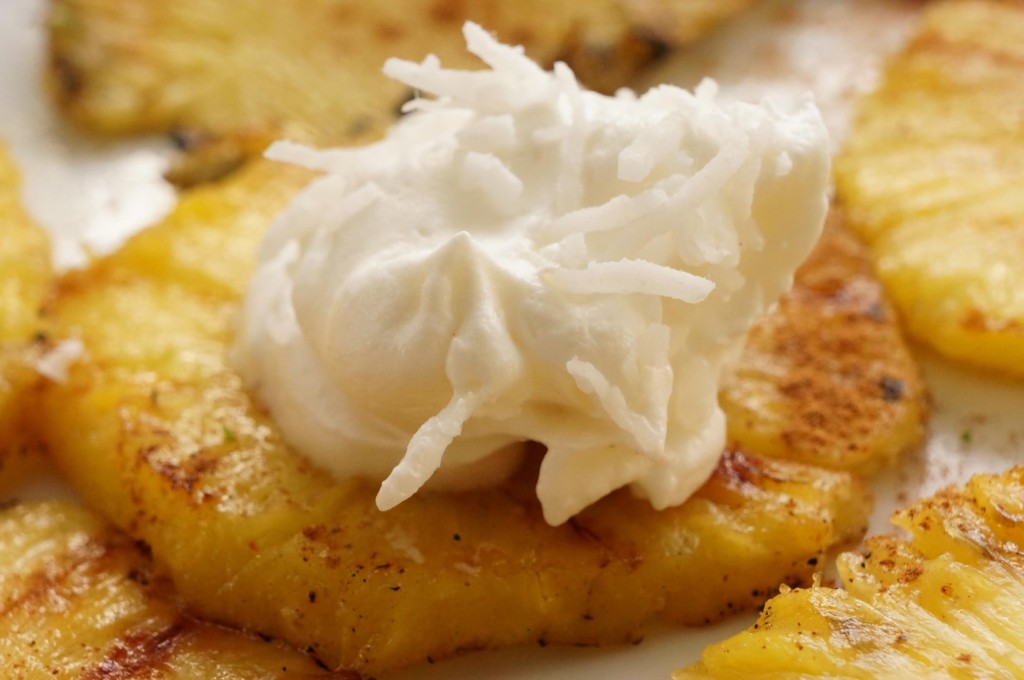 The real treat is the coconut cream and if you have never tried it, now is your chance. This is a great dish to end a meal on those long Summer nights with friends! Enjoy. xx
Like this recipe? They you will also love my Berries and Coconut Cream and try all my Fruit Treats!
Follow Moni to connect on Face Book, Twitter, Pinterest, and Instagram (-to get a look of my everyday eats!)
EAT WELL. STAY FIT. FEEL GREAT.
xx