"Would you like a side of fries with that ma'am?" Umm no. No I would not. But I would like a side of "parsnip fries" with that. Yes. I would. Thank you. Oh and Mine well be BAKED not fried.
I absolutely love fries. I just do not love how they are loaded with tons of fat (bad fat always). I love this recipe I created because it not only hits the spot in terms of tasty pleasure – but it is also a home run in terms of eating healthy. Did I mention baked not fried? Plus it involves 2 things I absolutely love. Peanut Butter and Kale. I also love Swiss Chard and Parsnips too so it is all good from here on out.
True Indulgence the Smart way. Garlic and Ginger Sautéed Greens with Crispy and Crunchy Parsnips coated in Peanut butter. Nothing Fried. Just pure and simple cooking here.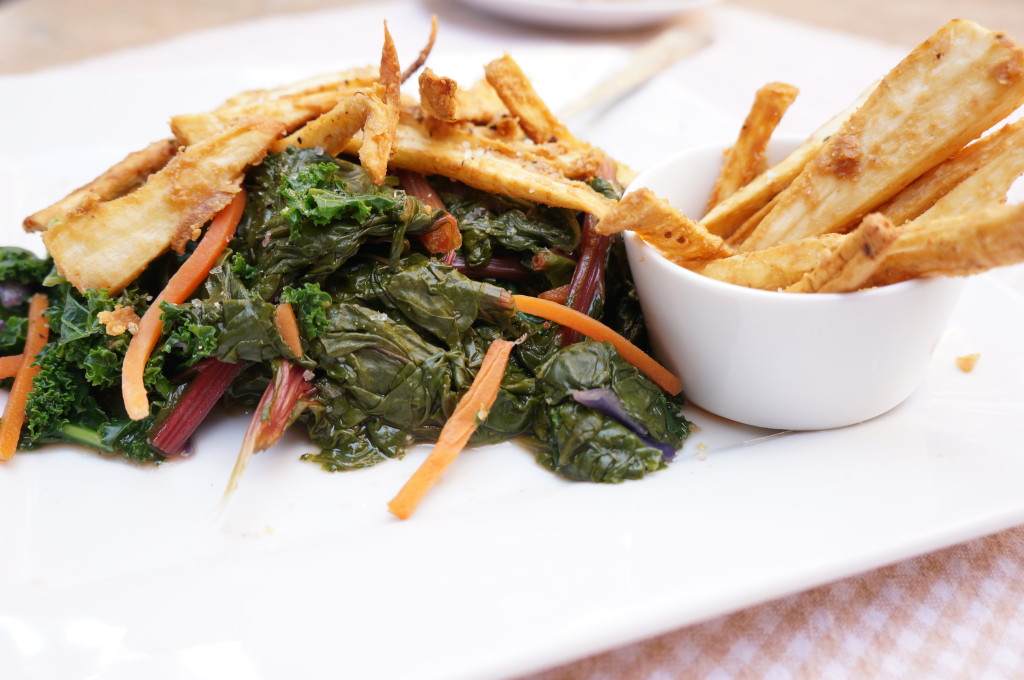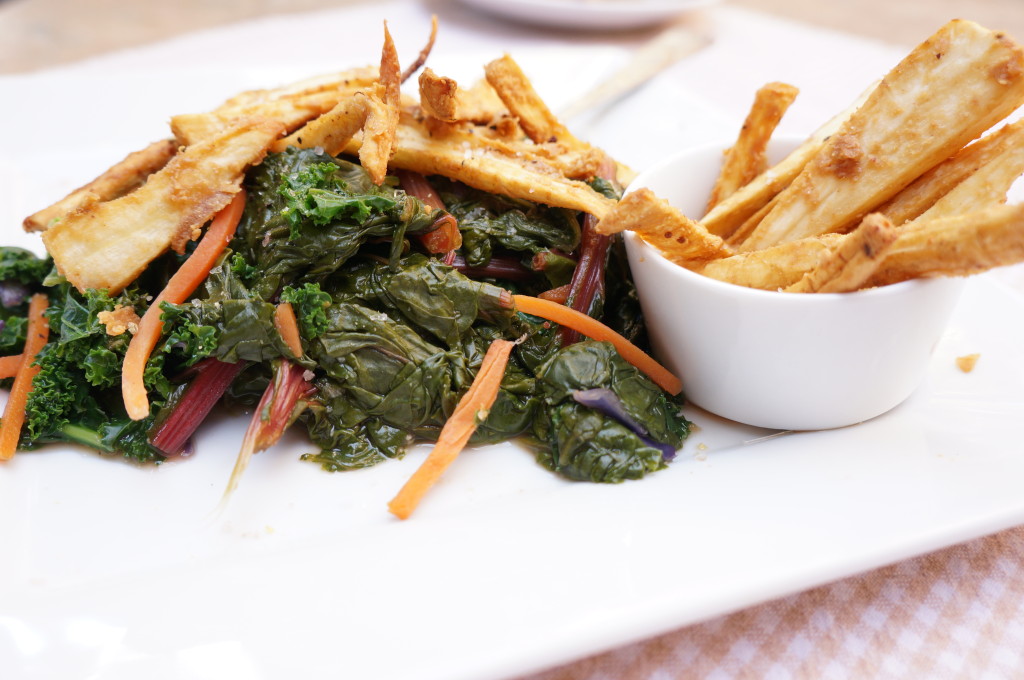 This does not get any simpler. You can make my homemade peanut sauce and use it as a dressing for the salad or as a dip for the fries. You can always use store-bought too. Since I only cook meals packed with flavor – I also toss in a garlic clove, ginger, and crushed red pepper flakes as I find it is outrageously complimentary to the peanut butter flavor. Plus I love how this makes enough to have leftover fries (depending on how many you are serving).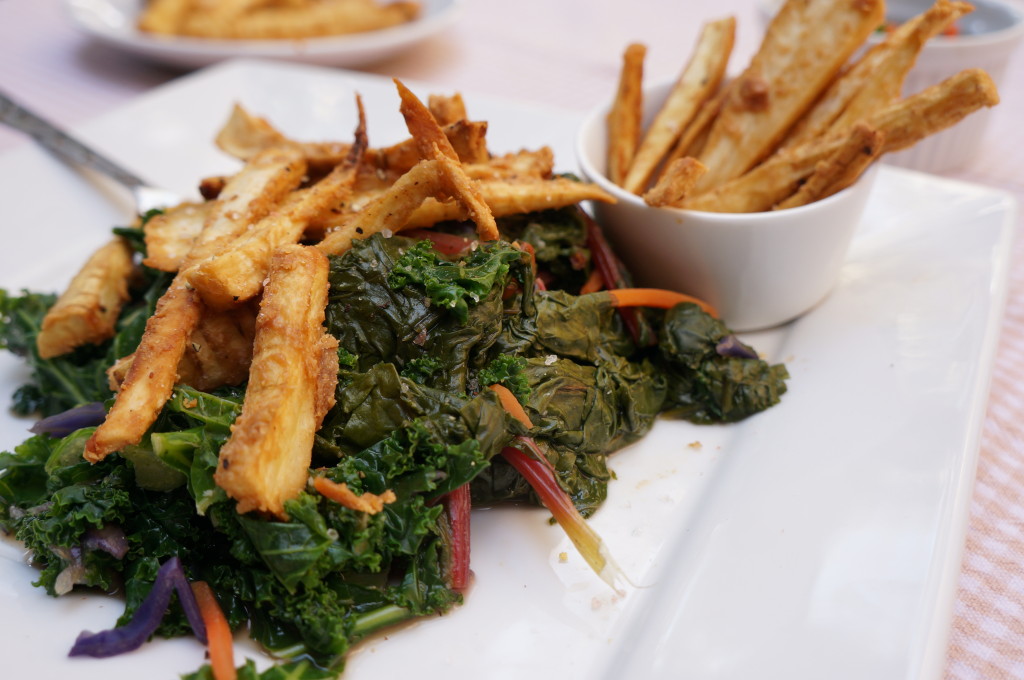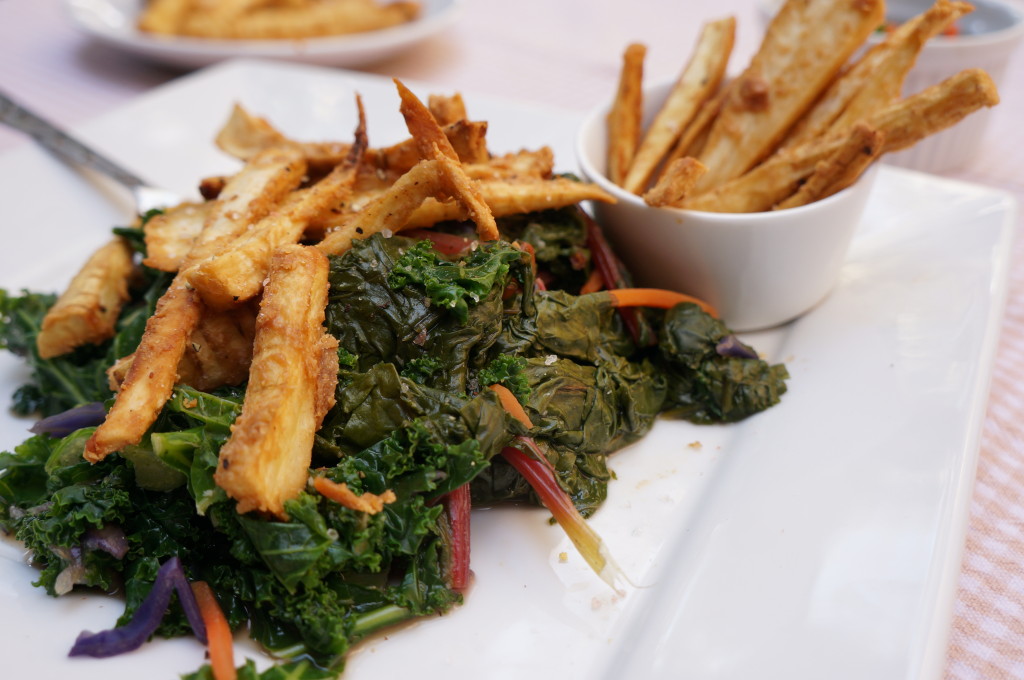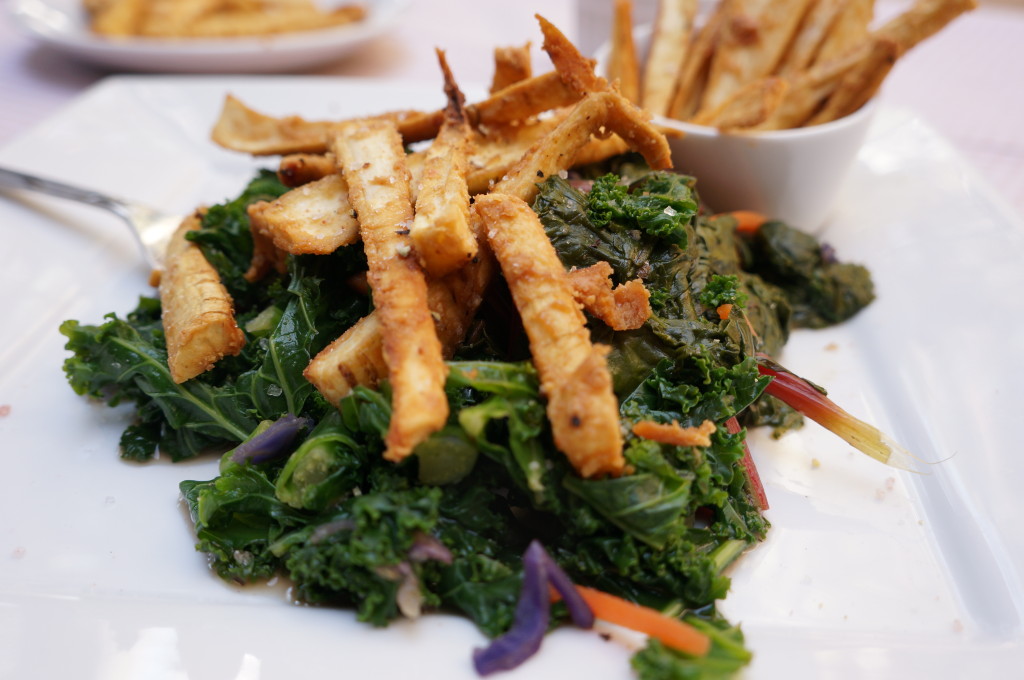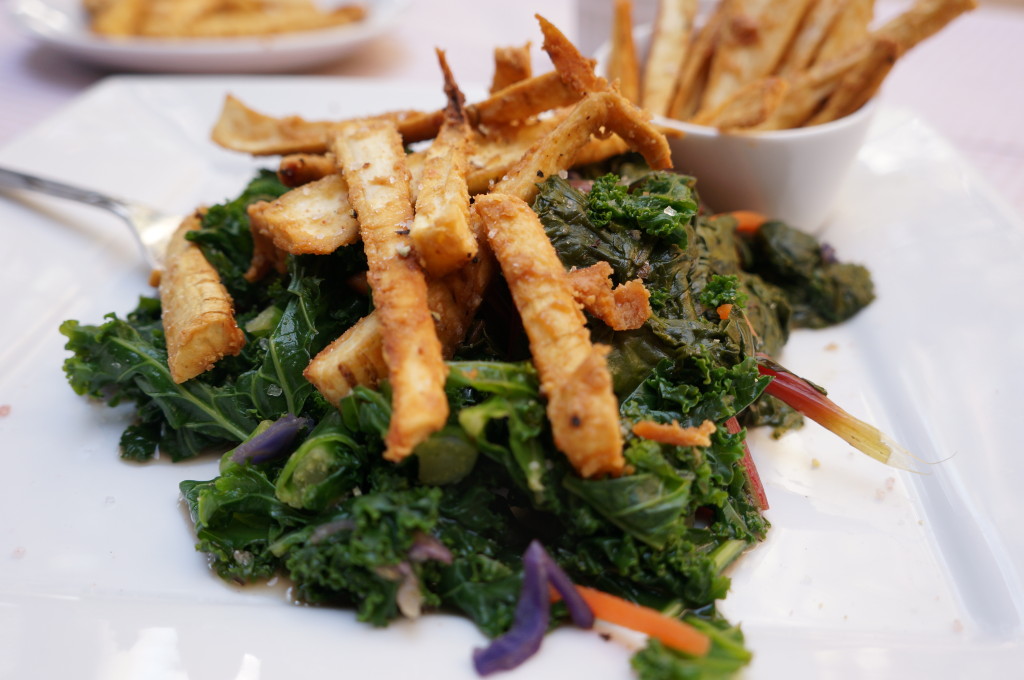 Enjoy this decadent, delicious, yet very healthy meal. Feel free to add in some chicken or a veggie burger. Yum.  
Love this recipe? Also try my Kale Recipes and my Garlic Sautéed Swiss Chard Egg Dish. Also try all my "Fries Recipes". So good.
Connect with Moni on Face Book, Twitter, Pinterest, and Instagram @monimealfitness (-to get a look of my everyday eats!). Grab a recipe or two at www.monimeals.com before you head over for a quick workout at www.monicanelsonfitness.com.
EAT WELL. STAY FIT. FEEL GREAT.
Moni xx