IT'S COCKTAIL TIME! So I like to have fun. We know this. I love to celebrate life and indulge any chance I can get. What I do not love though is unnecessary calories and sugar that usually come to play on these fabulous moments.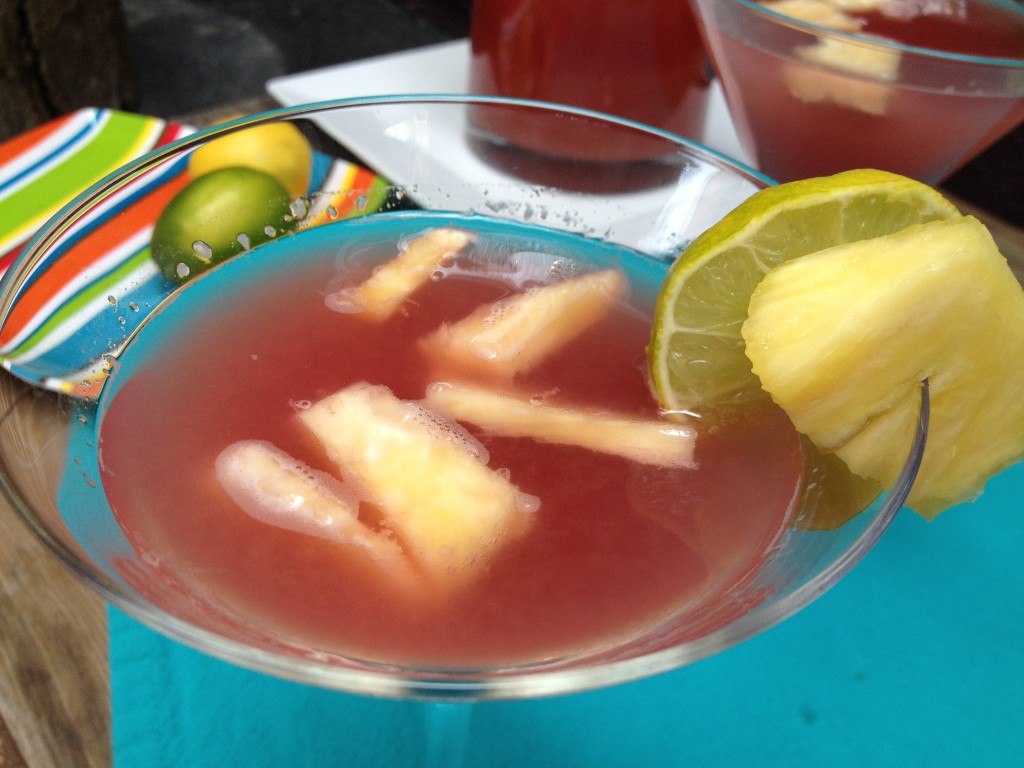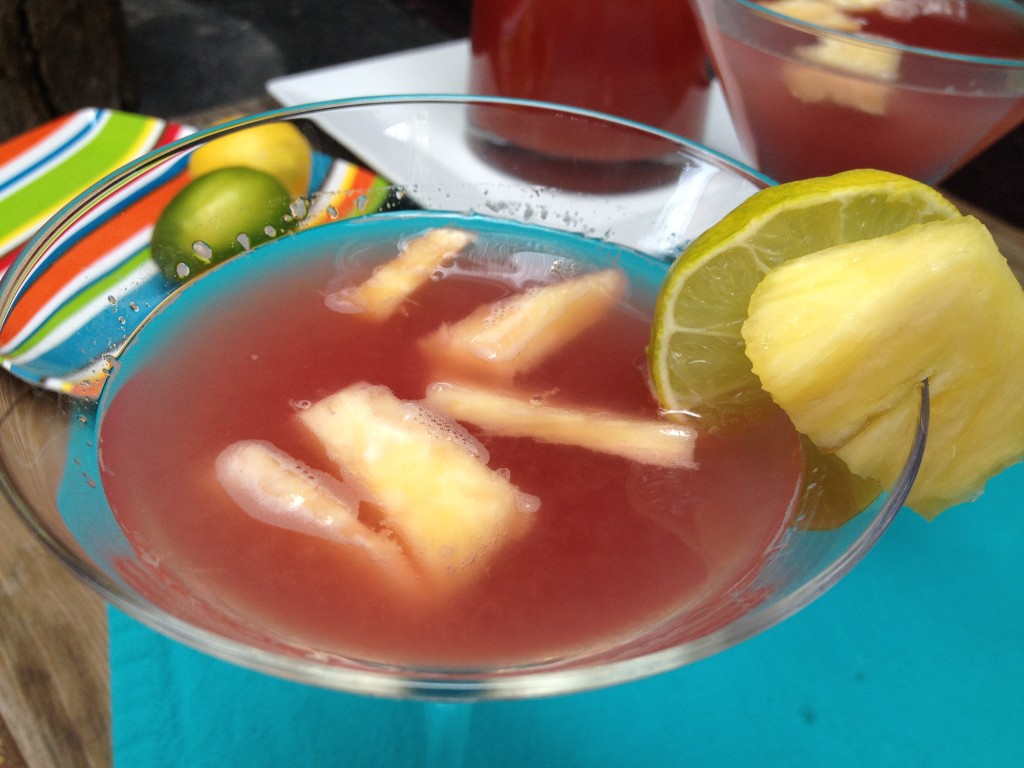 So what do you do? Well, you find a way to make it work! That is exactly what this awesome drink recipe is. This drink is phenomenal. I created it this last 4th of July. What a hit! Low in sugar and low in calories. Pretty in color and spot-on for taste. What more to ask for?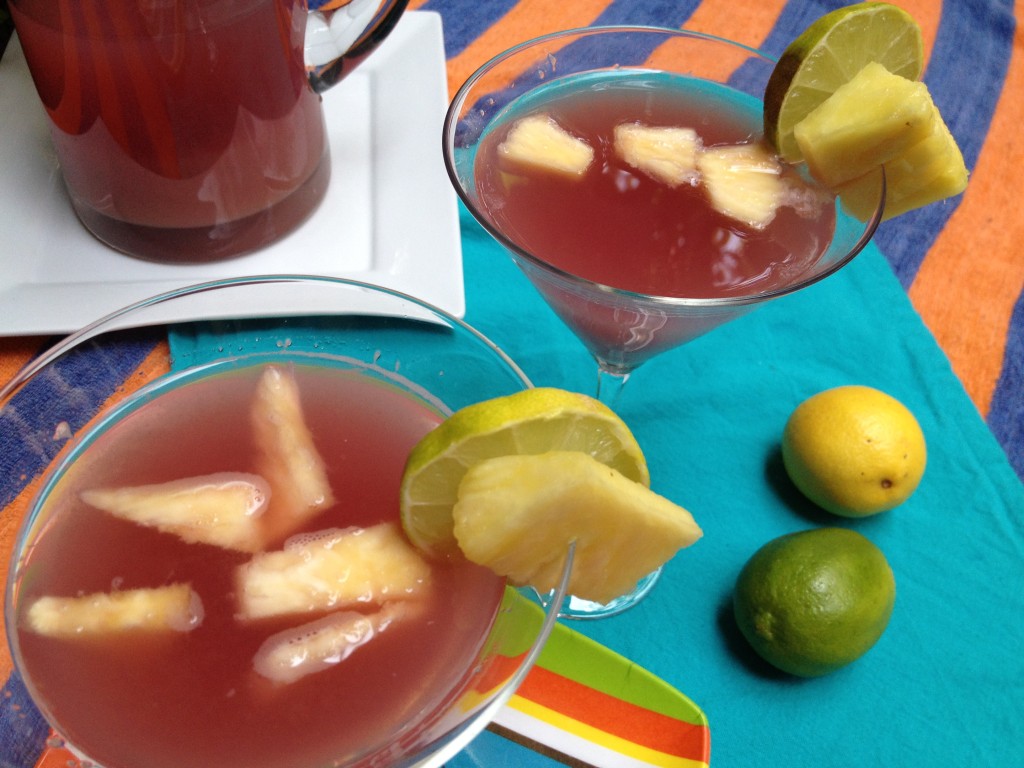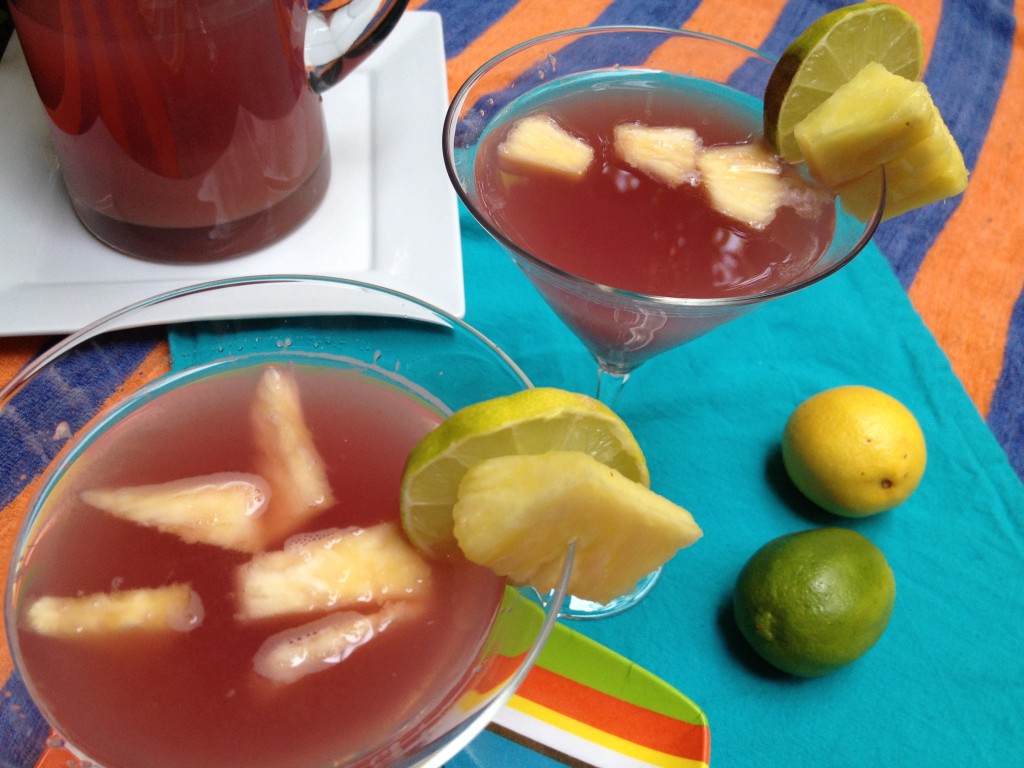 Think guava flavor and think tropics. You can make everything in advance minus the sparkling water and you can also keep out the vodka too if you are after a drink with no alcohol. This drink is really that tasty and you just can't go wrong. Eddie also approves this cocktail!!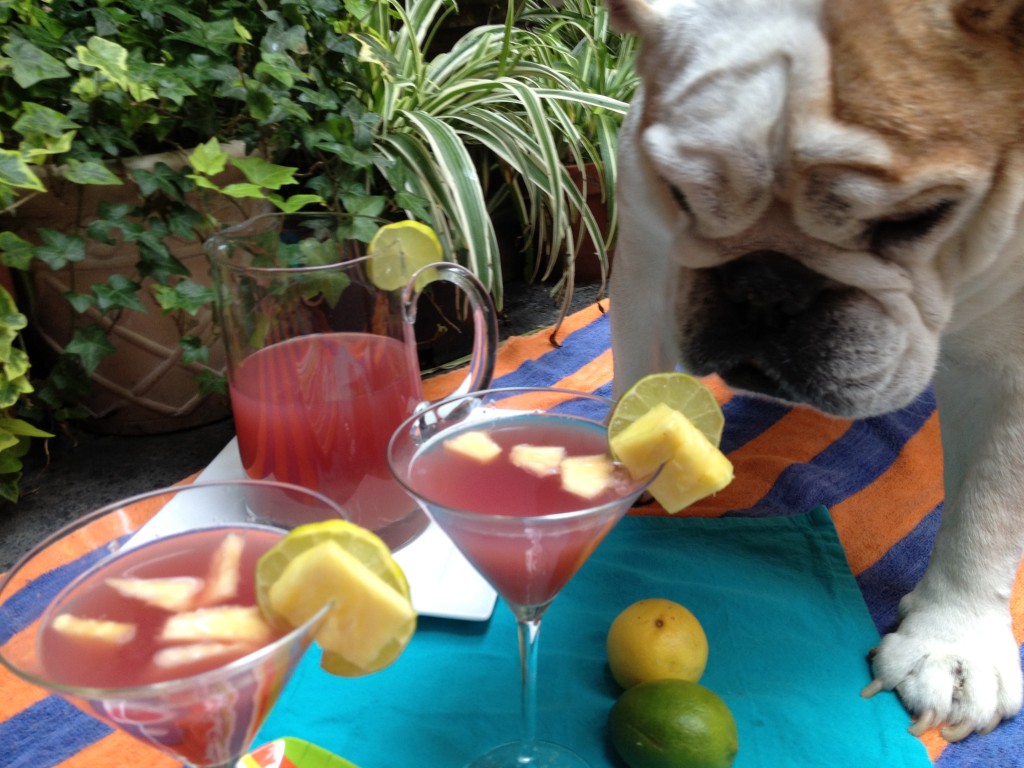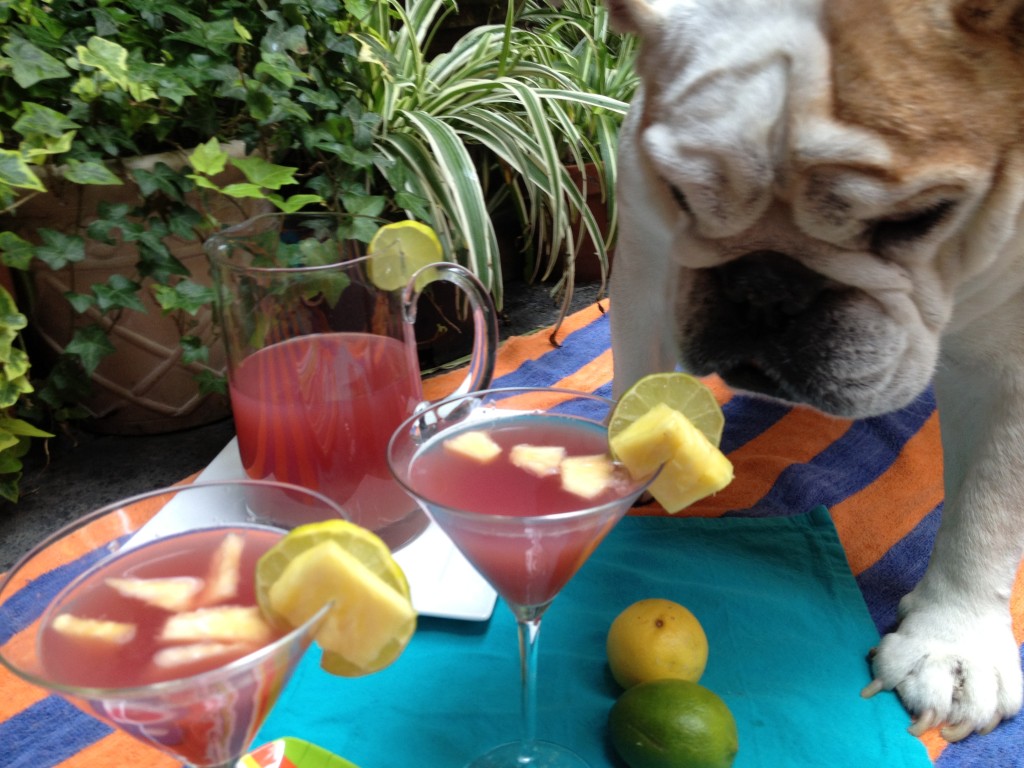 The best part…You stay hydrated while you drink thanks to the coconut water and sparkling water! Genius. I know.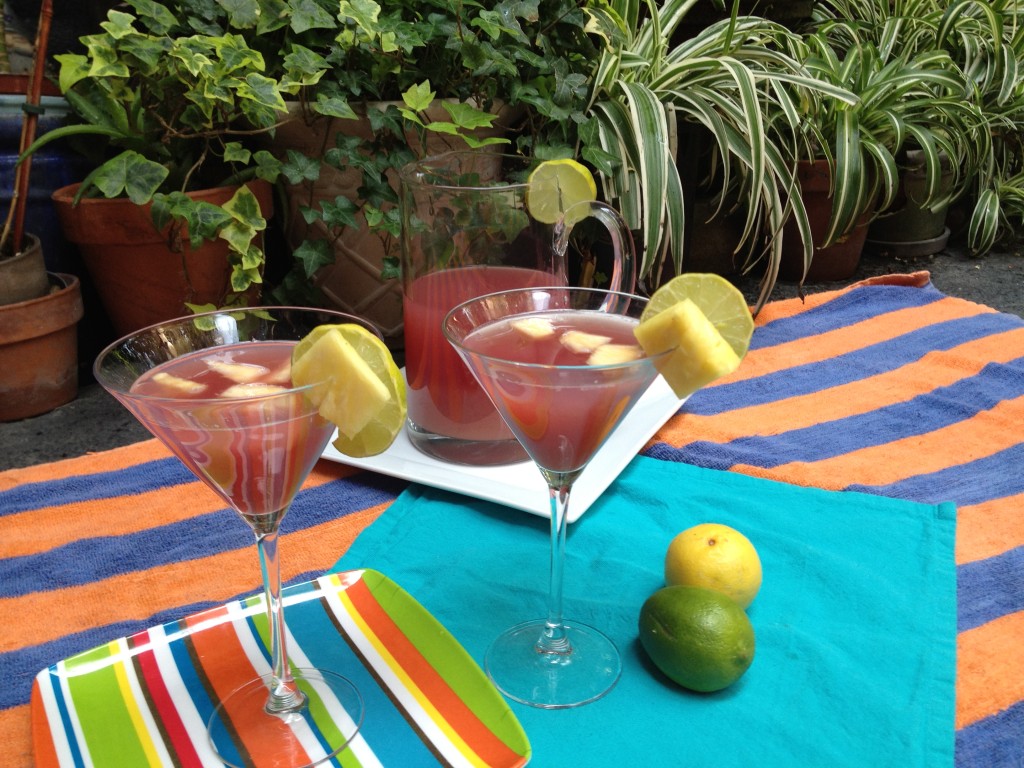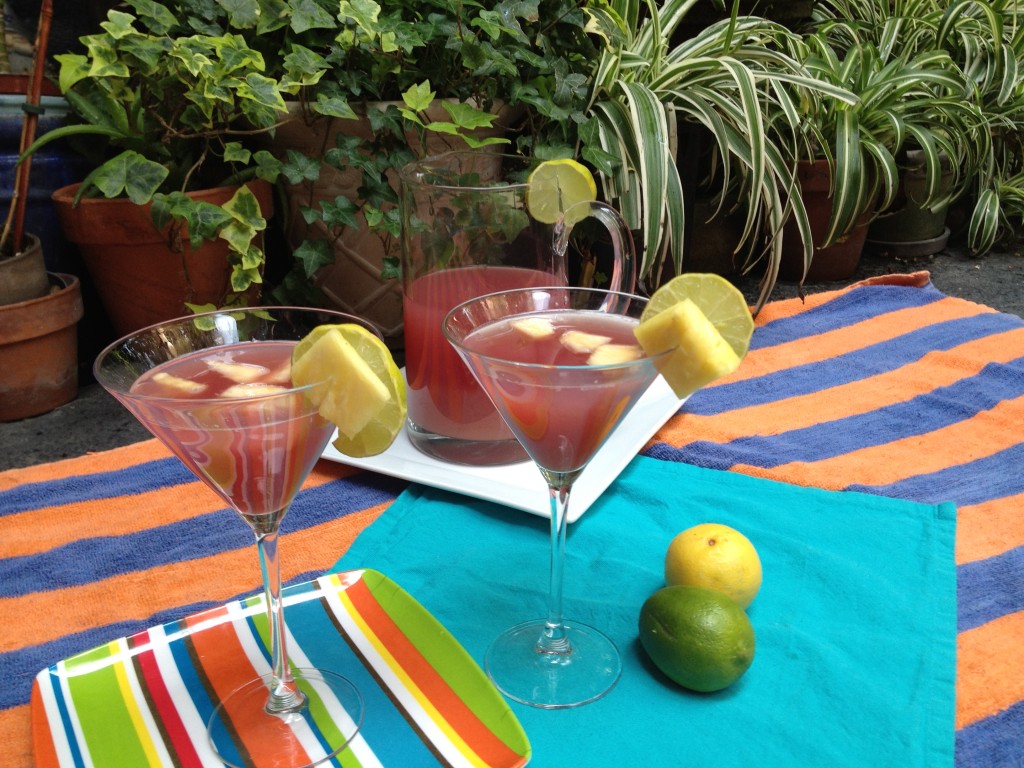 Light, Delicious, Refreshing, and Fun. Thanks to using sparkling water (or club soda is great too), fresh fruit, and tropical flavored coconut water, you save tons of extra calories and unwanted sugar. I mean seriously. If I am going to drink a sugar bomb it better just be a blizzard from Dairy Queen then at least… not a fancy cocktail. Who is with me?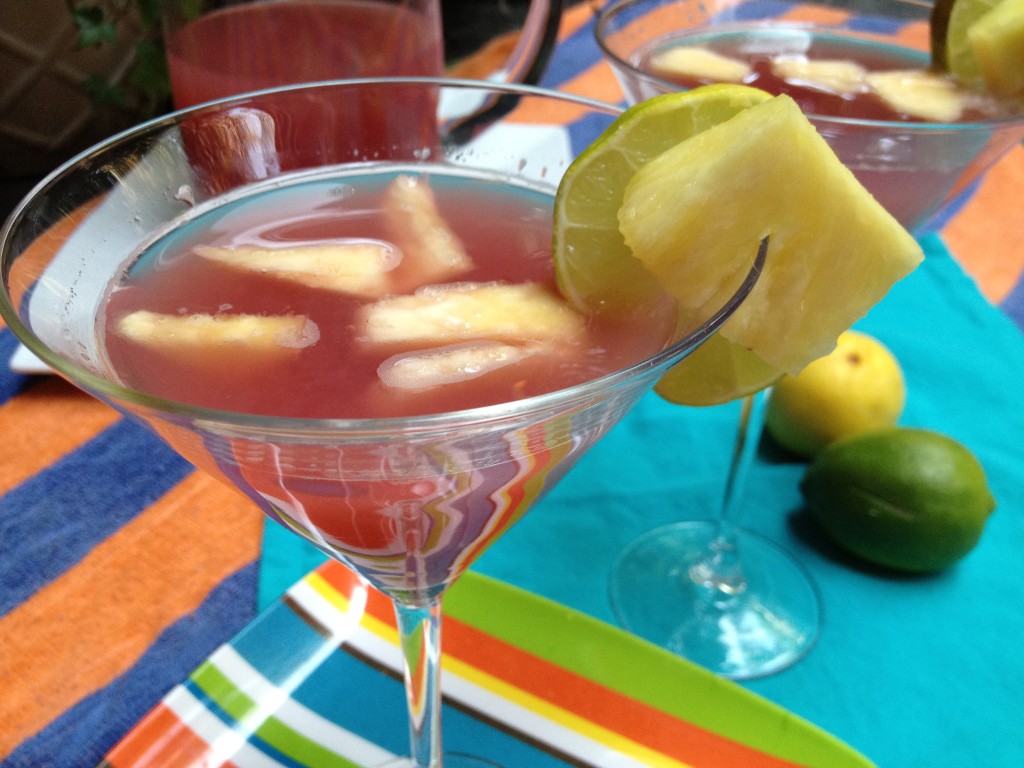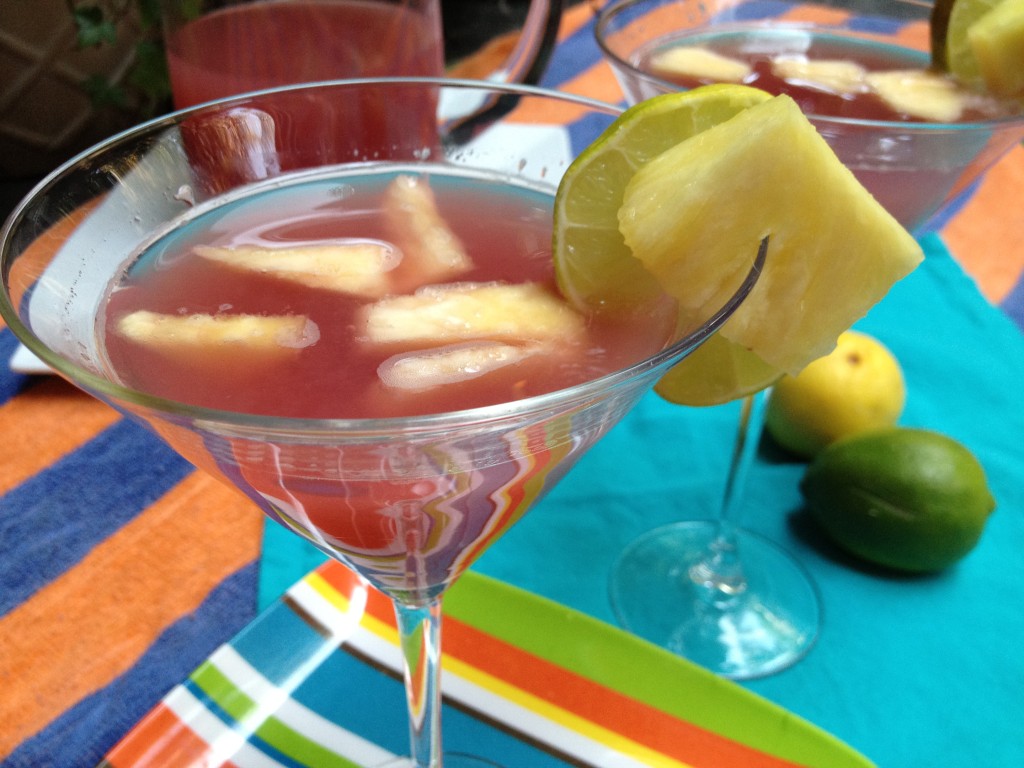 Easy, fun, LIGHT, and enjoyed by all. My kind of cocktail! Do not forget to eat the pineapple pieces for a lil kick if you know what I mean.
NOTES:
For those who want it stronger, then you can add in more vodka in your glass. Otherwise it is the perfect cocktail to please all.
Can make everything ahead except for the sparkling water. Pour that in just before serving.
The pineapple pieces will be soaked in the vodka, lil kick for ya!
Try all my Moni Drinks. <— (Lots of killer combos!)
As always, drink responsible and all you need is a few.
By the way, I also am thrilled to say that this recipe is part of RedEnvelope's #redBar project so make sure you check it out.