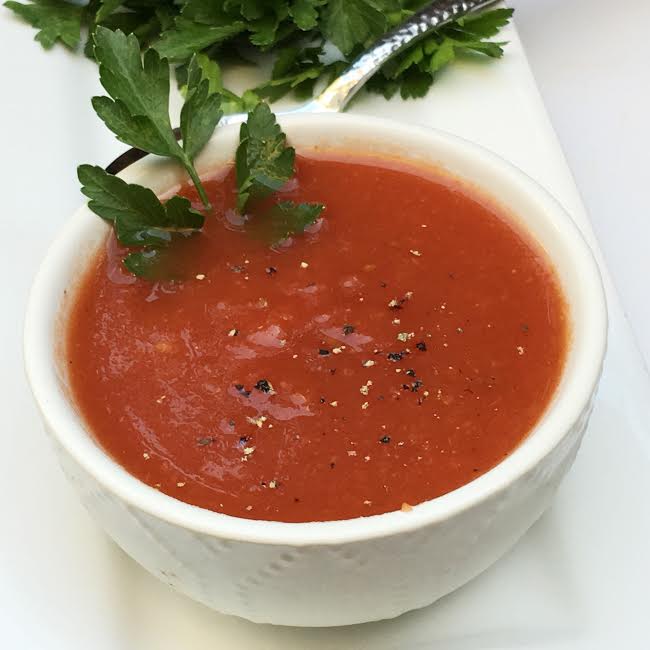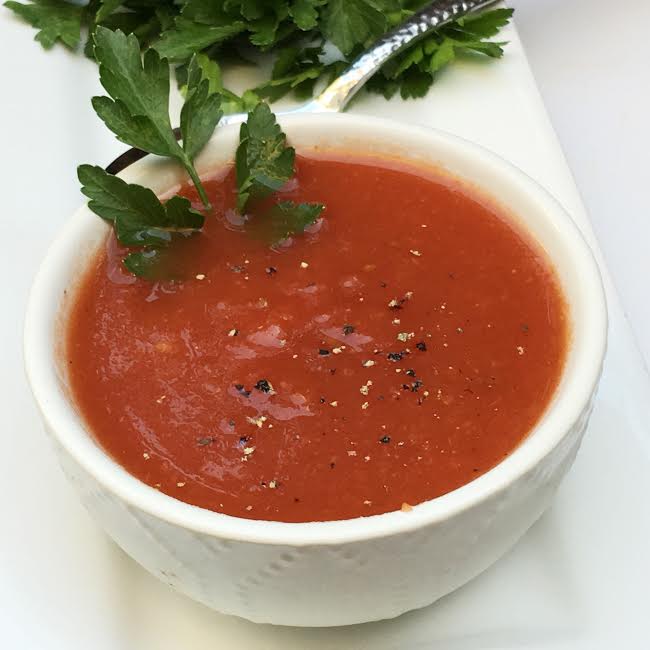 I am all about warm, soothing, comfort foods.  This is my favorite Tomato Soup Recipe of all time and I hope you enjoy it as much as I do.
So what do I mean by DOUBLE-Tomato? Simple. That is sun-dried tomato and diced tomatoes mixed together. I know, I know…and with a hit of fresh basil, it is a dream! Besides tasting so gooood, It also is still so healthy and good for you too.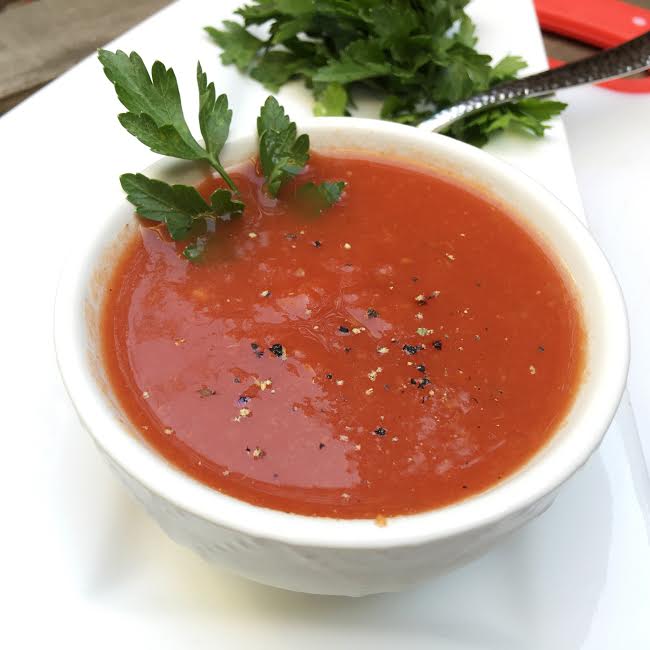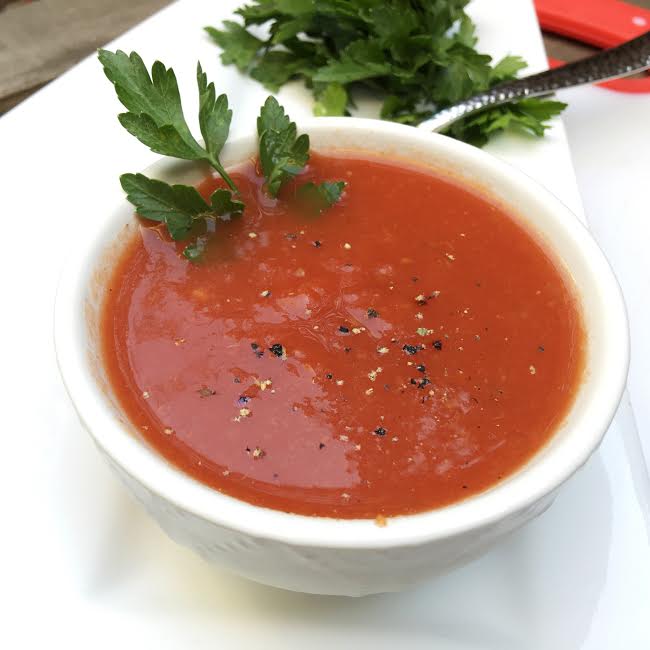 The carrots give it a little sweetness and the onions really create the texture. Great anytime of the year and pair it up with a grilled panini (or a grilled cheese on gf bread!) and you are good to go. I like to garnish with fresh basil or even parsley sometimes.
NOTE: To keep Vegan, you can make this without any cream which I have made  many times and it is still SO incredible. You can replace the cream with goats milk or the milk of your choice.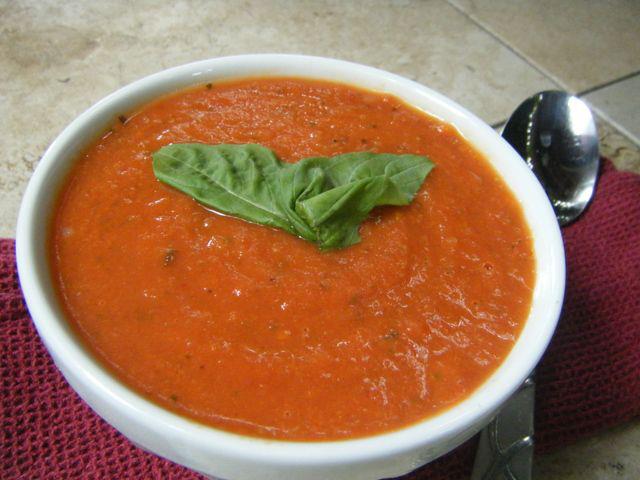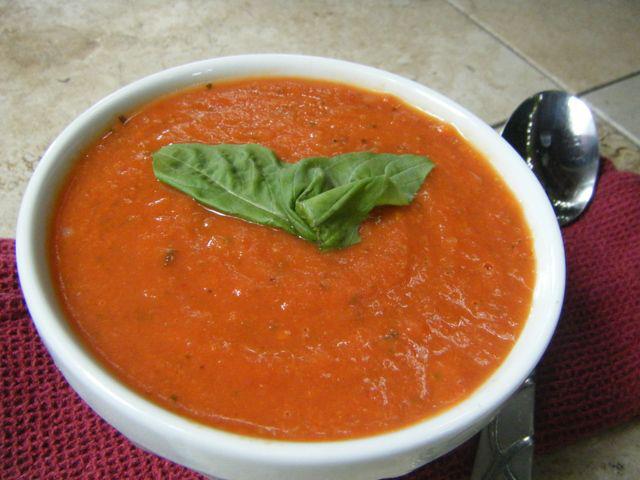 Perhaps you will like my other fabulous Soup recipes too! Enjoy~
Follow Moni to connect on Face Book, Twitter, Pinterest, and Instagram (-to get a look of my everyday eats!)
EAT WELL. STAY FIT. FEEL GREAT.
Moni
xx