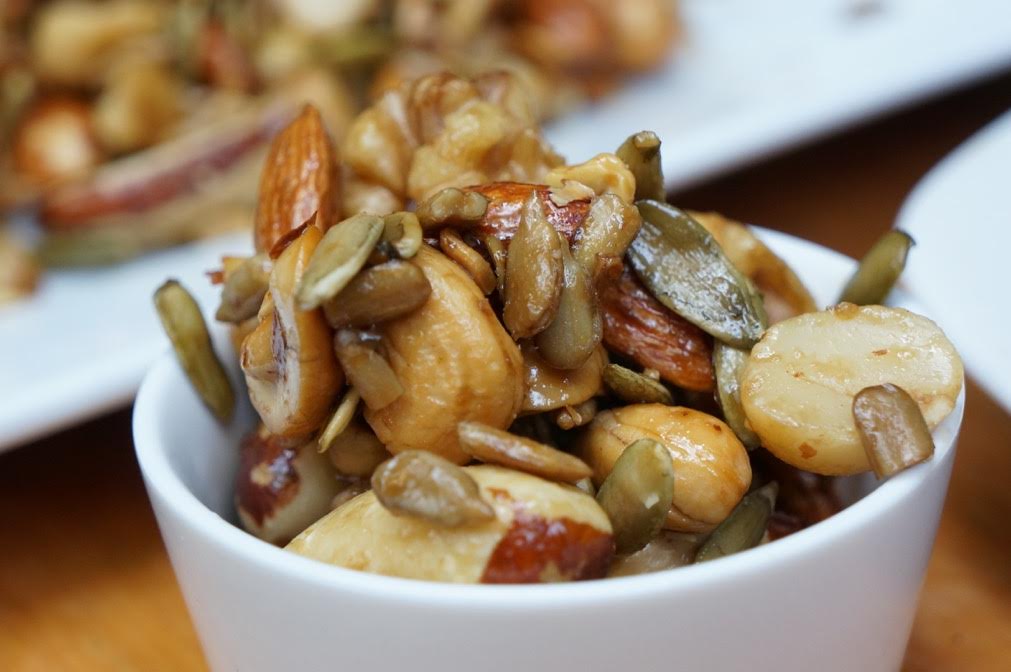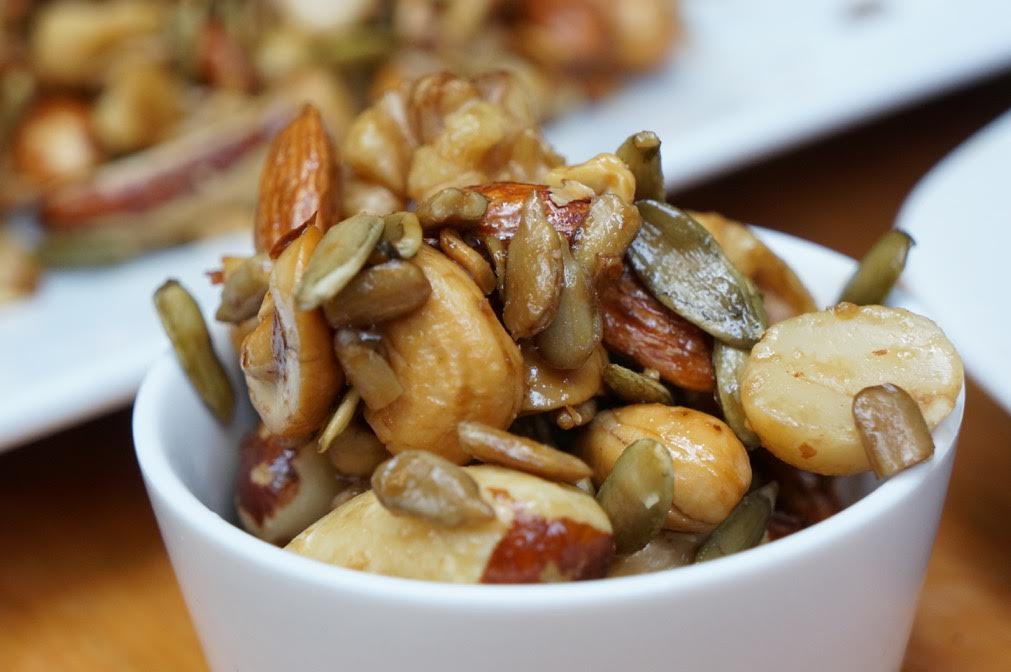 You will love this recipe. Who does not love those honey roasted nuts we see this time of year! The thing is though – usually those are packed with corn syrup and not so good for you ingredients.
This recipe is sweetened with only raw honey for the sweet and for the salty I use tamari (or light soy sauce). The perfect balance of sweet and salty. Plus all natural ingredients and don't get me started at how healthy nuts are. Just watch the portions.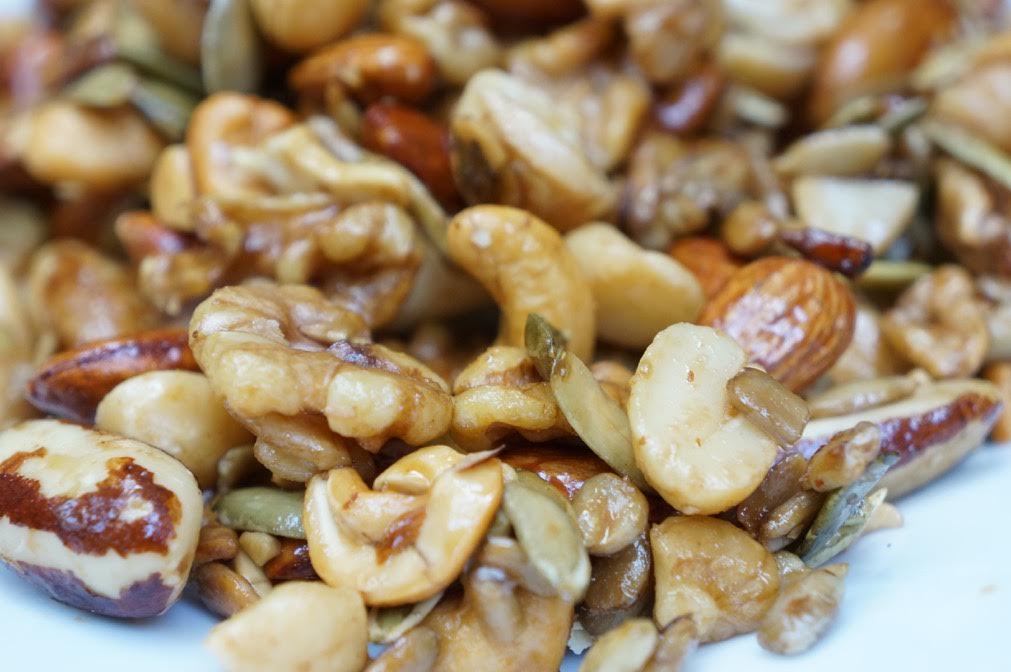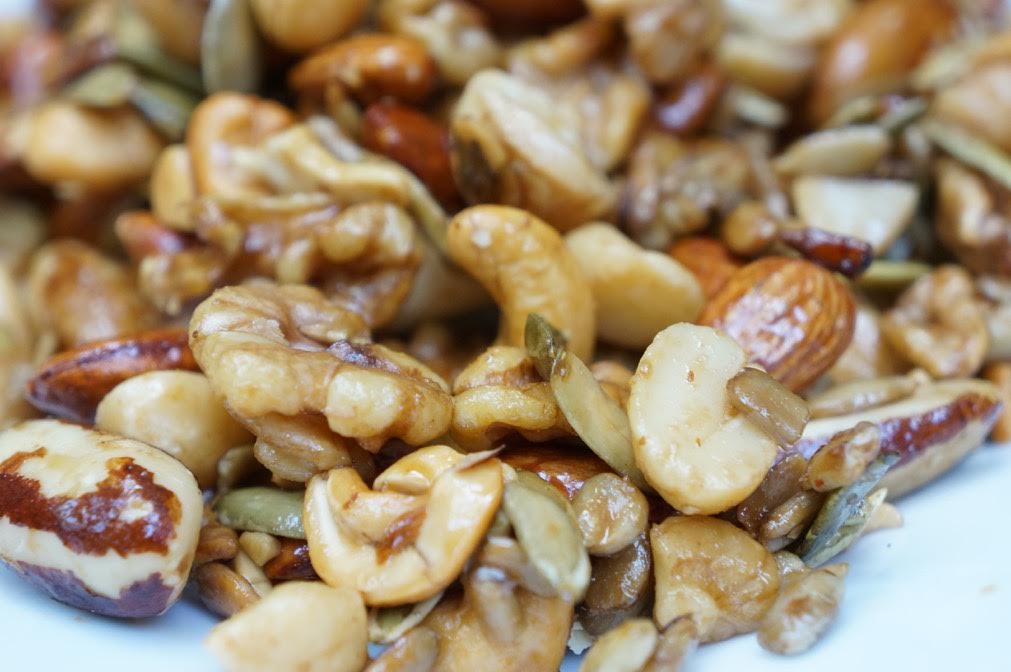 I made these for all my clients this year and put them in mason jars. My mom also made it for her circle of friends and everyone raved about this recipe.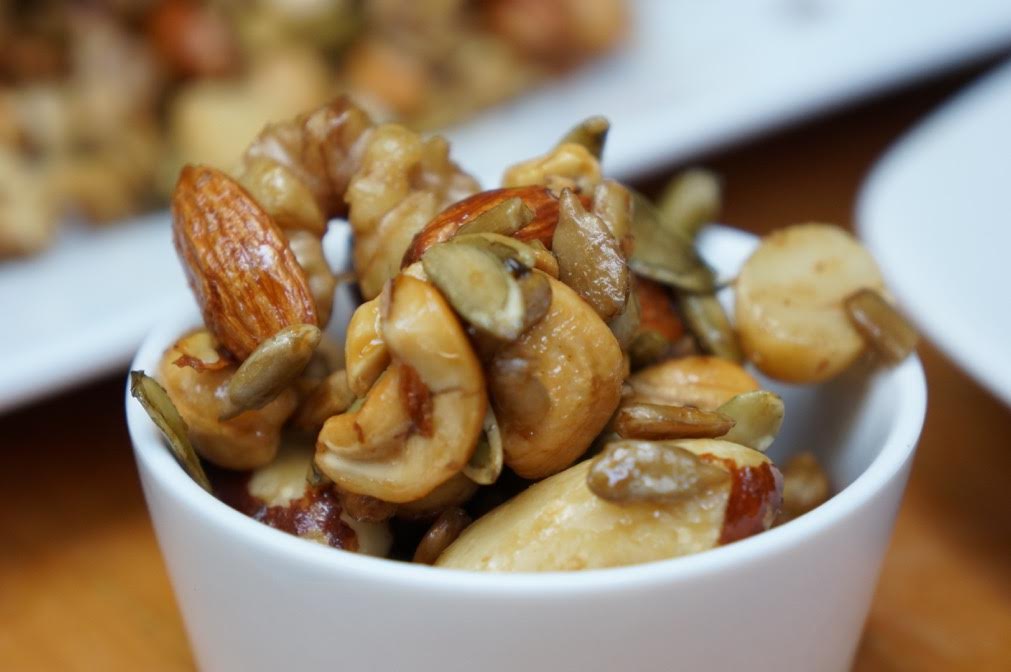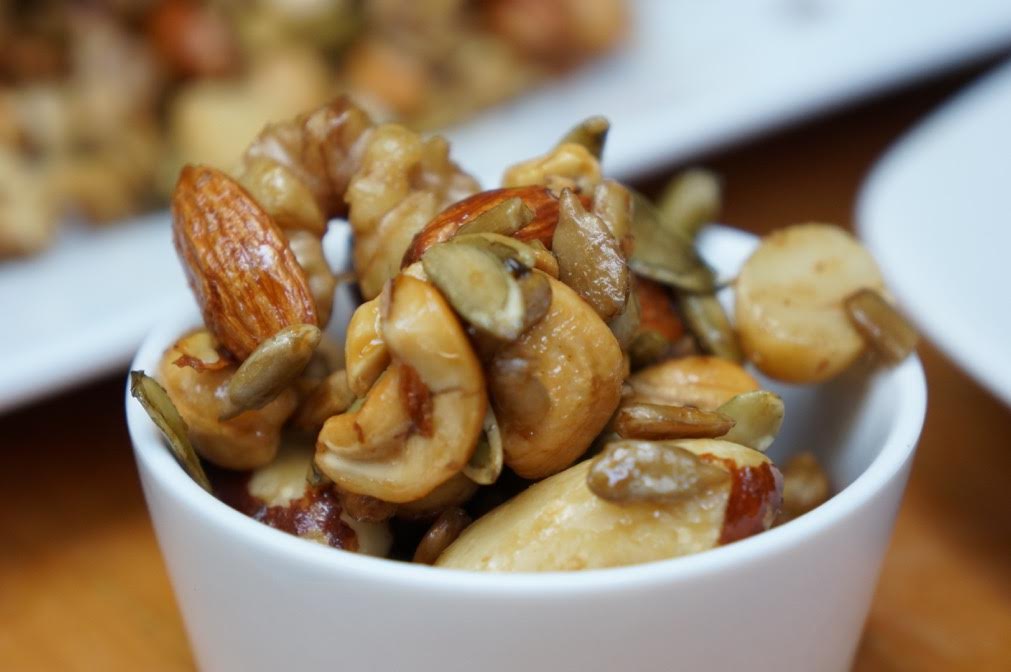 This recipe you can put out at your party, take with you, give as gifts or just enjoy yourself. One warning though – irresistible!! Plus so simple and easy.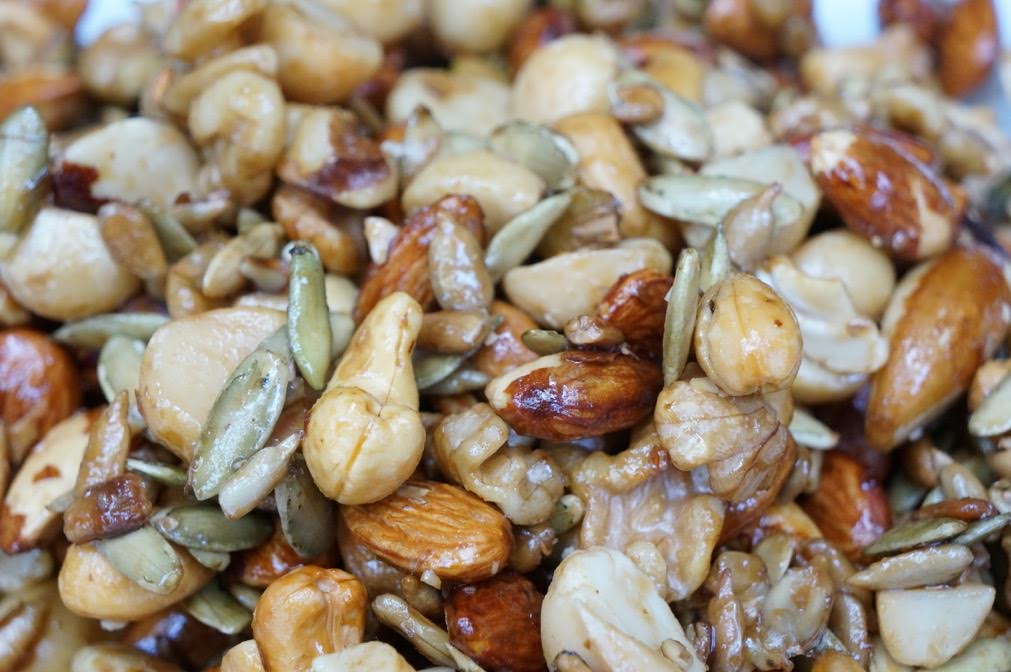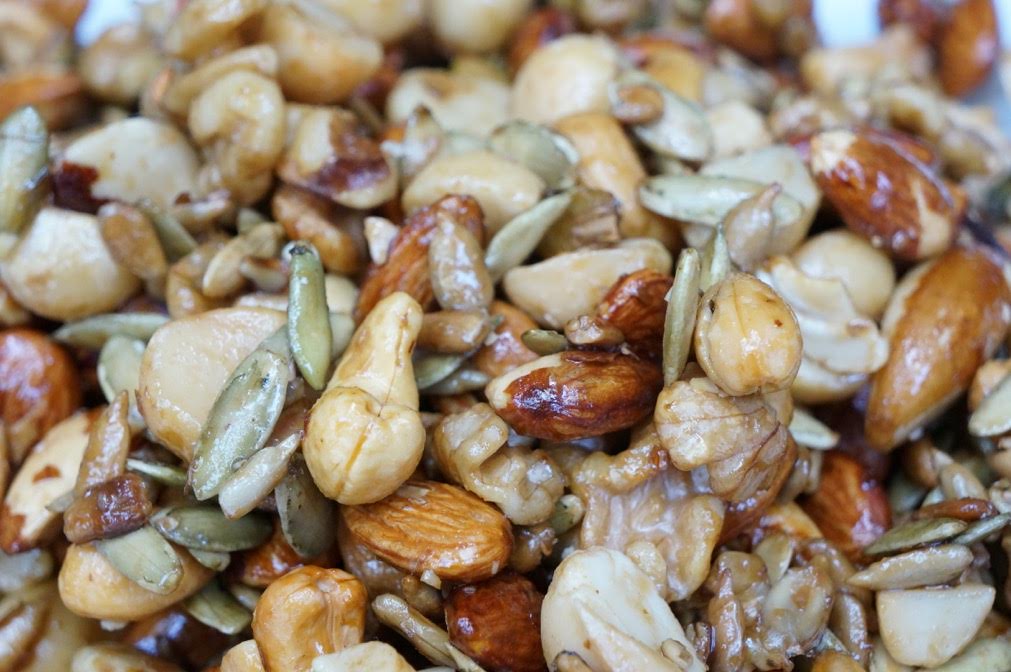 Enjoy! Happy Holidays. xx
Roasted Honey Nut Nibbles
Author:
Prep time:
Cook time:
Total time:
A healthy, gluten free and all natural honey nut recipe loved by all. Perfect for gifts and so easy!
Ingredients
1 tbs tamari, or can use low sodium soy sauce
3 tsp raw honey
1/2 cup walnuts
1/2 cup almonds
1/2 cup brazil nuts
1/2 cup macadamias
1/2 cup cashews
1/4 cup sunflower seeds
1/4 cup pumpkin seeds
sprinkle of cinnamon, can be optional
Instructions
Preheat oven to 350. Line a baking sheet with parchment paper coated with cooking spray.
Bring tamari and honey to a boil in a small sauce pan.
Stir in nuts, seeds and cinnamon (if using), mixing well.
Spread nut mixture onto tray evenly and bake around 10 mins until brown and crisp, stirring occasionally. Cool on tray and mix well. Enjoy!
Serving size:
half cup
Fat:
42
Carbohydrates:
7.2
Fiber:
3.7
Protein:
14.4
Notes
You can use soy sauce if you do not have tamari. [br]You can make it an all sweet version by omitting the tamari and just add 2 tsp of cinnamon.[br]Freeze and just take out a cup and enjoy.