What can I say. I love everything about this soup. There is a flavor explosion in every bite. I serve this EVERY Thanksgiving to get things started. It is easy, delicious, healthy, and everyone will love it. The relish is the key! I say… keep your mind open to new things.  Try this! Enough said.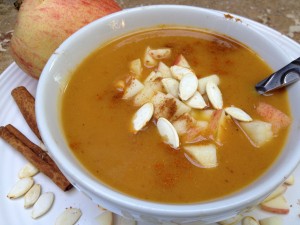 Plus, if you want to get really fancy…you can serve this in a pumpkin or a winter squash-(as seen way above.) I know right! I like to sometimes serve this in an acorn squash because not only does the buttery flavor of the squash compliment the soup, acorn squash makes a perfect serving bowl.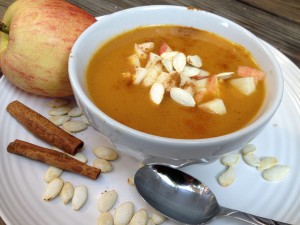 NOTE: To make this even lighter you can omit the heavy cream and it is still delicious like that too. I make it both ways!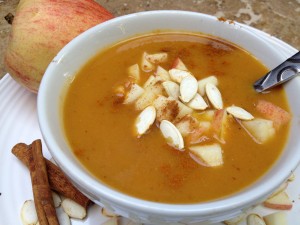 You may also want to check out my Butternut Squash and Bartlett Pear Soup, my Pumpkin and Black Bean Soup,  or try all my Soups Recipes.
Enjoy!