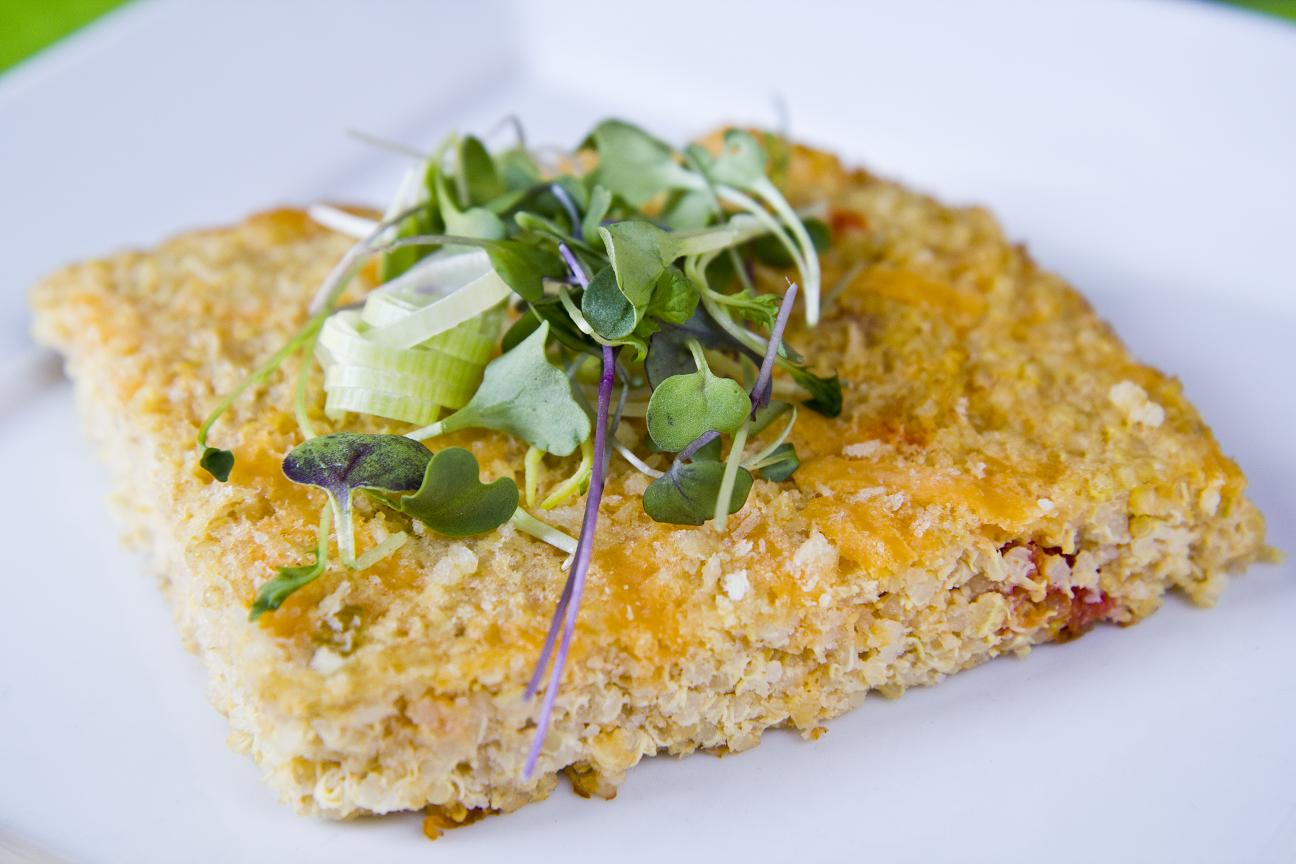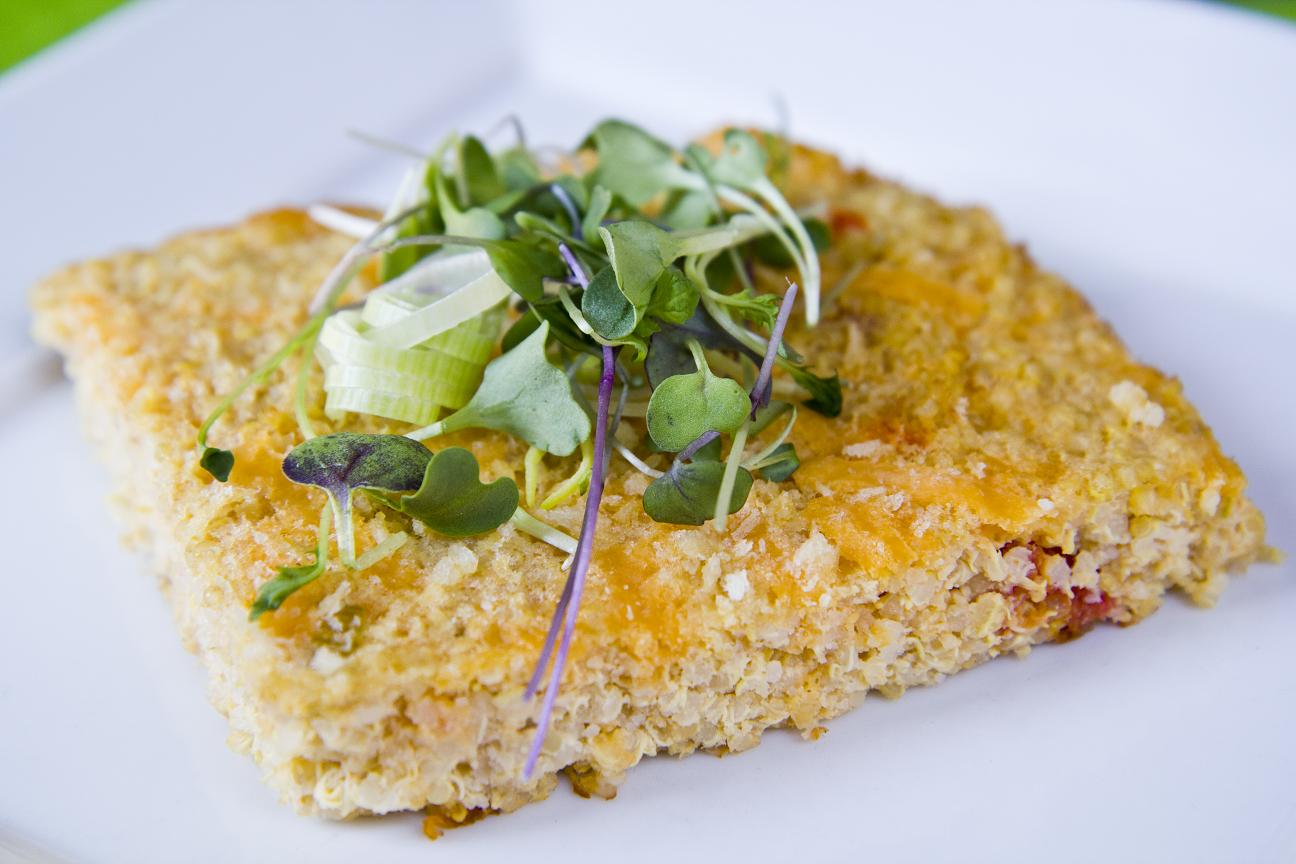 Back by most popular demand!!! This is a protein packed alternative to Mac N' Cheese, and well…Delicious!  There is no reason we can't have it all.
On top of it all, my Moni Meal recipe is going to leave you feeling recharged and NOT sluggish like most comfort foods do, right? Quinoa, pronounced "KEEN-WAH!" is SO good for you.  WHY? Well, Quinoa packs a powerful nutritional punch and is just so versatile. It has protein and fiber to keep you satisfied, improves your overall health, and Quinoa contains ALL the amino acids as well.  Remember, too, that it is actually a seed and not a grain. 😉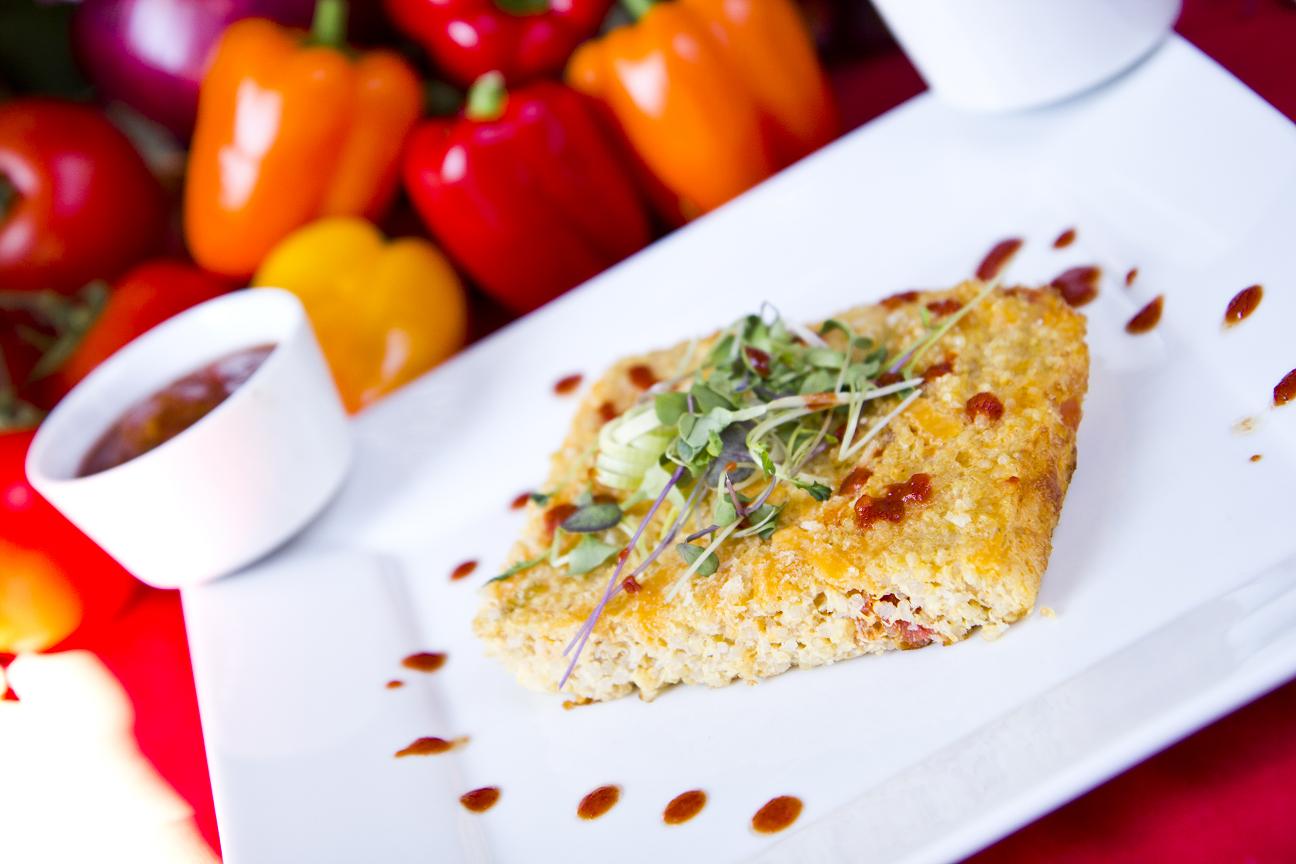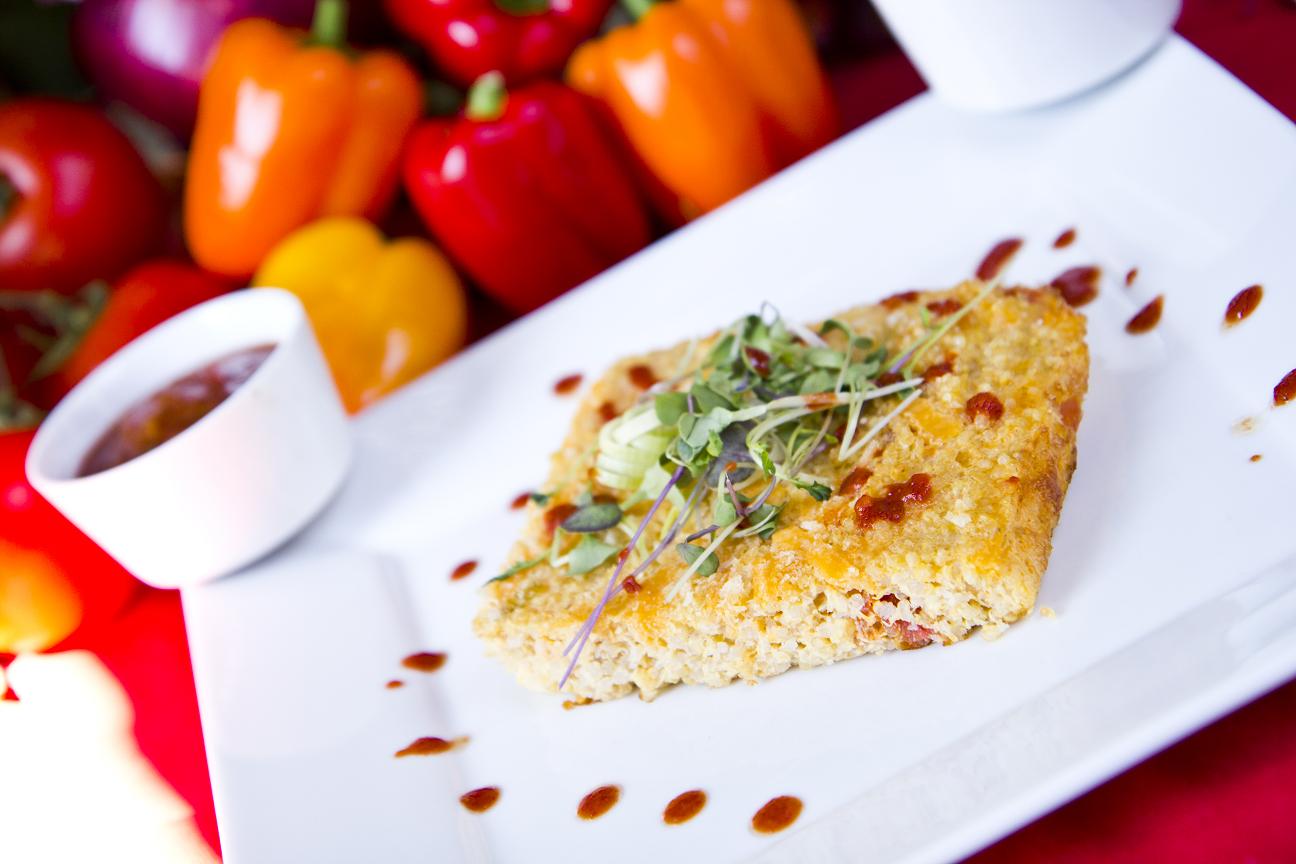 For this Moni dish…I of course add my beloved Heirloom tomatoes (when I can) or bell peppers but you could add any veggie- maybe mushrooms or spinach, anything you fancy really.  I love the leeks here too and this is really a one-of-a-kind Moni Meal. The eggs are so special here as when it goes off into the oven, it all is held together like glue.  Oooey-Gooey-delicious glue.
NOTES:
If you feel you are after the really "cheesy"-mac n' cheese vibe… you may want to add a bit more cheese than what I use. (My recommendation keeps it lighter.) You can also use a stronger cheese if you fancy.
I serve this with a side of some sort of steamed veggies (or a salad) and a slice of a good hearty bread.
Also, you can dollop this with all the toppings you desire; so many flavors go good with this dish.
TIP: YES you can make everything AHEAD and then put in the fridge – then when you are READY –  just put it off to the oven to let all the work be done for you! Reheats lovely too!
Check out all my Quinoa Recipes here but for similar meals to this…Check out my Nutmeg Mac N' Cheese , my 4 Cheese Baked Penne, and Mac N' Cheese For Grown-Ups.  Enjoy~
Connect with Moni on Face Book, Twitter, Pinterest, and Instagram @monimealfitness  (-to get a look of my everyday eats!). Grab a recipe or two at www.monimeals.com before you head over for a quick workout at www.monicanelsonfitness.com.
EAT WELL. STAY FIT. FEEL GREAT.
Moni xx