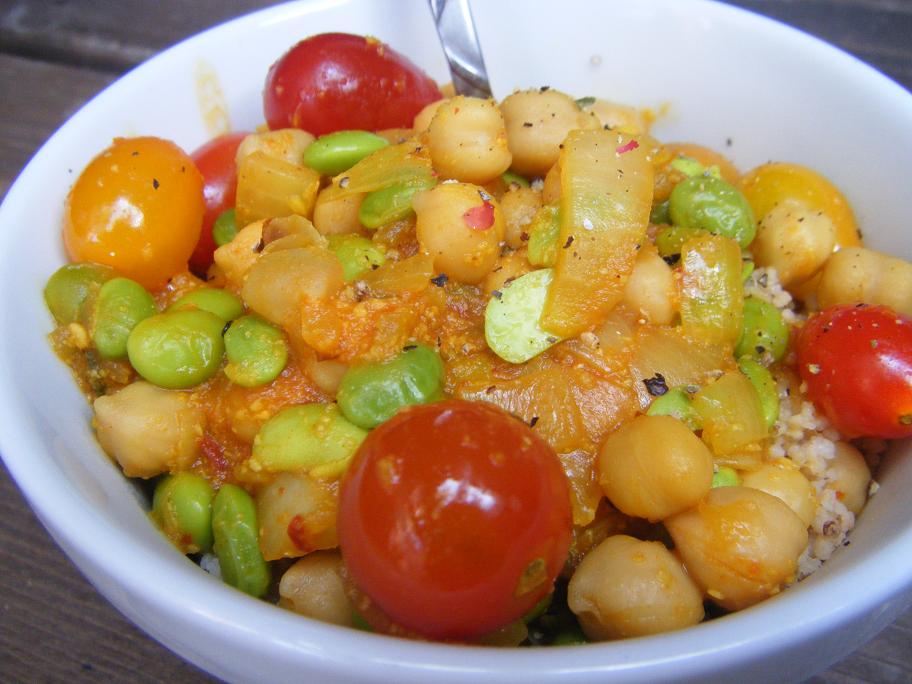 Now this recipe turned out GREAT!  What a perfect Spring dish.  I wanted to create and explore something new and what a success.  I had all of these ingredients and you might too.  I like to make this with either using edamame or fresh English peas.  English peas are hard to score but at my local Farmers' Market, they are usually there and I am a happy girl. The flavors are so fresh and complementary to one another.  You get the sweetness from the
cinnamon, raisins, and butternut squash.
   Then you get the flavors from the
onion, garlic, and seasoning like Turmeric and Cumin
.  Not bad so far, right? Not only is this healthy, but it is
so vibrant and a true Spring Meal.
  I love adding whole-wheat couscous (or quinoa) but you could swap whatever you prefer. Enjoy! Try my other
couscous
recipes too.