Meet Moni Avocado "Toast!" Simple but so pleasurable.  This is Easy, Fast, Healthy, and…Delicious = Must be a Moni Meal!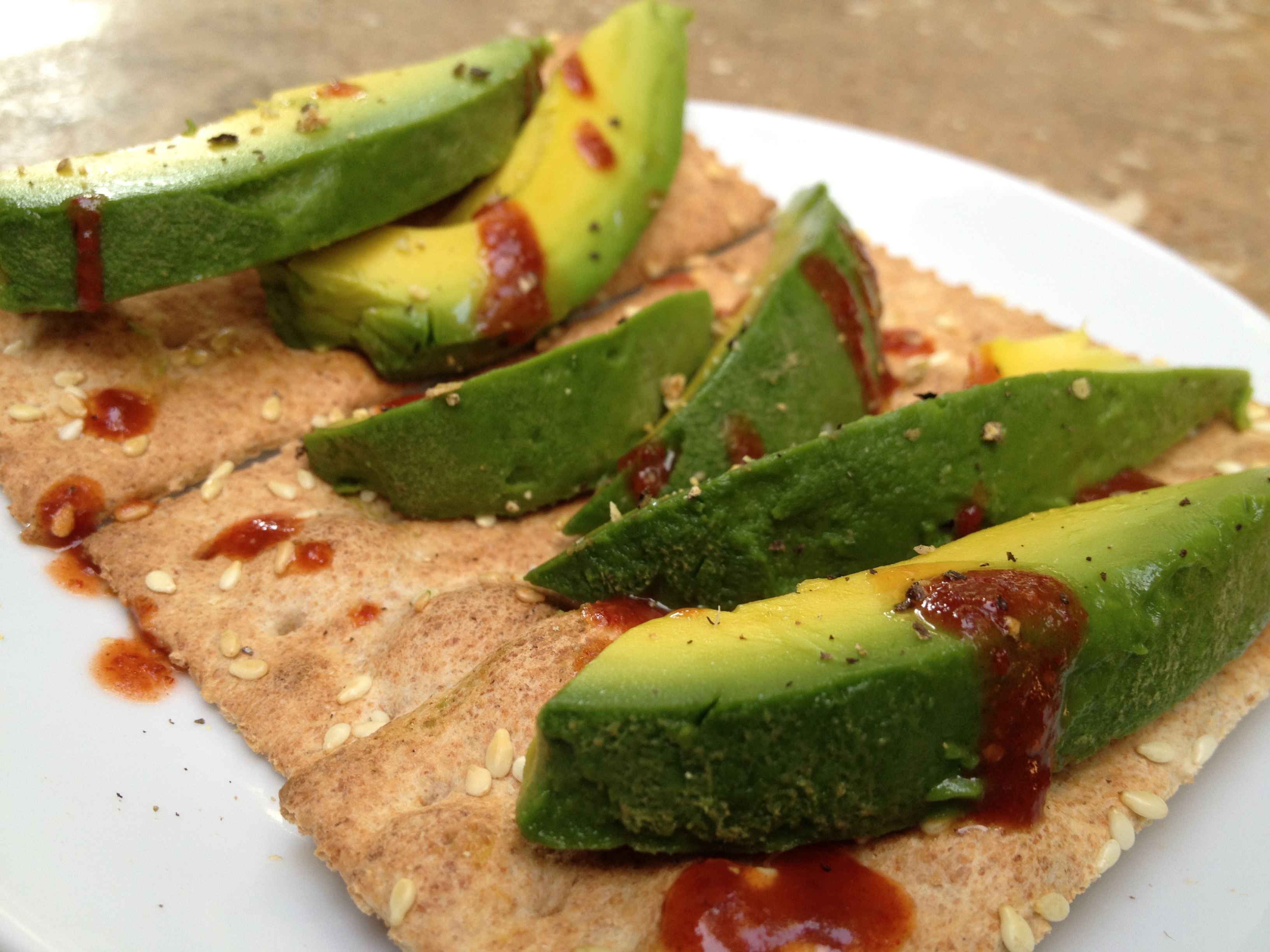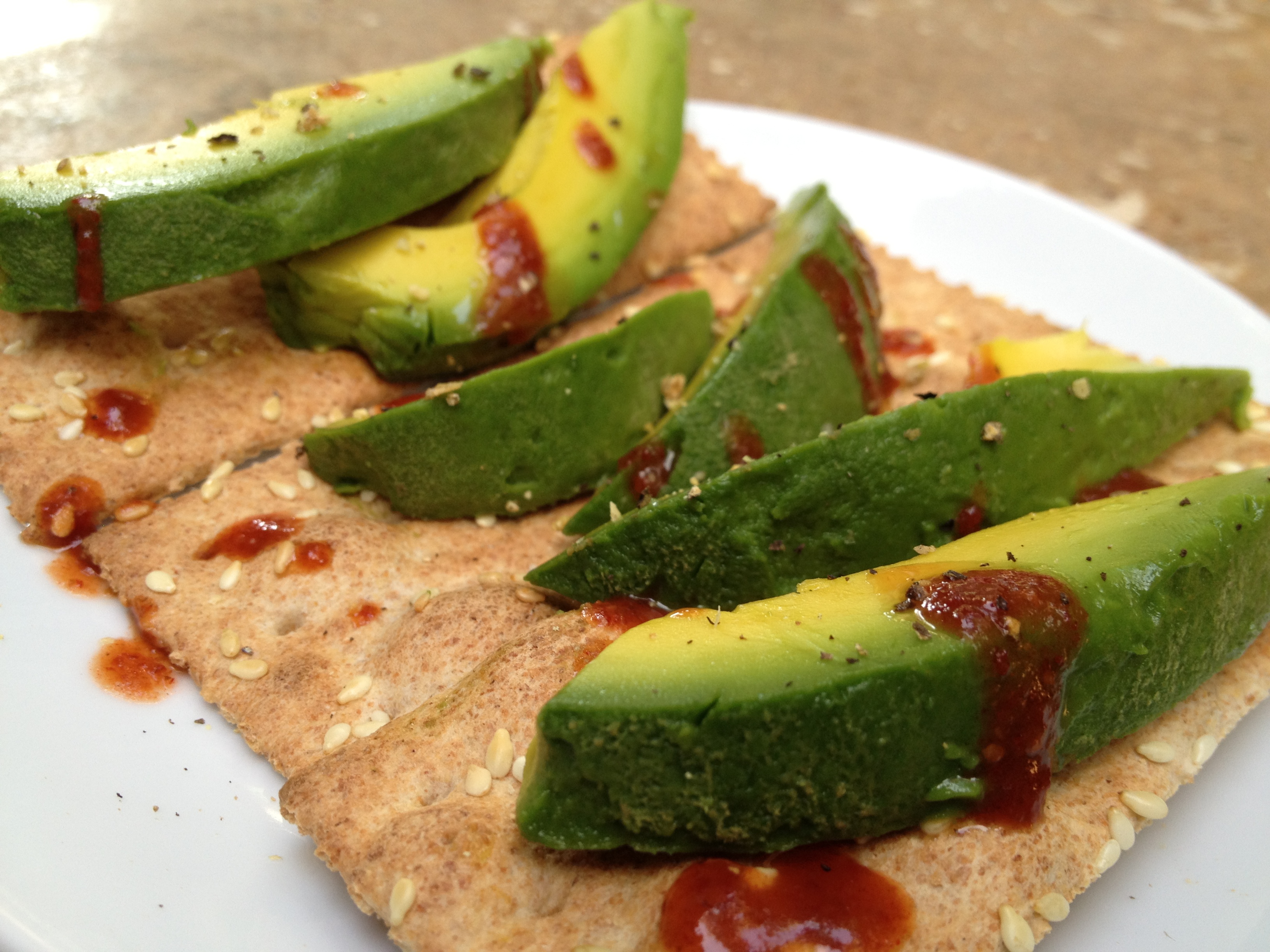 Instead of butter I use a fresh, ripe, organic, yummy, buttery-avocado. Avocados = we call them "Mother's Nature's Mayonnaise."  You with me?
Also, instead of bread, I use Armenian whole-wheat sesame seed cracker bread.  The brand is "Ak-Mak" and it really makes them have the flavor explosion because of the sesame seeds and the crunch. Please use any cracker you like. I also love Gluten Free Crackers from Whole Foods.
The finishing touches include: hot sauce, olive oil, seasoning salt (or lemon pepper I have used before too), and Moni-love!
Enjoy this one-of-a-kind snack and ALL will love it too, kids included (just not with the hot sauce most likely).  I now make these for company all the time and they are perfect for an Appetizer too.
Perfect for snacks, game days, Cinco De Mayo, or anytime you want a healthy hit-the-spot kinda snack!
Yum.