A meat-less quiche that is easy to make and looks like you spent all day making it!
This was an experiment for me the first time I made it. I normally would pair tomato and basil with an Italian cheese like Parmesan Regganio, but I tried it with Colby-Monterrey Jack as it was what I had. The verdict...
A-M-A-Z-I-N-G.  I love the sun-dried tomato and the tomato combo, it is just soooo good together.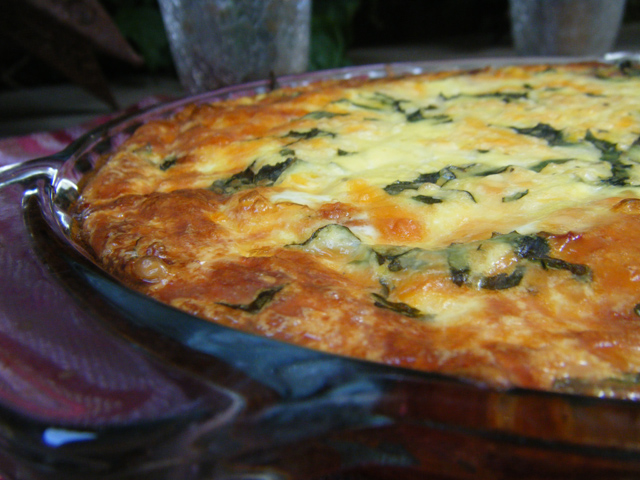 I match this with a bowl of soup on the side and it is such a treat!  I love coming home from a busy day and having this right there waiting for me.  Heaven! What  I love about meals like this is...
breakfast, lunch, or dinner!  
It is very easy to make. You could make this without the crust (for LOW-CARB) but I highly recommend using one.  Look for whole-wheat so you can feel good about eating a hearty and healthy meal.  You can serve this with a fresh, simple salad or soup like I mentioned too. Also try my
Veggie Quiche
and all my
Egg Dishes
... So many! Enjoy~