Easy, Delicious, and Classic. No health tweaks on this. Makes a great dessert anytime and I love making these on Valentine's Day (which I happen to do every V-Day.)  I am so clever because I serve these in cupcake wrappers, so you get your own individual gooey-goodness every time and hey-portion control too!  When I say I bake with love, this recipe is exactly what I mean…if you get these from me, you are one loved individual. 🙂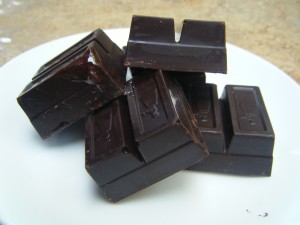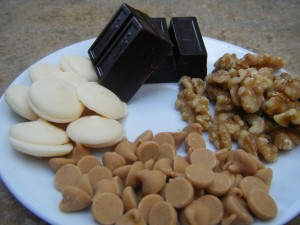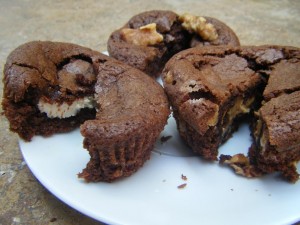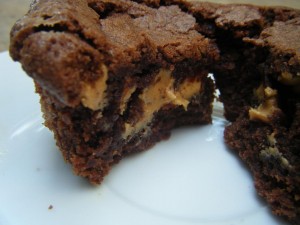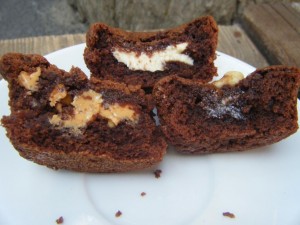 I make these in 4 varieties. That might sound complicated, but it is not.  That is how great this recipe is, as you can make a classic brownie recipe or add some tasty treats in the middle if you want even more.
There is the plain version, the walnut version, the white chocolate center version, and the peanut butter chip center version.  All super easy to take on, it is just a matter of what you are after. I will sometimes just make all 4 in a batch for variety.
NOTE: For the record, I believe we should eat the foods we truly love (that may not be the healthiest) in moderation.  I do not believe in deprivation.  So this is one of those recipes for me…  made to enjoy and indulge!  You can go ahead and freeze some of these or give some away. Enjoy~
Check out my other Brownie Recipes too, you will love them all!