I absolutely love Banana Bread.  I love how excited I get when I see my bananas getting SUPER ripe and brown because I know of all the great things that will come out of it. I make all types of banana bread.  What I mean is, sometimes I make a loaf that is healthier and lighter (as is this), or sometimes I make a loaf that is rich with gobs of chocolate chips and walnuts.
The secret here folks… is peanut flour.  You should find peanut flour at your local store or Whole Foods has a great brand too. We all know how good banana and peanut butter go together. A favorite combo for us for sure!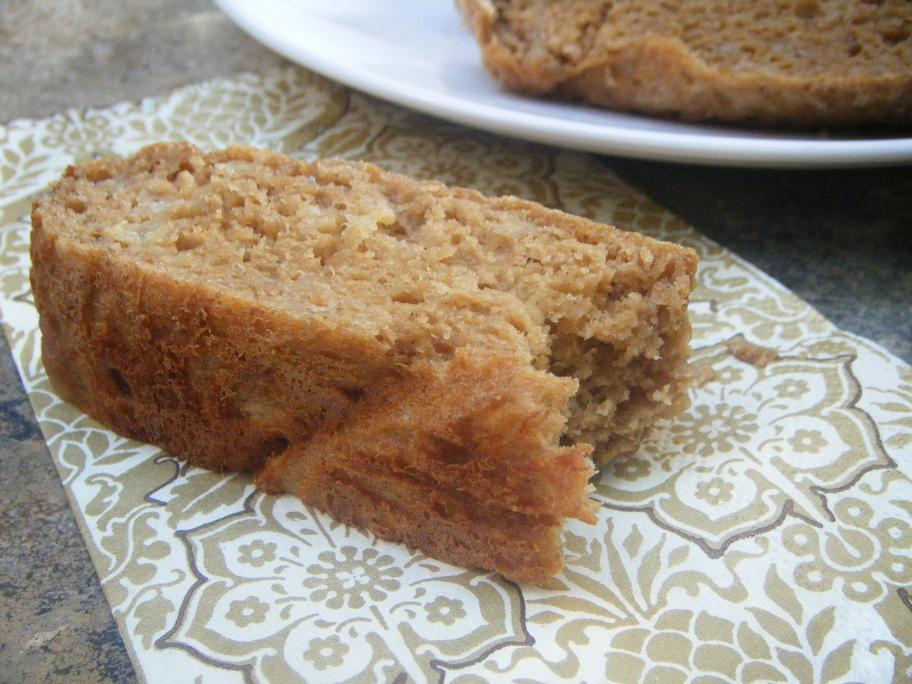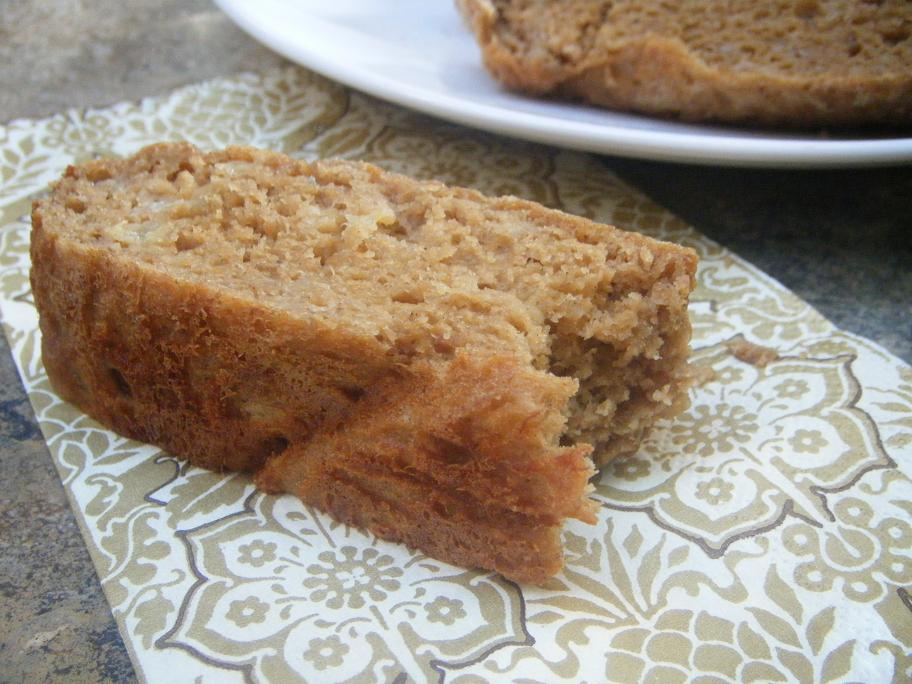 The twist here for this recipe is using peanut flour for the peanut butter flavor.  Also using very ripe bananas is important.
NOTE: I sometimes make this with either 1/4 cup of pumpkin or sometimes I make it with 1/4 cup applesauce, but not both.  I like how both ways turned out so see what you have and try either one.  (You could try both but that might make it too wet.)
So try this lighter version of a classic banana bread. No butter, no oil, no white flour or sugar. What you get is a very moist and thick slice of banana bread heaven plus with some protein!
8 Slices: Cals- 102 Fat- 2.5g Protein- 5.5 g Carbs- 18.1g Fiber- 3.5g
If you like this then you will love my other classic banana recipes such as The BEST Banana Bread and my Banana, Chocolate-Chunk, and Walnut Cookies, and my Banana, Oatmeal, with Corn Flakes Cookies