A grrrrreat Summer recipe for you!  Not only is this meal (or yummy appetizer) good for you, but it is easy and comes out elegant at the same time. We all know how good tomato and basil go together. Then when you add a creamy yogurt combined with Parmesan cheese as a filling, it only gets better! Yep. That is where this recipe is headed. Stay with mith me!
I like to make this using quinoa but you could totally use couscous too. Most important is the quality of the tomatoes as they serve as the foundation and the base. I go with organic heirloom tomatoes (beef steak can work too) from my market. Check them out!
I recommend using ripe tomatoes and (organic preferably). Try to also go for a medium size or large so you can really fill these babies up!
I love what the Greek yogurt does here.  It gives you a creamy texture, but not too over the top. A way to save a ton of calories too! This is how you get that creamy cheesy filling. Just combine Greek yogurt with good quality Parmesan cheese.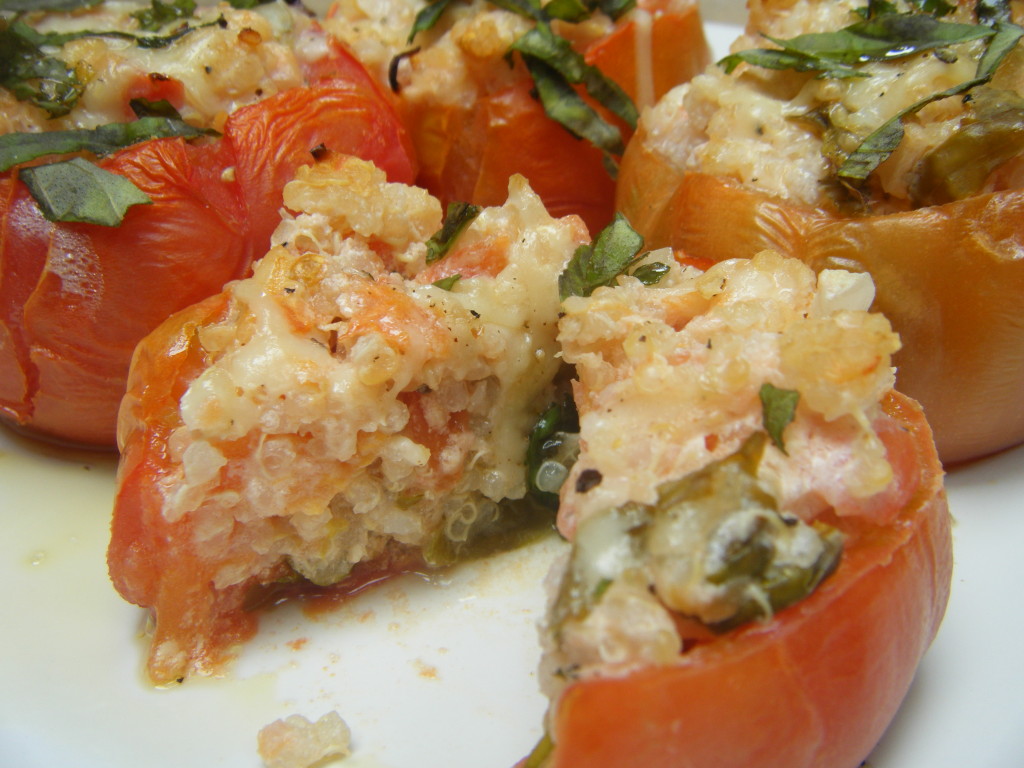 Who would not love this elegant meal or healthy appetizer? Perfect anytime but especially during Summer when tomatoes are in their prime season. Best part… IT IS HEALTHY AND FULL OF FLAVOR!
Serve warm but also great for leftovers too! Top with fresh basil, a little more Parm, and a drizzle of olive oil and you are good to go.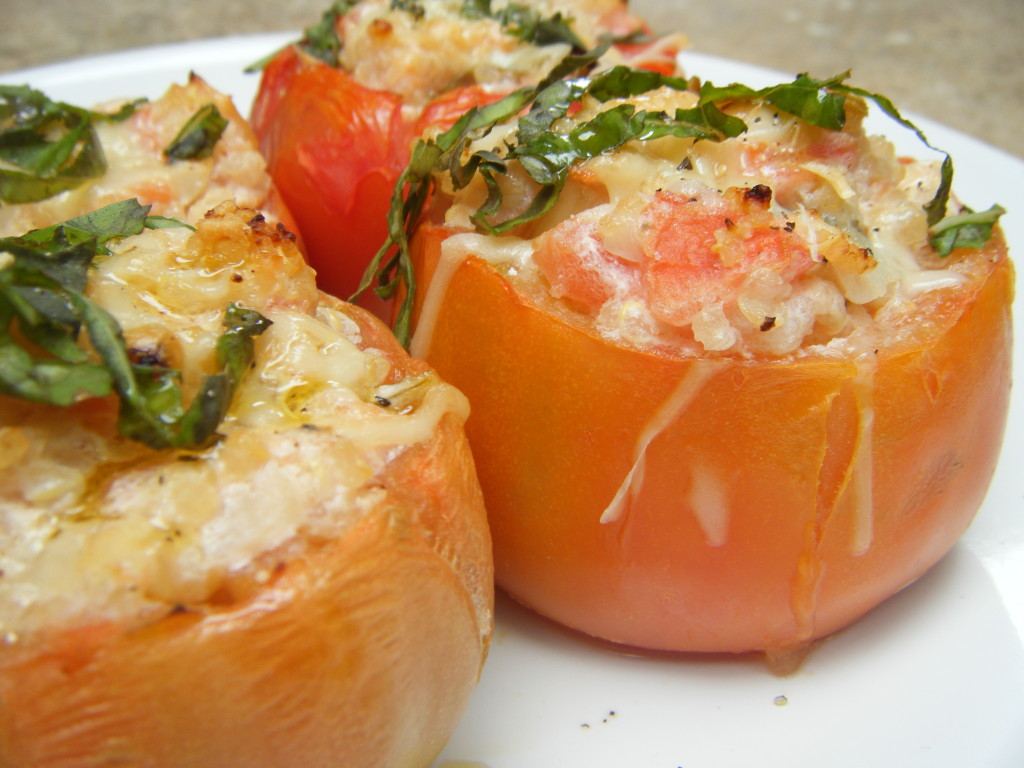 Love Quinoa? Then make sure you try all my Quinoa Recipes especailly my Quinoa Stuffed Peppers and my World Famous ———— >  "Moni Quinoa Mac N Cheese!"
Love stuffed tomato recipes? Then you will want to check out my Goat Cheese Stuffed Tomatoes as well.  Enjoy!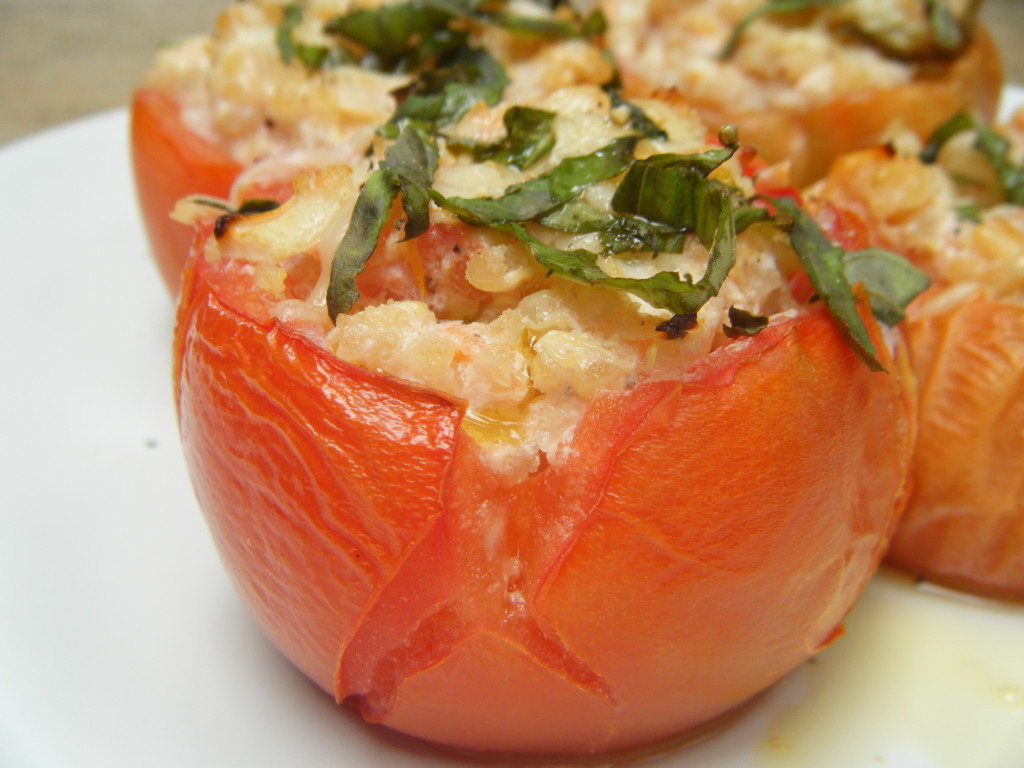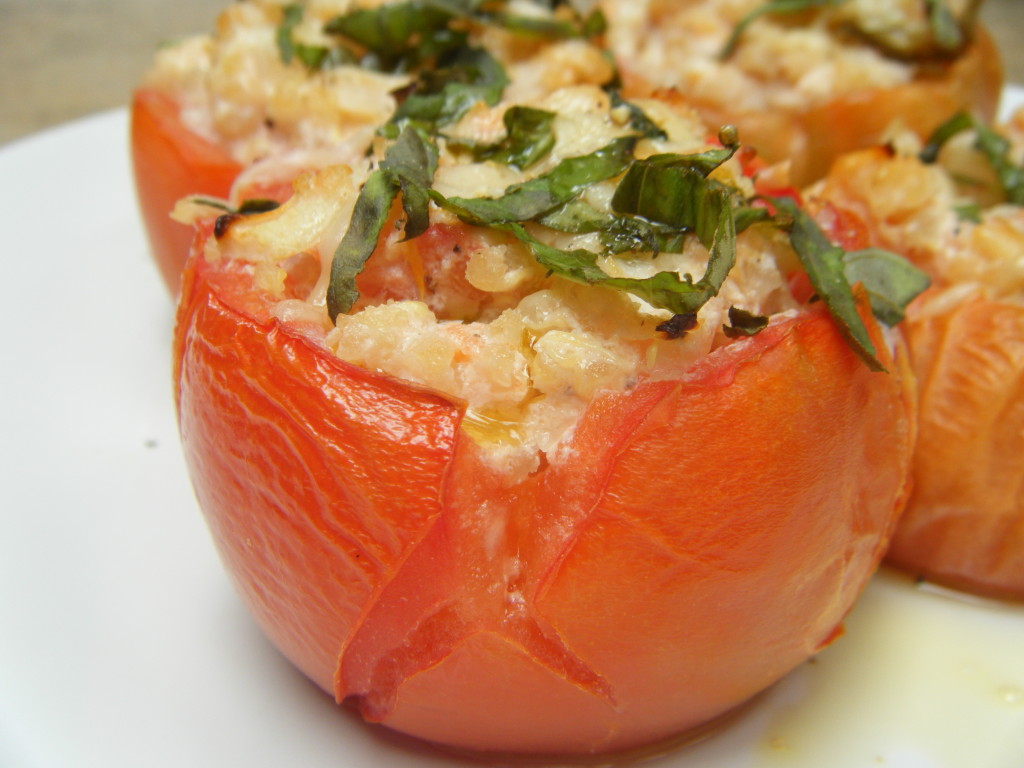 What is your favorite "stuffed" recipe?
Enjoy.