You will love this dish. Let's see… Using the grill? Check. Fresh and amazing flavors that NEVER fail? Check. Have 5 minutes? Check. Okay, so here I go with one of my easiest and most delicious (and fun) appetizers for the Summer -or anytime really.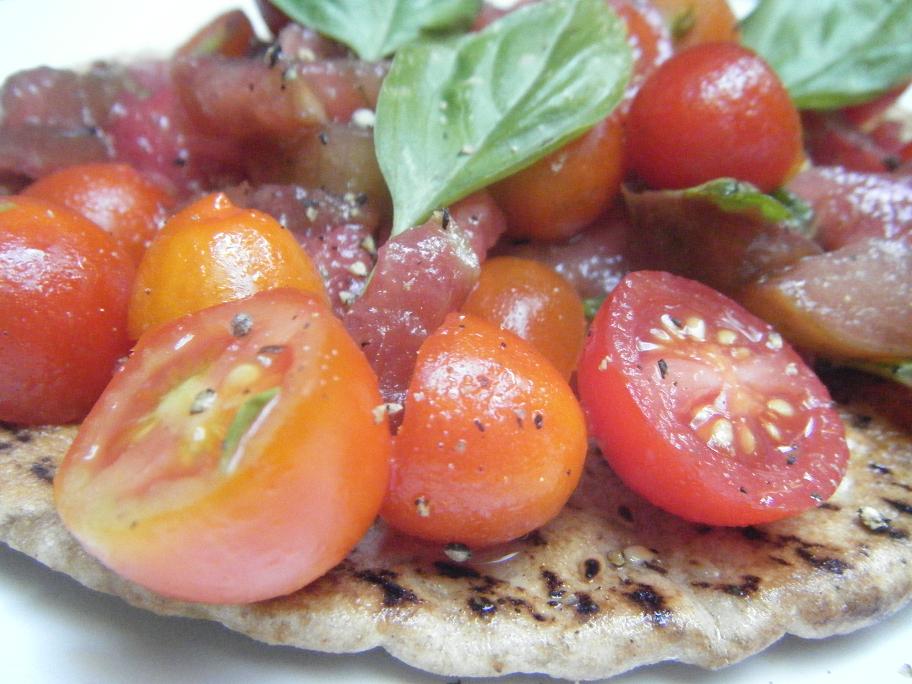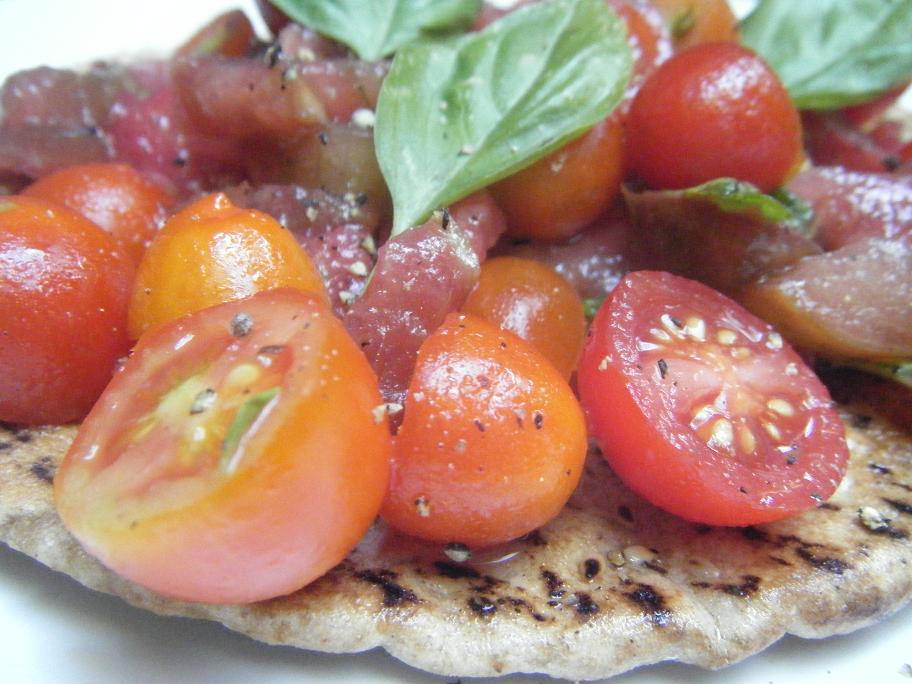 These flavors can never go wrong, so you must to try this.  Basil + Tomatoes = a match made in mother nature heaven.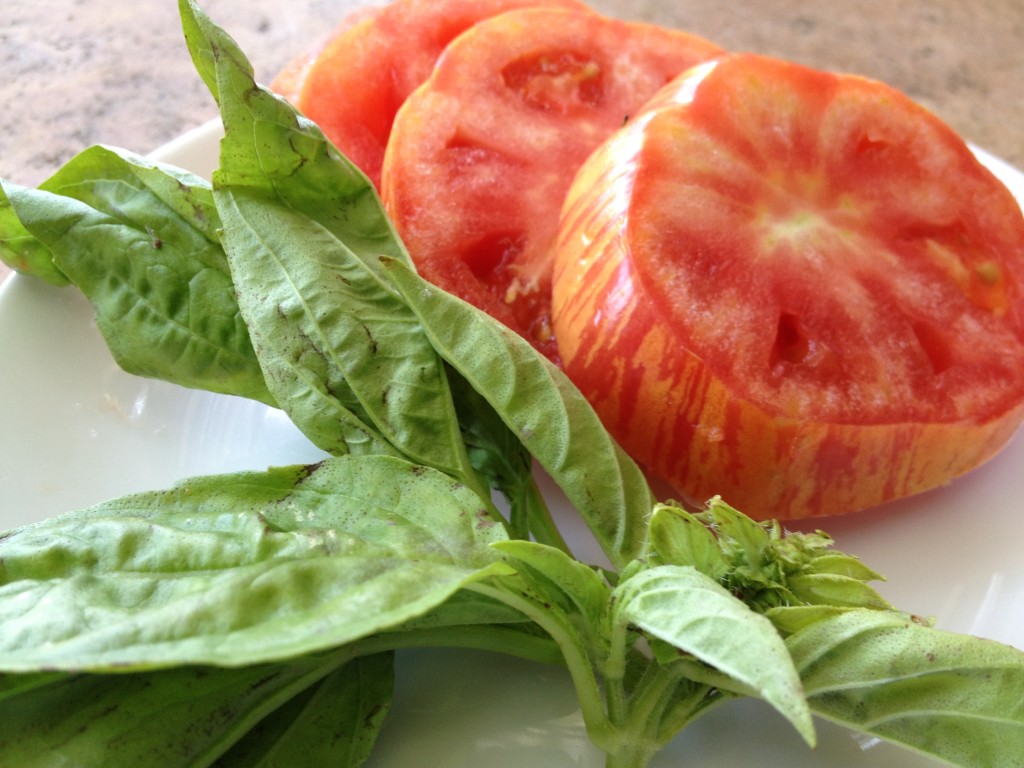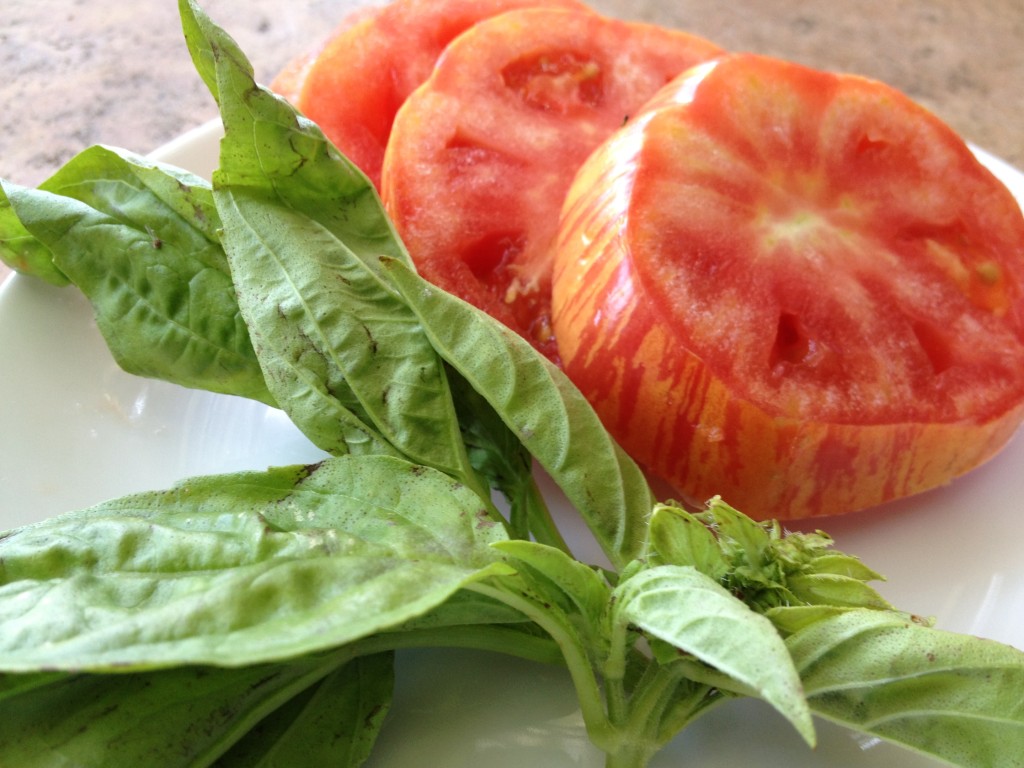 I get my basil fresh from the Farmer's Market and lately there has been a variety-purple and green basil.  It is there that I also find the most AMAZING tomatoes in the world!
NOTE: I like to use half cherry or grape tomatoes and then throw in some Heirlooms with this dish. But you can use any kind you fancy.
It goes amazingly…that basil, that olive oil, and those fresh tomatoes. Just look at the photo.
I just do this on our grill and the dish is especially great when we have friends over.  You can do this with many other flavors too, maybe add fresh mozzarella.  No need for that fancy restaurant tonight.
You will also love my Pita Quesadillas and Hummus , Grilled Eggplant Pitas with Greek Sauce, and Eggplant Dip.  Enjoy~