This is so DARN good! I keep it healthy to by using whole-wheat penne, Greek yogurt, broccoli & mushrooms, and all the right flavors (why hello breadcrumbs!) and also starring… Nutmeg. Do you maybe need a great dish for the one you love? This would be a great special occasion meal OR in fact, anytime really. I am making it today on a Monday to start my week off right, so there you go! Who is with me. 😉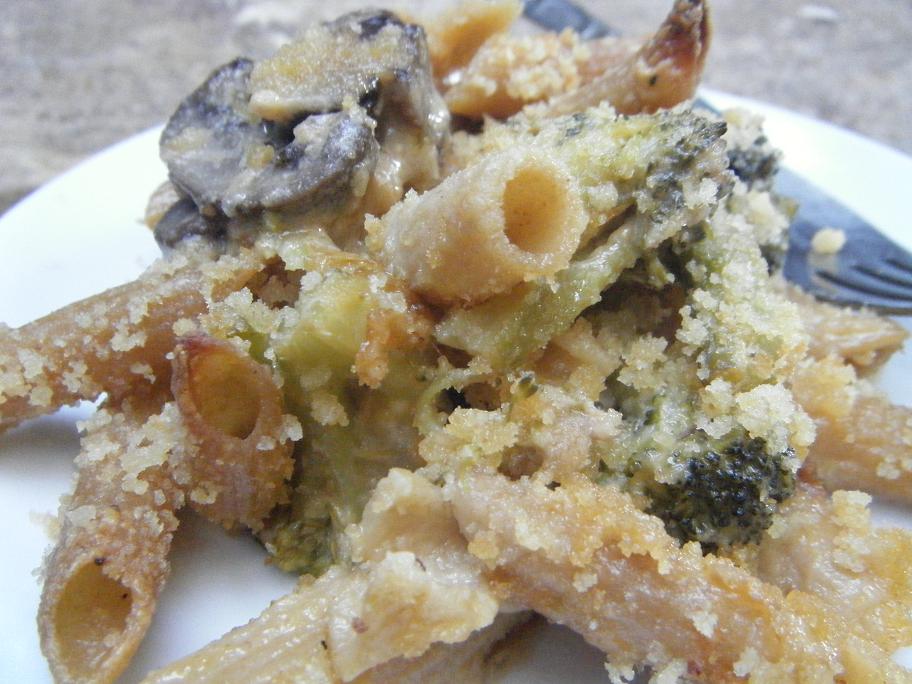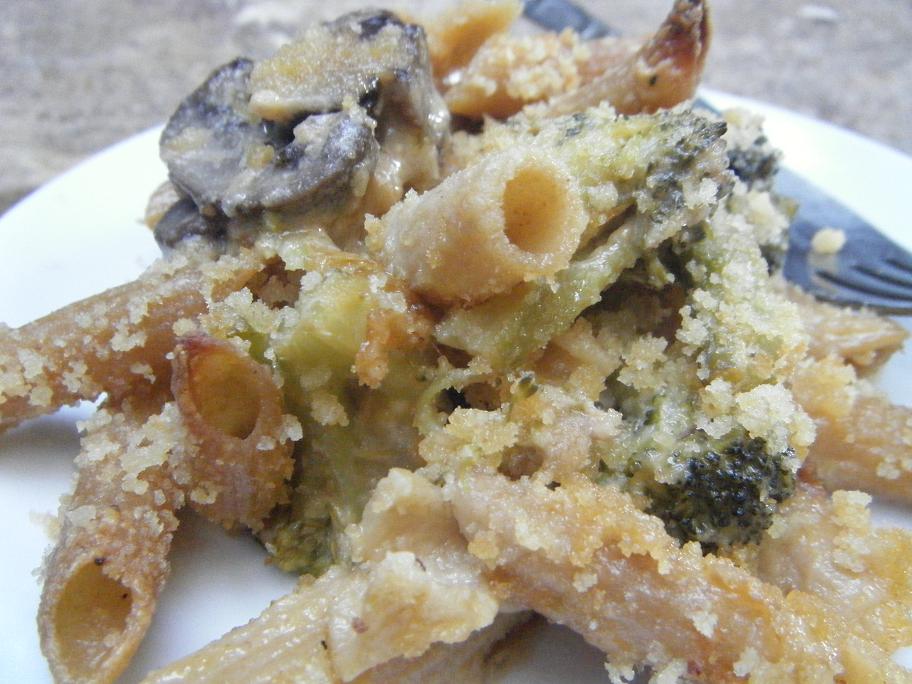 This is easy, healthy, and a low-fat version of the classic…you also get half your daily Calcium needs in one serving.
There is something to Nutmeg with Creamy textures...hmmmm.  Do you know what language I am speaking of? I always add nutmeg when I cook with cream. It is a secret ingredient for sure.  Now you know!
Also, you could easily add in more ingredients to this, so go for it.  If you have extra veggies, throw them in.
Try all my Pasta Dishes!
Enjoy.
Moni
xx