EASY. HEALTHY. DELICIOUS. We have BREAKFAST! I have made recipes like this before, remember my EASY 4 Ingredient Pancakes? So I thought it was time to try this on my french toast. I am more of a pancake gal myself but when done right, french toast is amazing. Oh and Man do I love when a recipe turns out! The best part is this french toast tastes "fried" like many restaurant style french toast recipes but oh they are SO NOT! That is the secret you see… "breading" them just right and with the right ingredients. Just look at these bad boys – eh.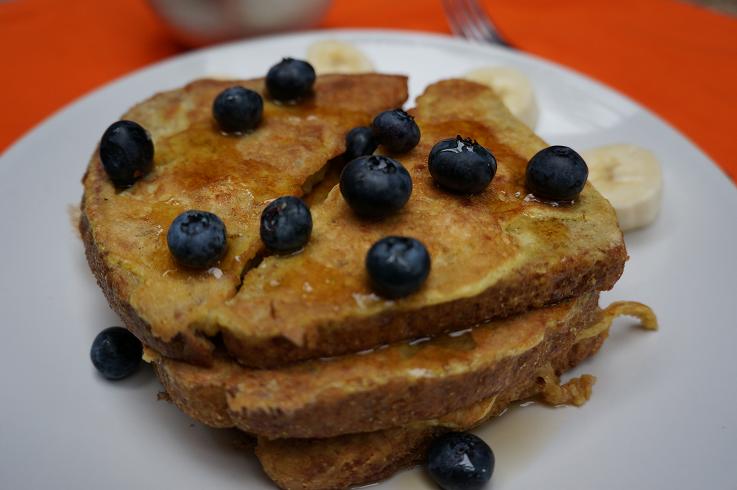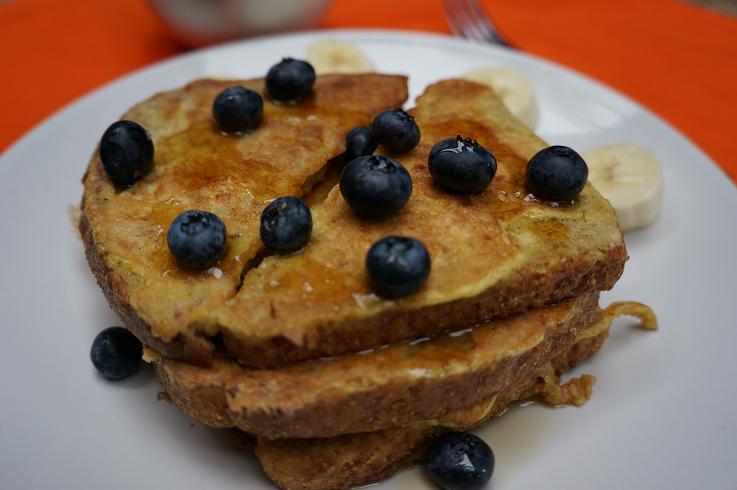 Best part is you will have the ingredients on hand too (if you do not have coconut flour you can use any flour just fine!). I like this recipe because it is so easy, clean eating, and are very hit-the-spot delicious! I think the whole family even those kids will like this EASY french toast too. Great for say a weekend breakfast, fuel for a workout, or just an indulgent breakfast idea.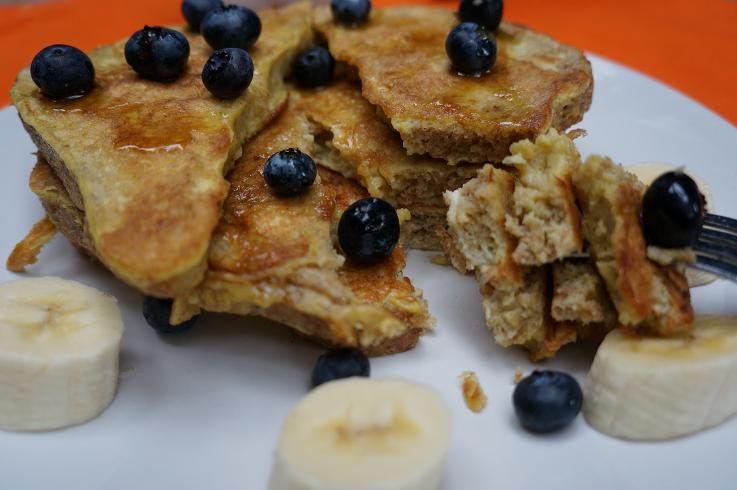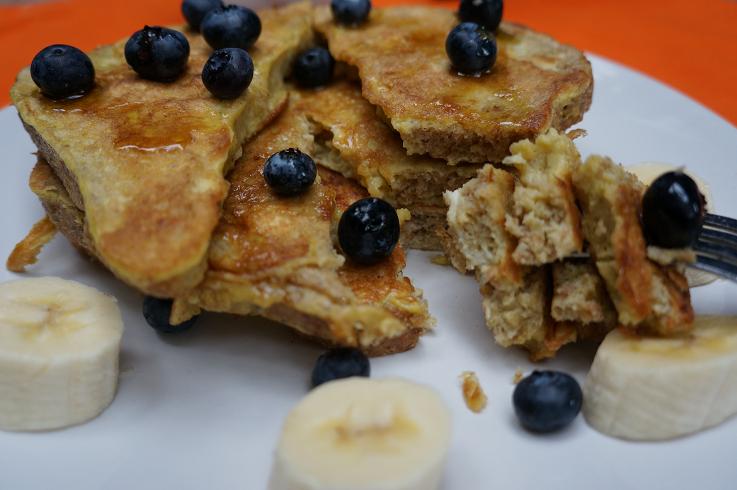 You only need a few simple ingredients to play along so let's get stared! I use Ezekiel Bread, 3 whole eggs, almond milk, and coconut flour but you can absolutely use what you prefer if you do not have those. Those ingredients keep this really healthy though. 😉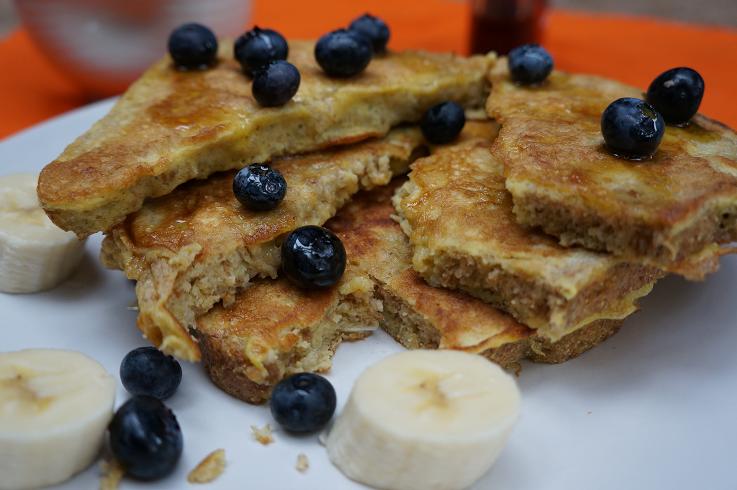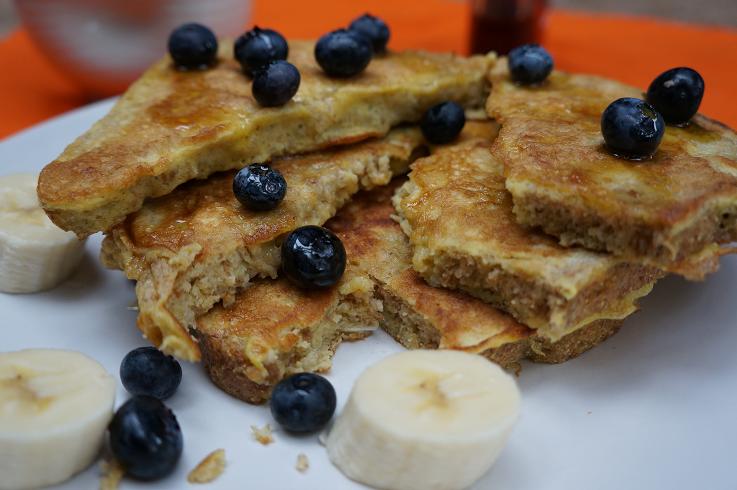 Try all my Breakfast Recipes and Enjoy!
What about you- are you more of a pancake, french toast, or both kind of person?
Let me know how it turns out!
Moni
xx