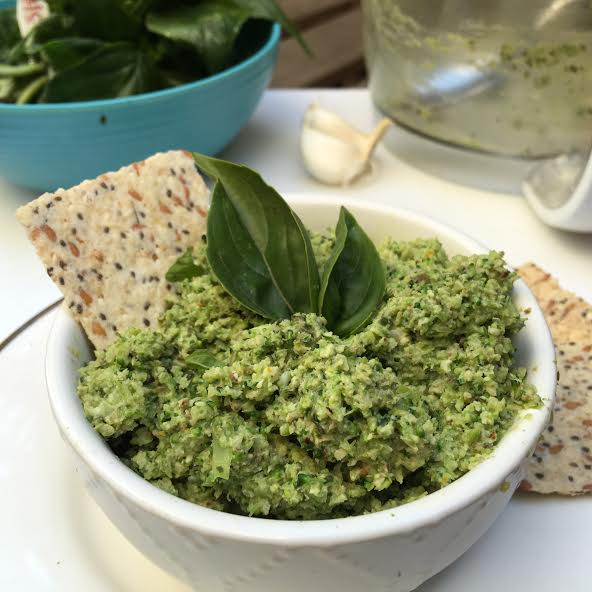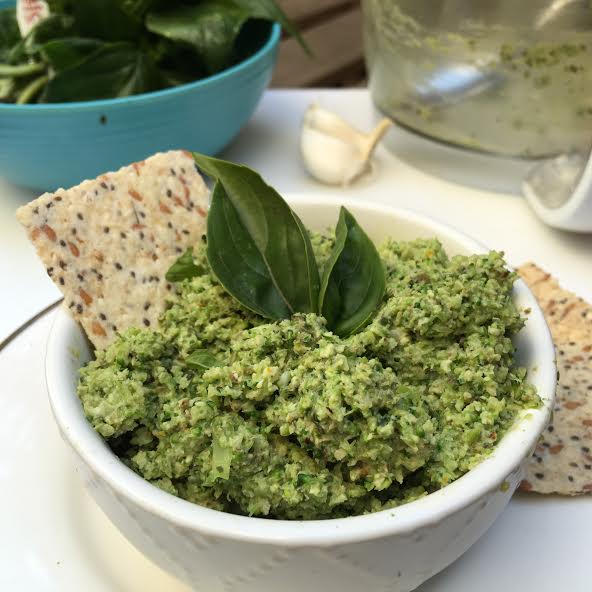 This recipe is SO yummy! I love this recipe lately and make it all the time. It is not only super easy but it is also packed with some super duper nutrition.
This is also great to sneak in some veggies for those picker eaters too. I keep this dairy free too by using sundried tomatoes instead of parmesan cheese. I also use walnuts in replace of traditional pine nuts.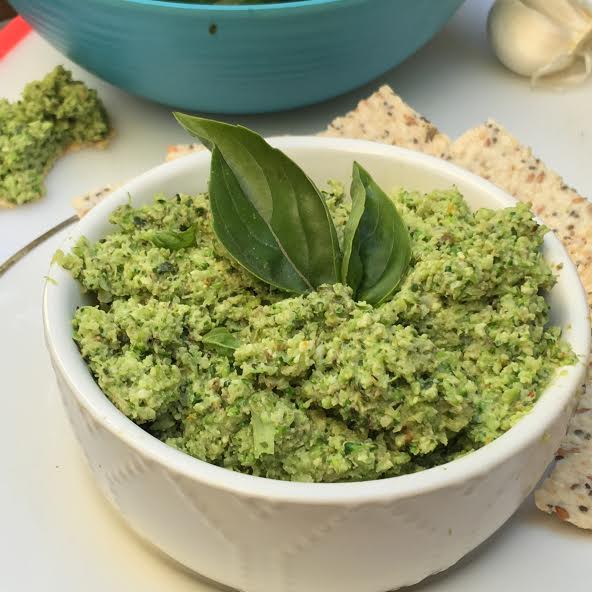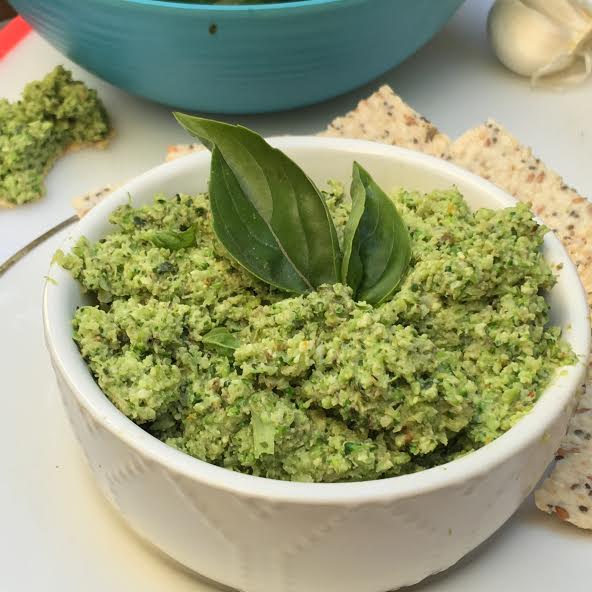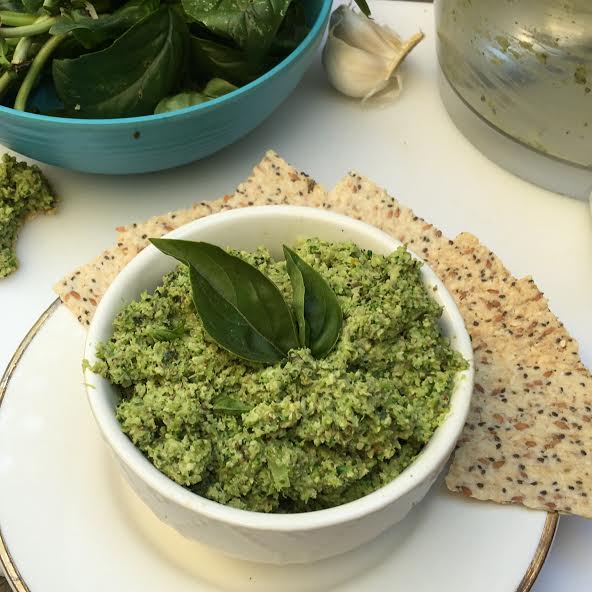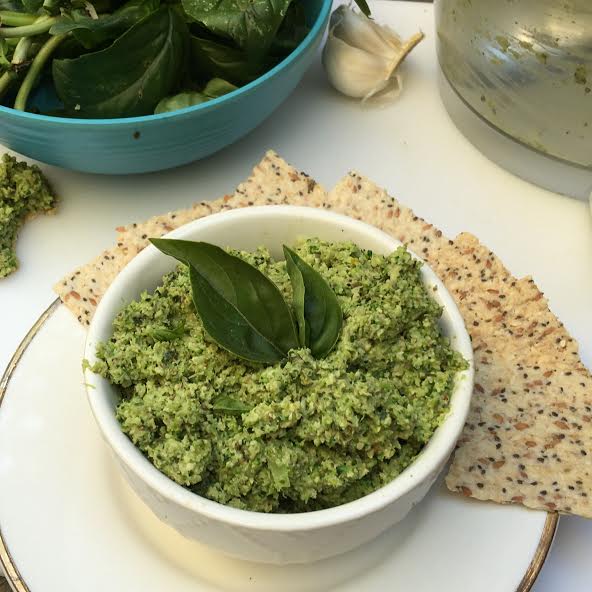 Serve with your favorite pasta, crackers or along with any dish! Enjoy!
Follow Moni to connect on Face Book, Twitter, Pinterest, and Instagram (-to get a look of my everyday eats!)
EAT WELL. STAY FIT. FEEL GREAT.
xx