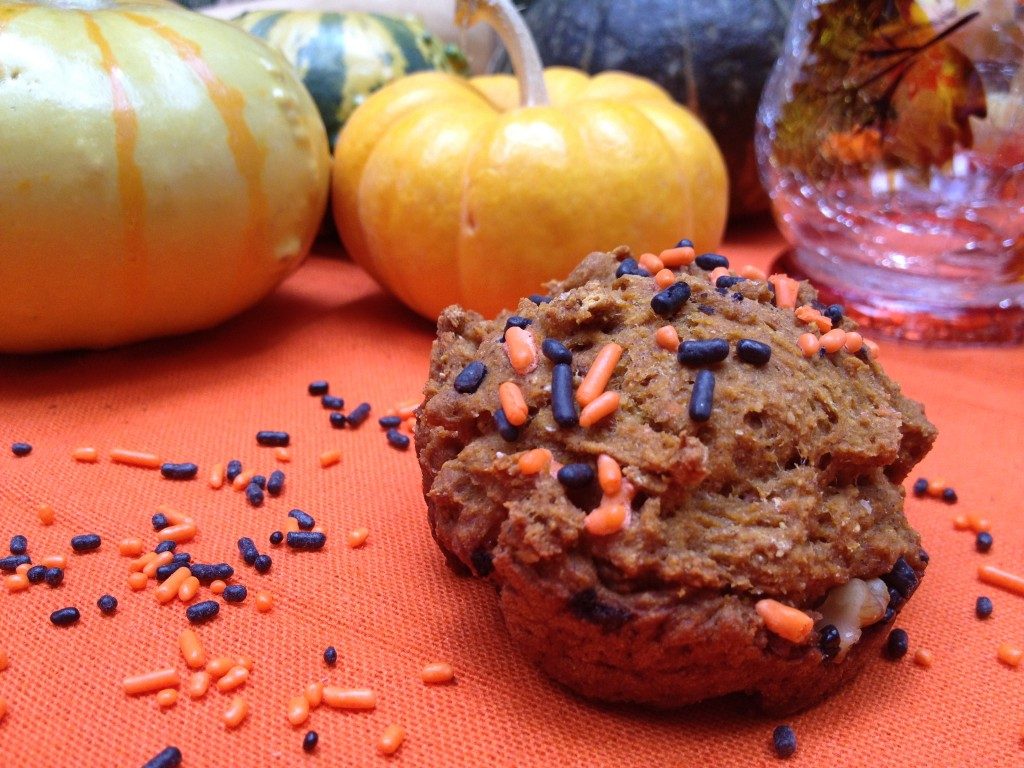 If you know me, than you know by now I go Pumpkin crazy when I can in the Fall Season. What is not to love about Pumpkin!? Packed with a ton of vitamins, so delicious and a great source of fuel especially when added to a great recipe like this.
This is my recipe re-make of your local coffee shop muffin that usually starts at 450 calories, that is loaded with trans fat, high in sugar and with no fiber! So put down that Starbucks muffin and make these. My version is around 220 calories per muffin, not 450! Plus you get your fiber and good fats that come from the walnuts, coconut oil, and pumpkin seeds.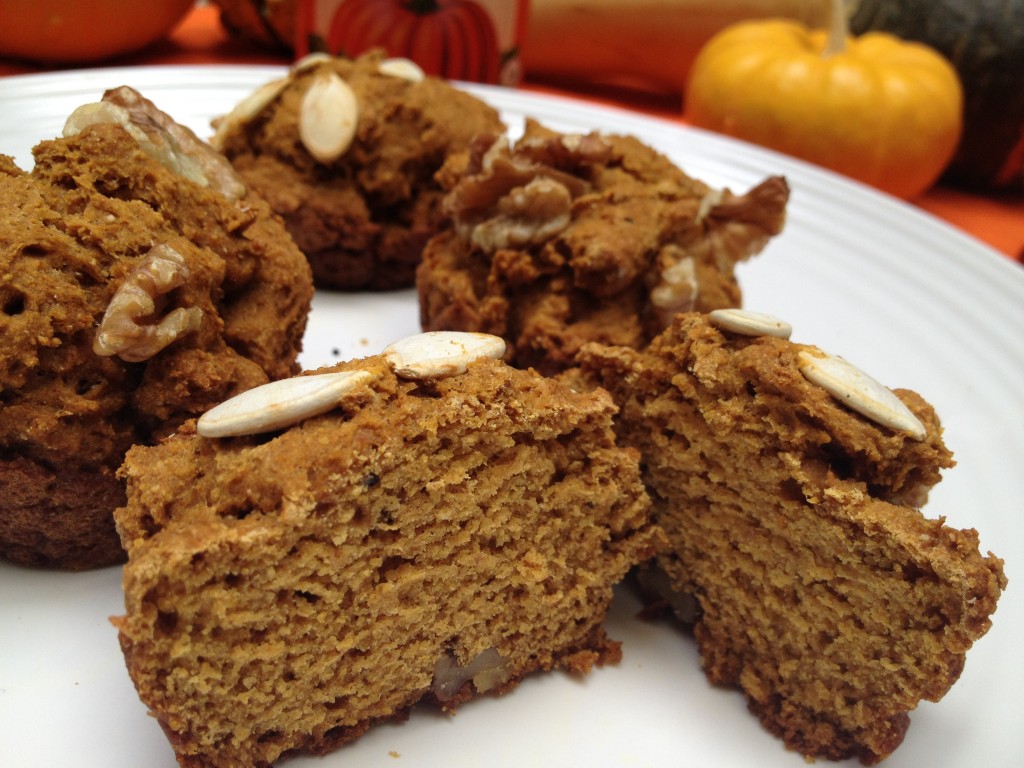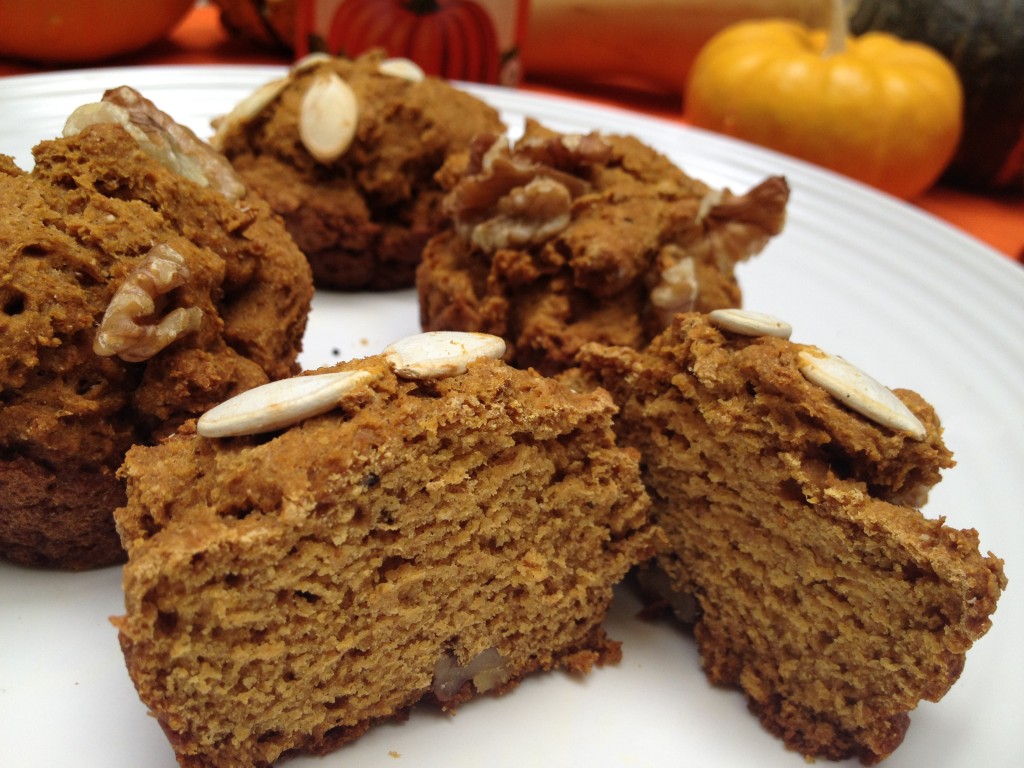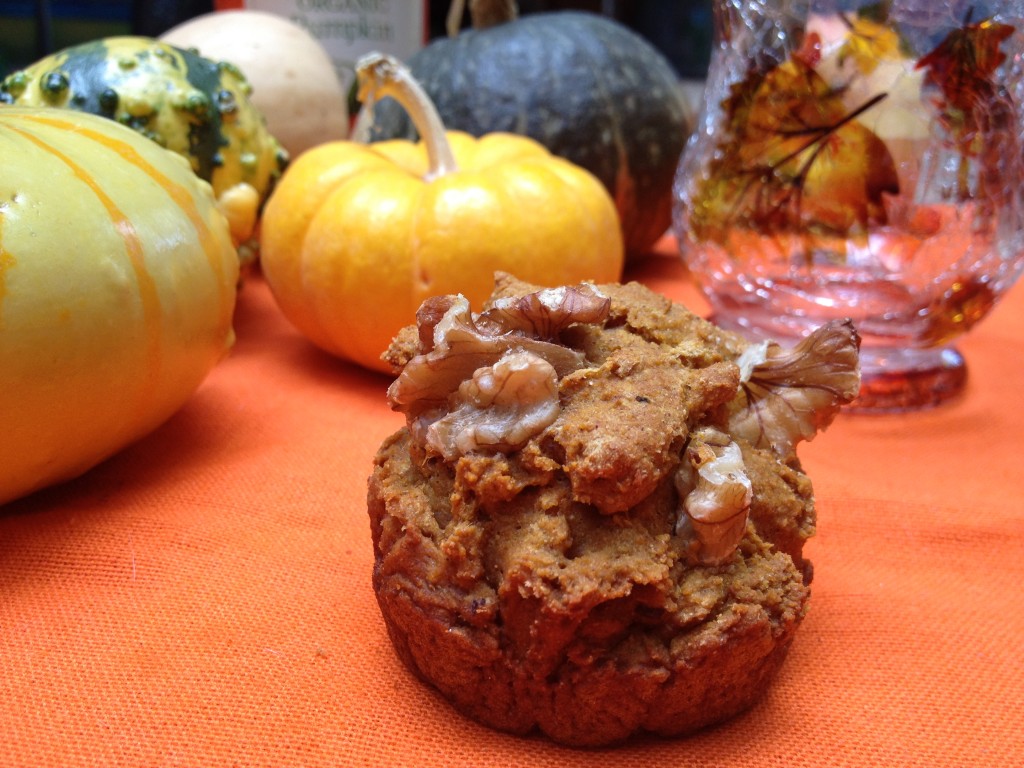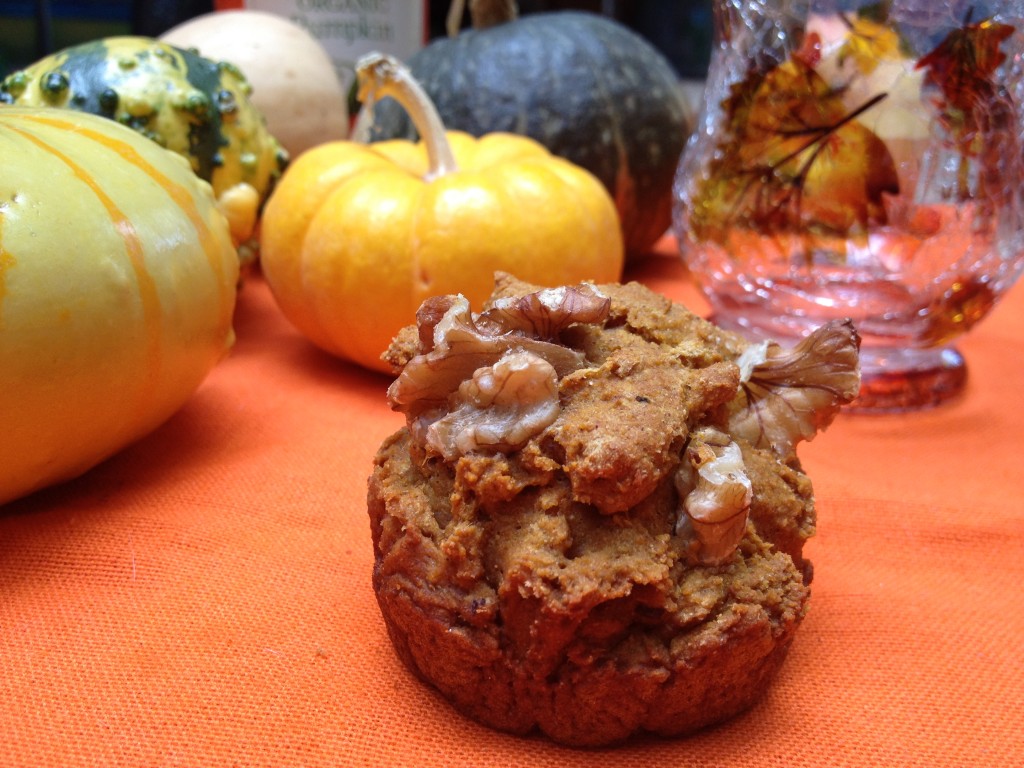 I like to make these when I have some free time and freeze about half of them. This way I can just grab one on my way out to train a client, fuel for training, or if I am out the door to an fitness audition. Plus, we all need to have something for breakfast, so here you go… no excuses!
Low fat, low sugar, no preservative's, and no artificial anything. They are dense-like and great dipped in milk, coffee, or tea. Just make these already…geesh! Plus, turn these in to a Halloween treat for the kids by just adding Halloween Sprinkles-(as seen above!). You can feel good about giving them this for a lil' treat, they will eat them up too.
NOTE: I make a half dozen with walnuts and the other half with walnuts AND pumpkin seeds. You can do whatever you want as this is an open recipe. These can be vegan too if you sub the 2 tbs of butter with 2 tbs additonal coconut oil and use a "flax egg." You can serve warm or they are even great the next day as with anything pumpkin! You can eat these as is-plain-which is so delicious, or you could spread a dab of butter over a warm one, or try a pumpkin or apple butter, or even cream cheese over a hot muffin too. Just some end-less ideas. Enjoy!
Also, try my Pumpkin-Apple Streusel Muffins, my "Two Ingedient" Pumpkin Muffins, and all my Moni Muffin Recipes!