Are you excited for Memorial Day Weekend or what?  You know what they say…"It is the gateway to Summer," or maybe that's just what I always thought.  🙂 Hopefully you have some fun plans, an adventure, maybe a get-together or a BBQ to look forward to this weekend.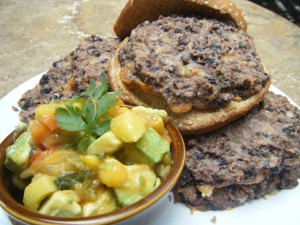 Well, you know I have you covered.  Here are some killer meals to entertain with, or to be the "hostess with the mostess" with. I seriously have so many fantastic recipes right now, I had a hard time narrowing it down!  So below are some HEALTHY, EASY, and very DELICIOUS Meals for you to check out.   
It's always nice to bring a dish to someone else's gathering.
My TIP:  try to bring your own dish, because it's SMART to bring something that you know can be a healthy option, so you're not left stranded with only Mayo-rich dishes, Sour Cream, Doritos, Ranch, Ribs, Wings, Burgers, Hot Dogs, etc. Don't get me wrong, all of that is fine, but to have no healthy options— is not!  So make something that is just as tasty as it is good for you.  That way you have more wiggle room.
Have a great Memorial Weekend y'all!
MEALS:
SOME SIDES:
TREATS:
Also, CHECK OUT ALL MY DRINK RECIPES!
Have fun and don't forget to stay hydrated!
Follow Moni to connect on Face Book, Twitter, Pinterest, and Instagram (-to get a look of my everyday eats!)
EAT WELL. STAY FIT. FEEL GREAT.
xx Moni