When it comes to roasting vegetables, I have to say that "radishes" are not my usual go-to. However, I had a bunch of fresh radishes from a recent farmers market trip and just could not wait to get in the kitchen and see what I could do with them.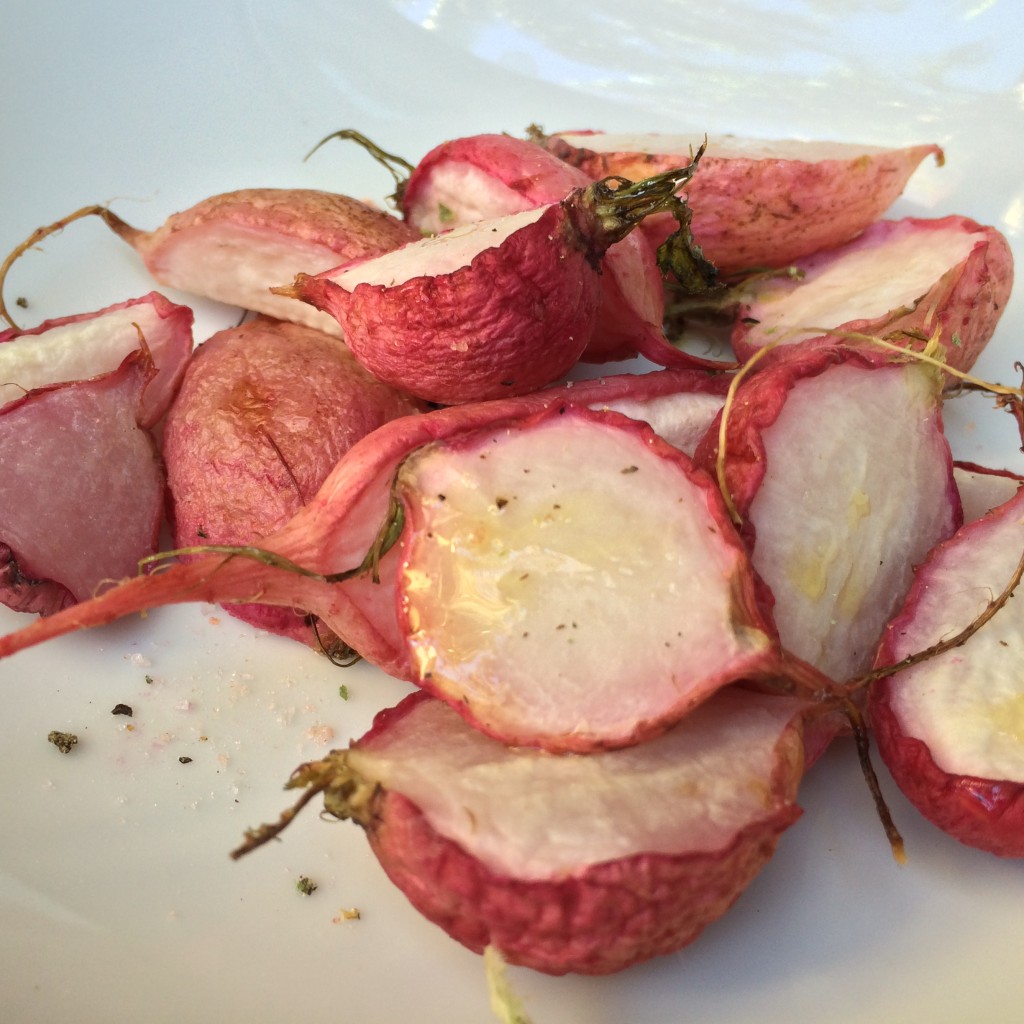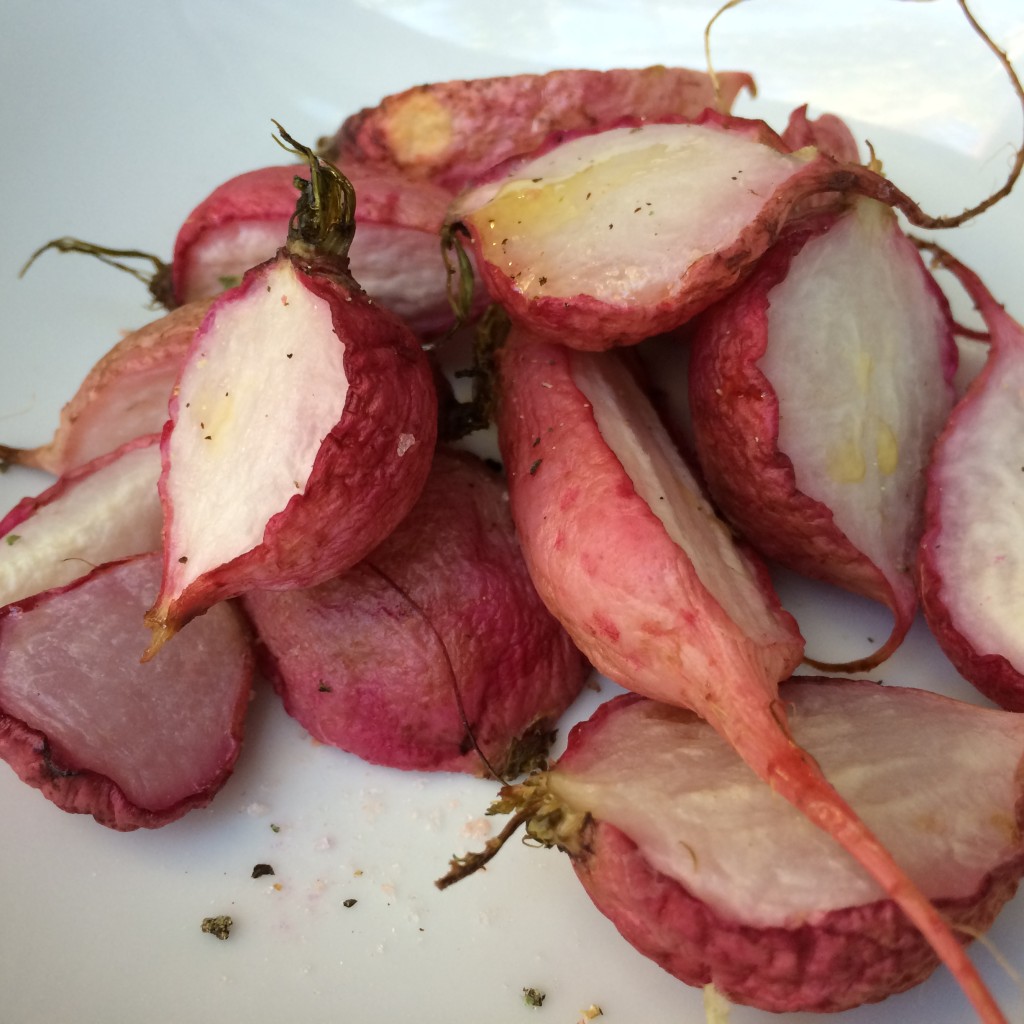 They are not only super healthy and great for you but they sure can add vibrance to any dish and talk about a "crunch" factor! Is it me or are radishes so seriously cute too, right?
My recipe is super easy and very unique. Did I mention soooo tasty too! A great side dish or topping to any salad. I also like to add a lil' drizzle of olive over to serve. 
Enjoy! Try all My Healthy Recipes.
Follow Moni to connect on Face Book, Twitter, Pinterest, and Instagram (-to get a look of my everyday eats!)
EAT WELL. STAY FIT. FEEL GREAT.
Moni xx
Healthy Roasted Radishes
Author:
Prep time:
Cook time:
Total time:
A unique and very delicious way to enjoy roasted radishes. Could not be any easier. A very Healthy Recipe with a touch of sweet!
Ingredients
1 -1 1/2 pounds organic radishes, about 1 bunch
1-2 tbs coconut oil, or olive oil
1 tbs fresh lemon juice
1 -1 1/2 tbs raw honey
Himalayan salt and freshly ground pepper to taste
a drizzle of olive oil to serve, optional
Instructions
Preheat oven to 425°F.
Wash radishes – optional to cut off greens. Next halve or quarter radishes so they are roughly the same size.
Toss with the rest of the ingredients and spread in a single layer on a rimmed baking sheet.
Bake for 18-20 minutes, stirring once or twice during cooking.
Serve immediately.
Notes
Can use any oil you like but I like coconut oil. Olive oil would also be great. [br]I like the hit of raw honey but you can skip if you prefer.[br]I like to leave some of the green stem in as it makes them so rustic and pretty but you can cut them off.