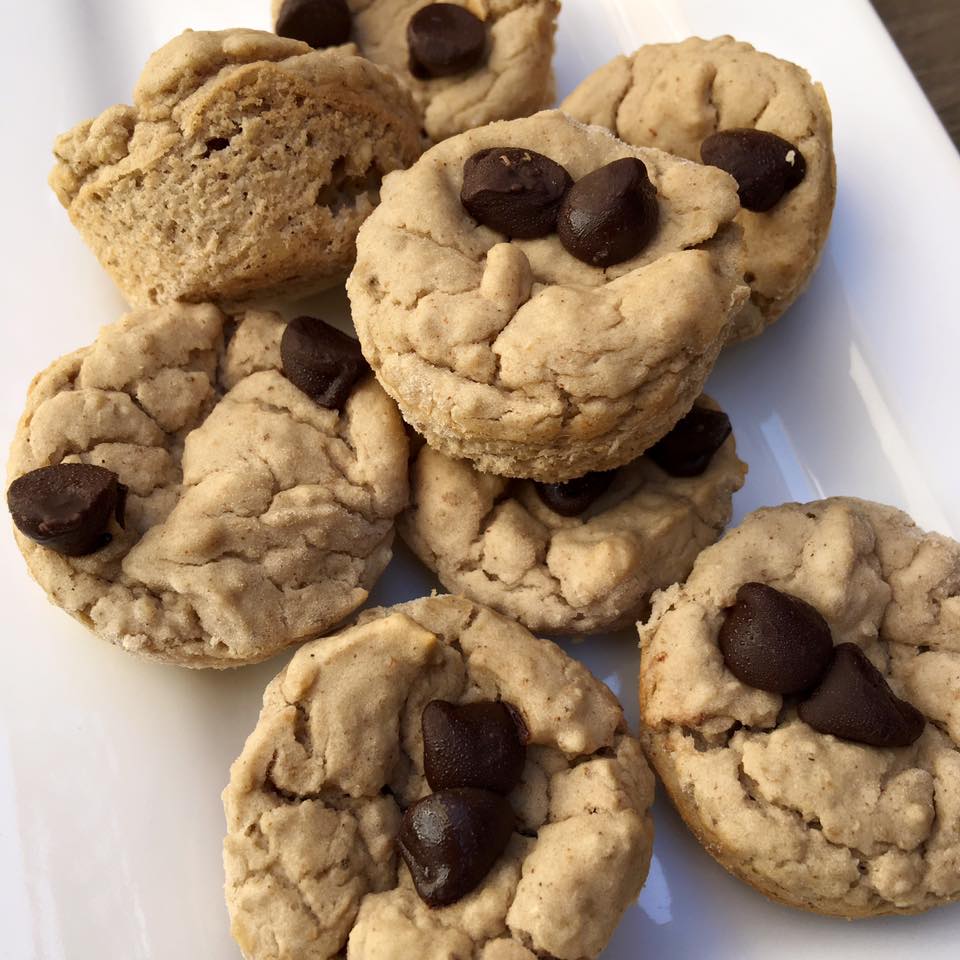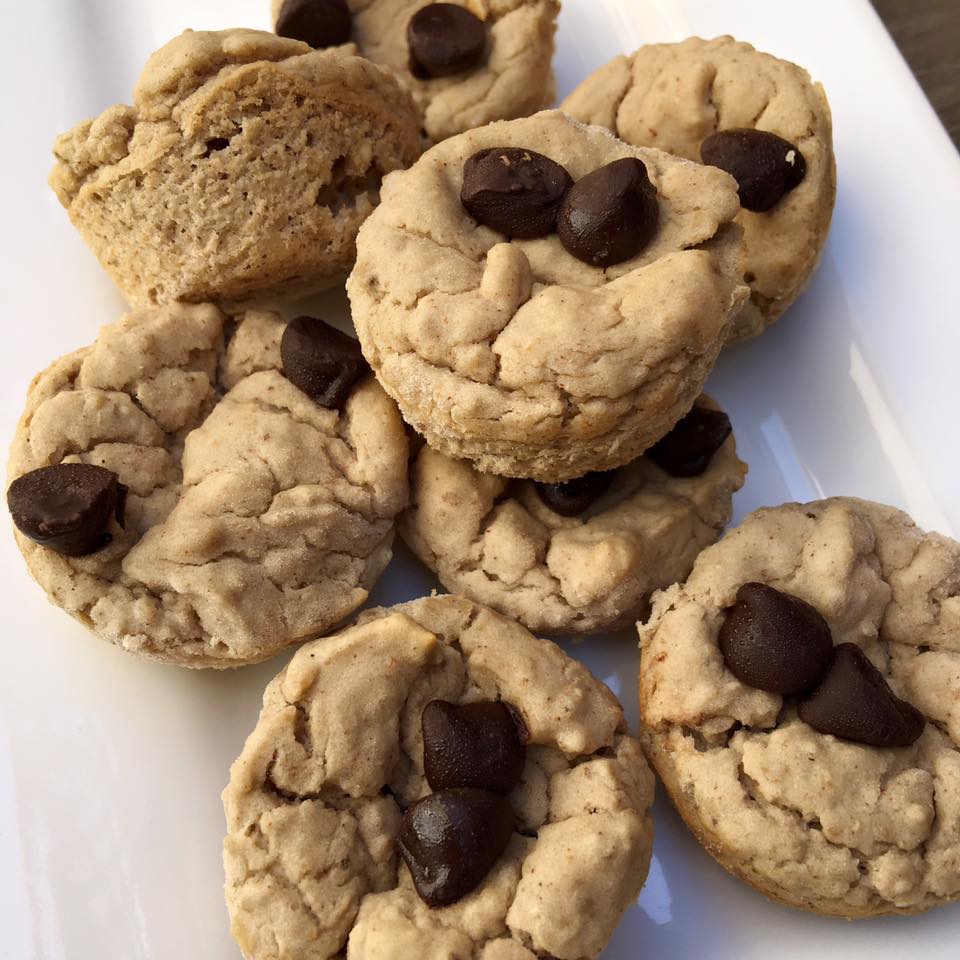 Calling all muffins lovers! You are going to love these healthy, bite size and dense like muffins. Packed with banana, peanut butter and oats. These are Delicious! Also gluten free, grain free, oil free, dairy free, vegan, and low in sugar.
Great the next day and almost like a "fudgy texture."
Gluten Free, All Natural and Low in Sugar!
I like to make a batch and eat them all week long. Add in any toppings you want. We keep them in the freezer.
Try all my Bean Brownie Treats!
Follow Moni to connect on Face Book, Twitter, Pinterest, and Instagram (-to get a look of my everyday eats!)
EAT WELL. STAY FIT. FEEL GREAT.
Moni
xx
Healthy Banana Peanut Butter Muffins
Recipe Type
:
Dessert Breakfast
Author:
Prep time:
Cook time:
Total time:
Delicious Healthy Muffins! Gluten free, grain free, oil free, dairy free, vegan, and low in sugar.
Ingredients
1/2 cup gf oats
3/4 tsp baking powder
1/4 tsp salt
1/8 tsp baking soda
1 medium mashed ripe banana, about 1/2 cup
1 can white or can use garbanzo beans
1/4 cup peanut butter, or use almond butter
3 tbs coconut sugar or can use pure maple syrup or honey
1.5 tsp pure vanilla extract
Pinch of cinnamon and salt
optional toppings- mini chocolate chips, walnuts, shredded coconut, etc.
Instructions
Preheat the oven to 350 F and line 8-9 muffin cups. Rinse beans very well and blend all ingredients until smooth in a blender. Next put in muffin holders, add other toppings now if using and bake slightly under about 17-20 mins. Enjoy!