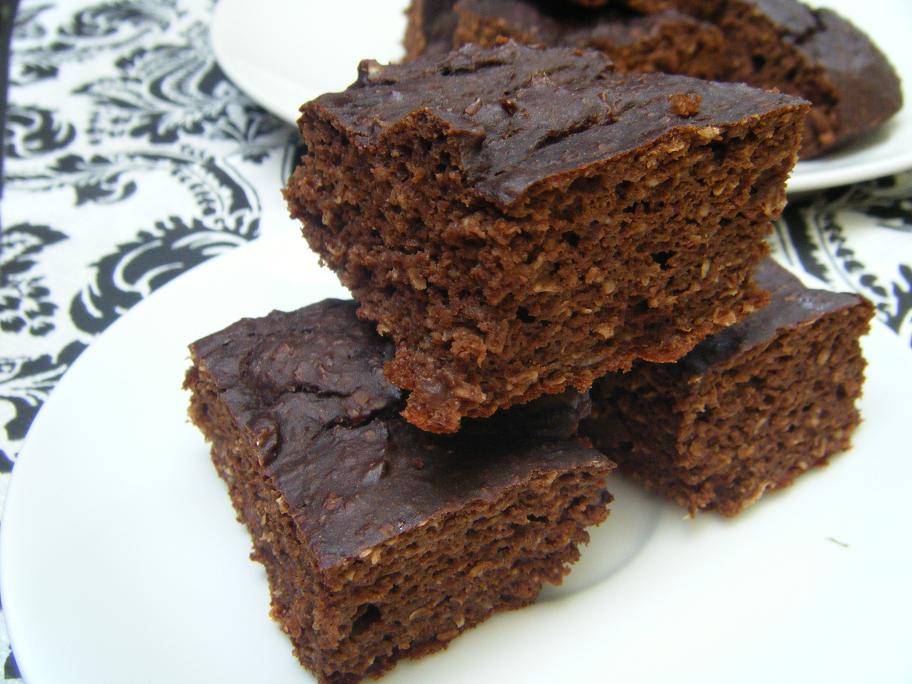 I make these all the time! I absolutely love them,  I mean how could one not?  These are SO not what you may think.
These are a very healthy alternative to what a chocolate cake would taste like.  The difference? Well, mine are loaded with protein from Greek yogurt, egg whites and Vega protein powder.
They contain fiber from the pumpkin and oat bran – (if using, see note). The best part is…they really taste amazing! Works for me, how about you?
You will also love my Protein Pumpkin Bars along with all my other "Lightened-Up Treats".  Enjoy!