"SUPERFOOD" OATMEAL EXPRESS. Talk about a flavor explosion! This is SO good and so easy too.
This recipe is a way to eat oatmeal when you just want to add in more flavor without any awful ingredients. Food should be fun and not always so boring. It is a great recipe especially when you just can't take any more of that dry, plain oatmeal. It is full of some amazing (and tasty!) SUPERFOODS too like; chia seeds, roasted coconut chips, cocoa nibs, & cherries – which by the way, are now "IN-SEASON."
Life is like a bowl full of Rainier Cherries fresh from the market… do you agree?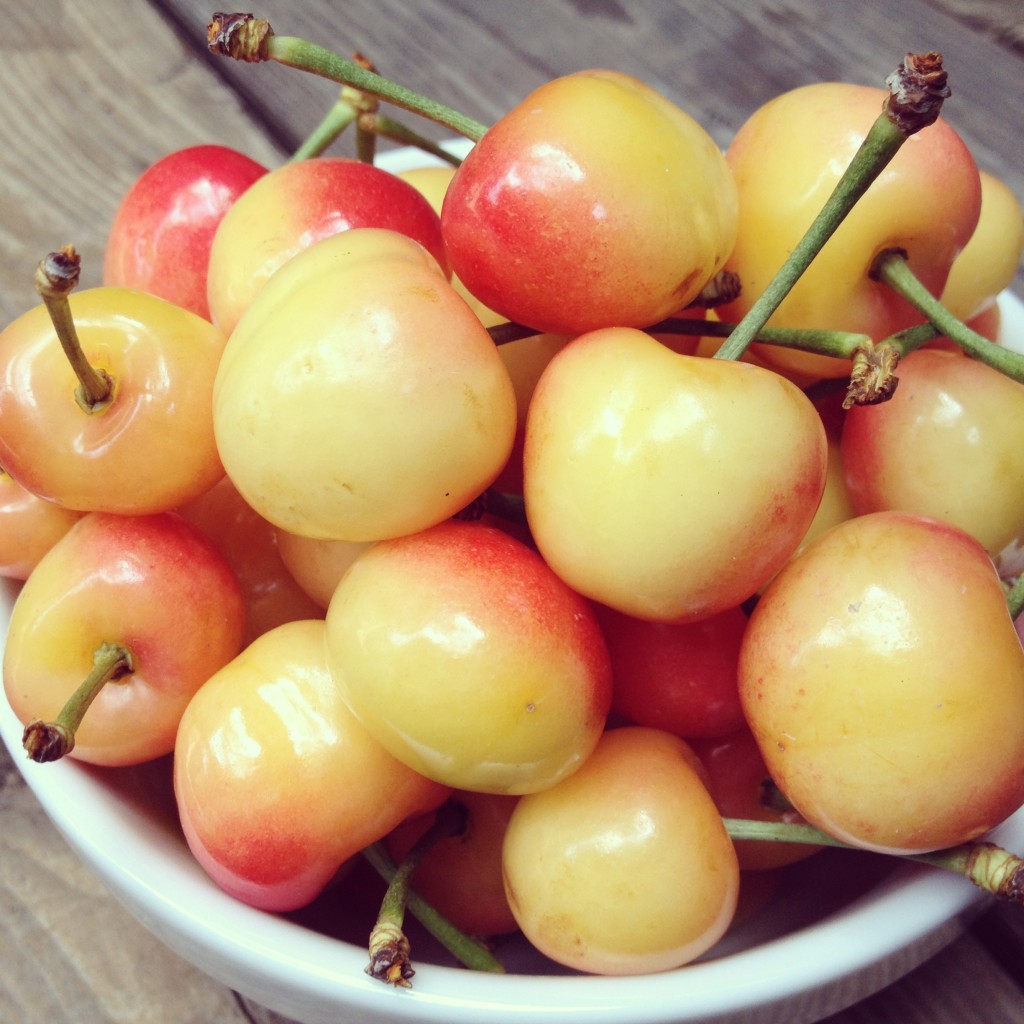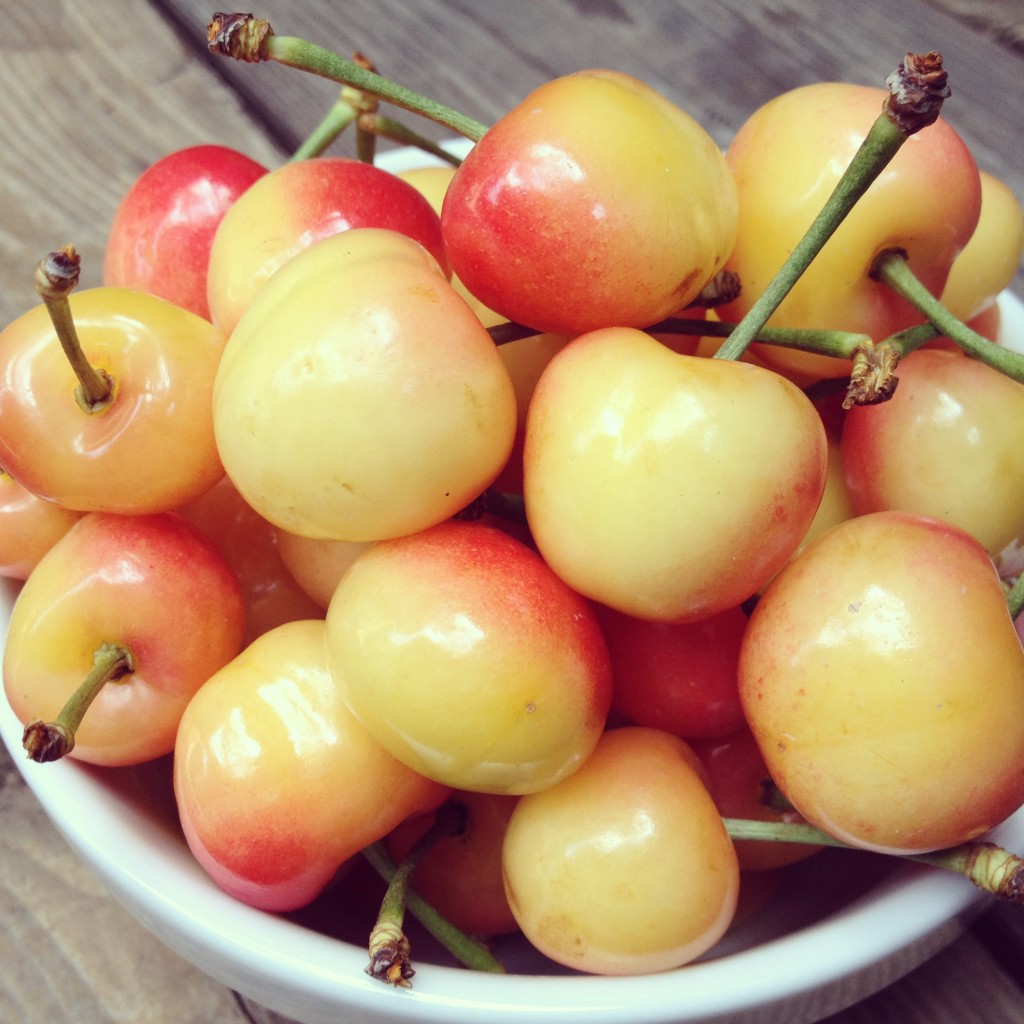 This specific combo snack I have been loving lately for my busy and jam-packed days. It keeps my energy up, makes me happy, and gives me nutrients with that super food love – all in one! Talk about a FLAVOR EXPLOSION. It also keeps me away from reaching for giant chocolate chips cookies… say around 3 o' clock!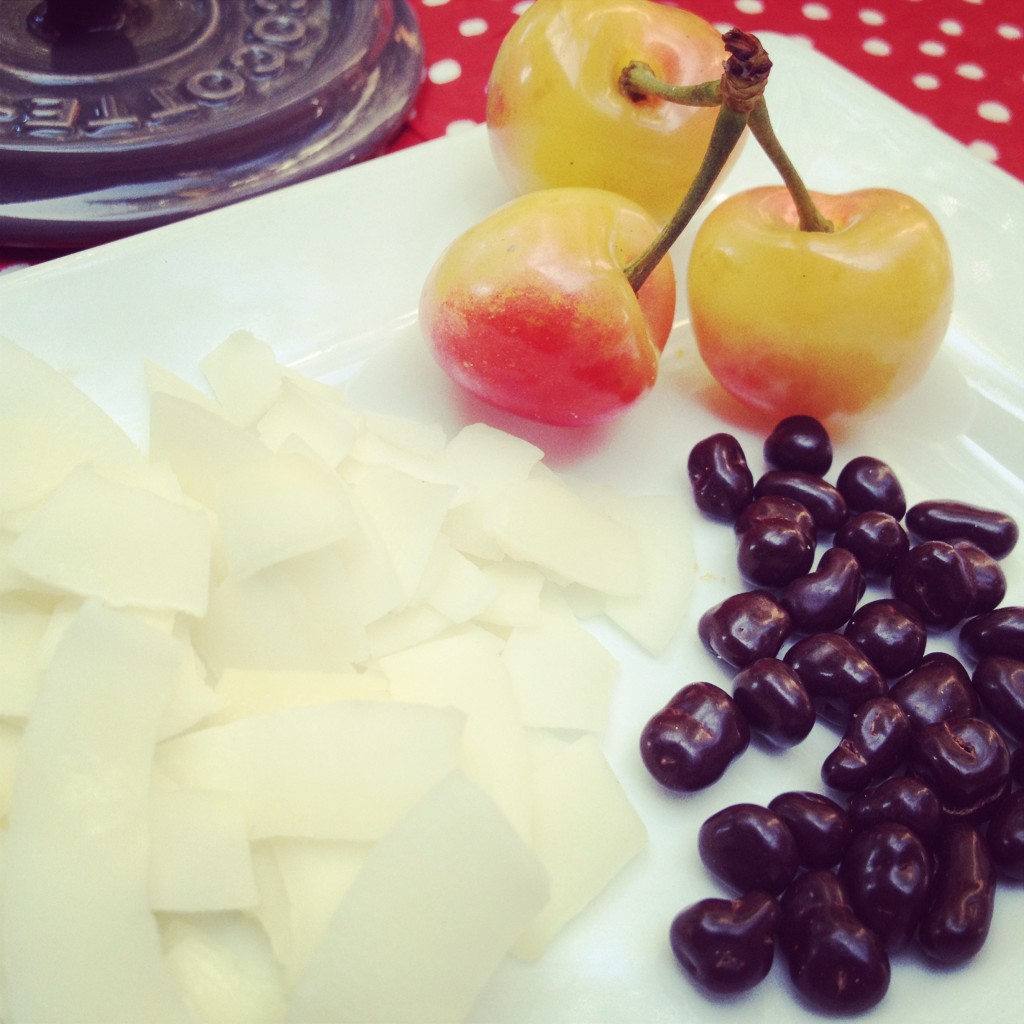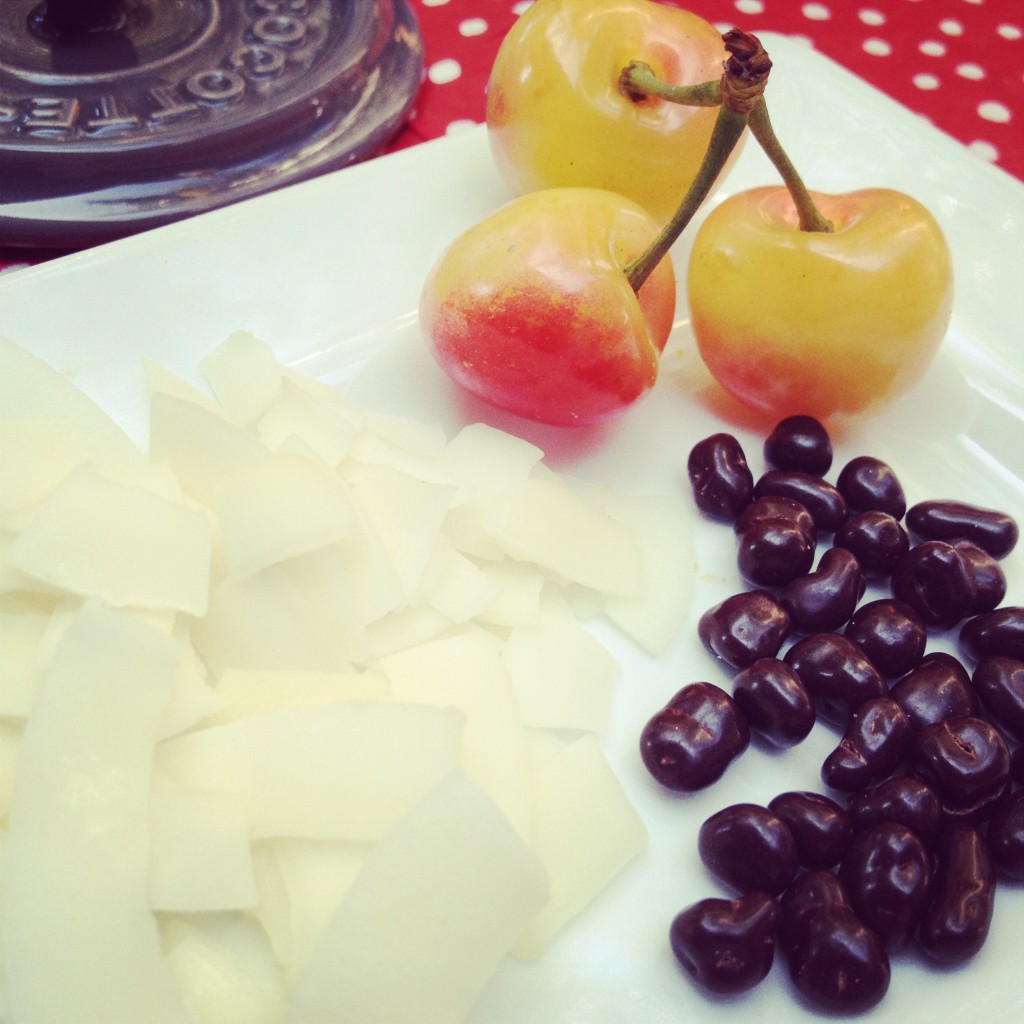 The flavors ALL together are… Tropical Terrific!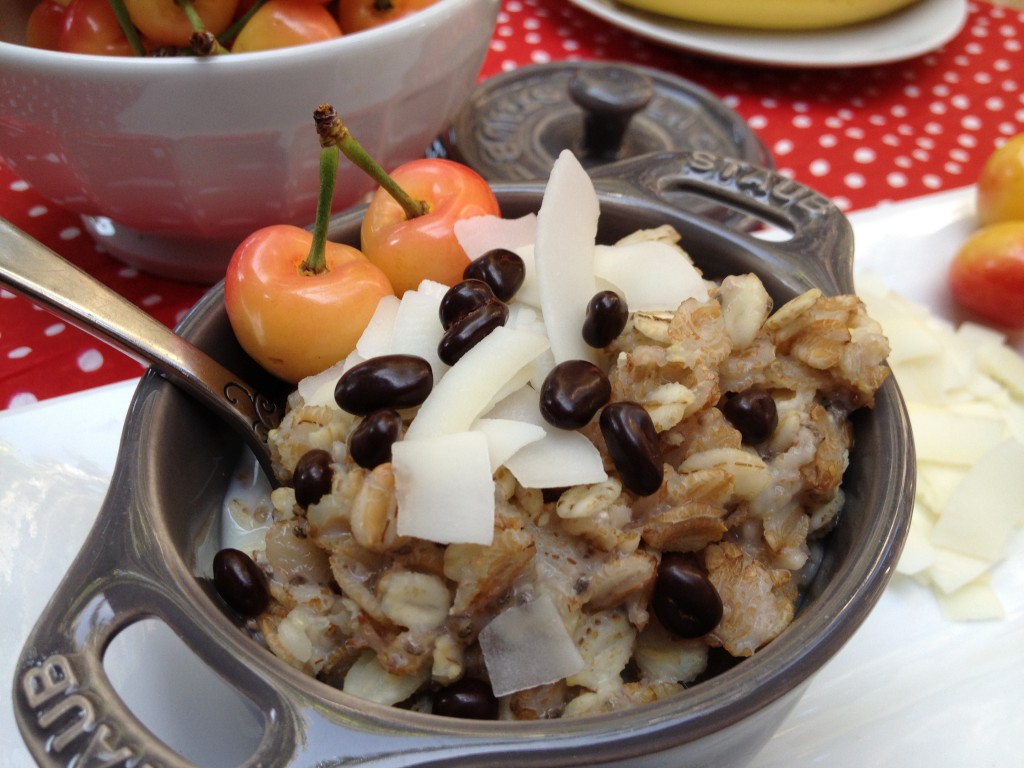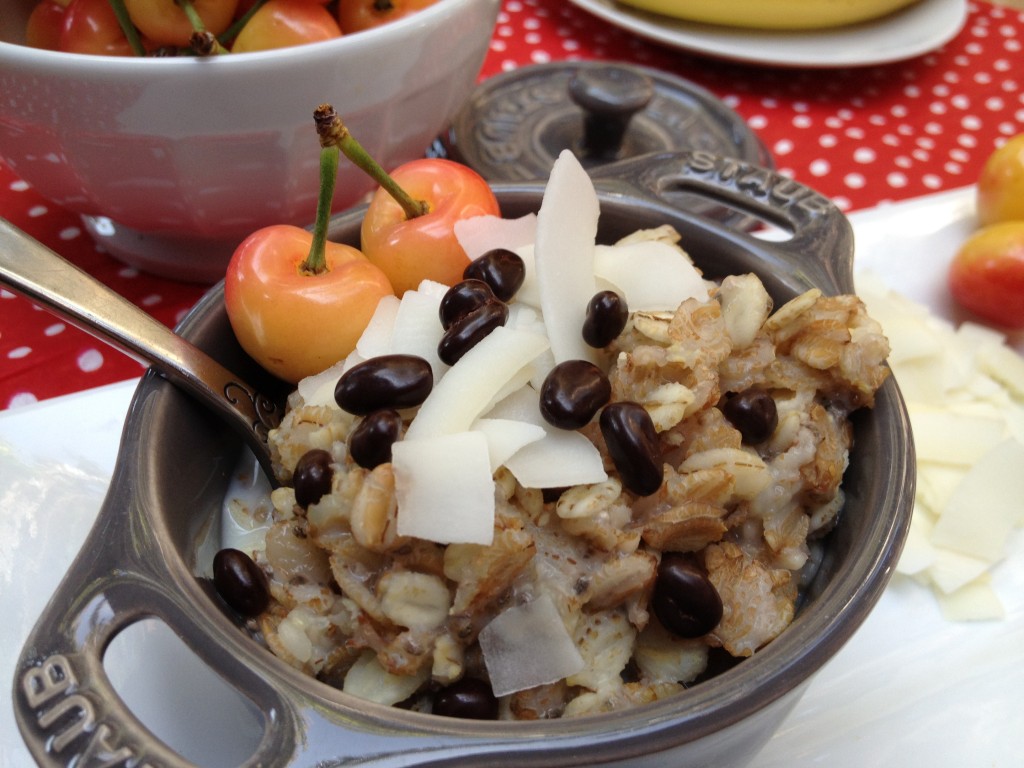 As you know I love my Oats. Here are all my
Oatmeal Recipes
(so many!) but if you want a Moni Recipe similar to this then check out these:
Creamy Banana Coconut Oats and Healthy Apple Cinnamon Crunch Oatmeal.
Check out all my Breakfast Recipes too. Enjoy!