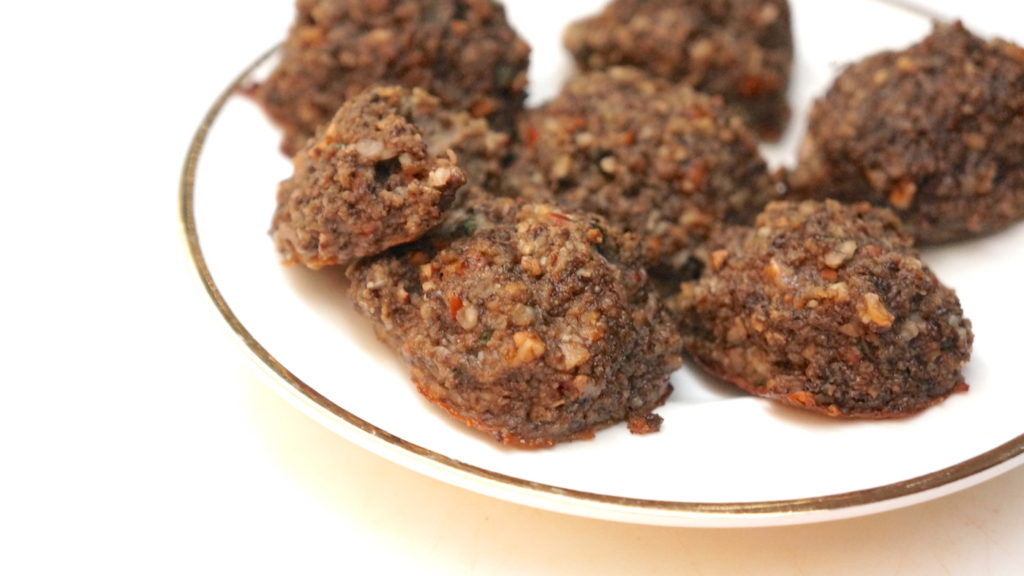 BAKED NOT FRIED!
What's not to love about a delicious meatball? When a client brought these to us for Thanksgiving, after taking one bite I just knew that I had to get the recipe! Each bite was heaven and we kept saying "wow, what is in that!?" We ate them as appetizers with a special gravy that he made that also had some mushrooms in it. Was a really fun dish and definitely wanted to share it with you!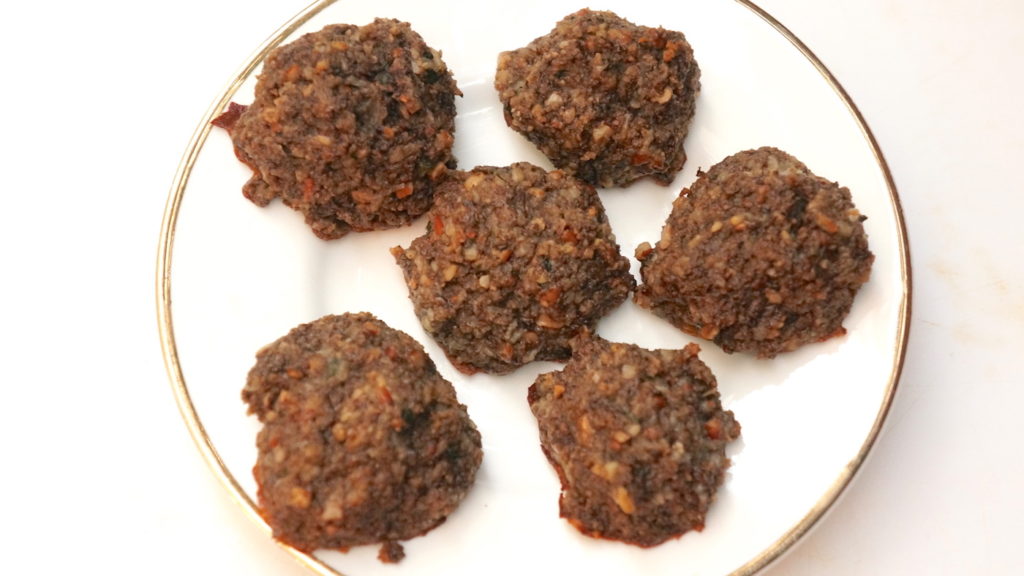 Did you know that mushrooms are low in calories, fat-free, cholesterol-free, gluten-free, and very low in sodium, yet they provide nutrients such as selenium, potassium, riboflavin, niacin, vitamin D and more? Pretty awesome I know.
We visit our "mushroom guy" at the farmers market every week for the best of the best! Such a great variety of lion's mane, pepino, shiitake and oyster. I honestly was not a mushroom lover until I meet him!
Expect a unique flavor that the pecans add and not too "mushroomy." 

Honestly, these are just as good as a "normal" meatball but these are much healthier.
NOTES:
If your texture is "sticky" you can try adding more oats.
Serve over your favorite pasta or noodles with your favorite marinara sauce! Also great just as an appetizer.
Crushed red pepper flakes are optional but I say YES for sure if you like some kick.
If you make big meatballs you'll get around 15 and for small meatballs around 30.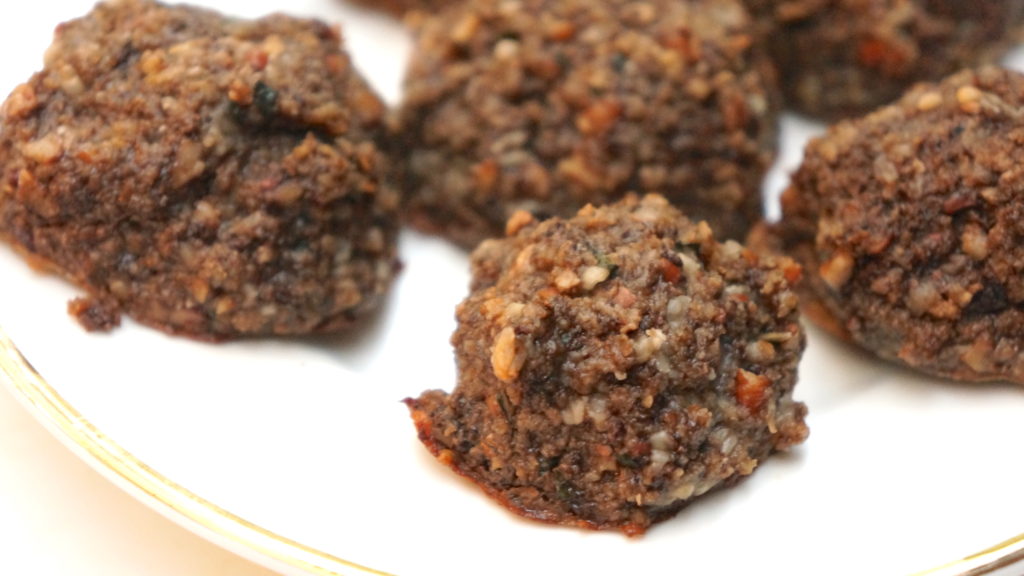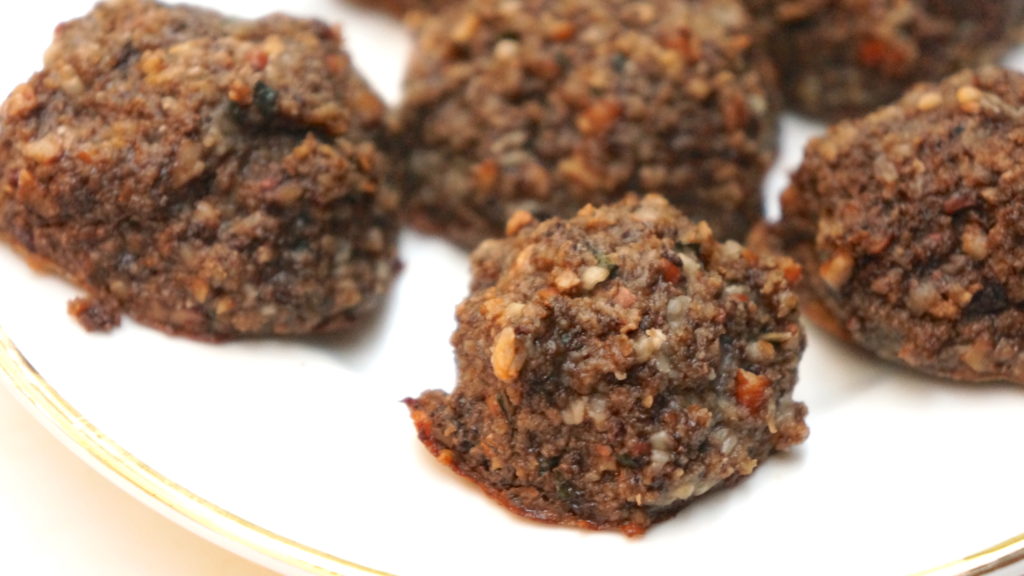 Enjoy!
Follow Moni to connect on Face Book, Twitter, Pinterest, and Instagram (-to get a look of my everyday eats!)
Baked Mushroom Pecan Meatballs
Ingredients:
* 3 cups of portobello or button mushrooms
* ¾ cup of pecans
* 3 tbs of gluten free rolled oats
* 1-2 garlic cloves, minced
* 1 small shallot, minced
* 2 tbs tahini
* 2 tsp tamari or low-sodium soy sauce
* 1 tsp ground cumin
* 1 tsp dried oregano
* a few grinds of Himalayan sea salt
* 1 tsp chilli flakes (optional)
* Extra Virgin Olive Oil (for drizzling over)
Directions:
1. Preheat oven to 350 degree F. Place the pecans and oats into a food processor and process until the pecans are chopped.
2. Add garlic, shallot, mushrooms, tahini, tamari, cumin, oregano, sea salt and chilli flakes. Process until well combined and nearly smooth.
3. Roll the mixture into small balls and place on a lined baking tray coated with cooking spray. Now drizzle "lightly" with some olive oil.
4. Place in the oven and bake for approximately 20 mins or when they firm up to the touch. Enjoy!