Oh Wow. These are just incredibly amazing – that is all I can say. All you need is one or two. Did I mention they are VEGAN? I know, right. Although I myself am not vegan, this is the recipe you make for someone to prove how "vegan" can be out-of-this-world scrumptious. The fact that you can eat these babies raw too – is even more the reason to make them RIGHT NOW.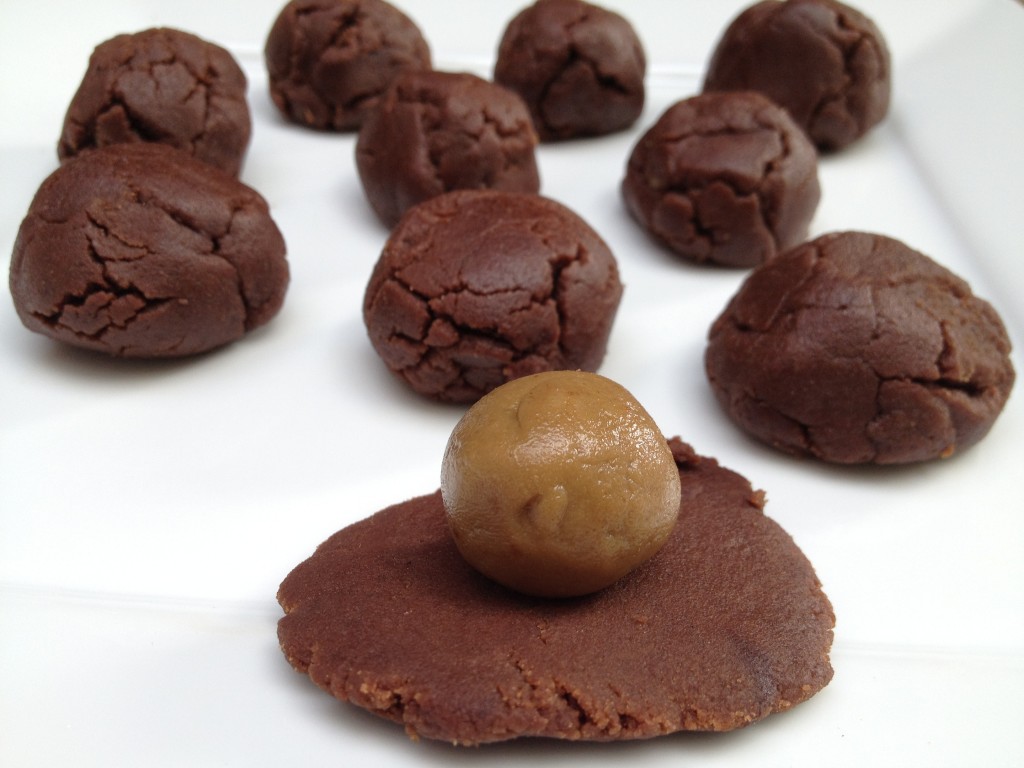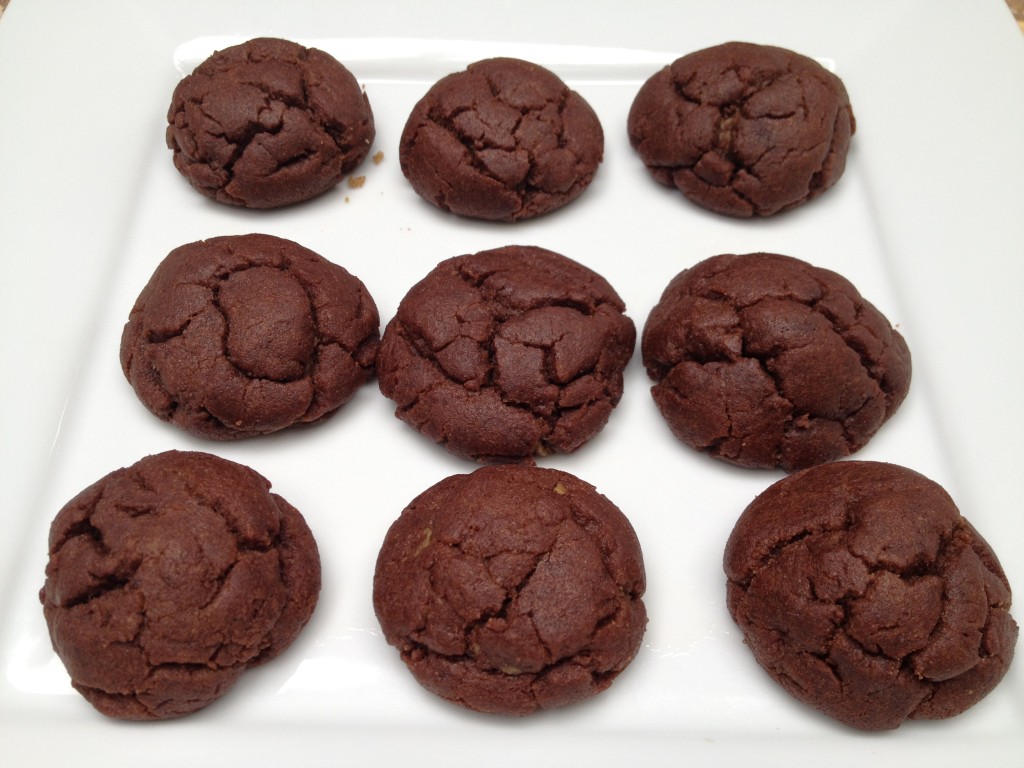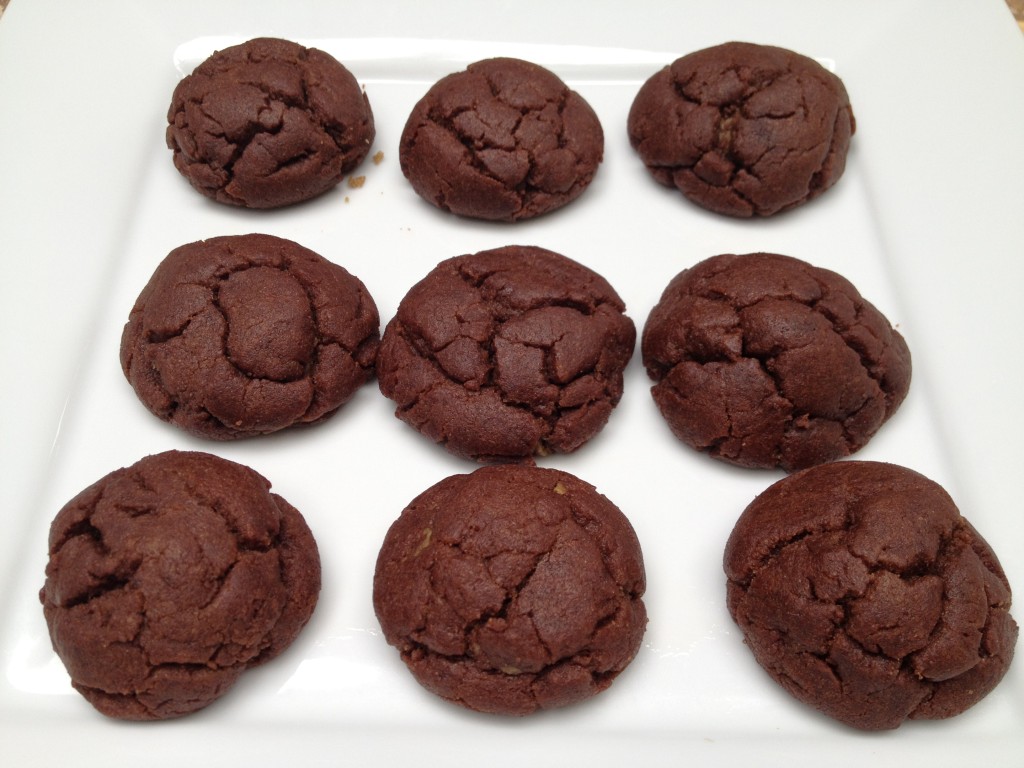 This recipe is adapted from Isa & Terry – "Peanut Butter Chocolate Pillows." I have been wanting to try this recipe forever and I finally have done it. Best decision ever. I changed it a bit and they could not be any easier or delicious. Do not be intimated by all the instructions. You can do this. Trust me and so worth it too.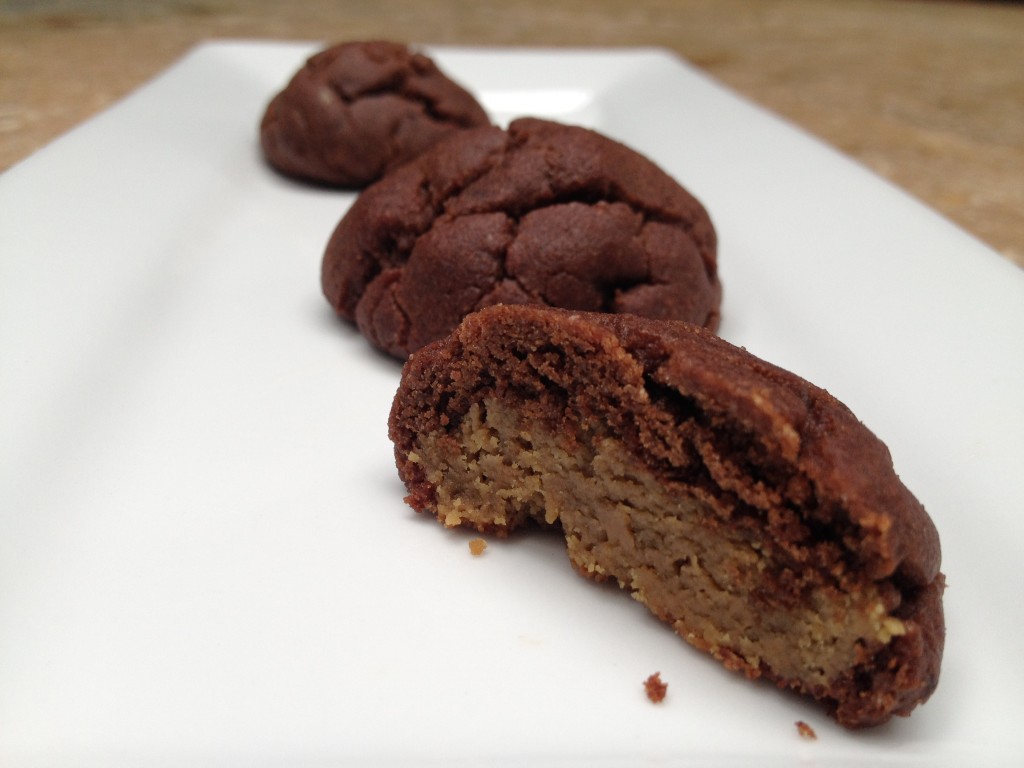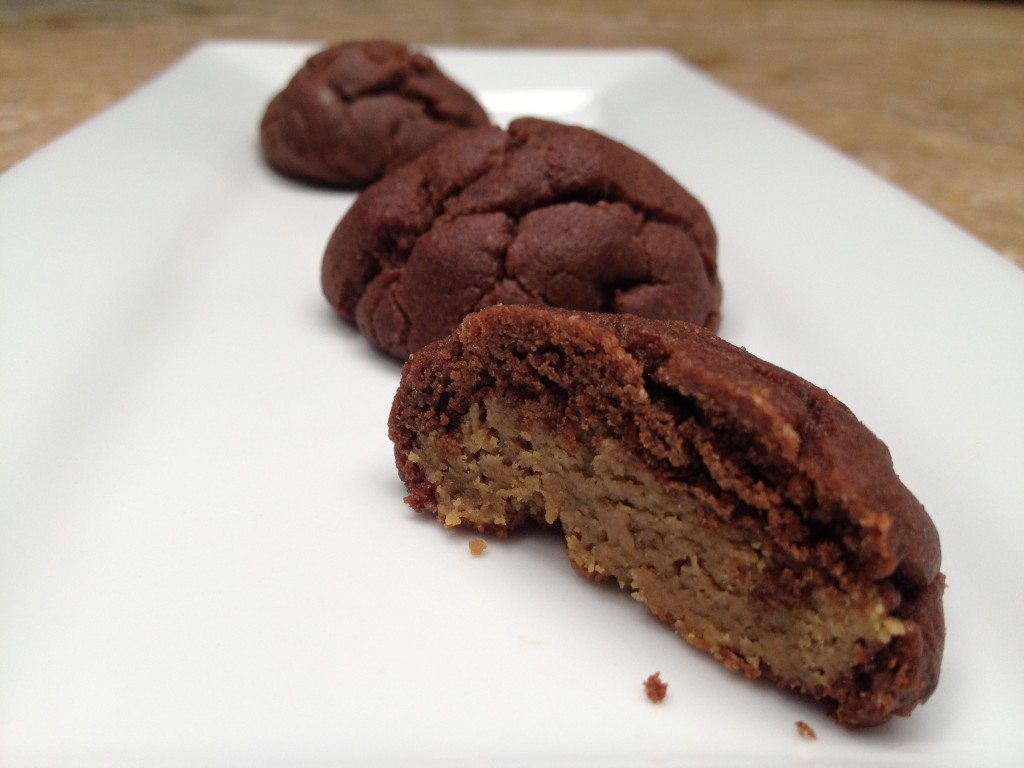 This is a recipe with personality, that is bold, definitely sweet, confident, rich in life, very comforting, loving, and is just beautiful all around. Maybe it will inspire too. Allow me to explain where I am going with all of this. This recipe is dedicated to my dog "Emma Lou."
I have a story to share. This recipe is for those special occasions or moments. When you want to celebrate someone or something. Holiday's, Birthday's, Celebration's and/or a Dedication. Personally I have gone through one of the hardest moments of my life.
We lost our sweet English Bulldog – Emma Lou. It was hard and still is very much so –  along with a big mix of emotions daily, but in the end – it is all a positive on SO many levels. This is a celebration of her and life.
You will always find me in my kitchen baking (my place in the world) when I need time for me, to create, live my passion, to relax, or in this case to just start to heal. (I know I can't be alone on this).  I was inspired by this recipe because it reminds me of my Lil' Emma. It is packed with personality! It is a "go big or go home" kind of cookie and that is just like her. She inspired me, taught me, and showed me so much. So hopefully this recipe does the same to you as I really feel she would have loved this special cookie.
The main reason I made these as well is because our family, friends, and neighbors have been extremely kind to us during the hard time. So you know me…I had to bake everyone something to show and send my love. We received card after card and all our amazing neighbors pitched in to get us a stone with Emma's name on it. So it was only natural that I made a wonderful treat for loved ones. Enter this recipe.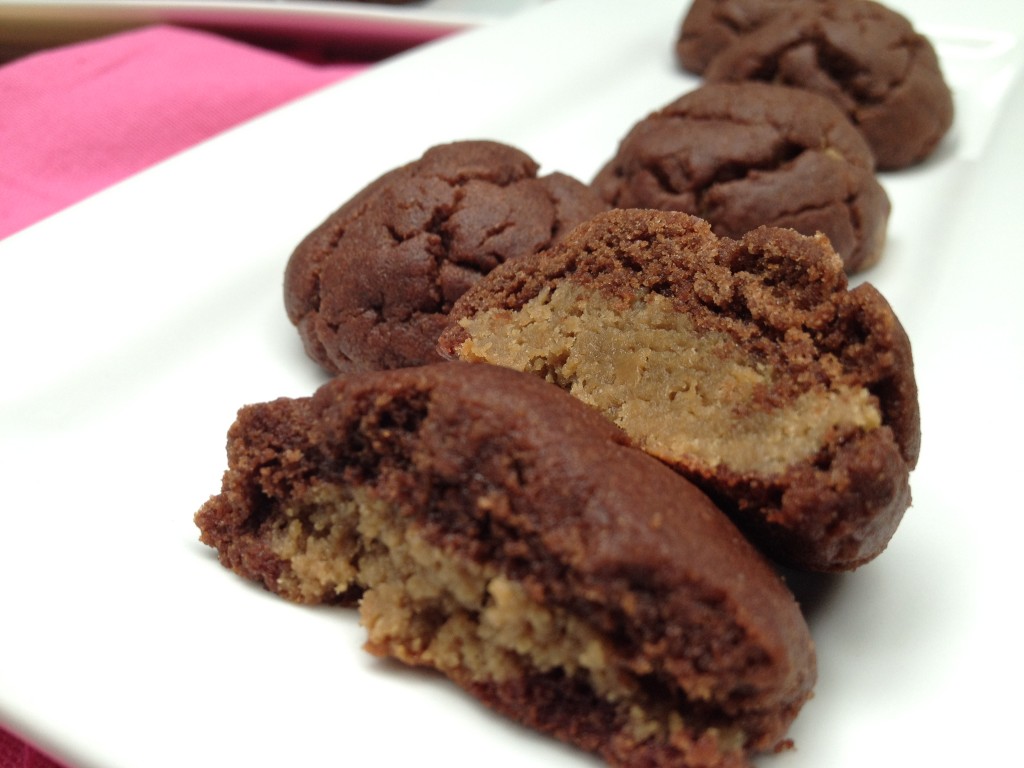 So I just thought I would share the story why I baked these and my inspiration behind them. This is a celebration of Emma and how she lived life to the fullest! That is what food should be too (in this case – a yummy recipe) – a celebration of life. So let's get on with this recipe shall we.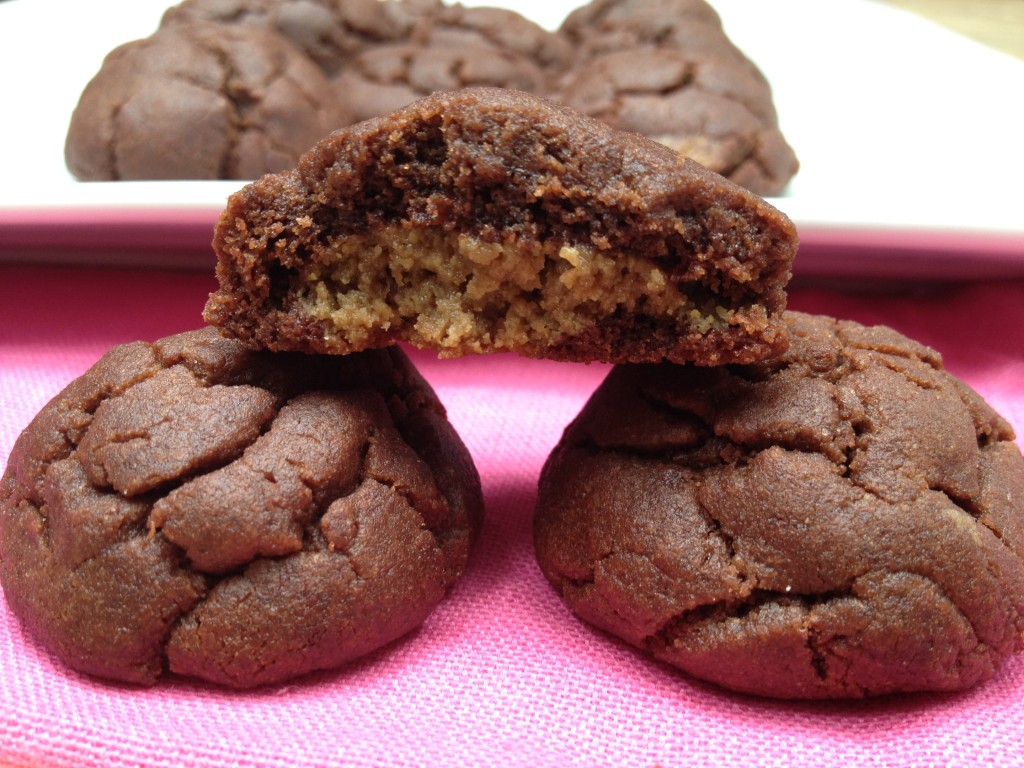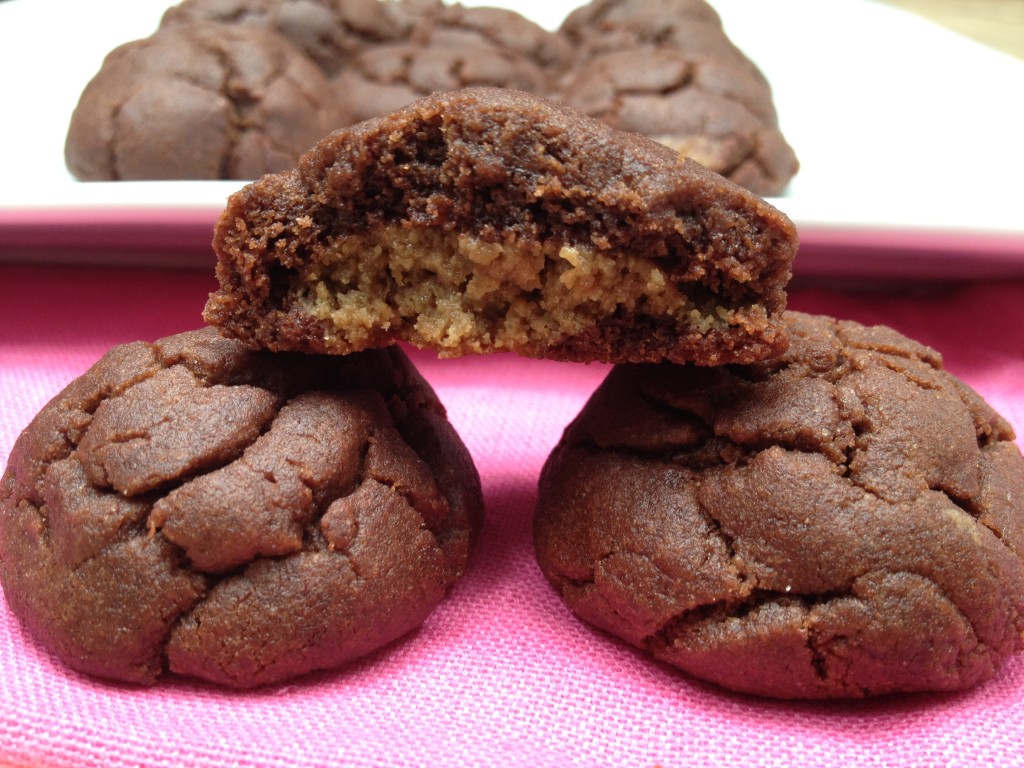 The original recipe uses peanut butter and a few other ingredients but I absolutely love how I made it and am 100% addicted. You will be too. Emma and I you see, both shared many moments indulging in sunflower seed butter. She loved it as much as me. I still think of her every single day and moment I open the jar.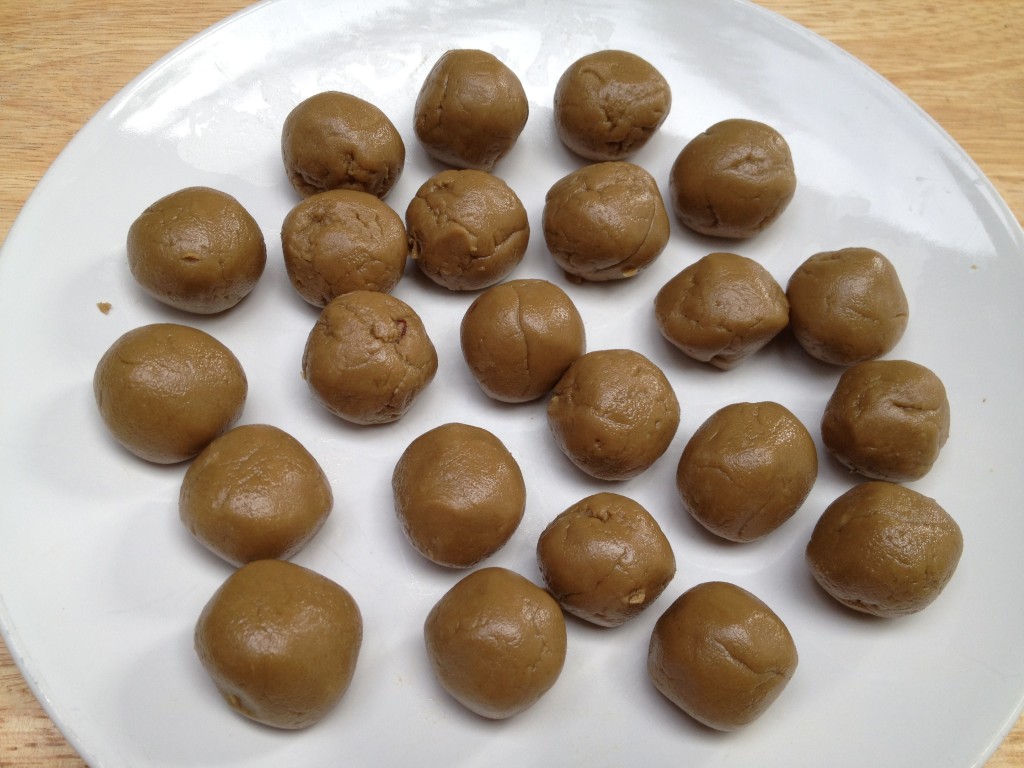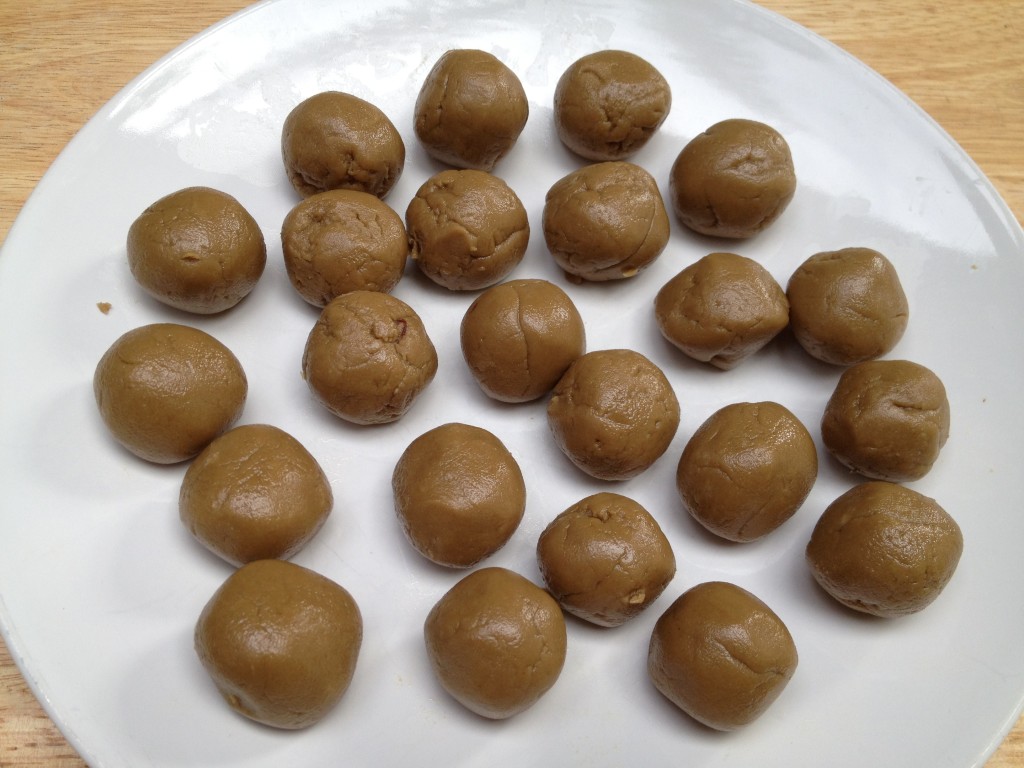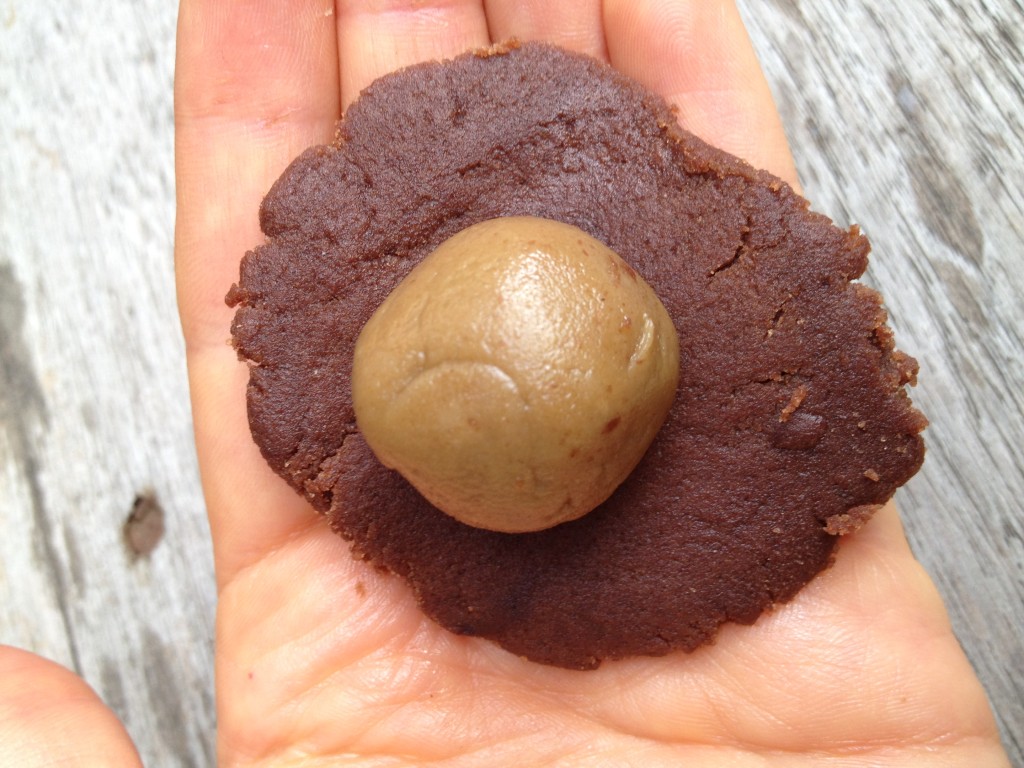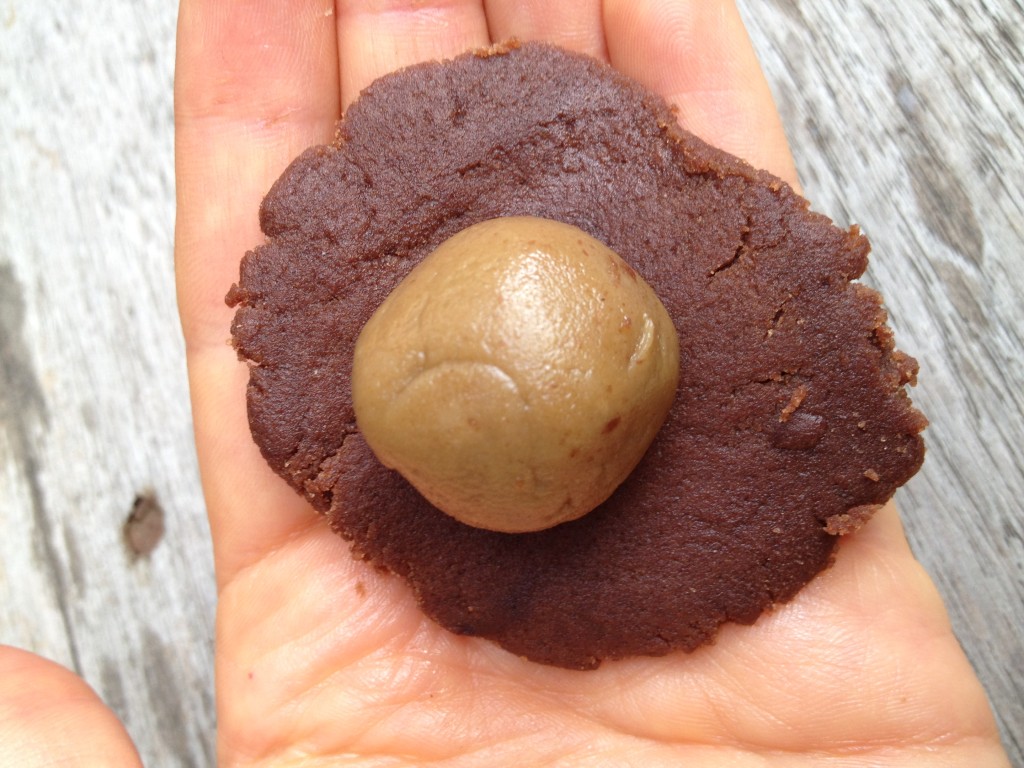 Easy to make and hard to resist. You have been warned.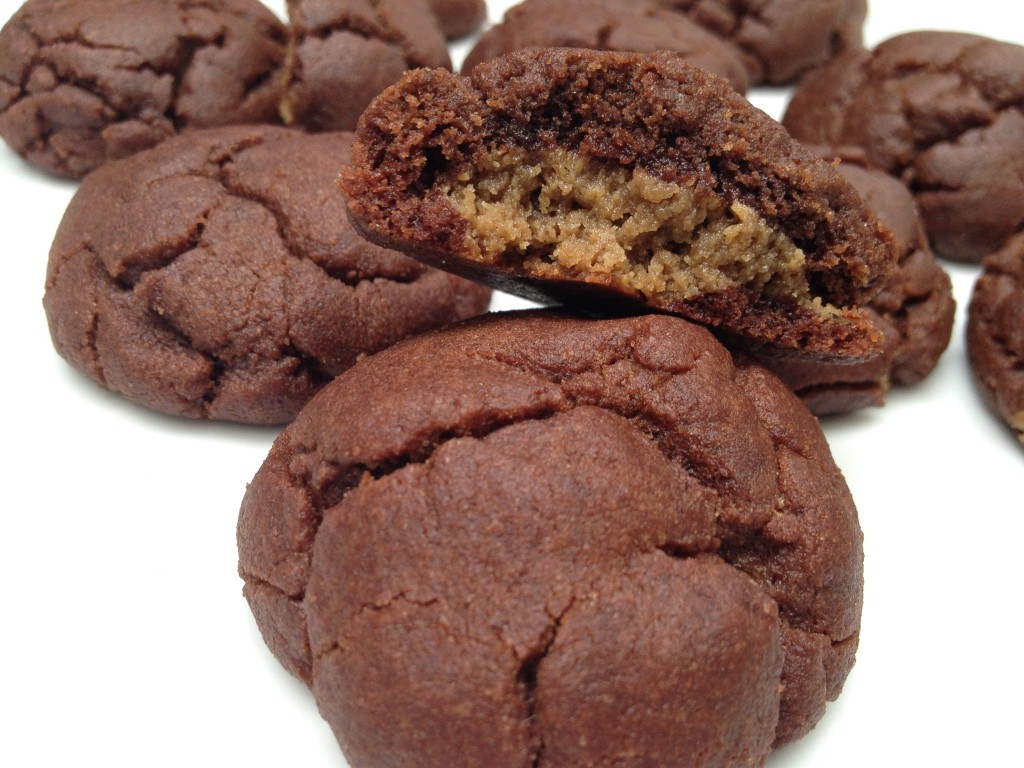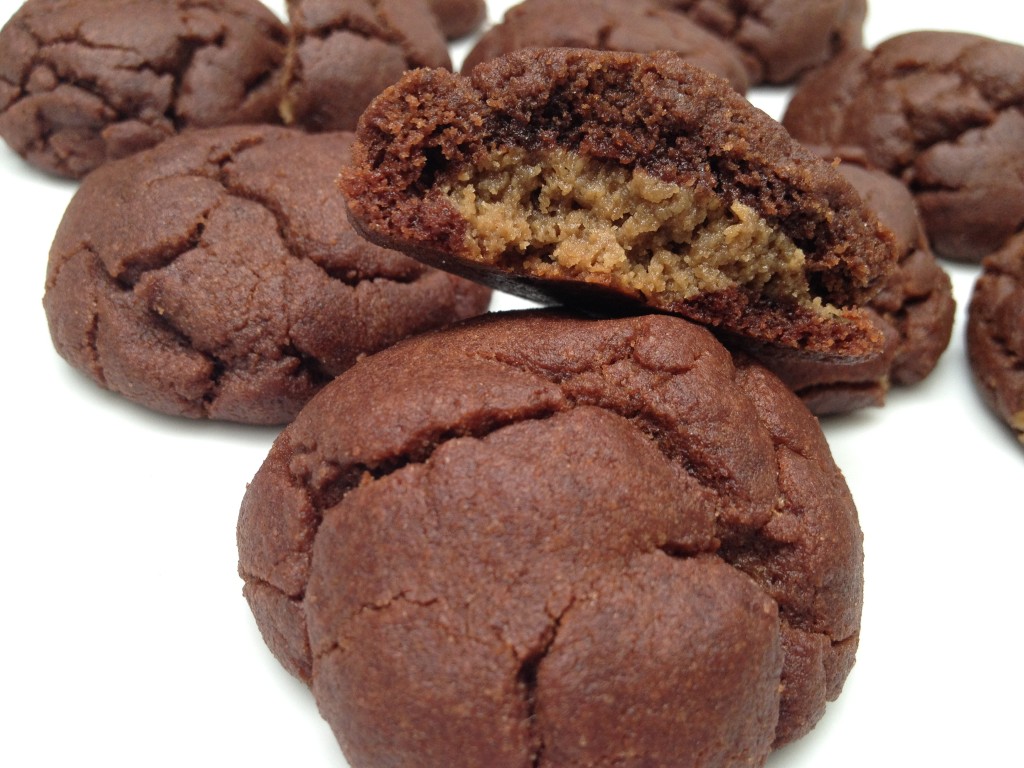 NOTES:
Can use peanut butter (or almond butter) instead of sunflower seed butter but no matter what nut butter – try to not have it super warm. I find if the nut butter is slightly chilled, you will get a good cookie dough base.
Can use any other oil (like canola) instead of coconut oil but I prefer coconut

oil-

melted.
Now when forming the

cookies-

take the sunflower seed dough and break it in half. Then break in half again. This way you will know how much dough you have to roll the 23-25 balls with. Make sense?
GREAT for those with a peanut allergy.
You can find Sunflower Seed Butter at Trader Joe's and Whole Foods.
You can pre-roll the cookies ahead of time and then toss them in the oven right before when you are ready to bake!
Bake for 10 mins. I have gone a

lil

' over 10 mins because I thought they were not quite done and they can slightly burn. So 10 mins is perfect.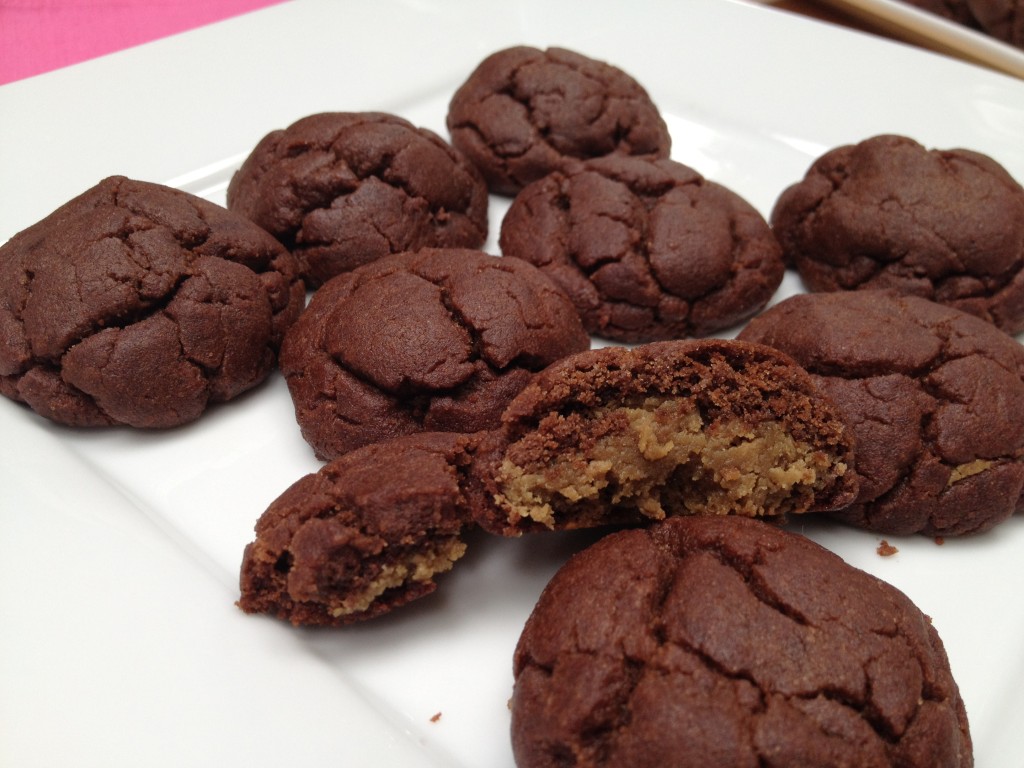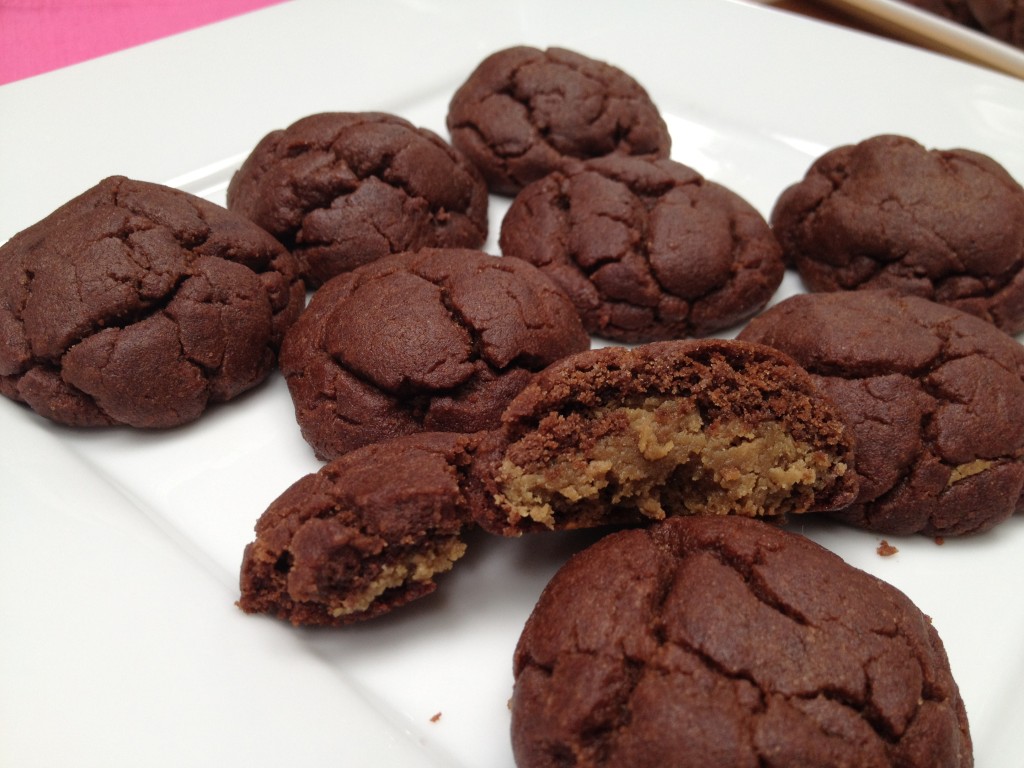 Kid-friendly, Event friendly, Celebration friendly, Work friendly, and in my case… "loved ones" friendly.
Like treats with magic middle stuffings you say? Then for sure try my Easy Chocolate Brownie Cupcakes. Also check out all my Cookie Recipes or my Similar Recipes to this! <—- my many chocolate & peanut butter combos.
This is for you Emma. Thank you for always inspiring us, teaching us, and above all – loving us.
Connect with Moni on Face Book, Twitter, Pinterest, and Instagram @monimealfitness (-to get a look of my everyday eats!). Grab a recipe or two at www.monimeals.com before you head over for a quick workout at www.monicanelsonfitness.com.
EAT WELL. STAY FIT. FEEL GREAT.
Moni xx