This is a fantastic Dish. Easy (one pan clean up, 30 mins to make), Healthy, and extremely Tasty. I think ground turkey is great for this recipe, but you can do ground chicken too. Or you can use a meatless substitution and it works just as well if you are vegetarian. I used to make this all the time when I was a snowboarding chick living in Oregon.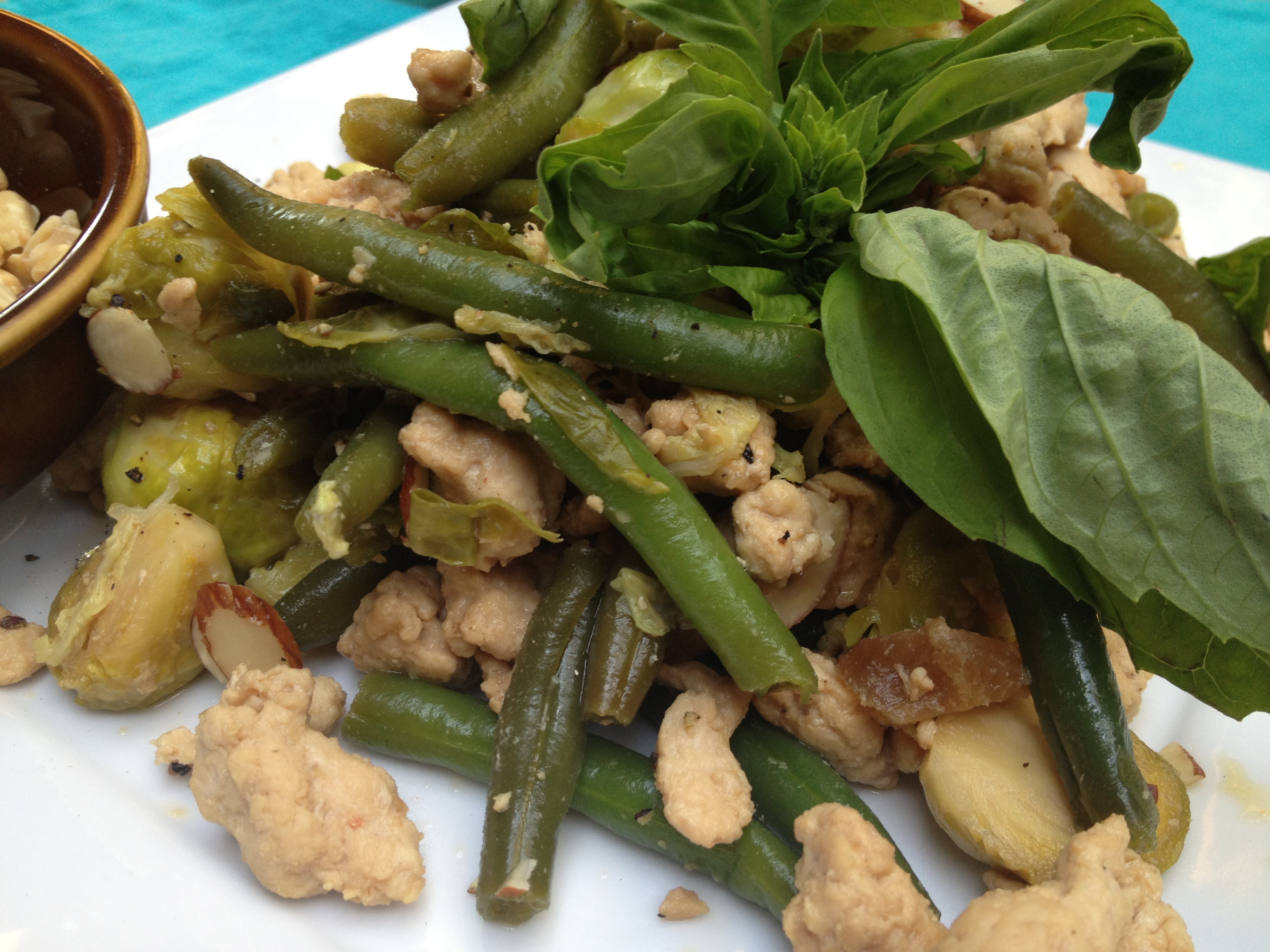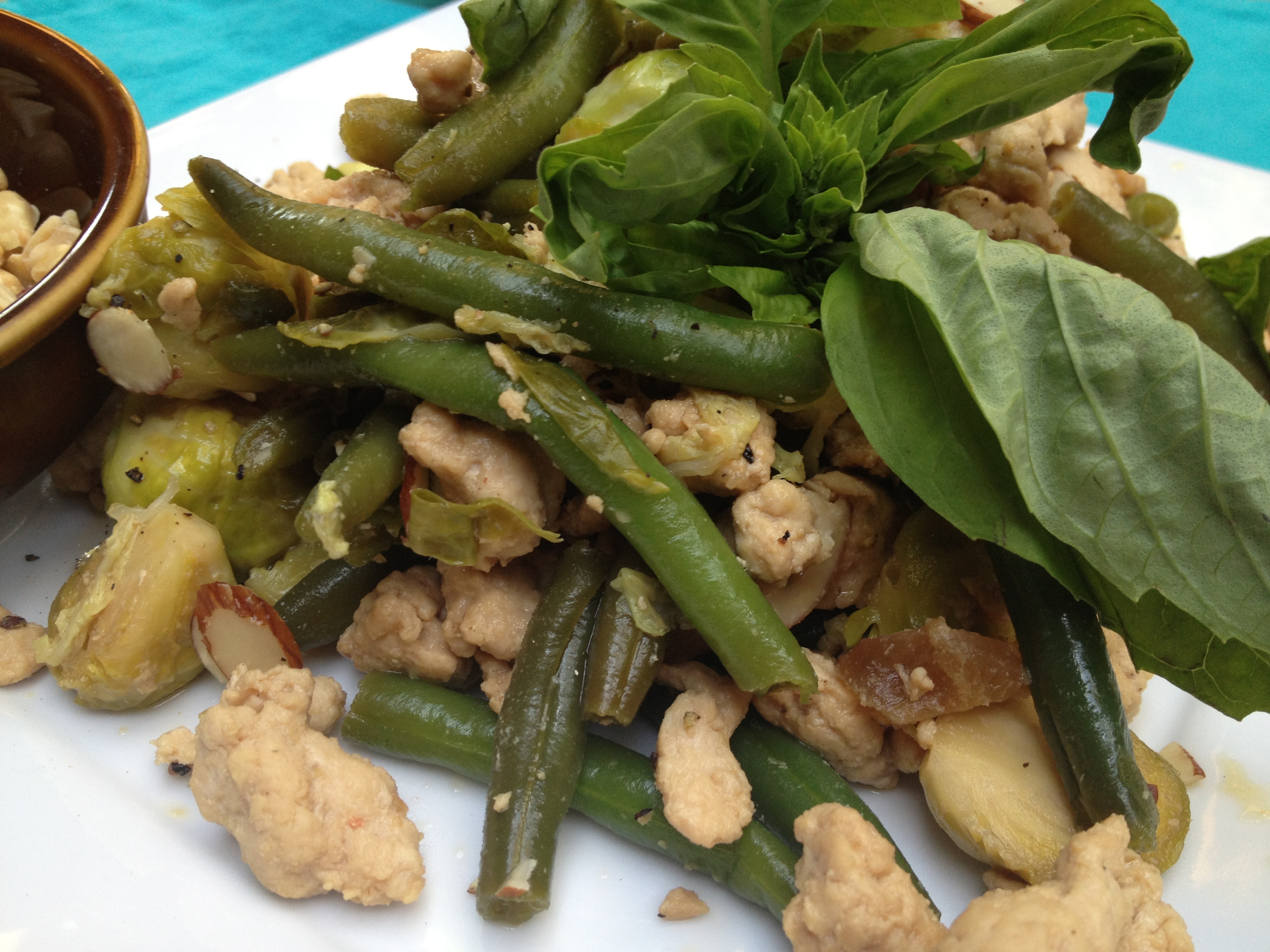 What is most important is the flavor components.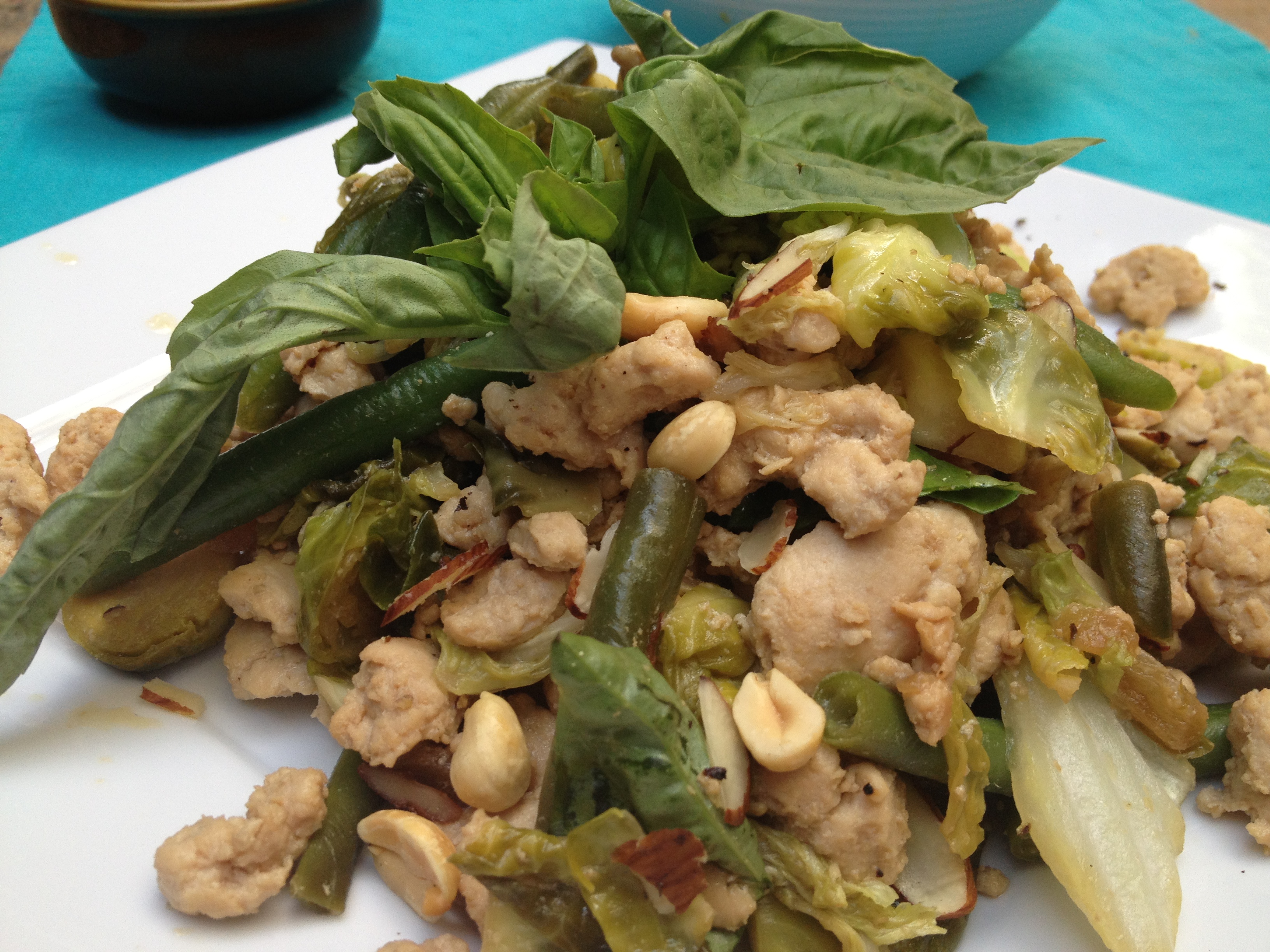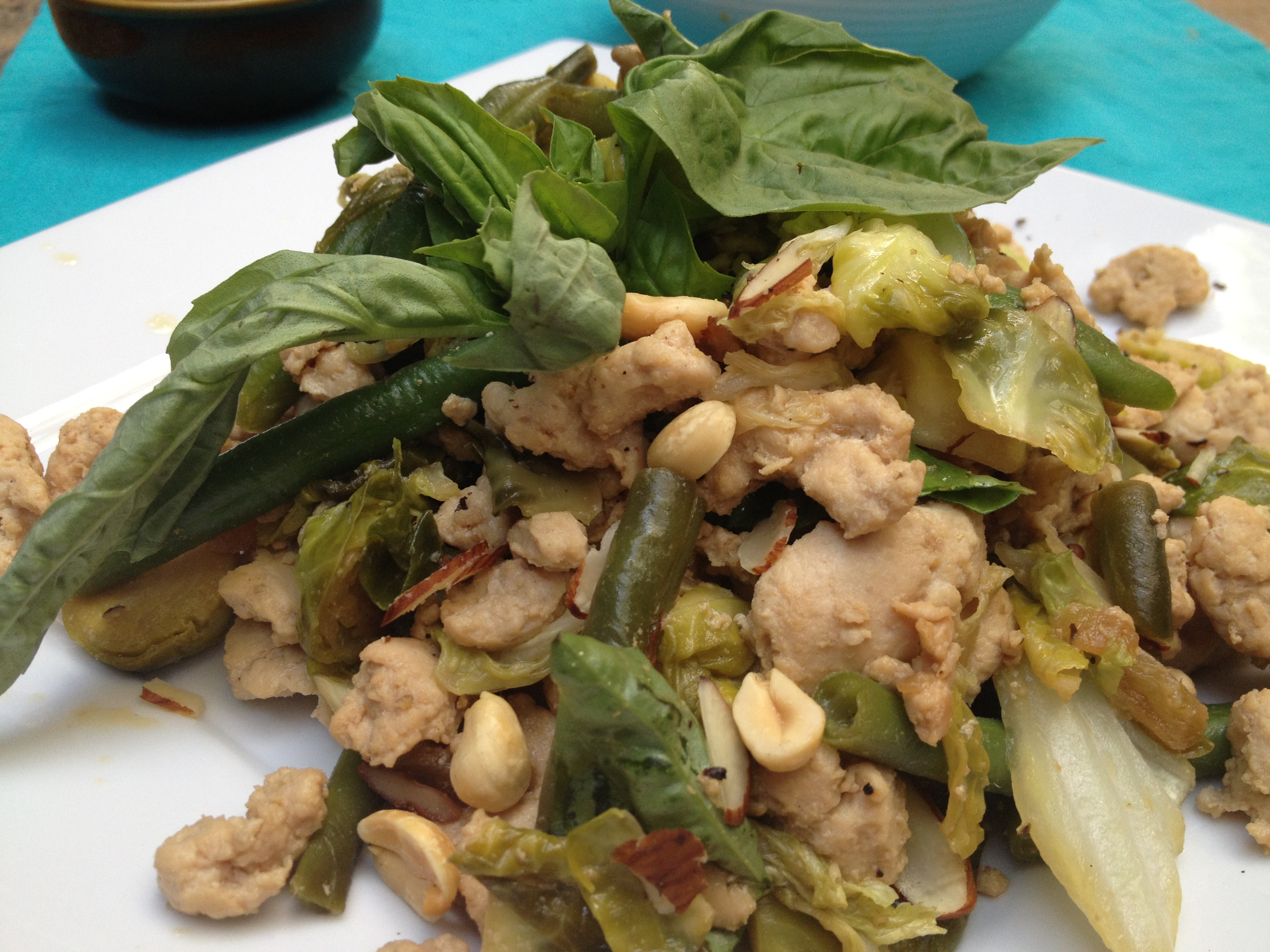 Garlic, Ginger, Peanuts, Soy-Sauce, Basil… just to name a few.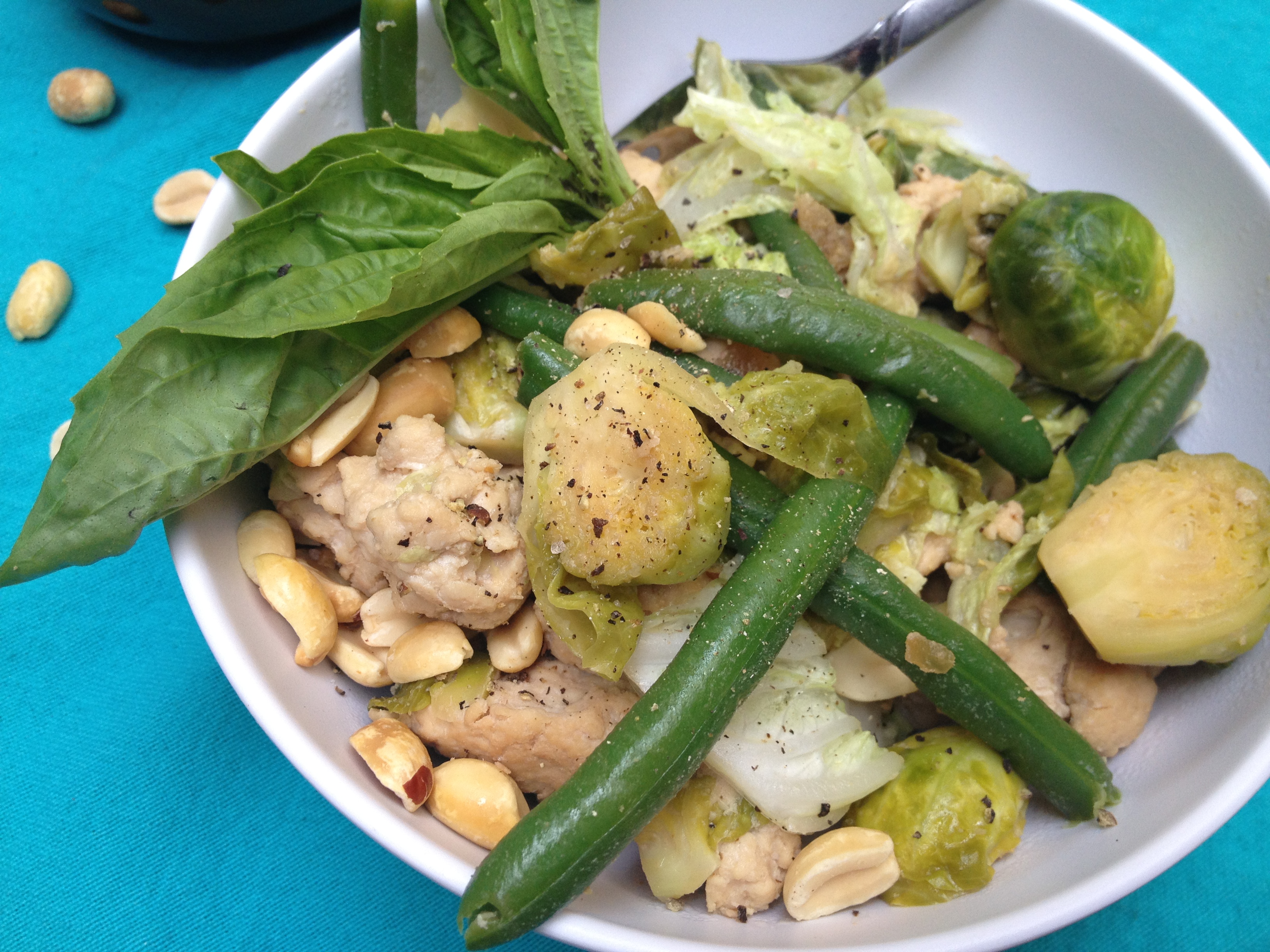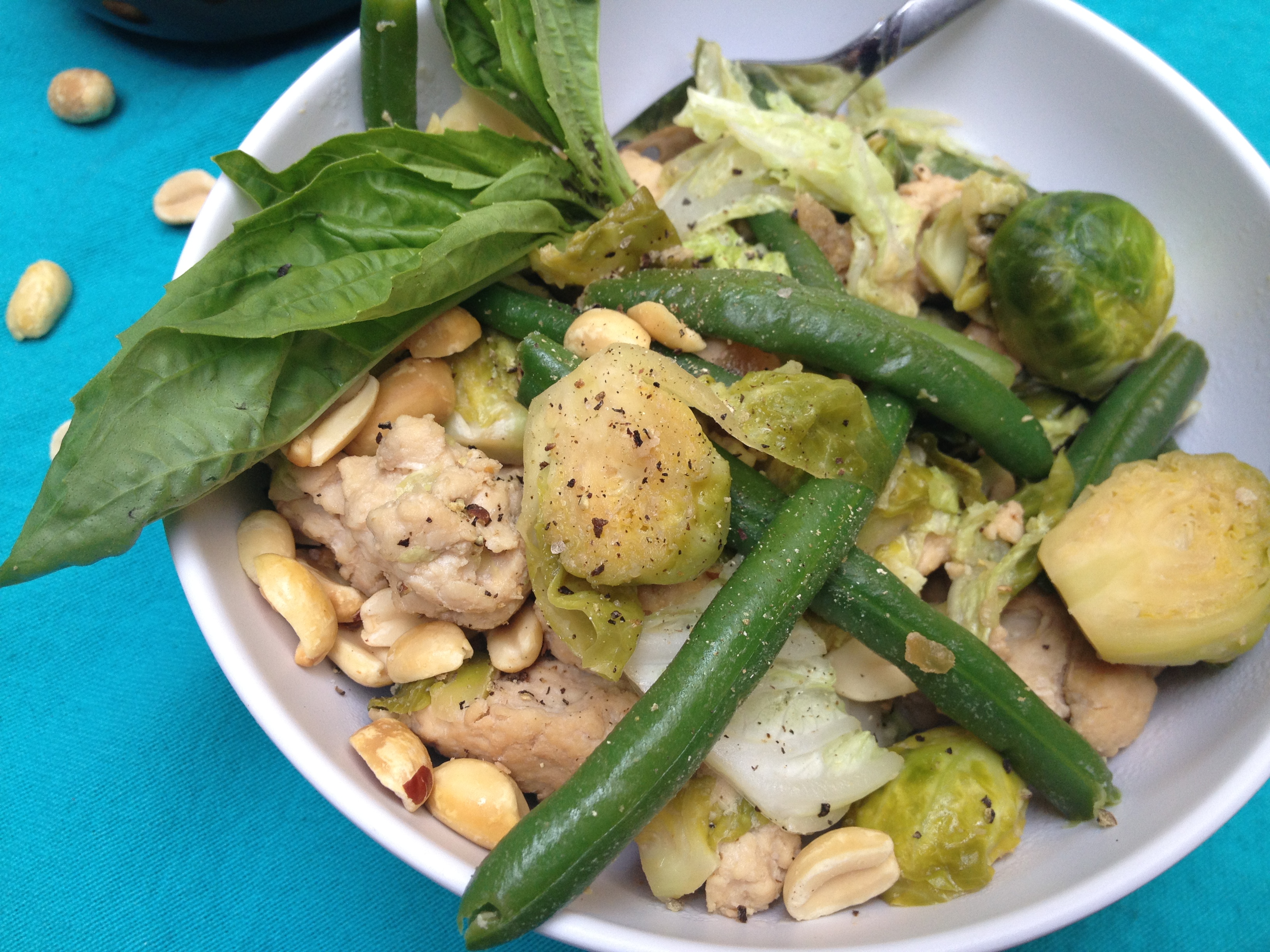 You will love the combo of different flavors and how they all work so well together. I love the fresh basil, the crunch from the crisp green beans, and peanuts all working off each other. Look for Mirin (a Japanese rice wine) to really bring out the flavors. I made this at least once a week in my Oregon years.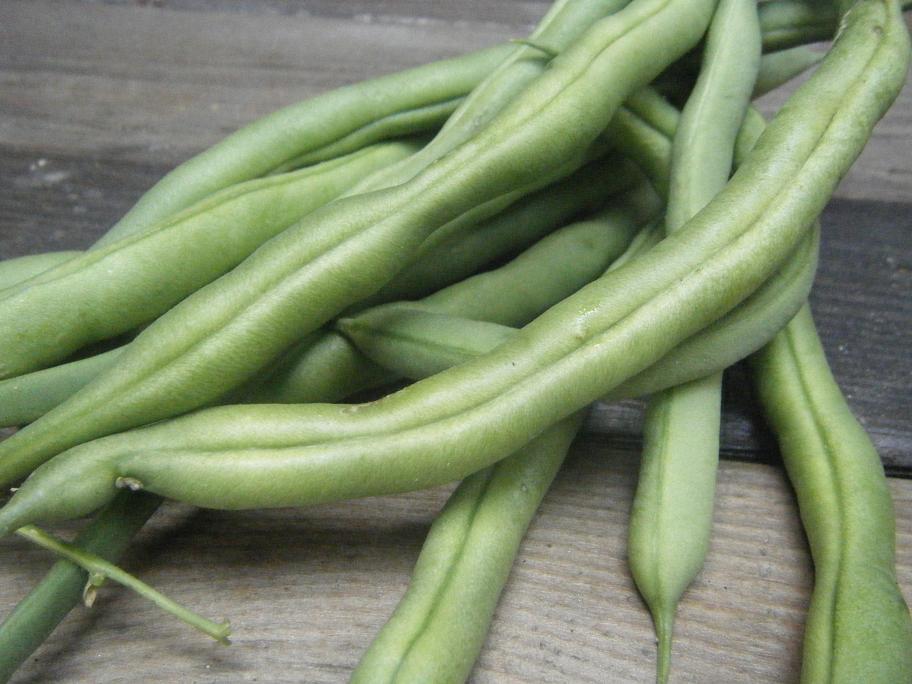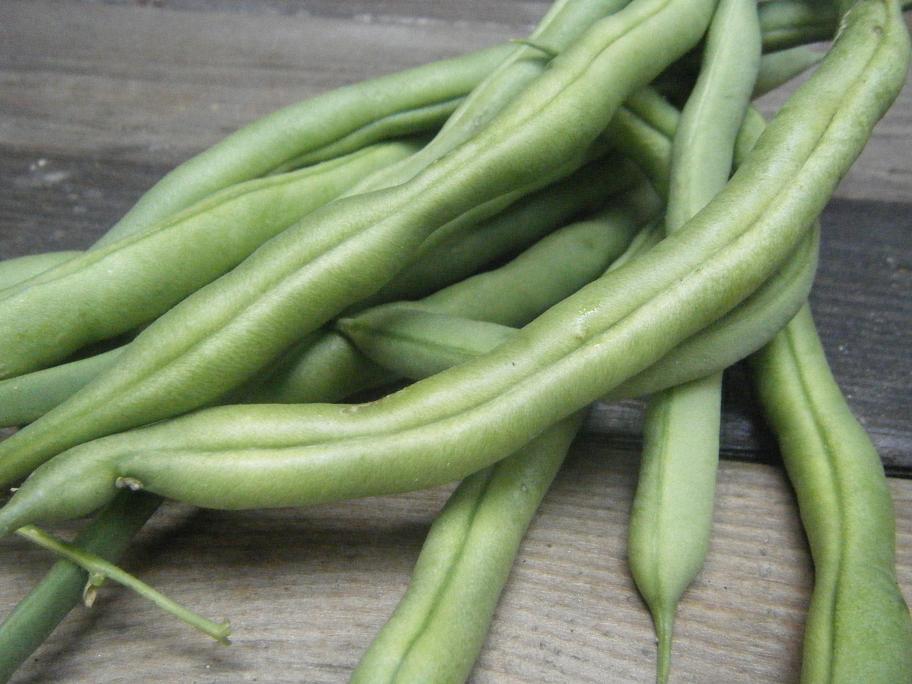 NOTES:
For even more flavor you can use crystallized ginger too. I absolutely make it this way when I have it stocked and it is truly irresistible. It is a flavor that has them going "hmmm, what is that!"
You can also use almonds if you prefer over peanuts. I sometimes toss it in with both peanuts and almonds. Oh so good.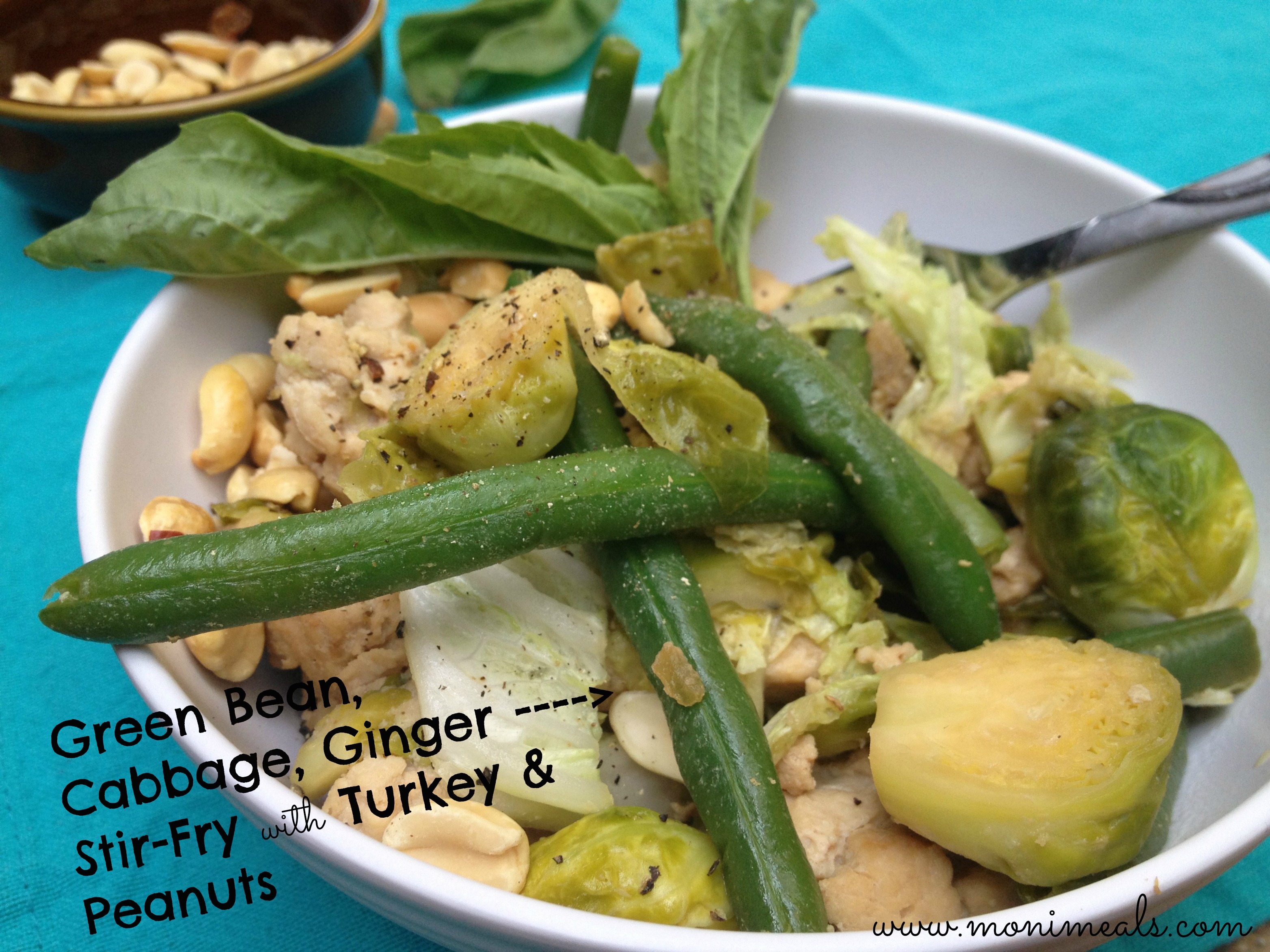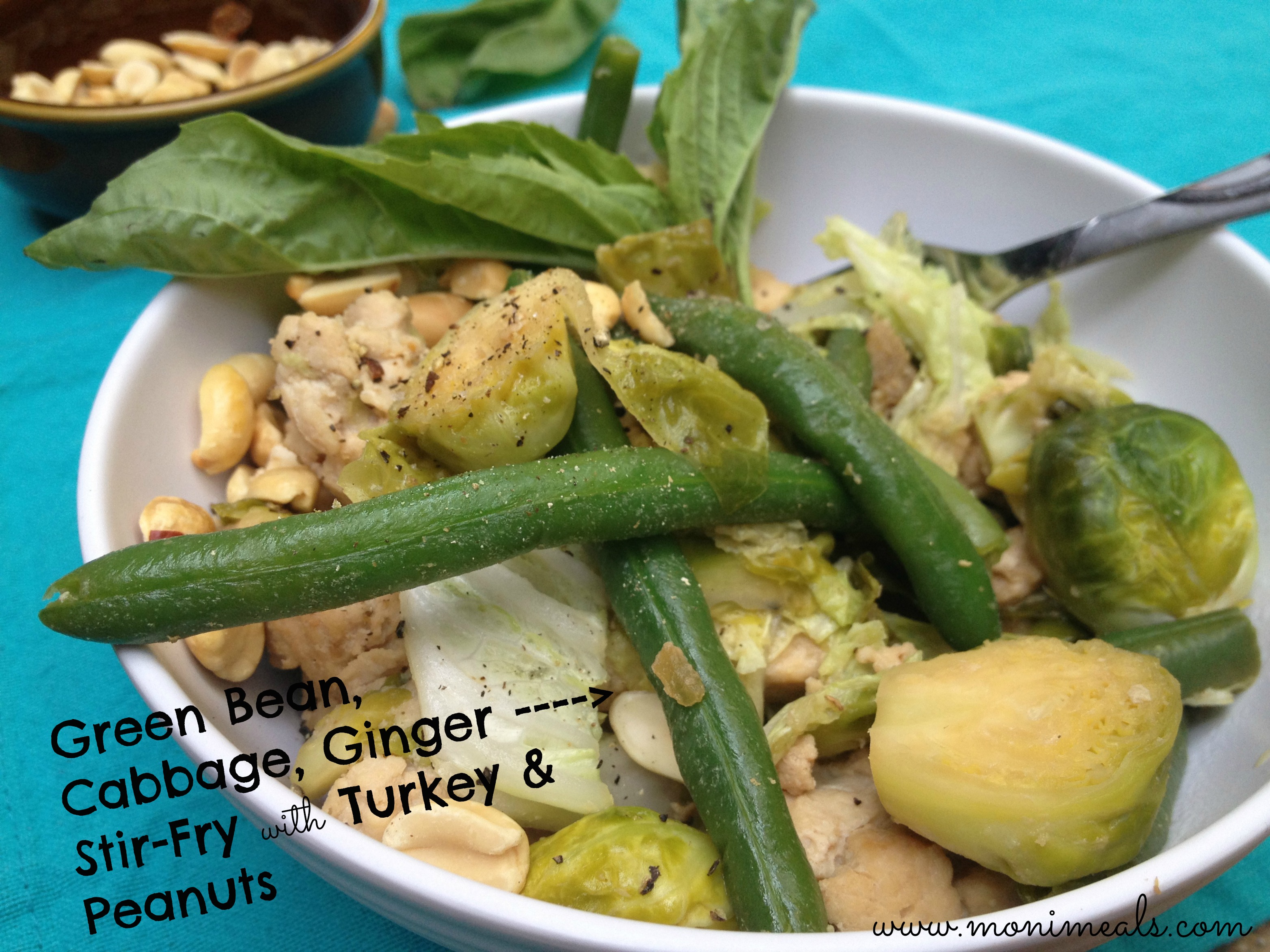 Try all my Healthy Moni Meals!
Enjoy.
Follow Moni to connect on Face Book, Twitter, Pinterest, and Instagram (-to get a look of my everyday eats!)
EAT WELL. STAY FIT. FEEL GREAT.
Moni xx