I have a new favorite breakfast. It. Is. This. This recipe came about because I was going to make my EASY Pancakes but I did not want to actually stand over the griddle and… wait – flip and wait – flip. (Places to go , people to see, clients to train!). So then I got a wonderful idea. I put similar ingredients for those specific pancakes in a big bowl!  I mashed it all up and cooked it like a normal bowl of oatmeal. It was a very smart chance I took, very smart indeed. This is seriously one of the best oatmeal recipes you can have. It is easy, healthy, so so so creamy and truly delicious. The texture is again why I keep coming back for more.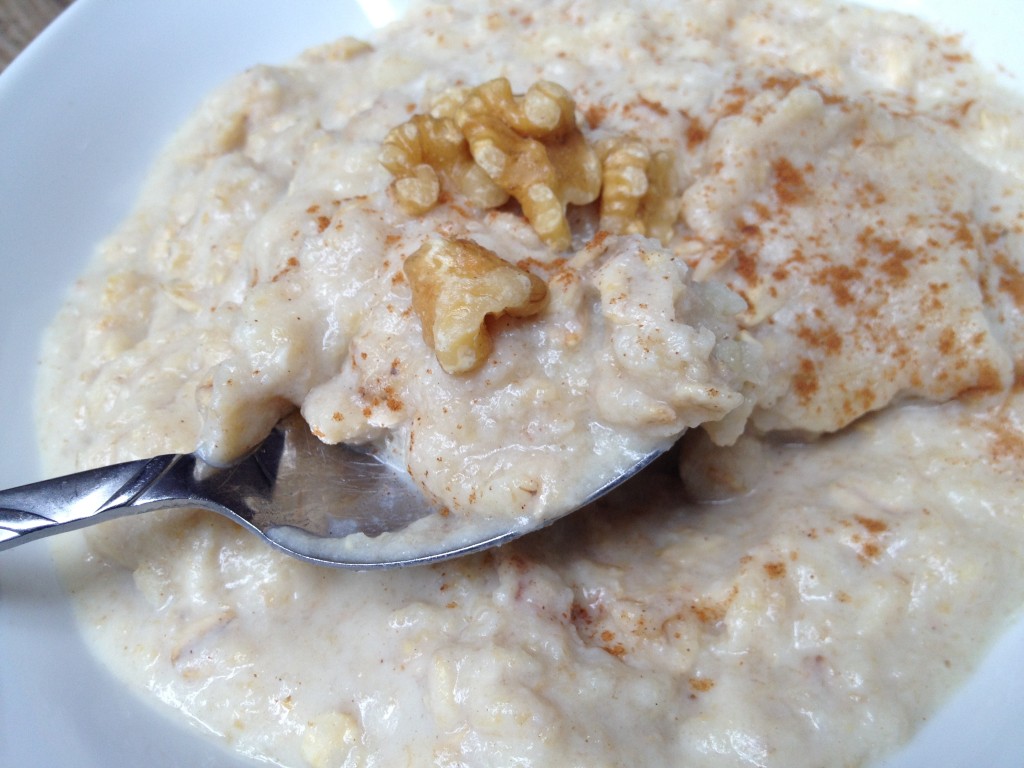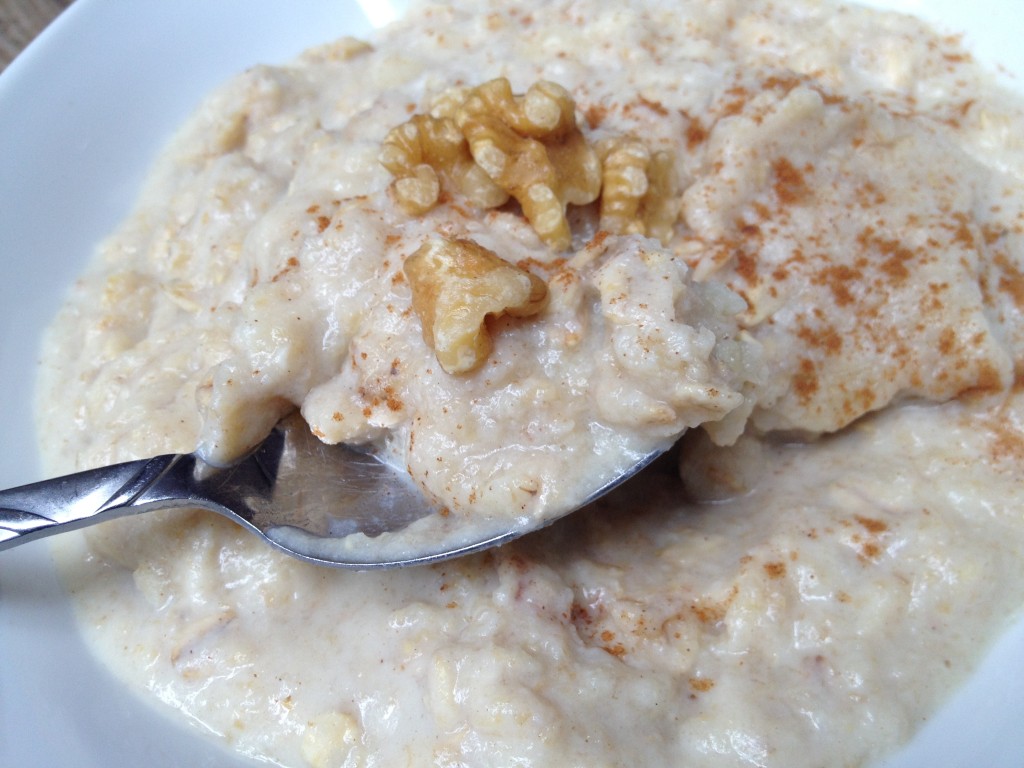 The warm banana, the hint of cinnamon, and most important is the coconut flavor background (from just the lil' bit of coconut flour) that make these oats irresistible.  This is what also gives them the most fab texture and taste. A lil' goes along way.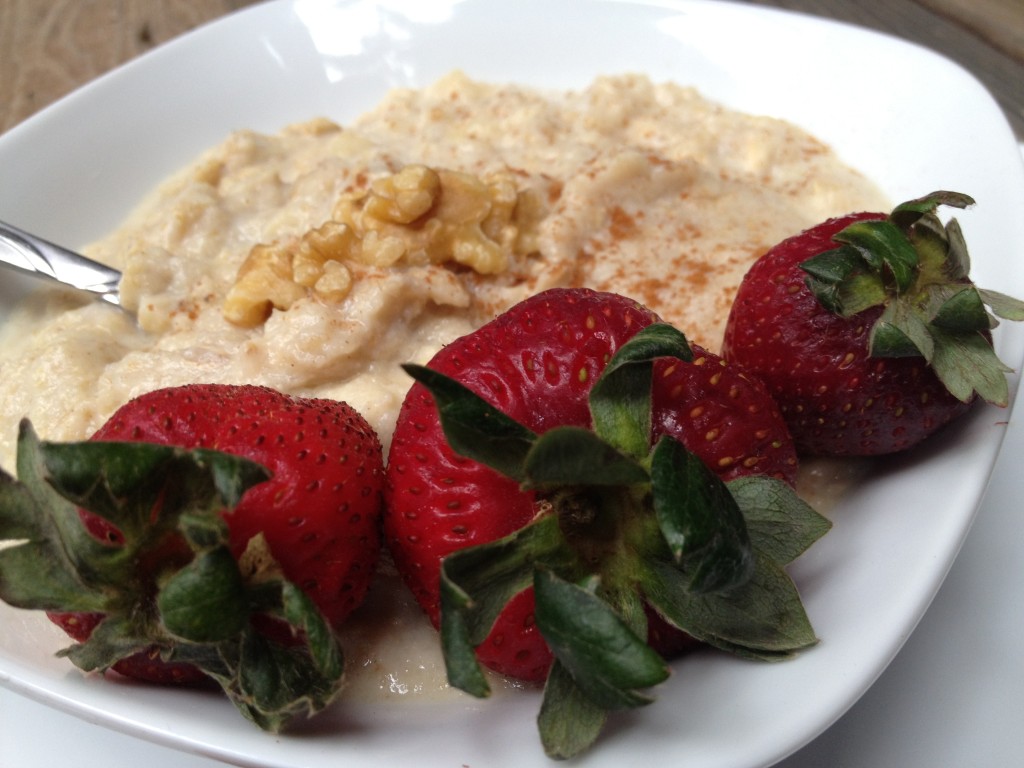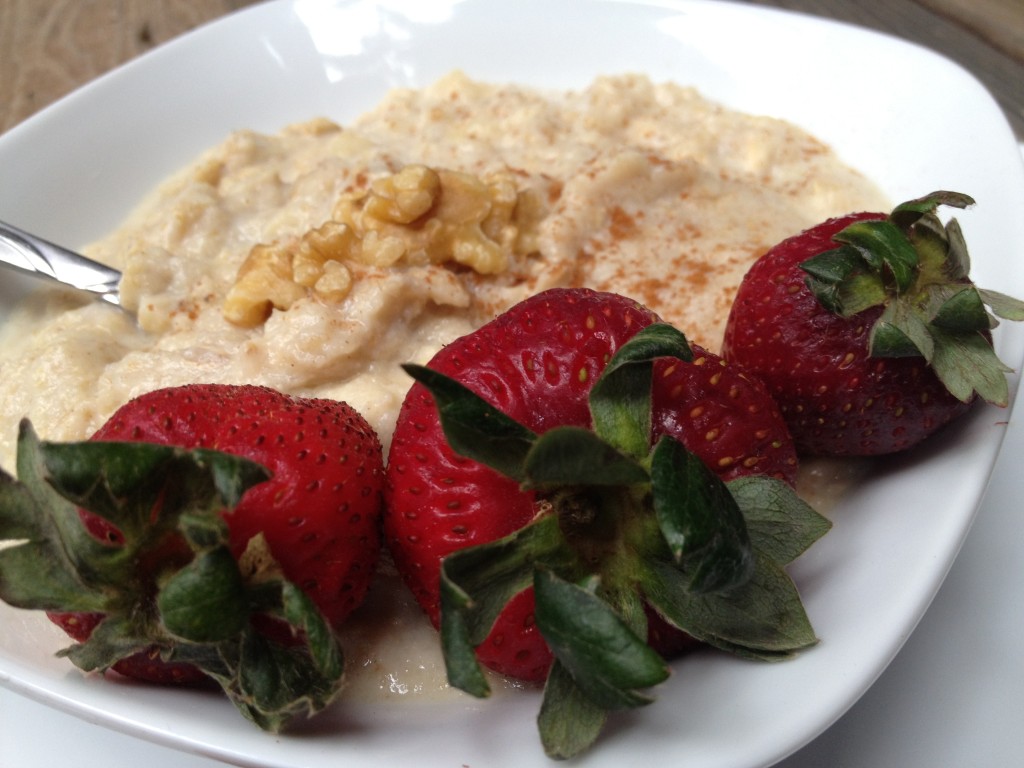 I add just a few walnuts on top (walnuts and bananas are a match made in heaven!) and fresh giant strawberries from my farmers market. You can add in anything else you like though as this is so simple to create.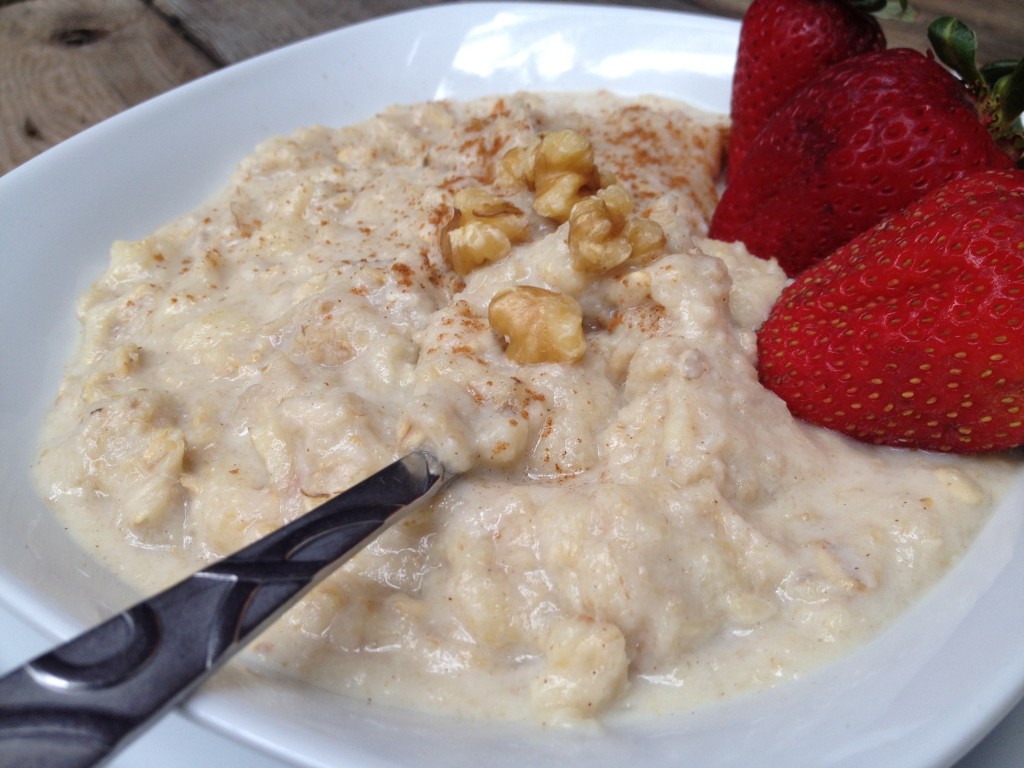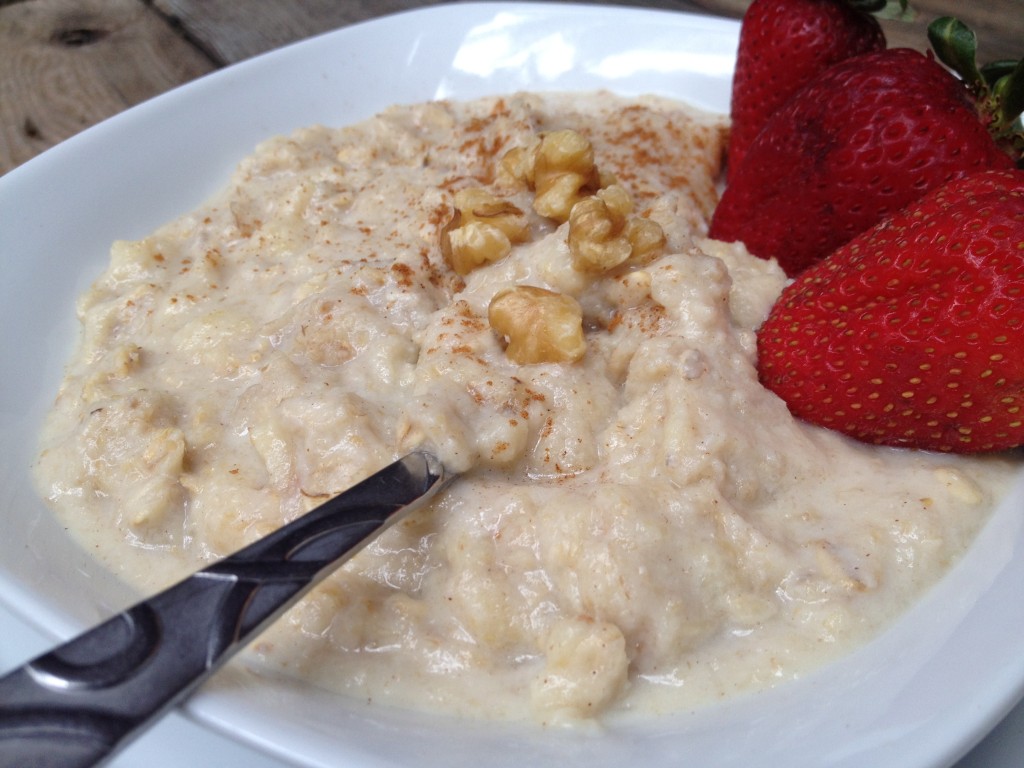 You can mix everything in a bowl the night before and let it get very thick and let the oats soak up everything. Great for leftovers too. Perfect fuel for workouts and a great power breakfast!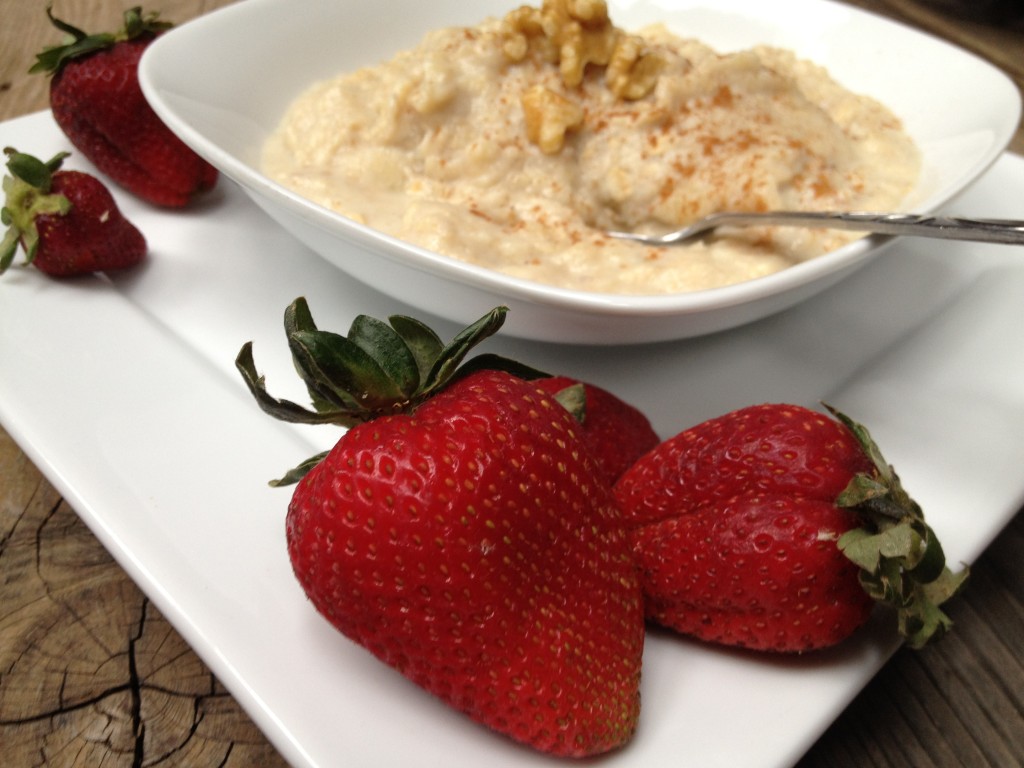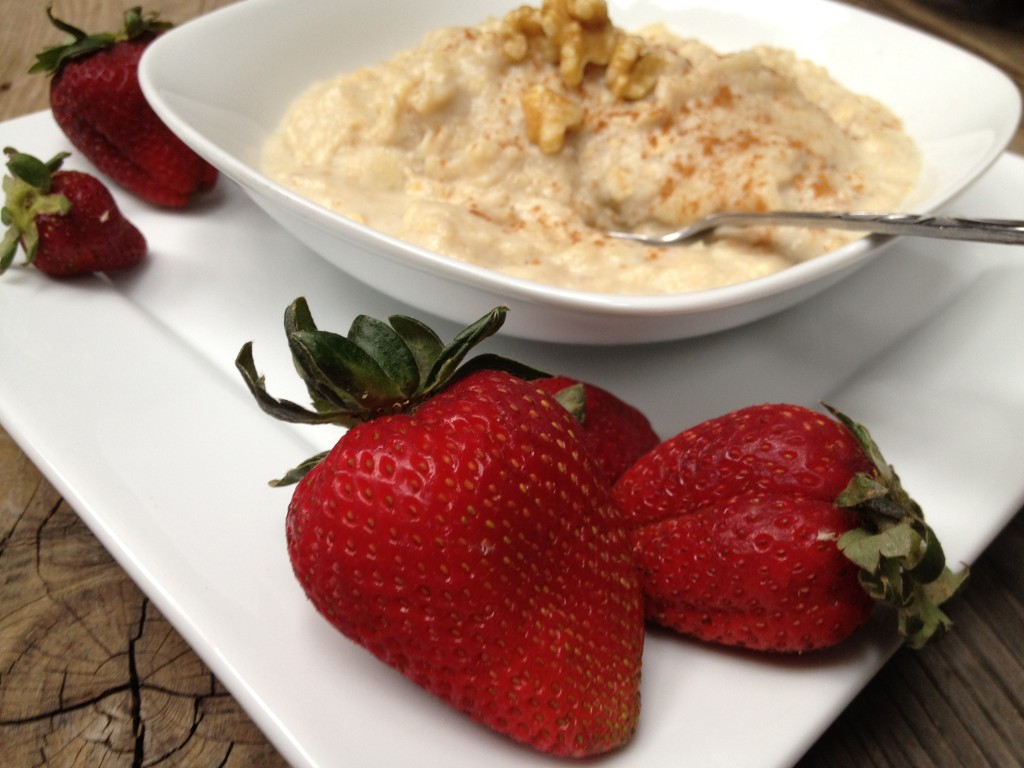 Love Oats like me? Then also try my Healthy Apple Cinnamon Crunch Oatmeal and all my Breakfast Recipes … Enjoy!