I SO love these!  So there I was.  I was wanting to make a cookie, but a different kind of cookie. So as I sighed, I opened my pantry. Boom.— >  I saw white chocolate chips, dried strawberries, and oatmeal.  The rest is history!  I think we all can agree that strawberries and white chocolate are a match made in heaven… in my heaven anyways. This is one of my favorite cookies and everything about it is wonderful. Great flavor, great texture, and I am just going to say it… not loaded with icky ingredients!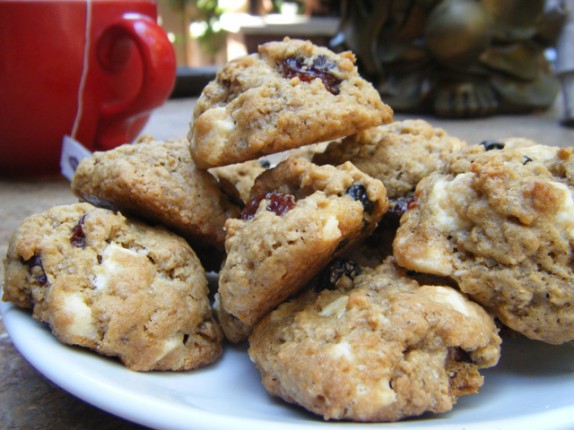 I use only 1/4 cup of butter and you get a chewy, delicious cookie.  I love the oatmeal for texture and not to mention the health benefits.  Then I love the flavor with the white chocolate and strawberry combo.  You can use any dried fruit you have really. These are unique and easy to make. Great for the kids, on the go, and are a great treat to have on special occasions!
Try all my Moni Cookies and…Enjoy!