Who is not down with Chicken Noodle Soup!  How about a healthier version! In this case, I replace chicken with chickpeas and noodles with spaghetti squash and what a success.  This is a new favorite for us. I had all these ingredients so I figured to try something new and here it is.
I can't tell you how much this brings me back to my snowboarding days and the memories of cold winters and my childhood.
Can we say COMFORT FOOD but HEALTHY.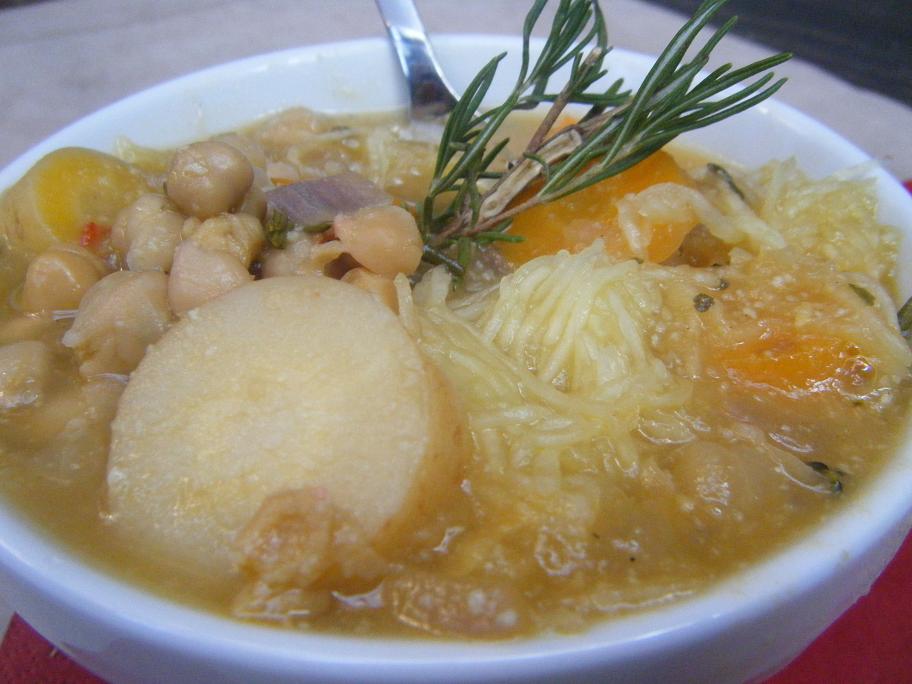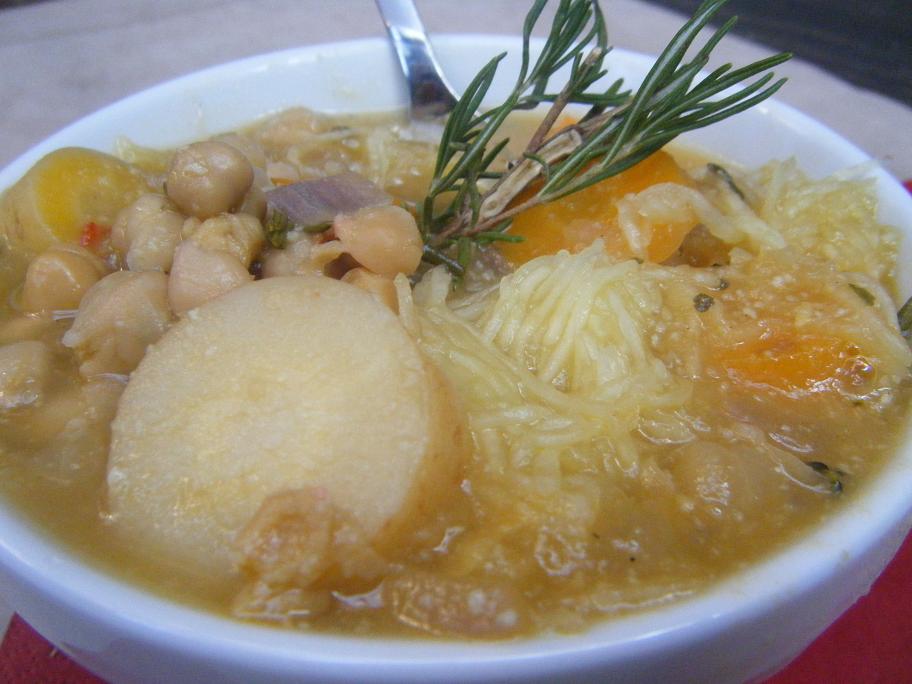 I love adding Parsnips (instead of potatoes) and a whole bunch of carrots from the Farmer's market- in a variety of all colors.  You can also make this with spaghetti noodles or fettuccine noodles, or like what I did and and use Spaghetti Squash. You just can't for wrong but if you are after the "typical" chicken noodle soup, you may like the pasta noodles the best. 🙂
Plus it does not end here: Try Italian Chickpea Soup and Spaghetti with Chunky Tomato Sauce and Chickpeas and Tomato with Spaghetti Squash "Mash."  Enjoy~