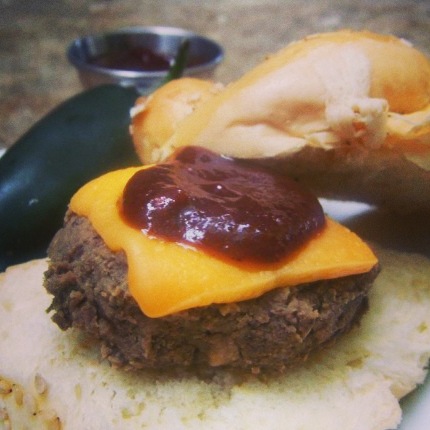 Move over Sloppy Joes… I've got a protein-packed black bean-edamame mixture that is going to change your life.  I love the edamame here as it lightens up the black bean mixture, so it doesn't taste too dense.  I love to make these for company and they are fast and easy and everyone loves them.  Did I mention these are like the healthiest "sliders" you could ever have?  PERFECT for Game Day!
Also great for any vegetarians in the mix.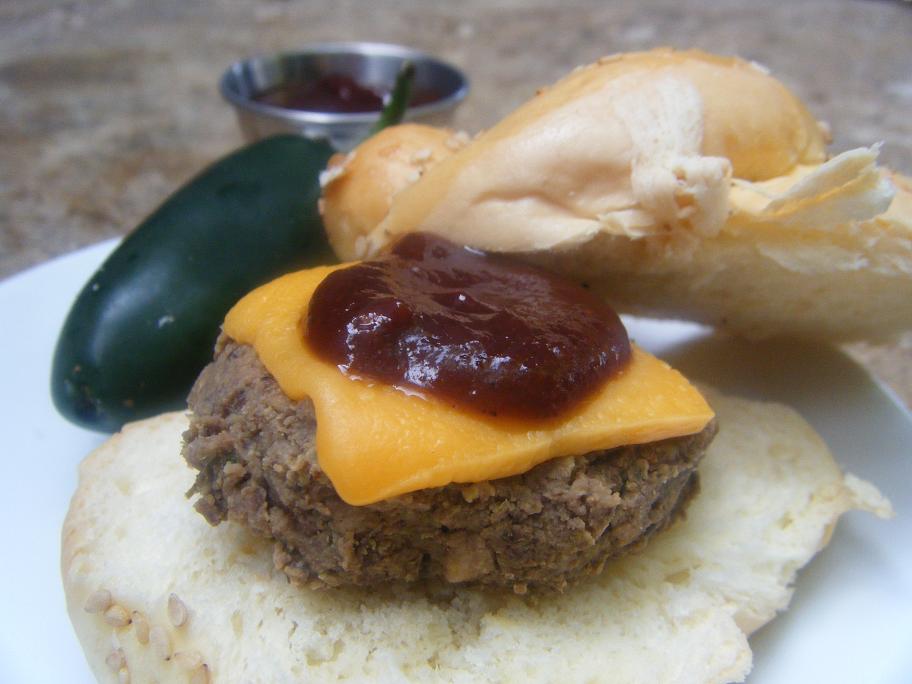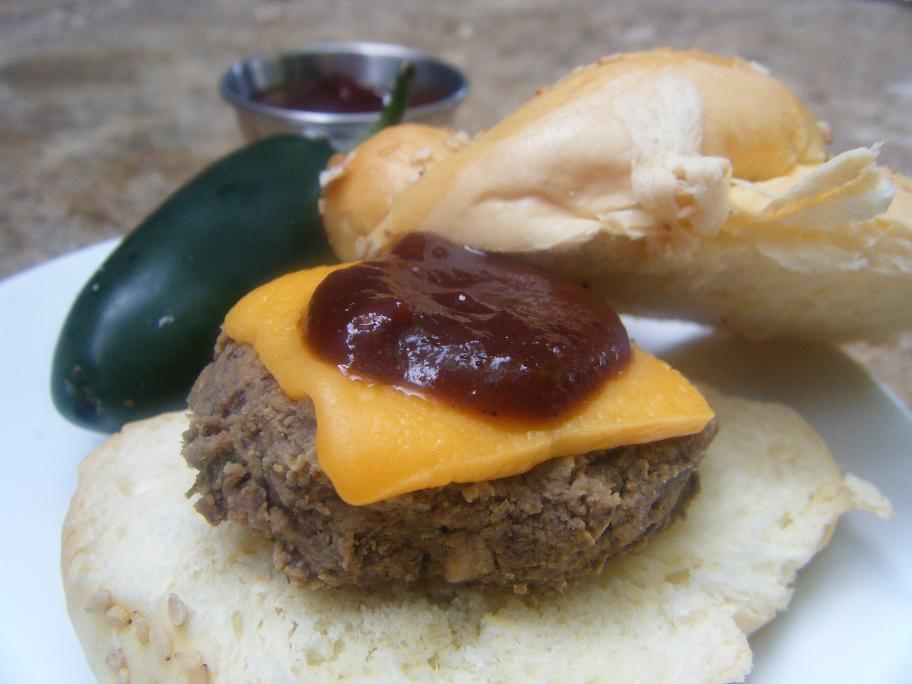 I love the heat from the peppers, but then you get the sweet from the BBQ sauce…can we say flavor EXPLOSION!?
I  bring the "moni-heat" using 1 chipotle chile (in adobo sauce) AND a jalapeno pepper…plus, everything is better with BBQ sauce, agreed?
NOTES:
You can also make this gluten free by selection GF crackers and buns.
You can also use this as a sandwich spread or cracker topper if you take out the egg white.
Enjoy!
Try all my healthy meals and snacks. 
Follow Moni to connect on Face Book, Twitter, Pinterest, and Instagram (-to get a look of my everyday eats!)
EAT WELL. STAY FIT. FEEL GREAT.
Moni xx