Oh yeah. One of my top favorite foods as I have mentioned is Winter Squash but really… Kabocha Squash.  I have been obsessed for over a decade. That is big part to discovering all the spectacular squashes available from my local Farmers Market when I moved to Los Angeles.
I am a huge winter squash-a-holic what can I say,  anyone else?  Oh and incase you are wondering… YES I leave the skin on and it is amazing every time.
Wait though. I do not stop there. I sprinkle a hefty bunch of fresh kale to also roast off in the oven. The perfect combo. The perfect dish.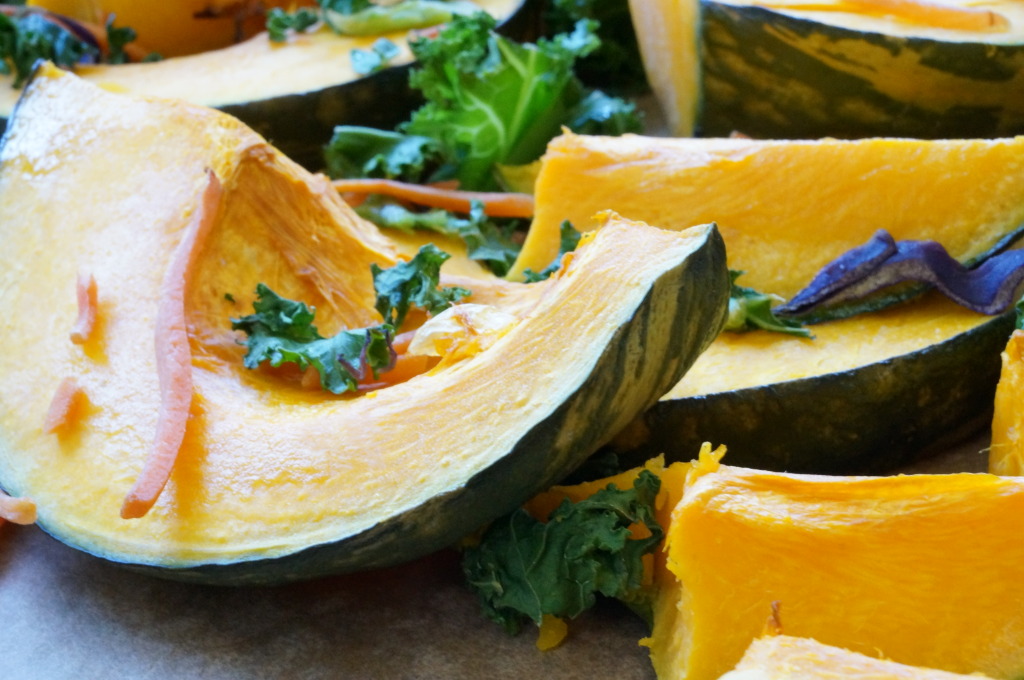 Not only is this dish healthy as can be but it is truly delicious and hearty. Great with any meal especially in the Fall or Winter. When preparing any winter squash – get ready for an arm workout! So worth it though, I promise.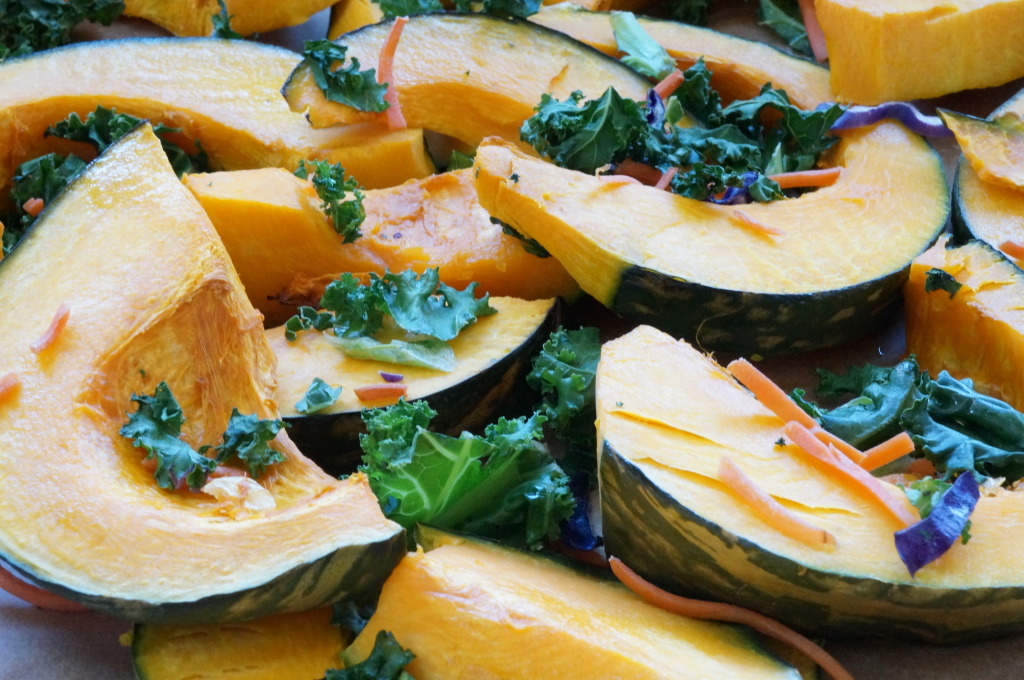 Try all my Squash Recipes and if you like this recipe you'll love my Butternut Squash "Fries" and my Maple Cinnamon Acorn Squash Rings. Enjoy!
Follow Moni to connect on Face Book, Twitter, Pinterest, and Instagram (-take a look of my everyday eats!).
EAT WELL. STAY FIT. FEEL GREAT.
xx
Just take a look at all the beautiful squash out there to enjoy in all varieties!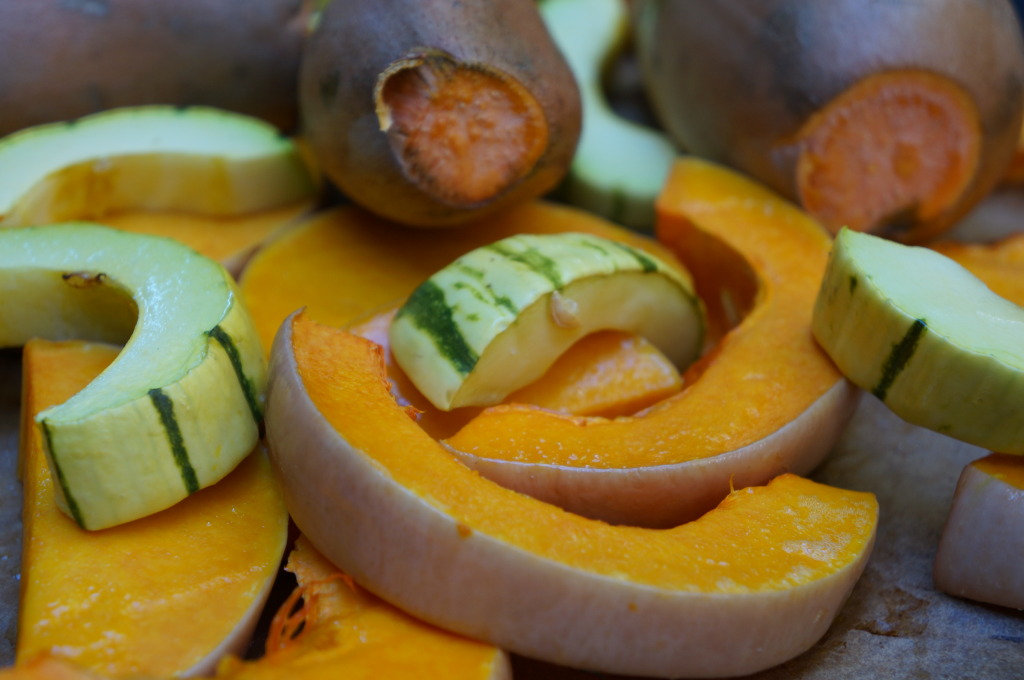 Roasted Kabocha Squash with Kale Chips
Recipe Type
:
Winter Squash, Side Dish
Author:
Prep time:
Cook time:
Total time:
The healthiest and heartiest dish! A combo of smooth and buttery[i] Kabocha Squash[/i] with roasted kale as a topping. Perfect anytime but especially in the Fall and Winter Seasons.
Ingredients
1 organic kabocha squash, cut into slices
2 tbs of organic coconut oil, or oil of choice
1 bunch of organic kale, chopped – [i]can buy pre washed too[/i]
Himalayan salt + pepper to taste<
Instructions
Preheat oven to 400F.
Wash the squash. Cut into half. Scoop out the seeds. (sometimes I roast those too!).
Next cut into wedges. [i]I like to roast them at this size but you can always cut them into more bite size pieces.[/i]
Now I drizzle coconut oil (or oil of choice) over with salt and pepper.
I place the wedges over parchment paper and roast for about 20 mins. Then I flip the squash over and for the last 10 mins or so, add the kale over the top to also roast right on up. If needed, I add additional oil or cooking spray to not burn the kale. If you are not using the kale, you can jus troast for about 25-30 mins and flip once.
You will know it is done because it will smell amazing and it will be crunchy on the outside and soft and decadent in the inside. Enjoy!
Notes
You can use any oil you prefer. I like coconut oil. [br]You can remove the skin if you prefer by using a peeler. [br]If you are not using the kale, just roast all the way for about 25-30 mins, flipping once. Otherwise I like to use additional cooking spray over the kale to finish off for that perfect crisp. [br]Serve with your favorite meal. A perfect side dish!