Ever been jolted out of bed with an idea, literally? Well, I am sure you have.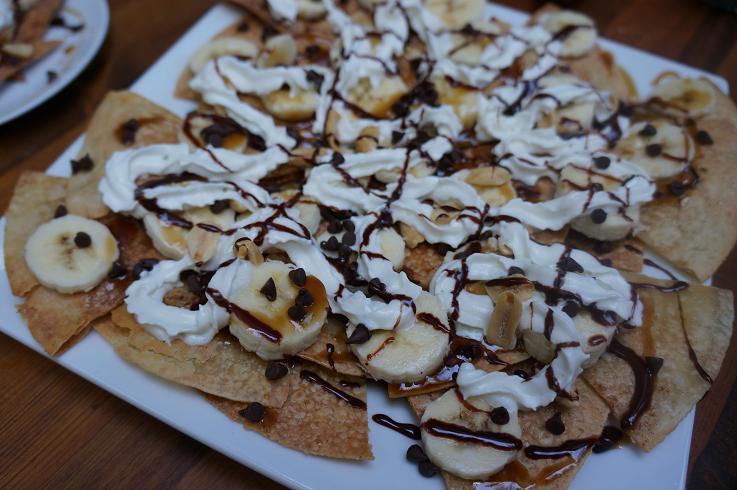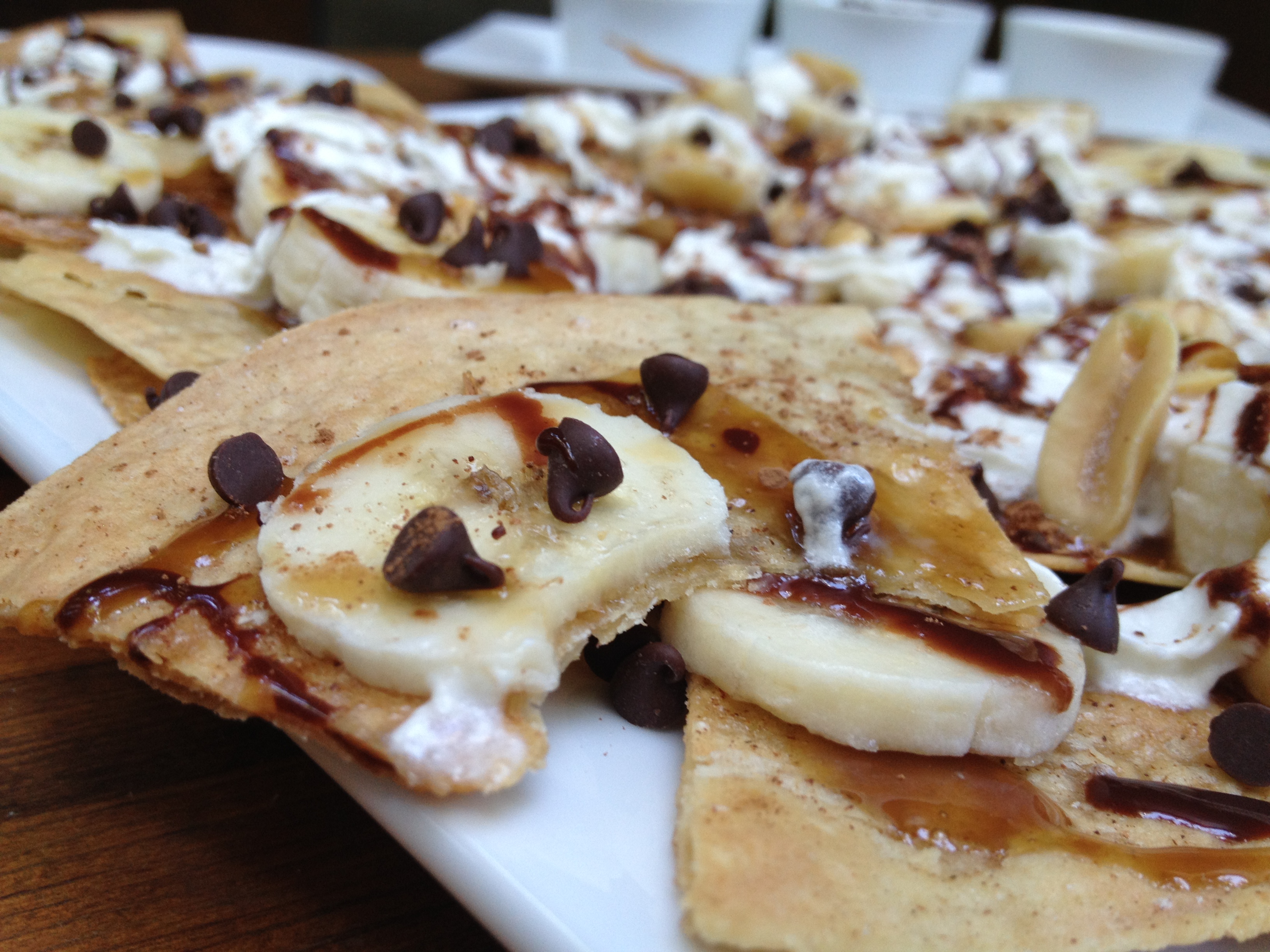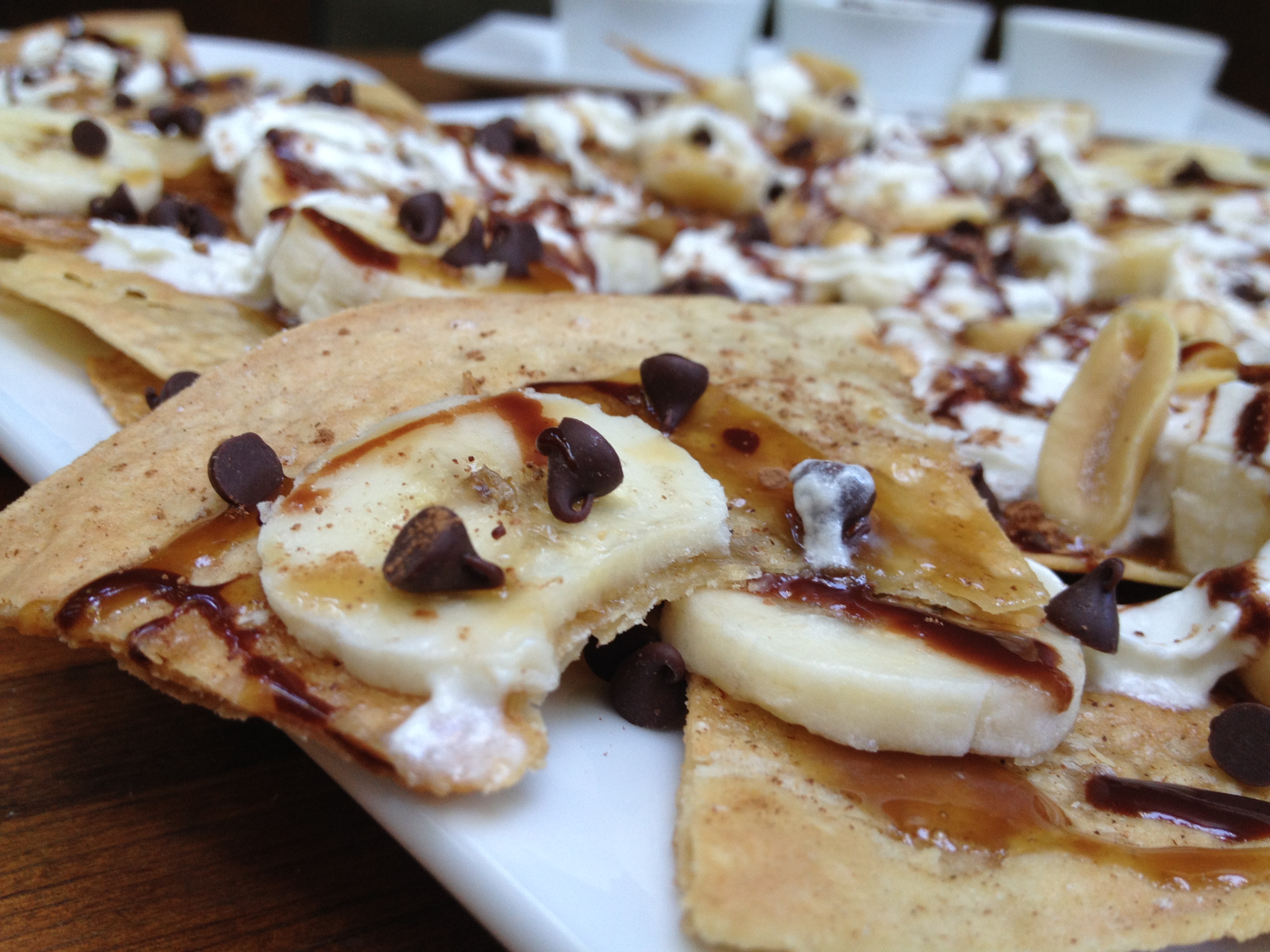 It happens to me on a weekly basis (just ask my husband and my dog). With my passions for cooking and baking as well as training my amazing clients, there are many, many occasions where my mind suddenly comes up with my next recipe or killer workout. Usually in the early, early morning I might add. Got to love it right? But if that is the trade-off for being extremely passionate, I will take it any day.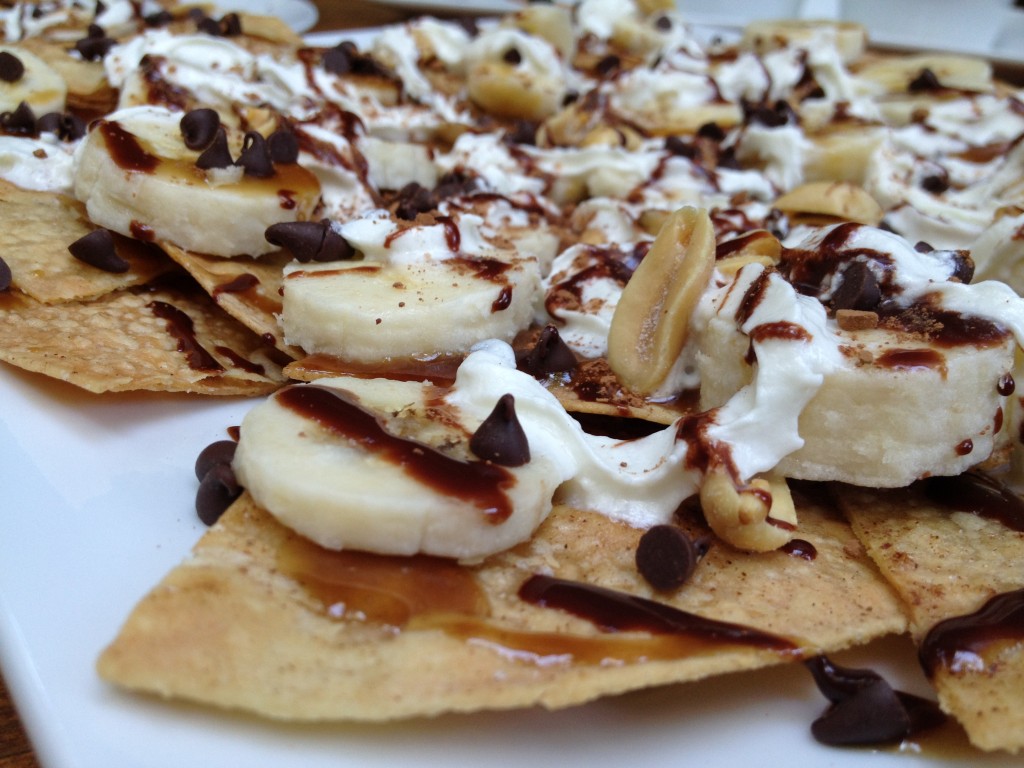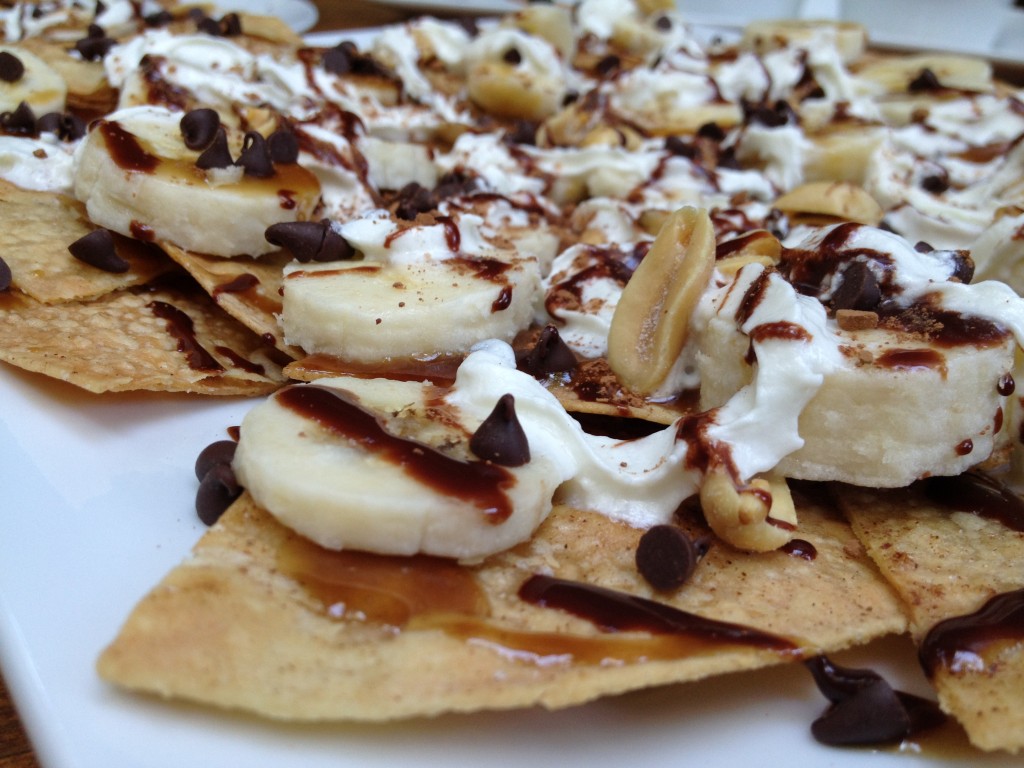 So last week early in the morning is how this recipe came about. I could not wait to get in my kitchen and GO. It came out just the way I imagined it in my mind too. I love when that happens and not the other way around – been there too many times before!
Hmmmmm. Homemade Cinnamon and Sugar Tortilla Chips…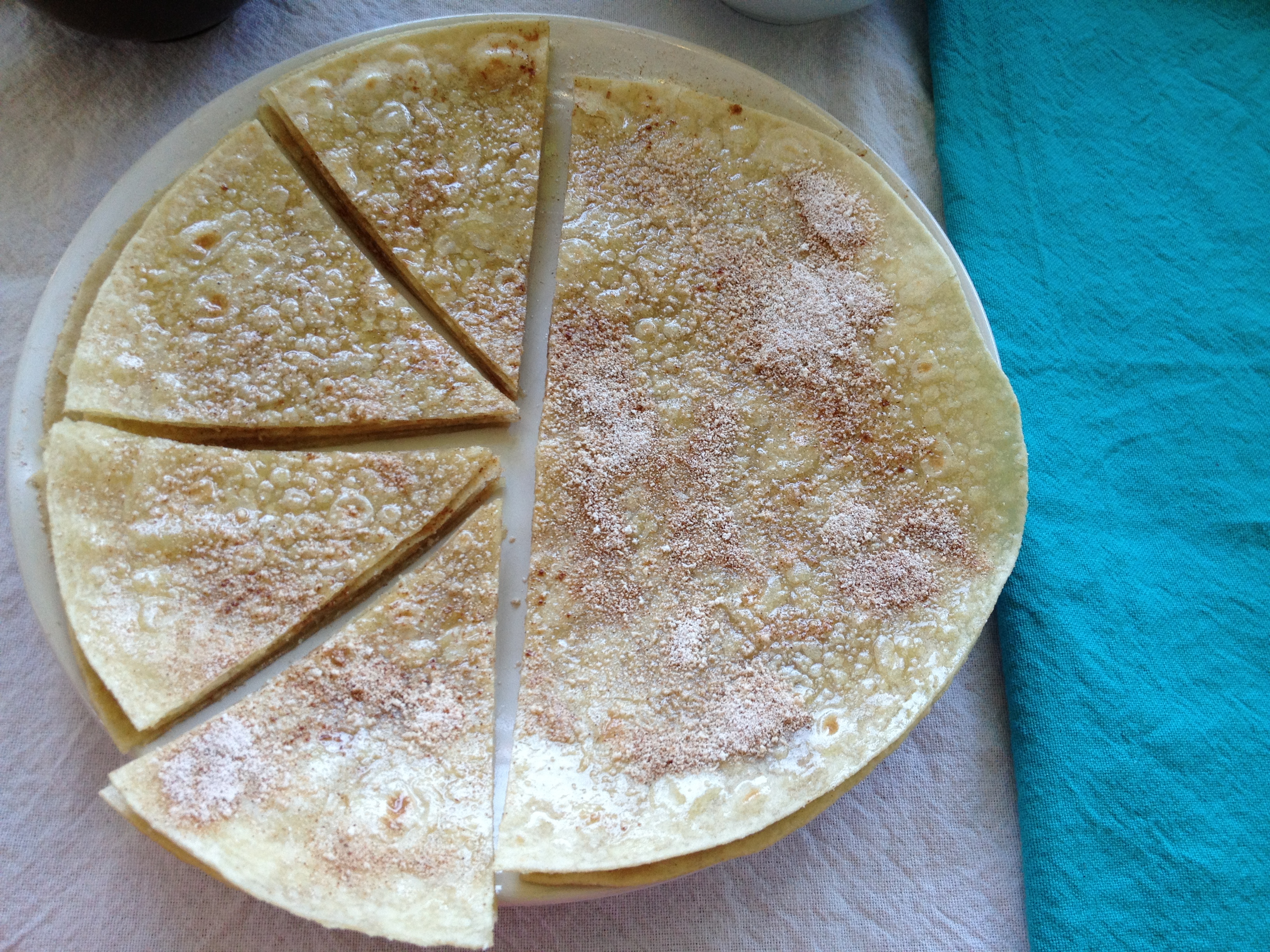 When I am going to indulge, this is how I do it! This Moni Meal reminds me of a bananas foster… meets a churro… meets a plate of sweet nachos. Are you with me so far? I keep it "lighter" by not over doing it with the toppings. It is the perfect hit of flavors and texture. You will see.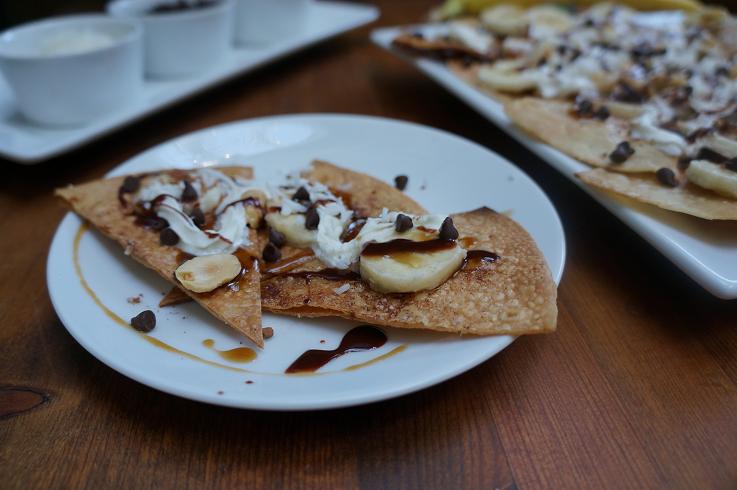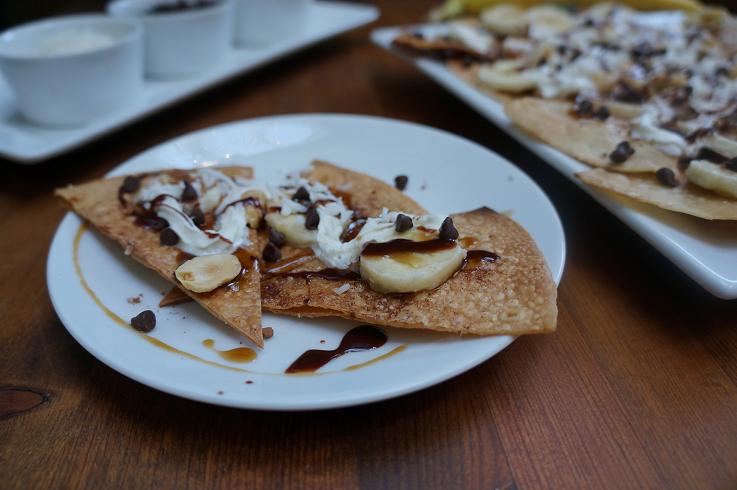 This is one of the easiest, super fun,  yet very yummy and delightful dishes. This is a great crowd pleaser too. Who would not love this at your next get together!
Start adding the whipped cream….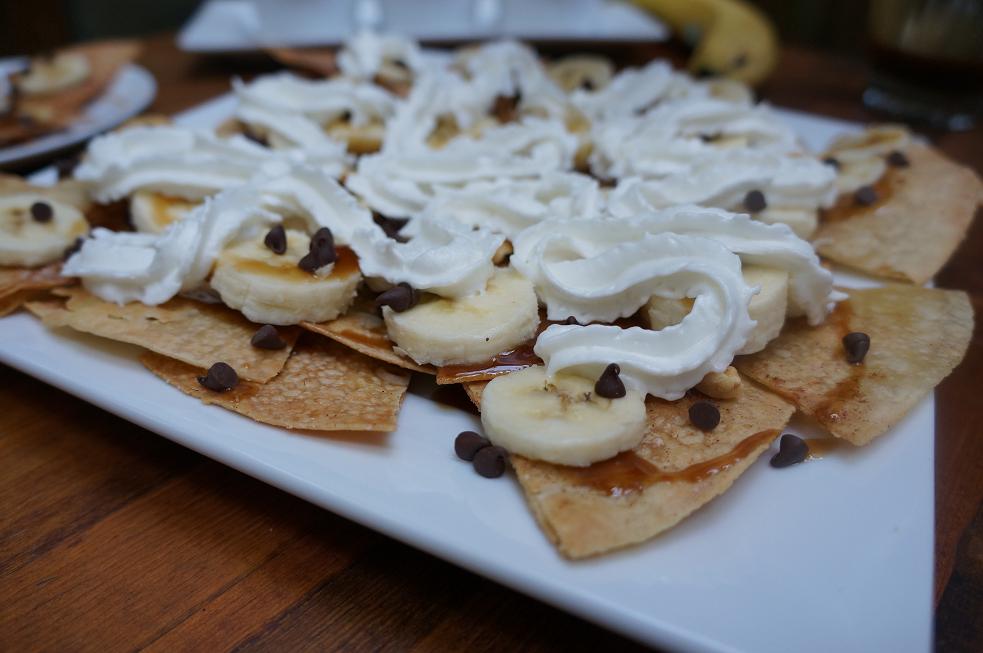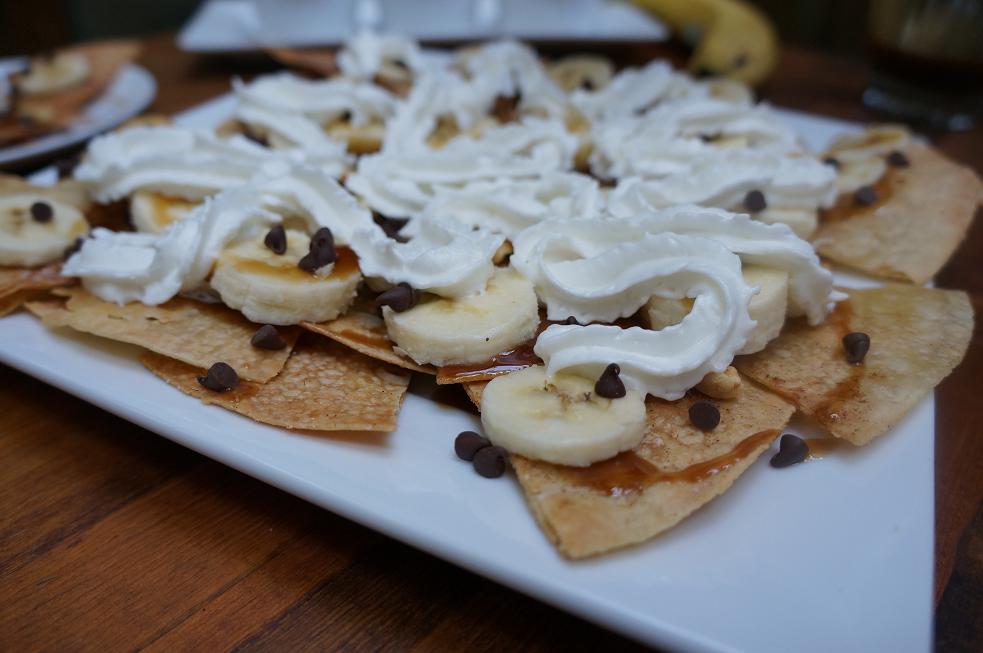 Nice lil' drizzles of chocolate syrup….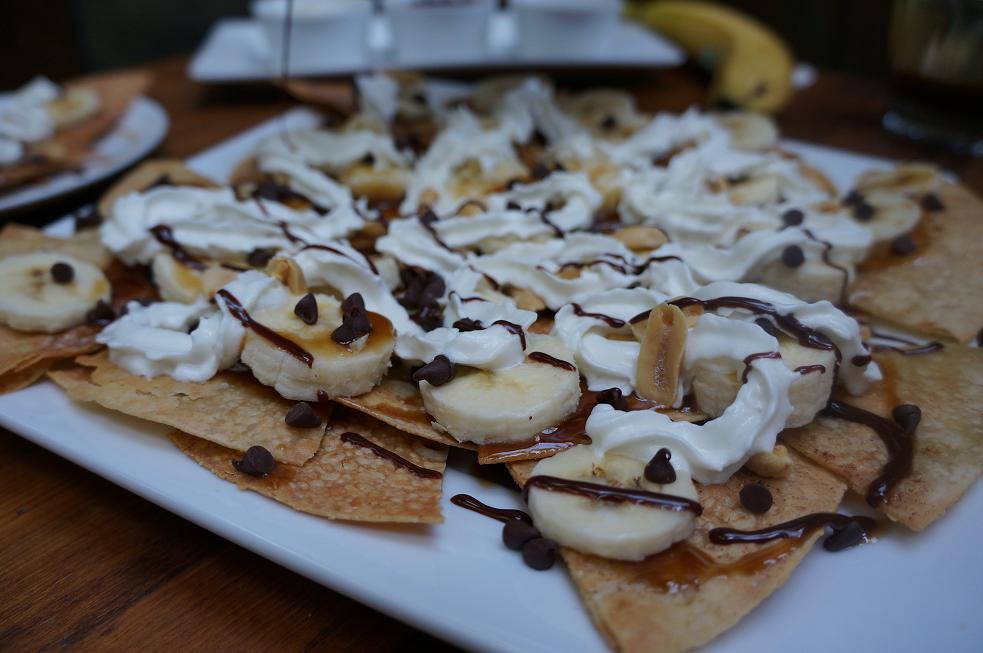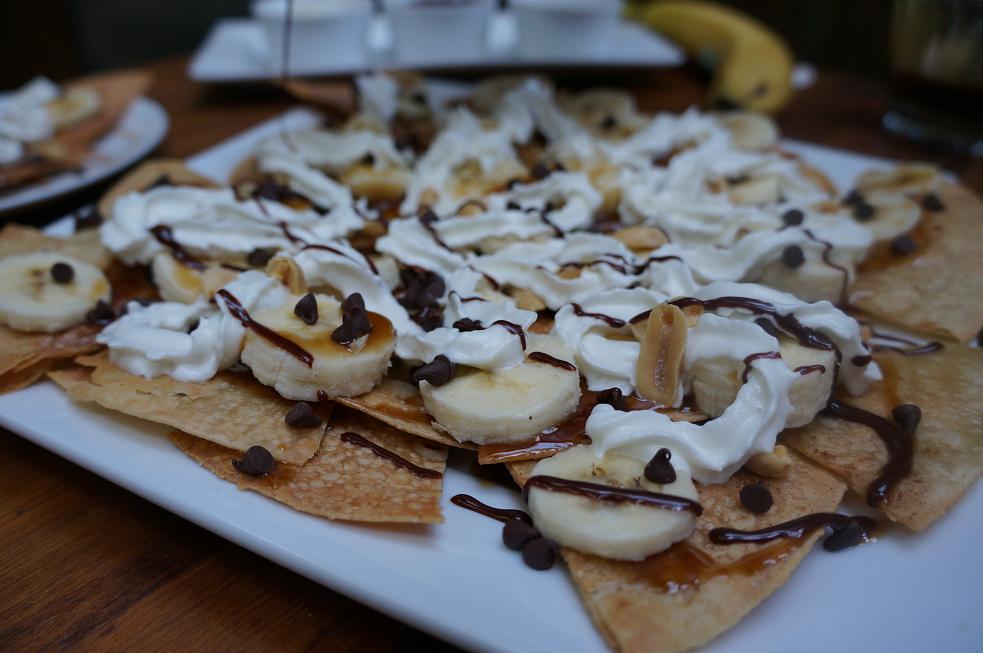 Add any toppings you like!
NOTES: Here are my notes if you do not have or do not want to use the ingredients that I use.
I use melted coconut oil for the tortillas – (but real butter would be fine).
I use coconut sugar – (but you can use your sweetener or sugar of choice).
I use Brown Rice tortillas which are also Gluten-Free. But you can also use whole-wheat or Ezekiel – (OR you can use just white flour tortillas). If you are not used to whole-wheat tortillas; I recommend sticking with white flour tortillas.
I have my classic homemade caramel sauce recipe (listed below) if you want to make homemade. Otherwise store-bought is fine but try to get an all-natural brand with no preservatives.
Other topping ideas: peanuts, shredded coconut flakes, white chocolate chips, other fruits like strawberries – (this would be a great pair with the chocolate), pineapple, etc. Anything you fancy really. 
Can serve this warm or cold but I find fresh is best so the chips keep their awesome texture.
You can also cut the ingredients in half to make less.
Mmmmm, a sea of dessert nachos….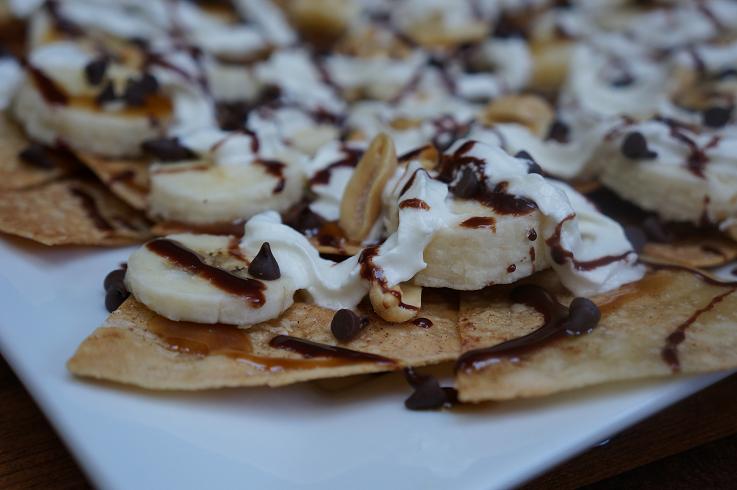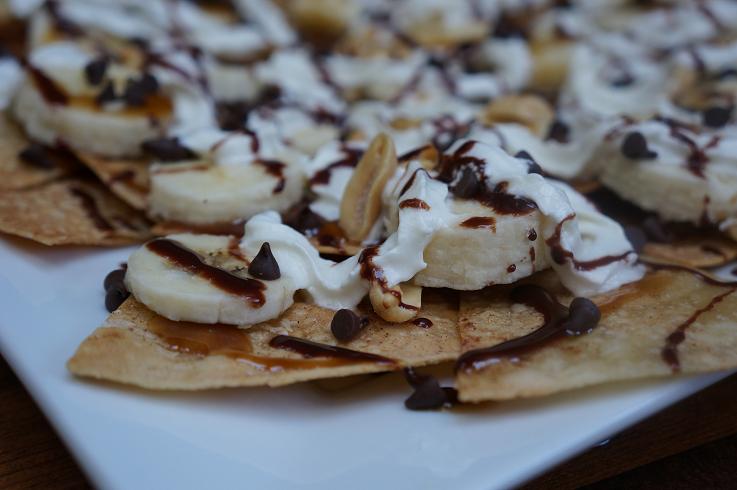 Remember though, how I make it below is why it stays "lighter" and not too heavy. I find the lighter it is – the better. If it is too heavy with too many toppings, it will be too sweet and too much sugar. The combination of the fresh toasted tortilla chips with all the flavors – is just SO spot on. Trust me.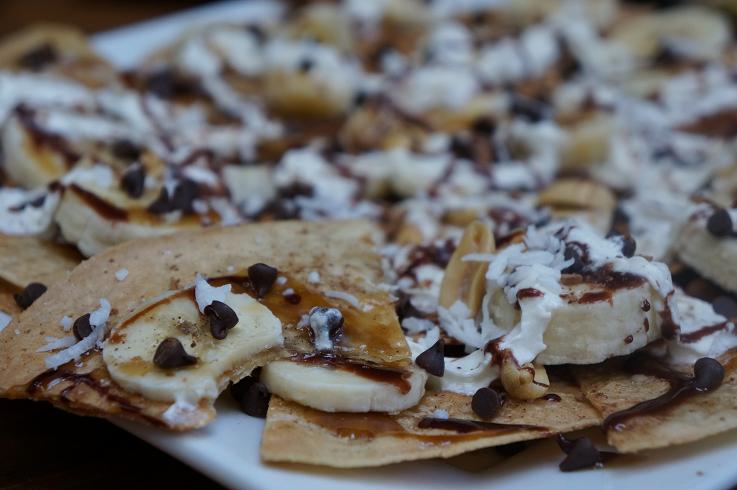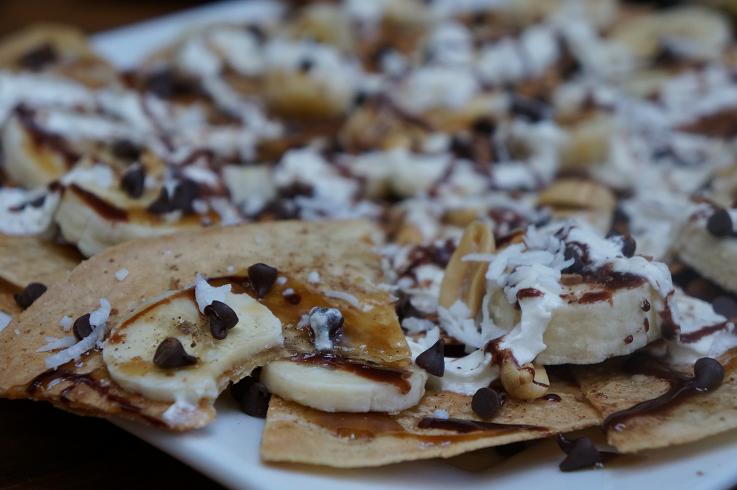 Enjoy!
Want more? Try all my Dessert Recipes and if you love Caramel… try my Dulche De Leche Chia Seed Pudding or My Gluten Free Brownies with Caramel Sauce.
Are you a nacho freak like me? What are your favorite ways to have them?
Moni
xx