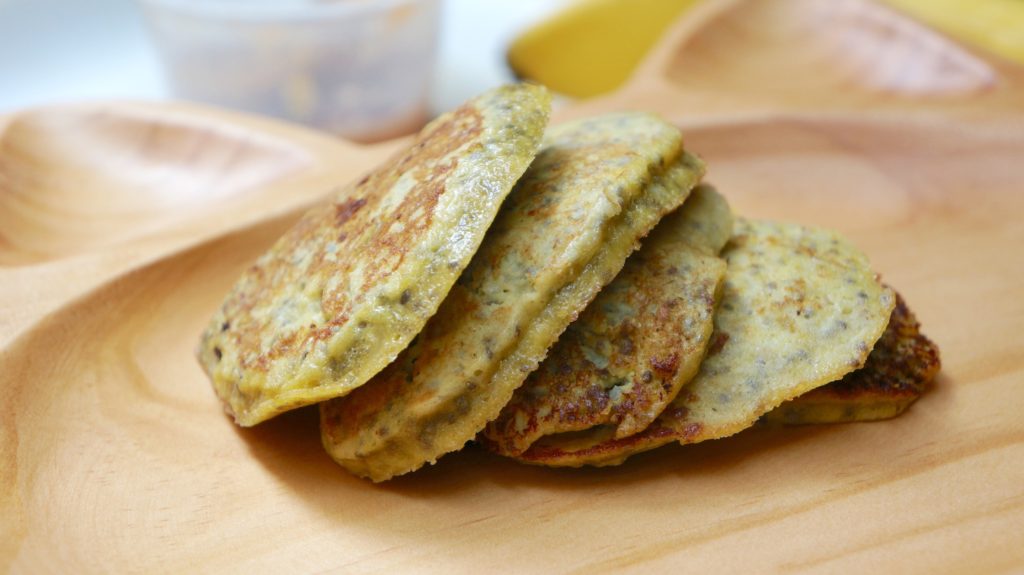 3 INGREDIENT PANCAKES!
These are a MUST try and most likely you have all the ingredients. Chia seeds are found just about everywhere these days.
Not only do we crave these big time… but our 9 month year old just loooooooooooooves them too!
Like, he is "double-fisted inhaling" them every time we eat them together which is great because they can't be any healthier and are naturally sweet! Thanks to a very ripe banana.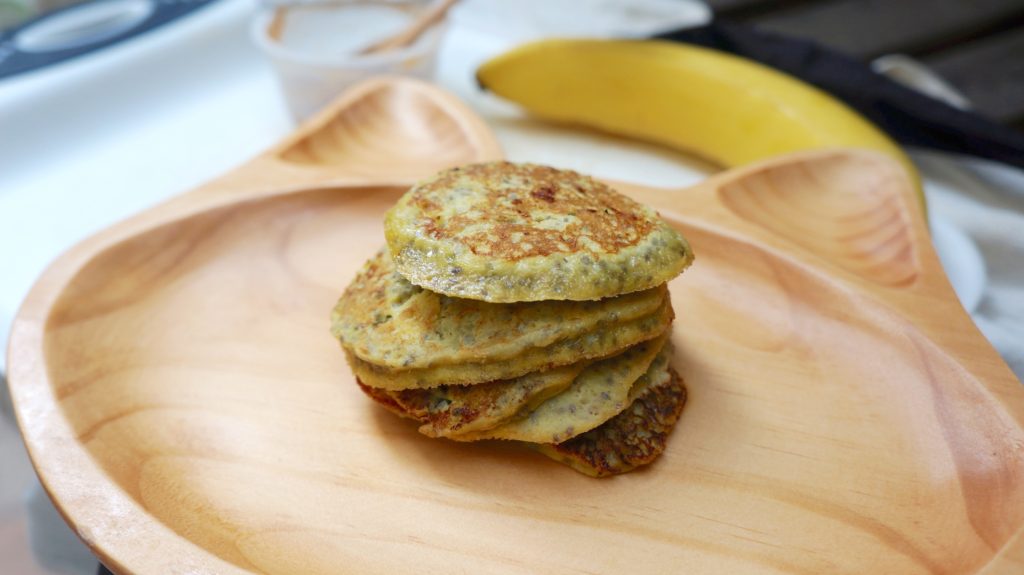 A yummy & very healthy breakfast or snack anytime.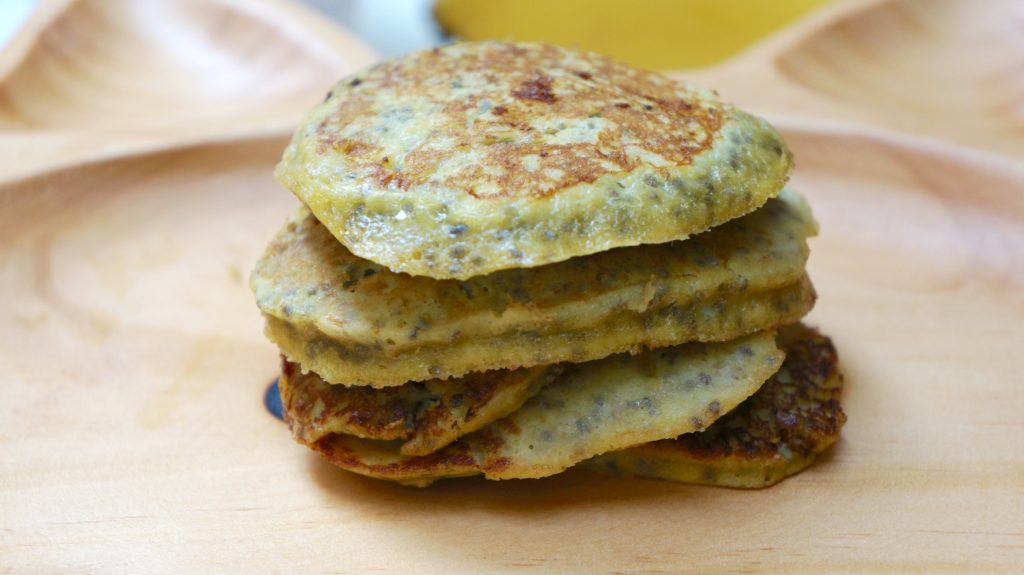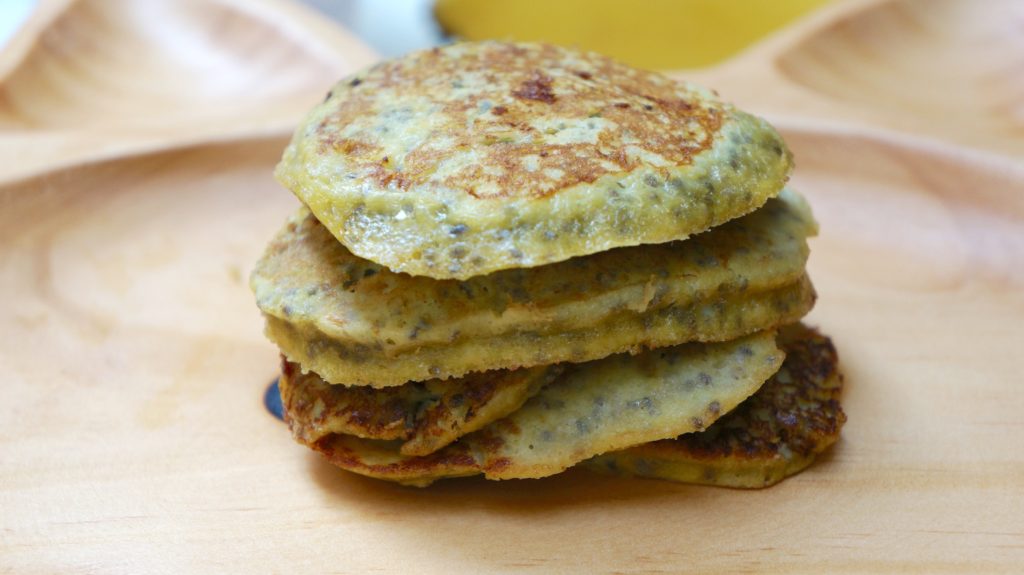 Loaded with omega-3s, protein, healthy fats and fiber. What else could you ask for. Perfect brain food for us all, especially a growing baby. Takes ya 5 mins too! Enjoy.
Follow Moni to connect on Face Book, Twitter, Pinterest, and Instagram (-to get a look of my everyday eats!)
EAT WELL. STAY FIT. FEEL GREAT.