Oh Wow. I am so excited to present you this recipe. It is definitely original and not out there on the web anywhere so it is a one-of a kind Moni Meal.  Let's start the year off right! You know how I love my Treats and my "Lightend-Up" Moni Treats too.
Get ready to indulge your heart out with a delicious, hit-the-spot, true to the title taste–treat that you can actually eat a whole bowl of! No need to feel deprived and no need to feel bad for polishing it off either. This is certainly a win-win recipe that is packed with 13 g of fiber, 7 g of protein, and is low in calories and low in sugar!  I do not know about you, but after the Holidays… I need all the help I can get to get back on a healthy but delicious eating routine!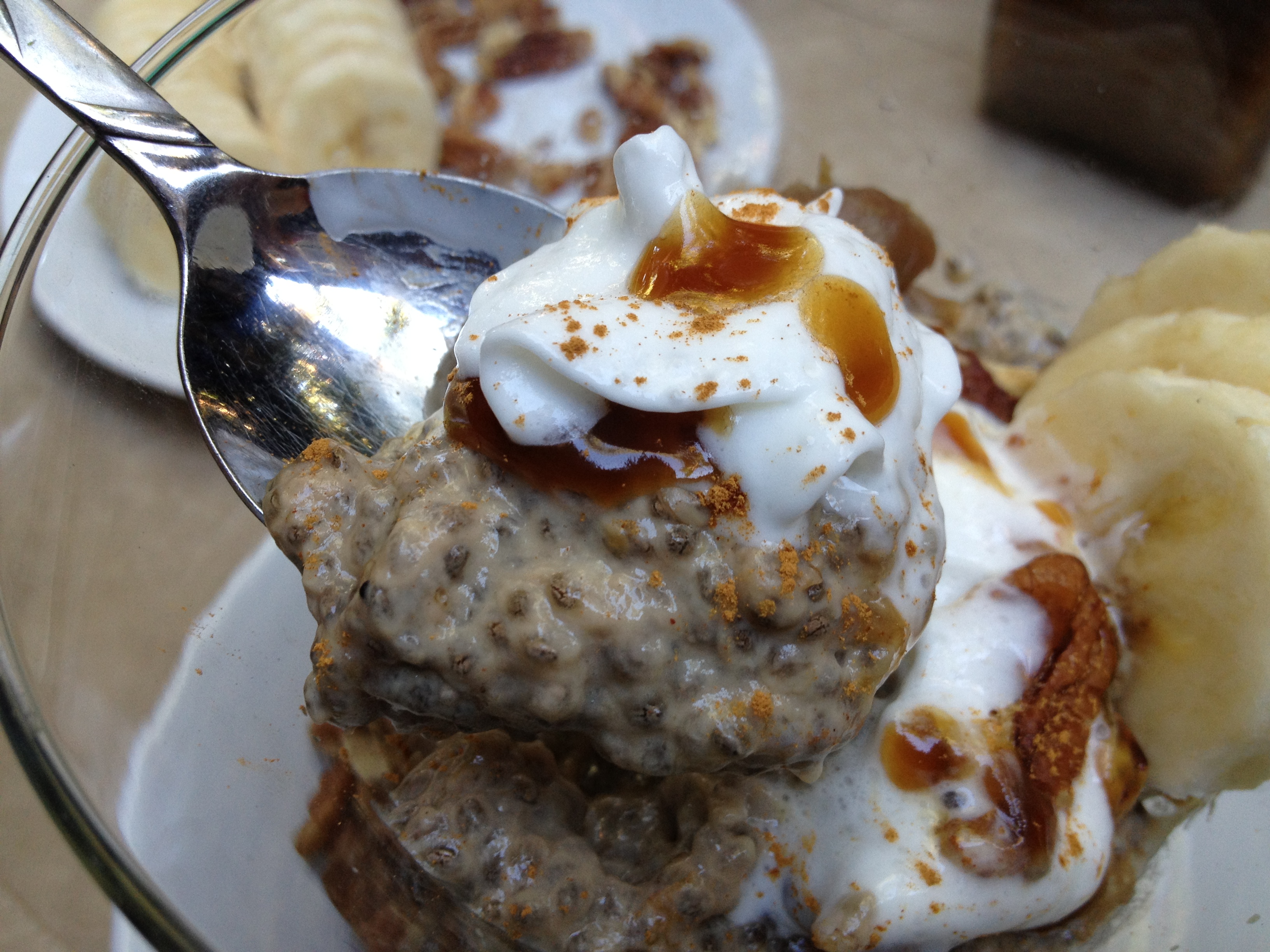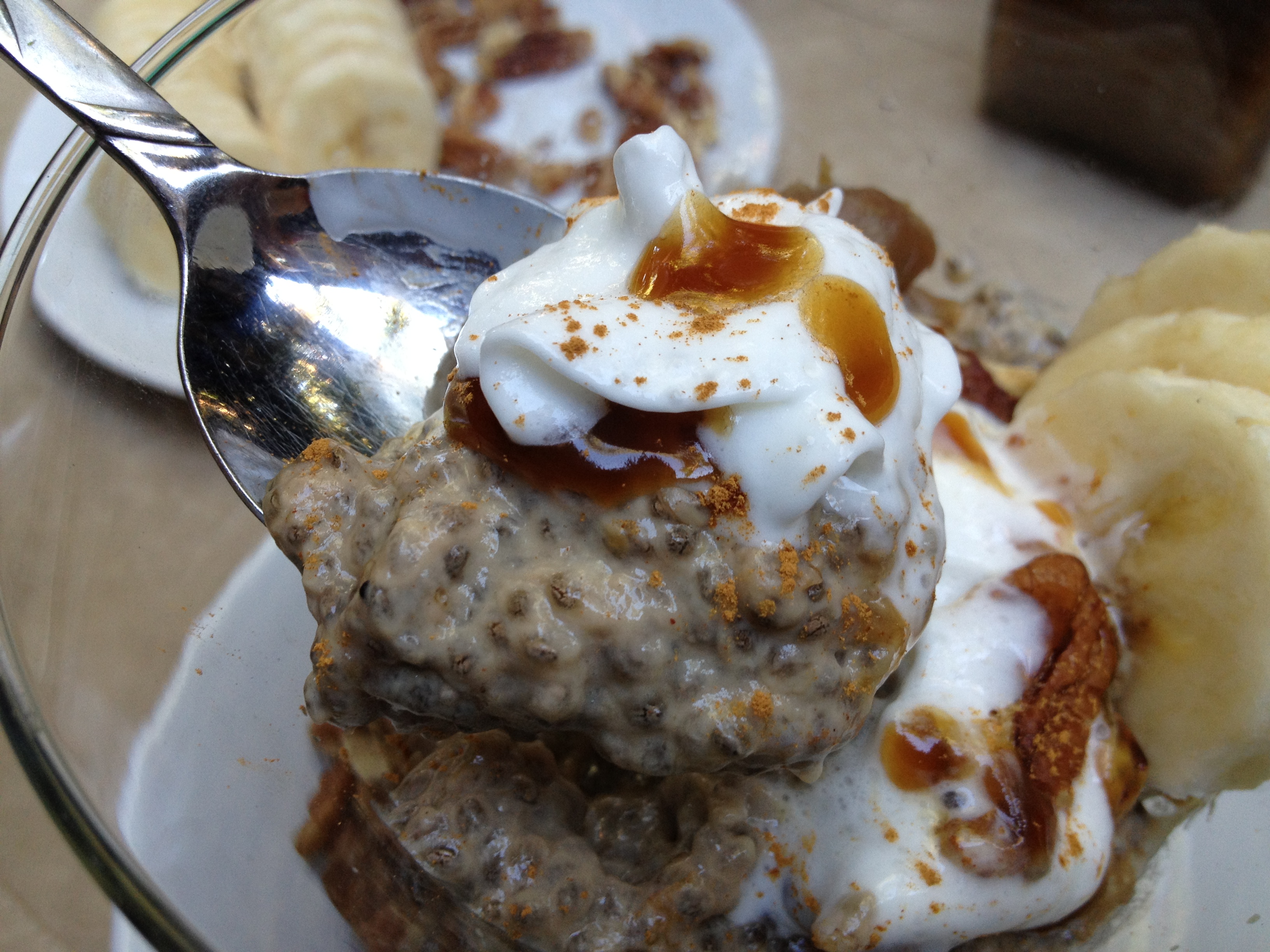 This is a healthy treat that you can polish off and not feel bad about doing so. Why? Well, you are fueling your body with Super Foods! First of all Chia Seeds are fantastic for you. They are loaded with Omega 3 fatty acids, are a Plant-based protein, contain Antioxidants, Fiber, Magnesium, and Potassium.  Many athletes and vegans/vegetarians are users of them too. Heard of Chia Gel?? Now you have.
So you see, this is what you get: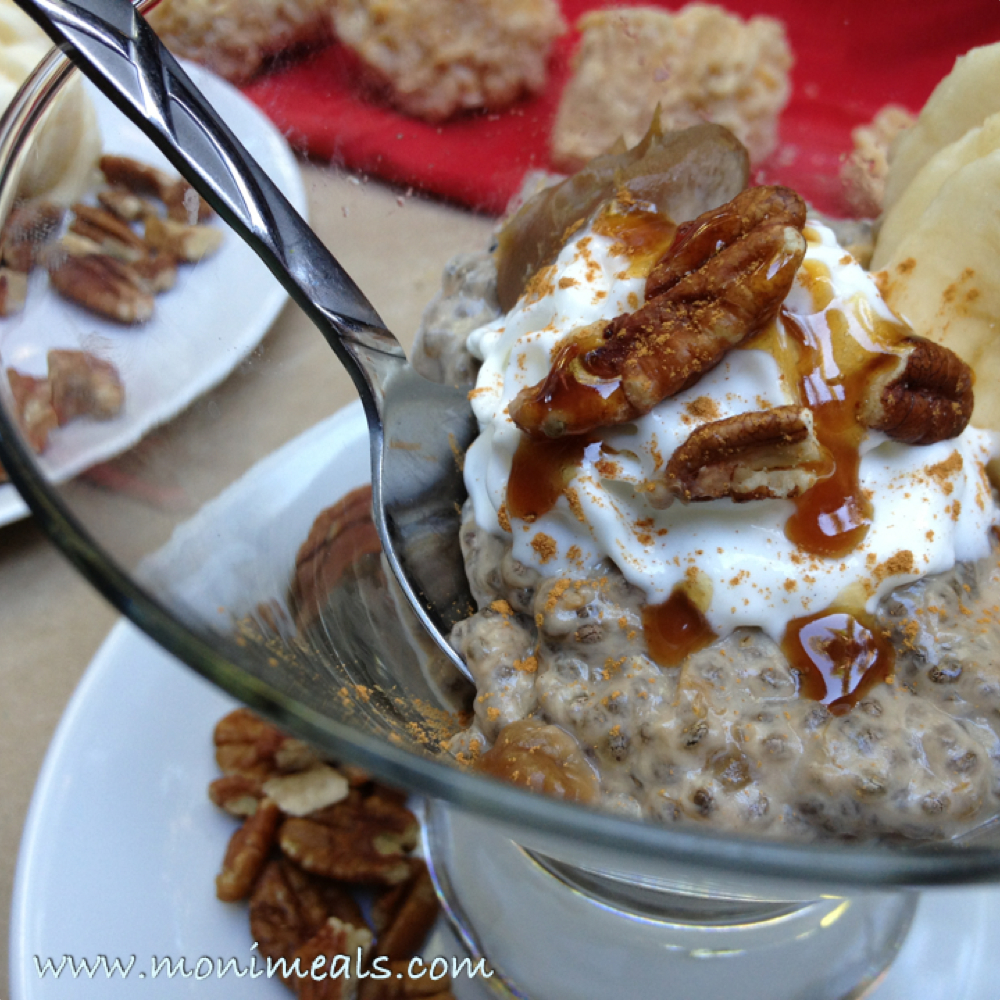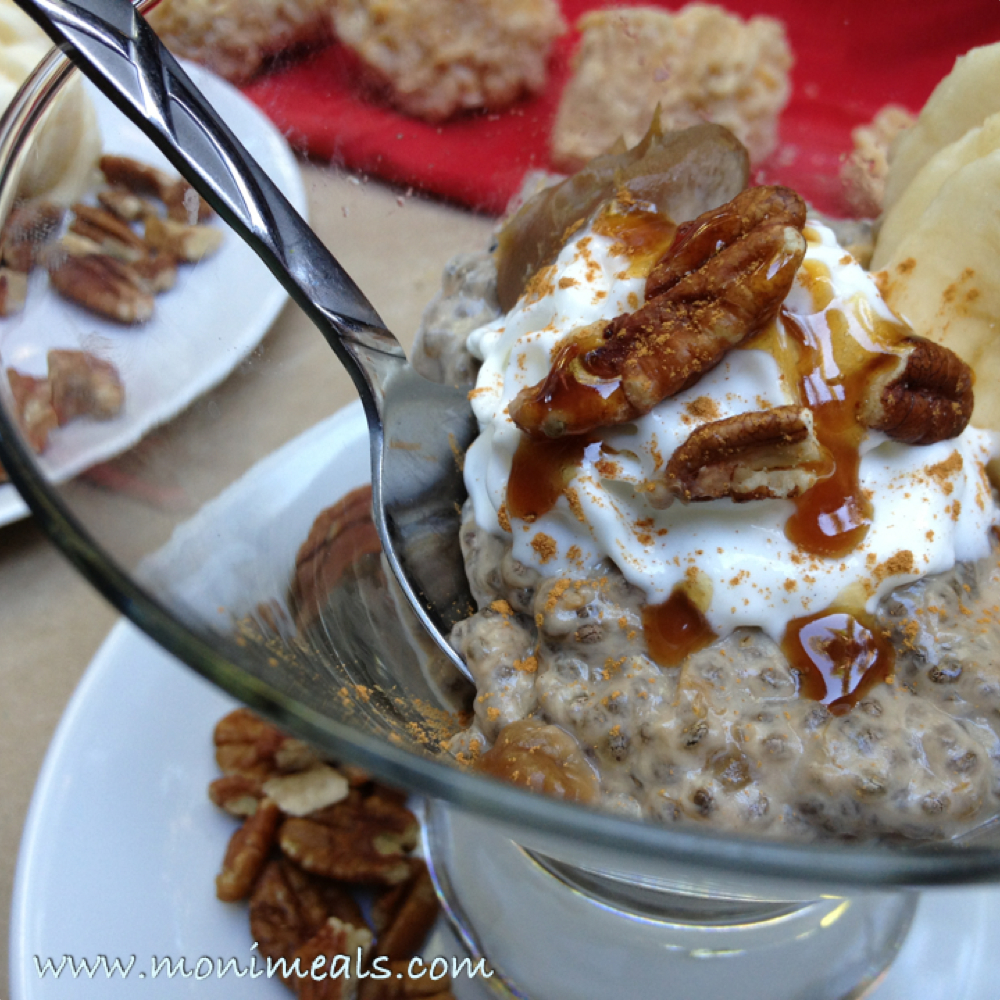 Welcome to Super Food Dulche De Leche Chia Seed Pudding. So smooth, so unique, so healthy, and such an indulgent treat. Like I said it really hits the spot and is low-fat, low-sugar, and you are fueling up with a Super Food that your body will thank you for.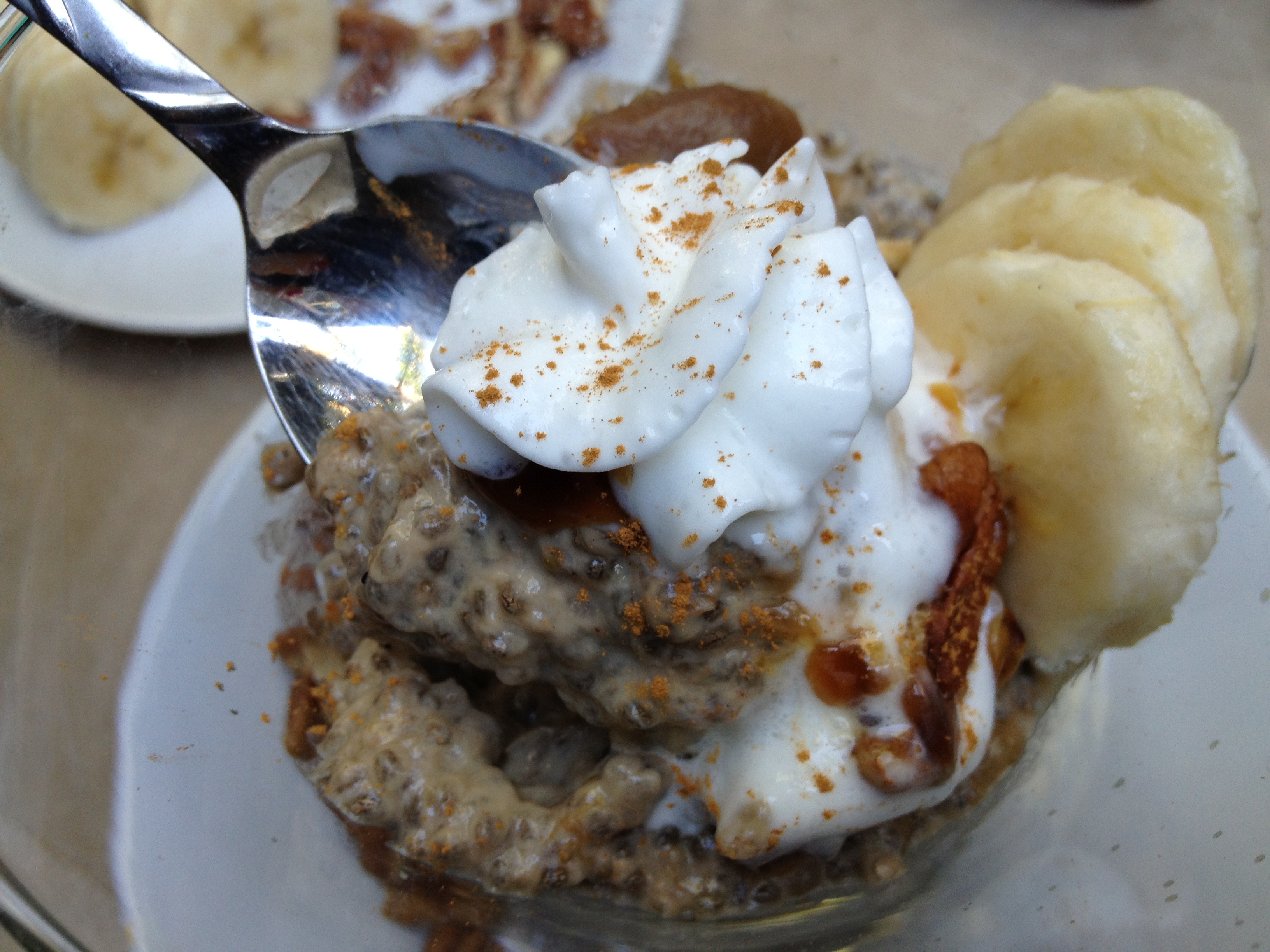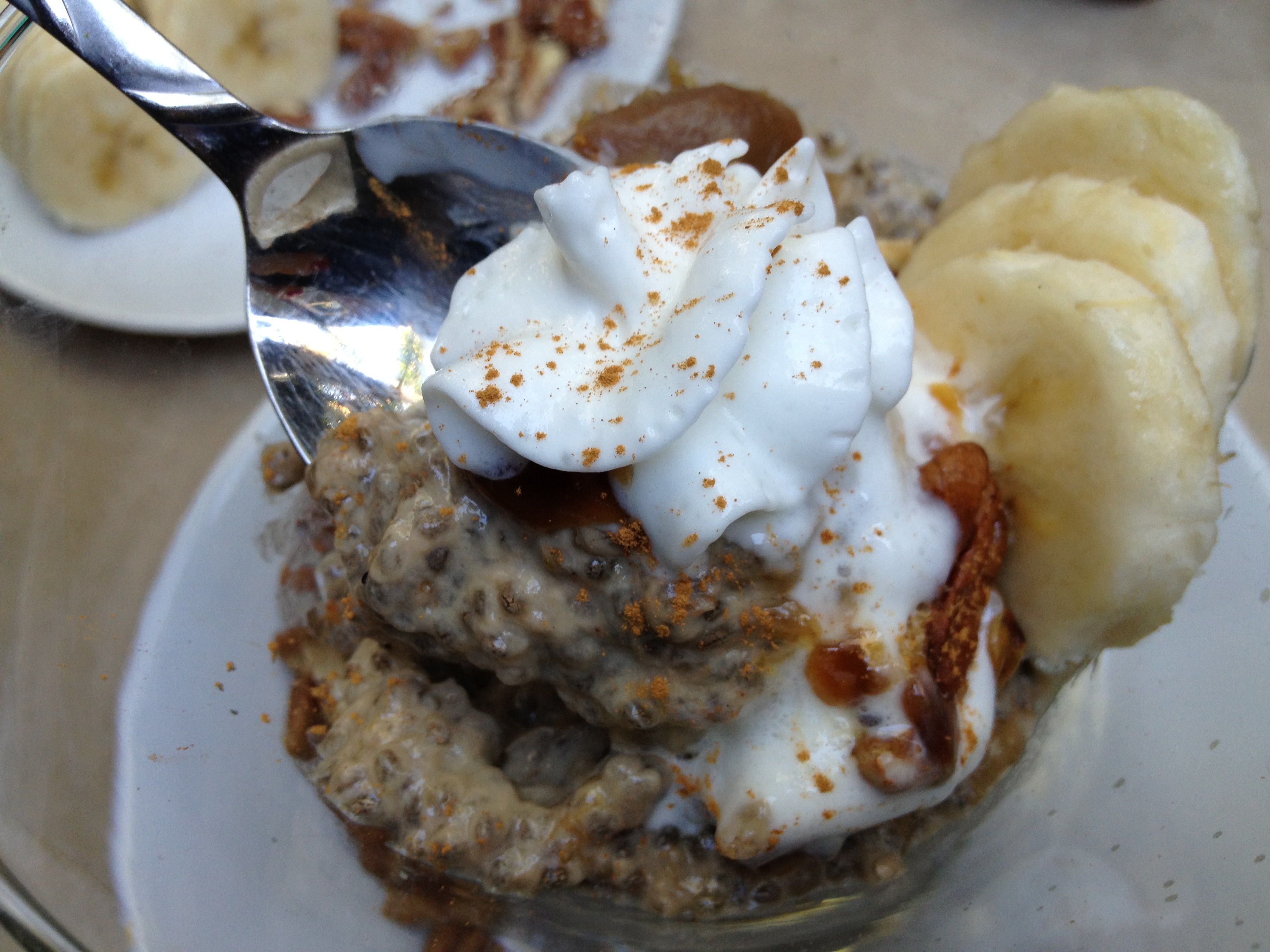 NOTE: As with any Chia Seed Pudding, you may find it has a little bit of a "slimmy" texture. It personally does not bother me one bit, I just wanted to give you a heads up. Plus, the fact that this is a super food, that TASTES so GOOD is what my focus is on!
Remember too if you are on the go or rushed in the morning, you could make this the night before and just store in a container that you can have on the go. See really a win-win treat all around.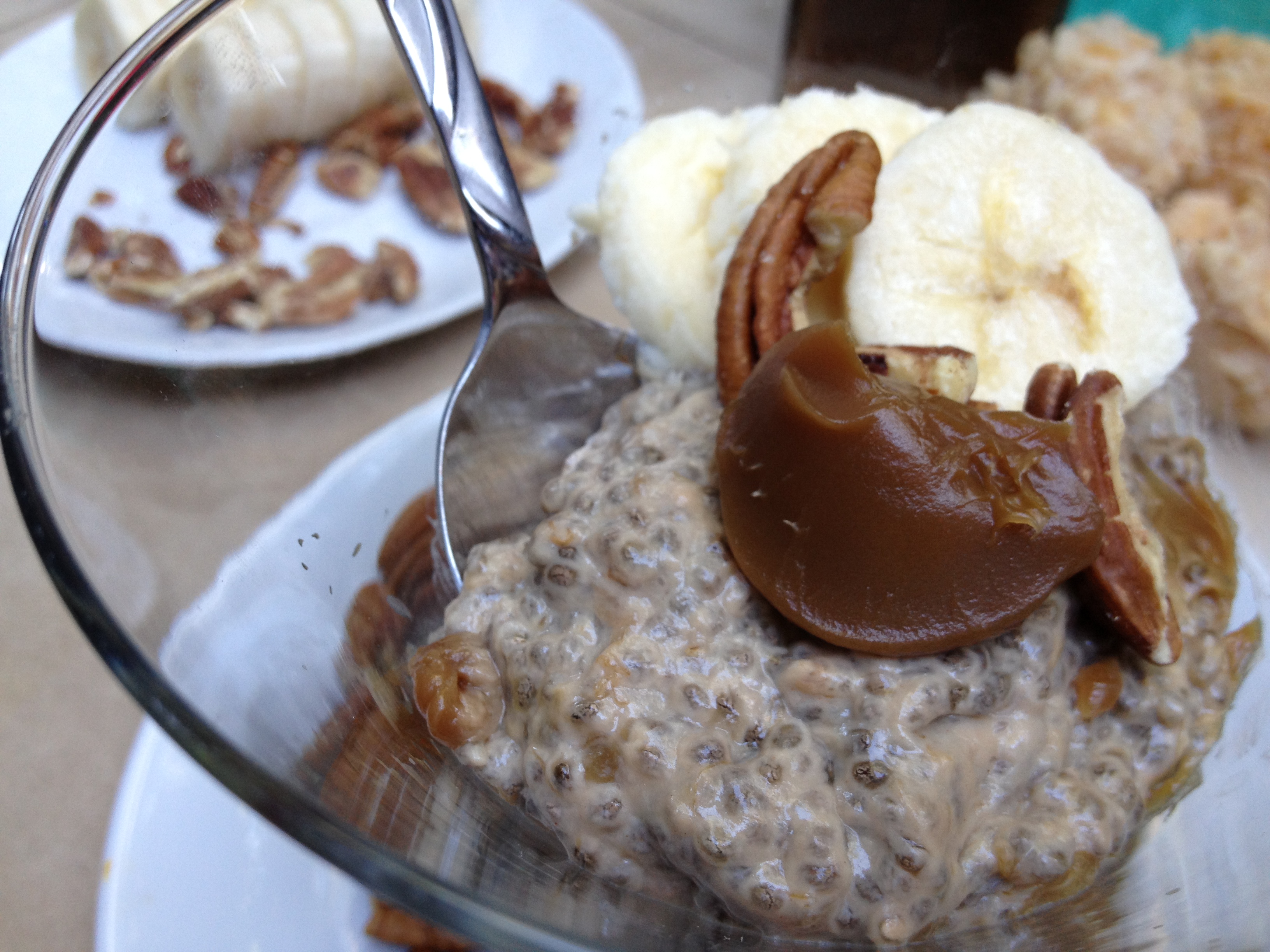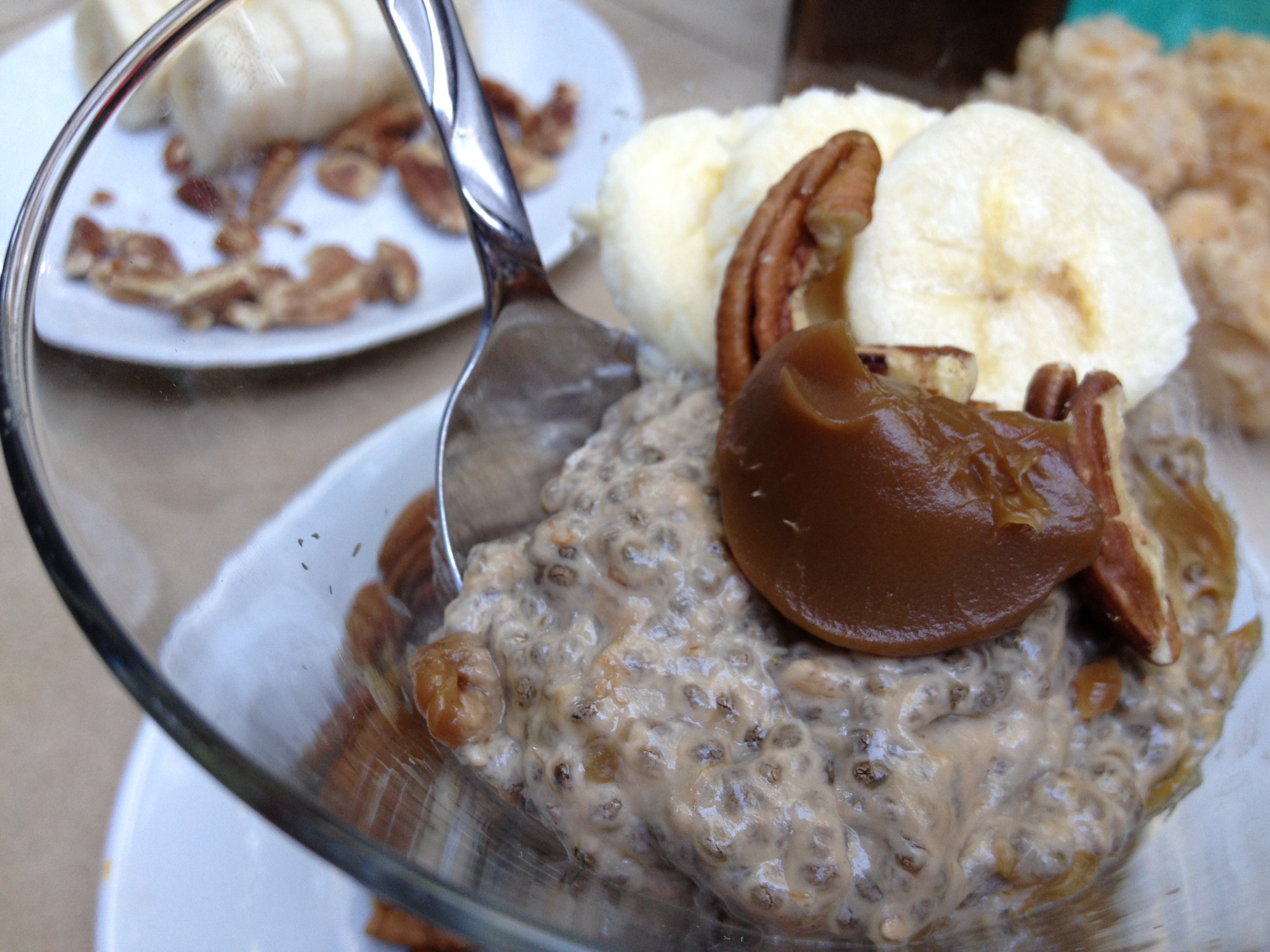 Check out the Nutritional Facts for this  HIGH-PROTEIN, HIGH FIBER, low in sugar, and with the "good-for-you fat" TREAT:  Calories- 246, Fat- 15.5 g, Sat. Fat- 2.5 g, Cholesterol- 10.0 mg, Sodium -185.2 mg, Sugar- 4.3 g, Carbs- 22.3 g, Fiber- 13.0 g, Protein- 7.9 g. What a pudding right.
Love Chia Seeds? Then for sure check out all my Chia Seeds Recipes and try my Moni Greek Yogurt Parfait with Brown Rice, Chia Seeds, and Nuts Recipe too.
Enjoy!