Baked. Addictive. Healthy. I just can't stop. I am loving these on a weekly basis and the hardest part… is the second we are done baking them – they seem to be all gone in a flash!
No junk in these or nasty trans fats. Just our beloved mother nature and a hot oven.
Healthy, Flavorful, All Natural and Delicious!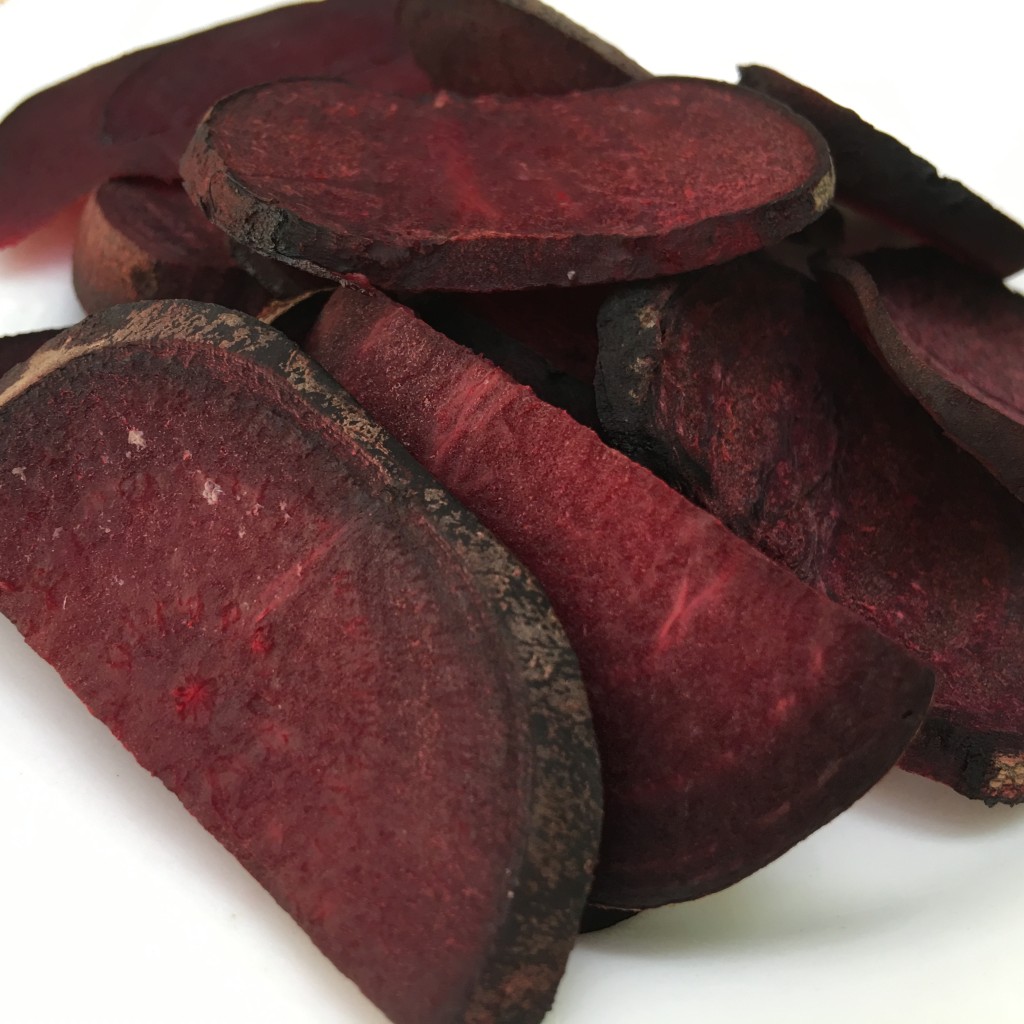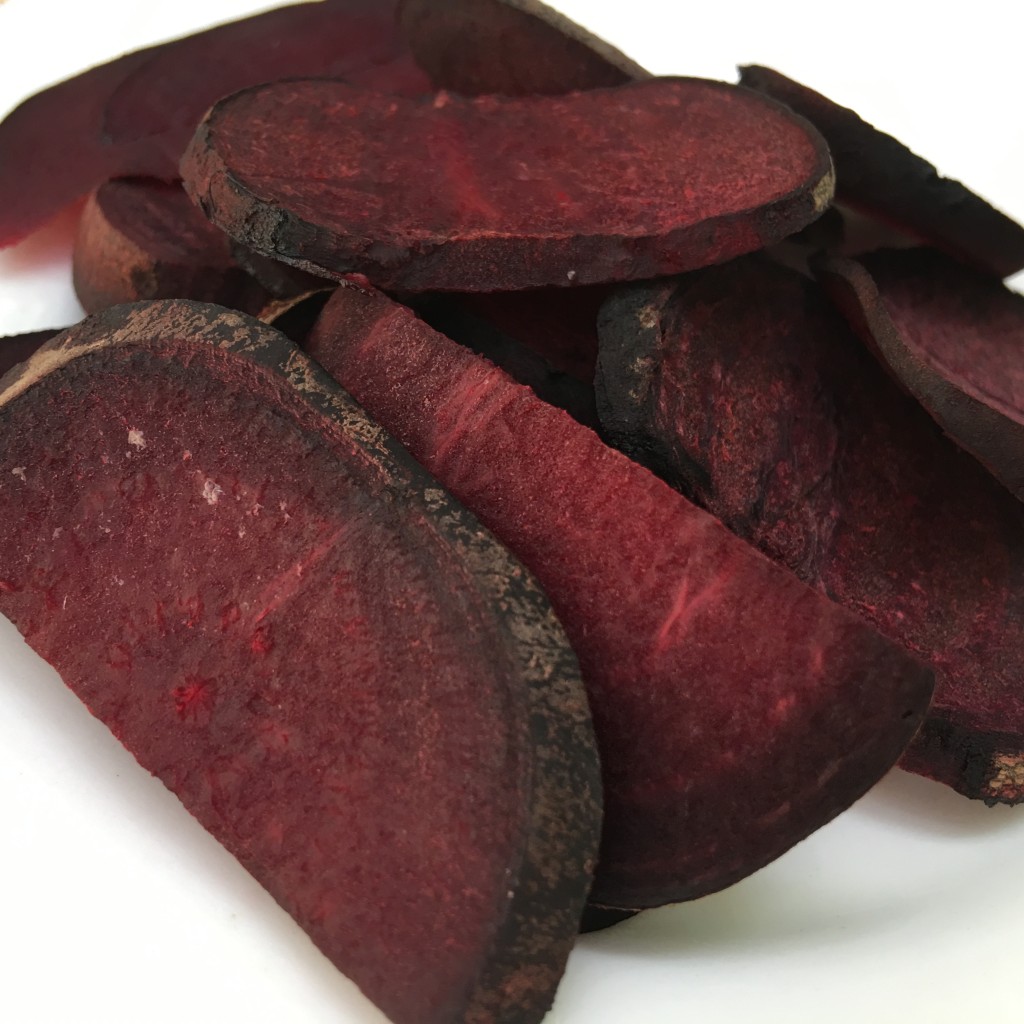 You will love this easy recipe. I suggest having the kids try them too.
Enjoy!
Follow Moni to connect on Face Book, Twitter, Pinterest, and Instagram (-to get a look of my everyday eats!)
EAT WELL. STAY FIT. FEEL GREAT.
Healthy Beet Chips
Author:
Prep time:
Cook time:
Total time:
The healthiest and most delicious guilt free "chips!" You will love this beet chip recipe. They are so easy and kids love them too.
Ingredients
3 organic beets
olive oil, enough to brush on
salt and pepper
Instructions
Preheat oven to 400 degrees F. Clean your beets well and the best part is that there is no need to peel them. With a mandolin or a very sharp knife – slice your beets thinly.
Put a cookie wire rack on top of a cookie sheet if you have one. Brush beets with olive oil, then add salt and pepper on both sides. If you don't have a cookie wire rack just use a cookie sheet.
Bake for 25-30 minutes. NOTE: if you don't have a wire rack – then after 15 minutes turn the beets over and cook for another 15-20 minutes.
Take them out and let them cool. They will harden up and then… Enjoy!
Notes
You can also add other spices and herbs like thyme, rosemary or garlic salt. [br]You can do this with sweet potatoes, egg plants, or zucchini – possibilities are endless!