A breakfast, snack, or a super fun and festive dessert with super foods? Yes. That is right – I got you covered to kick off your 4th right! Did I mention SUPER healthy too? Enter this super easy and festive recipe I created. You can "make ahead" so the flavors and textures really hold together too.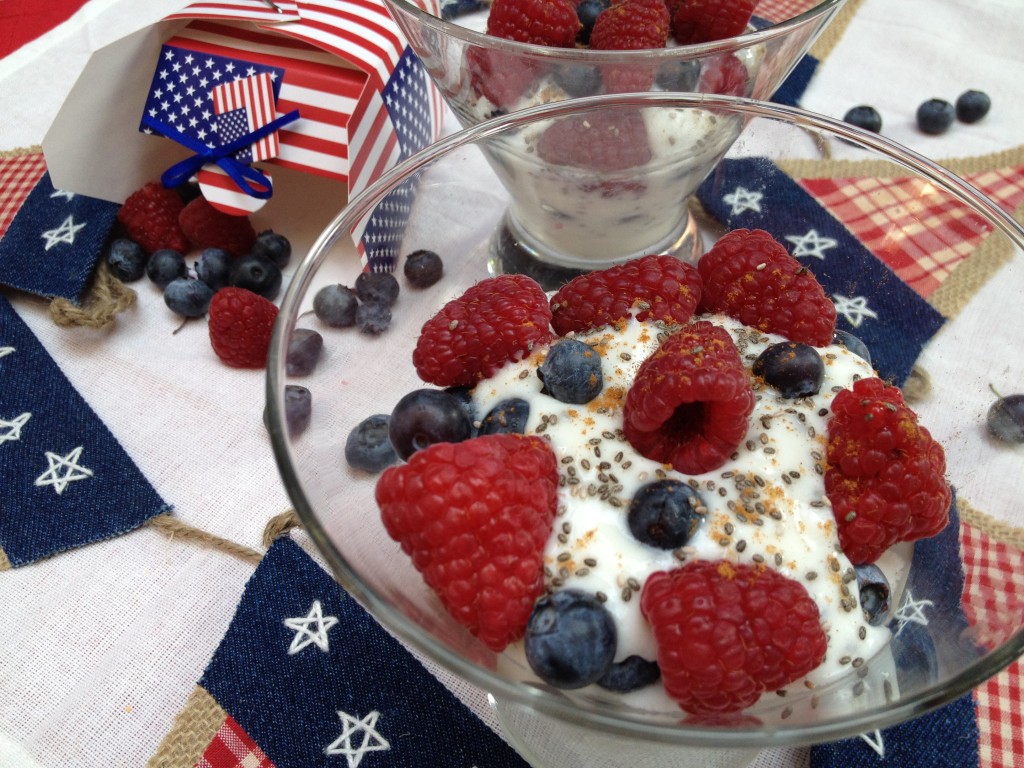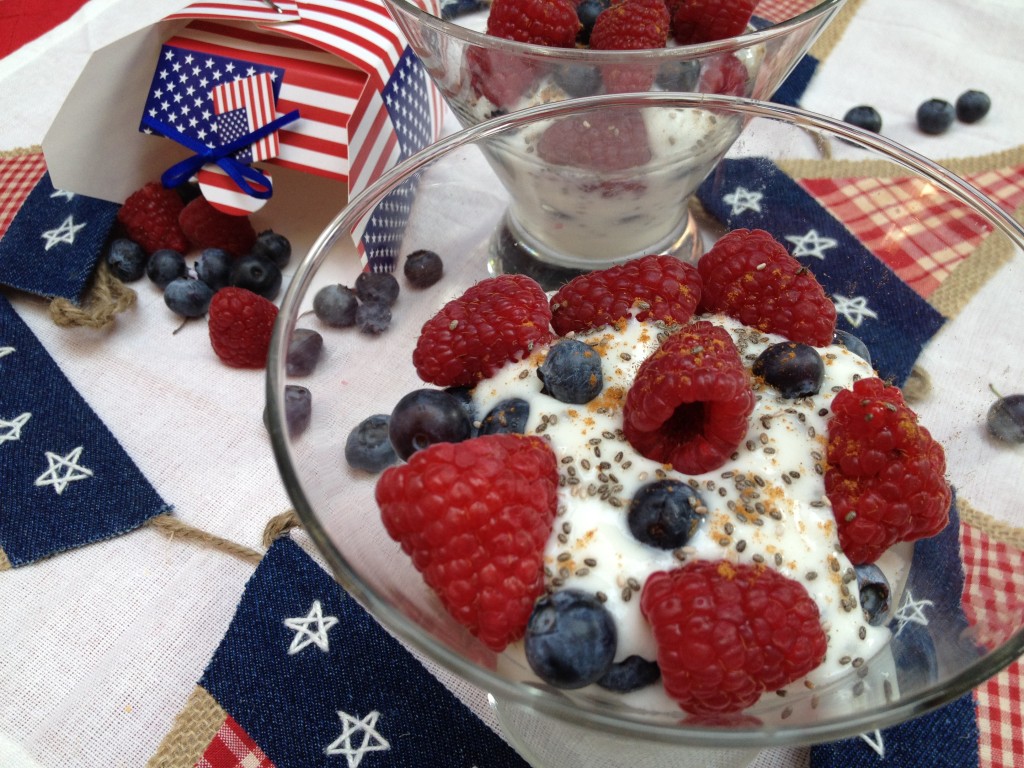 If you are like me you take advantage of a fun day like the 4th and you pack it all in. This means we will be on our beach cruisers, headed to the beach, then joining friends for a BBQ, and then wrapping up the night with the fireworks in the evening.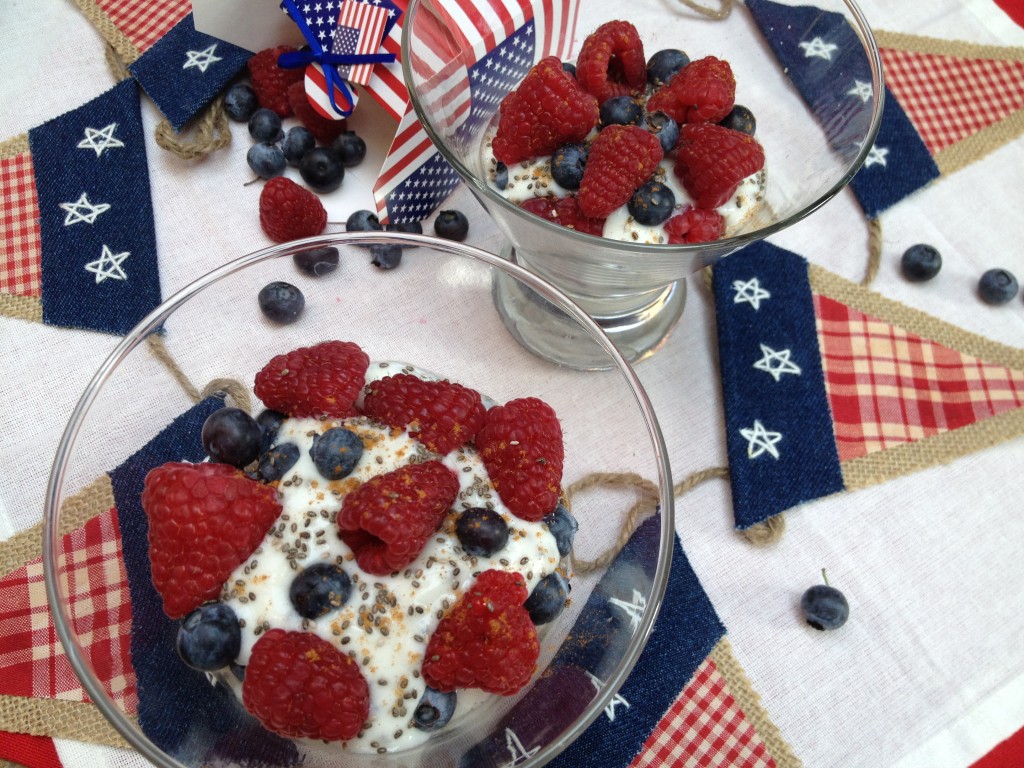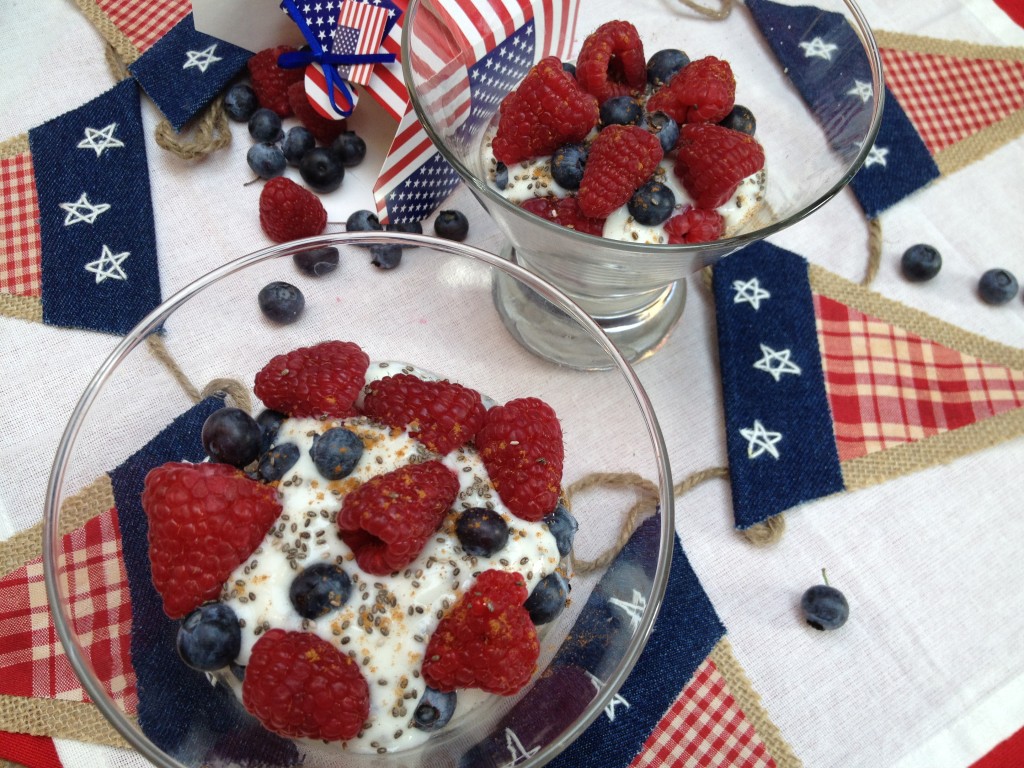 So you see… I need fuel and I want to fit in a healthy meal while I can. This holiday (4th of July) is after all meant to be fun and full of tasty eats all day long.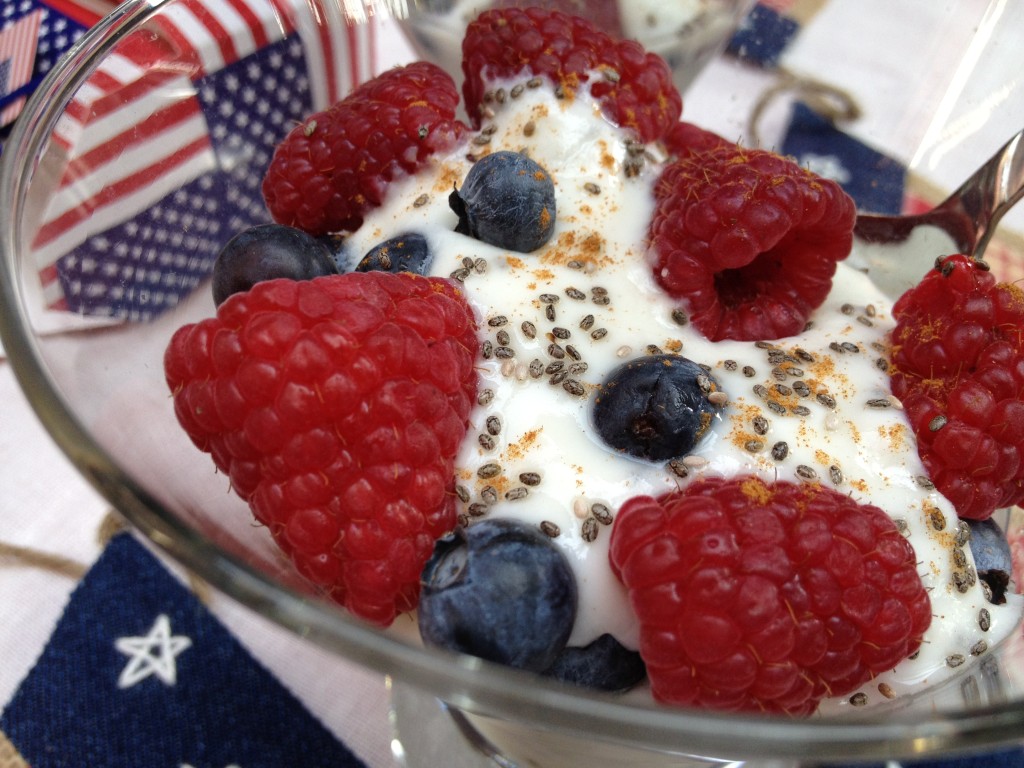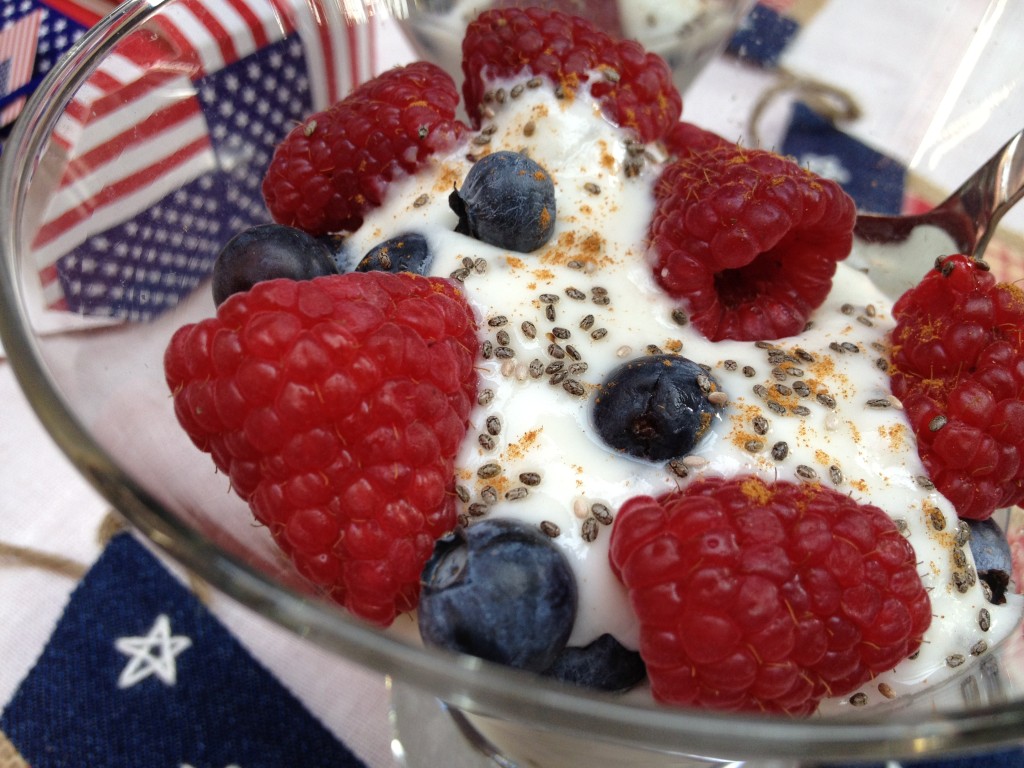 This could not be any easier and will be done in 5 mins. My favorite part though is throwing in some chia seeds to not only pack in some super foods but to make the recipe have a "sparkle! Get it? For the 4th…"sparkle?"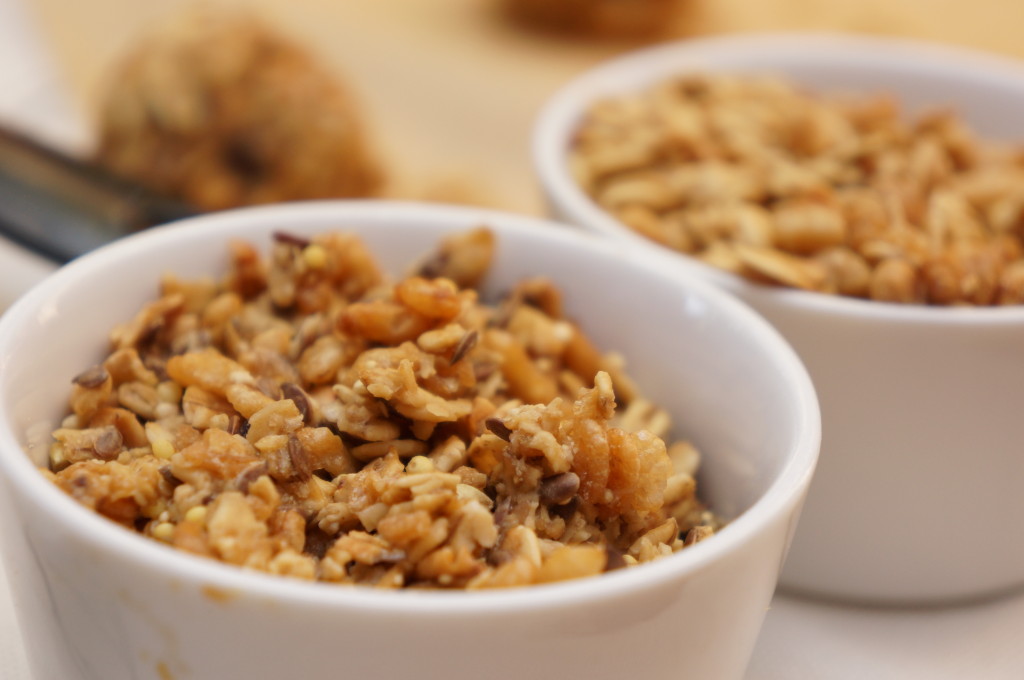 I also add my favorite granola from KIND. <– (Gluten-Free, 5 grams of sugar, with 5 grains, non-GMO, and seriously delicious).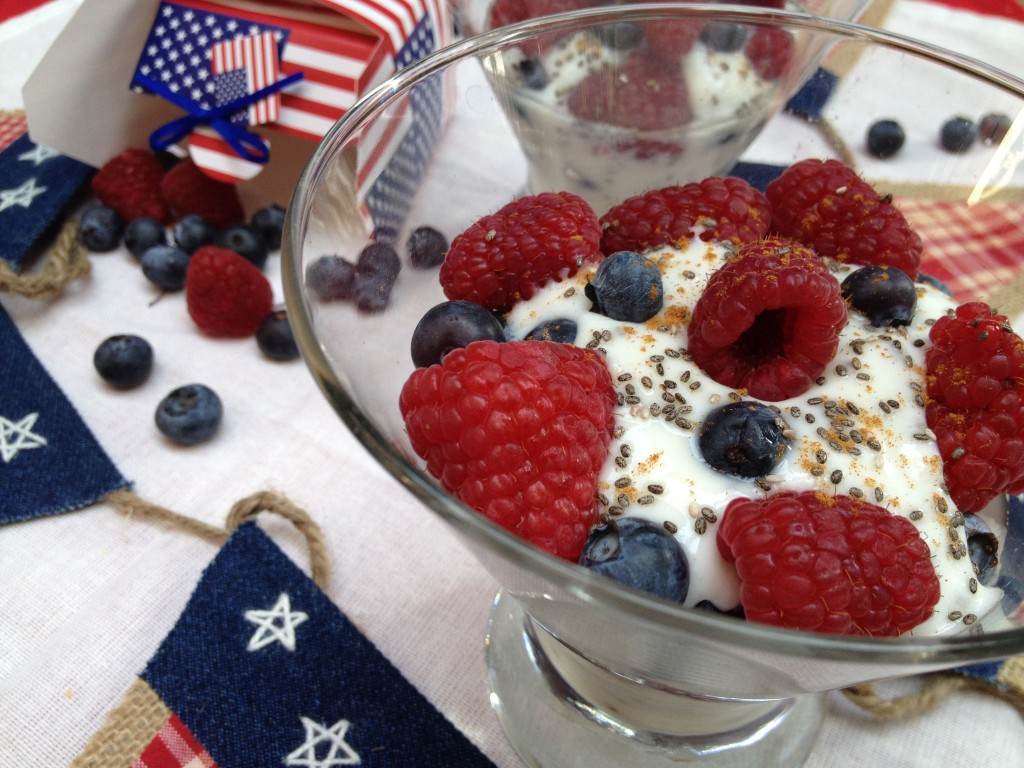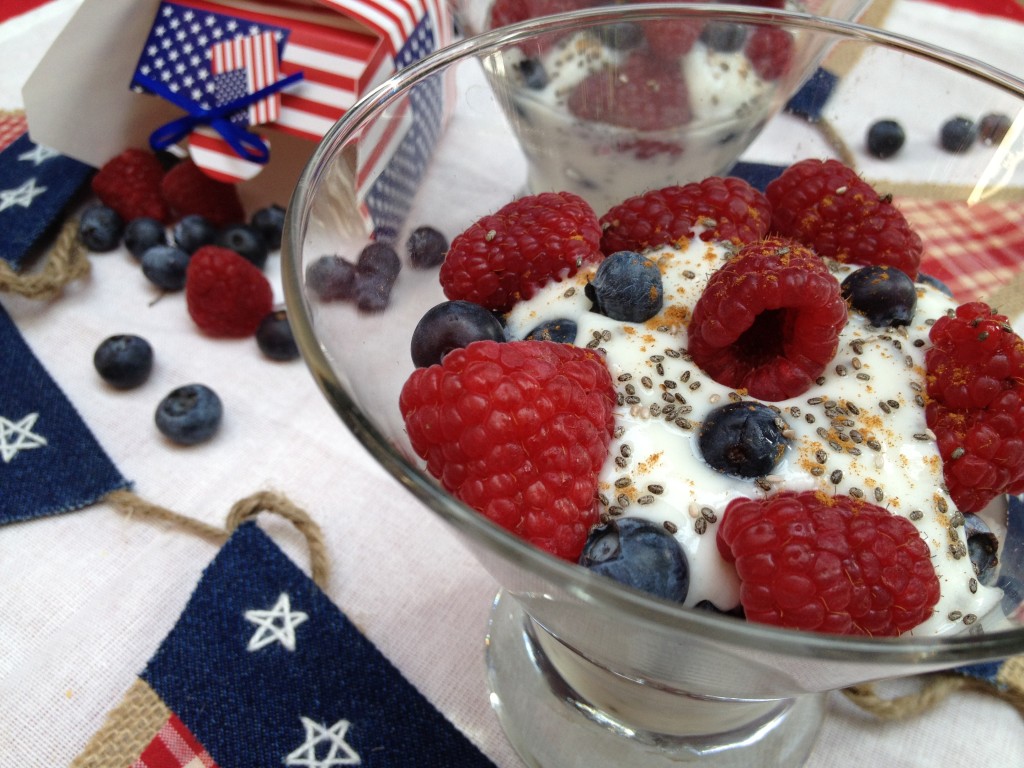 I always use the freshest produce (thank you farmers market) so use fresh and organic when possible. For this you can use blueberries, raspberries (I used raspberries this time), strawberries, or even pomegranate seeds. The choice is yours.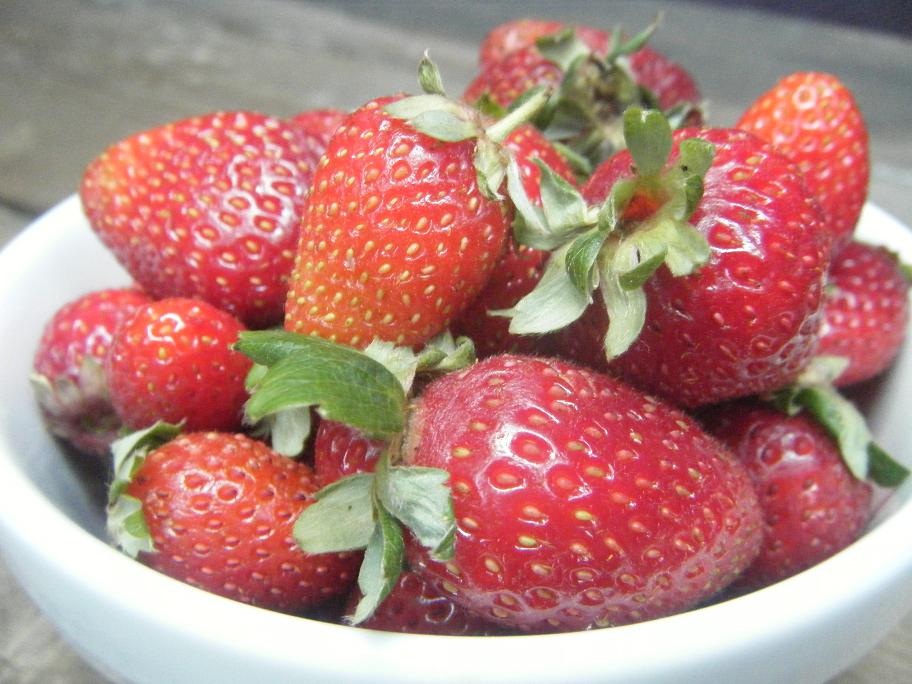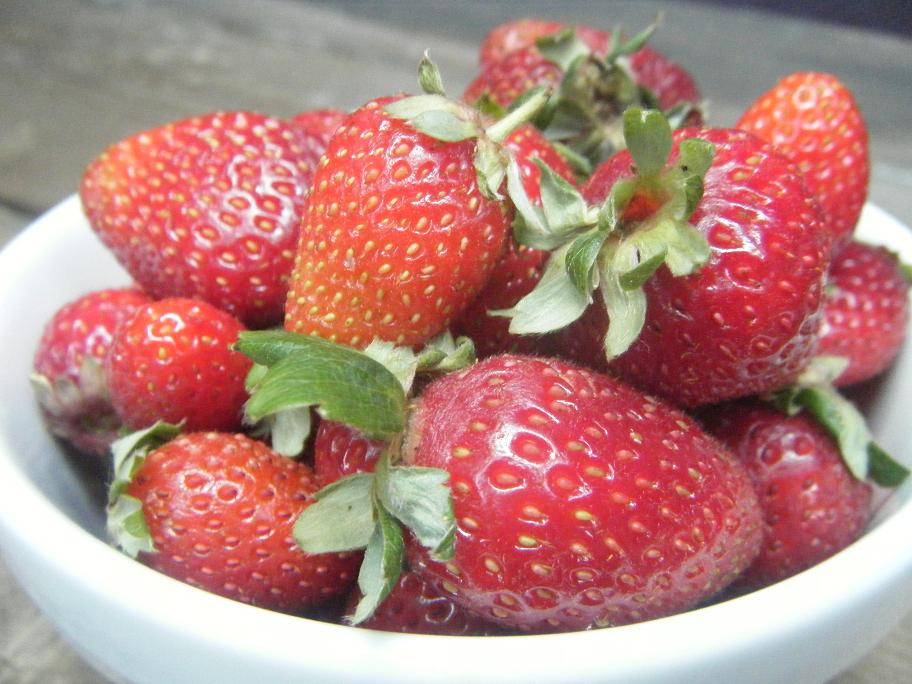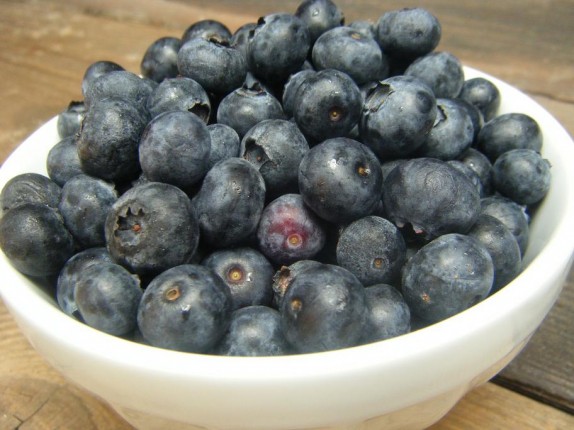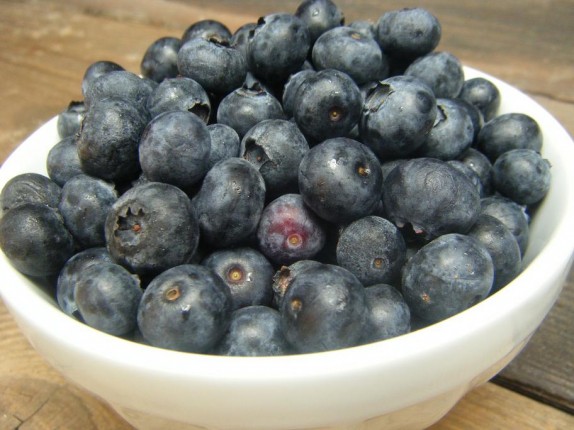 Healthy, kid-friendly, figure-friendly, super food-friendly, festive…and delicious!
NOTES:
can make ahead to let the flavors and textures come together and this is even easier for you.
rinse the fruit only when you are ready to use it.
you can add in other fruits but I went with blueberries and raspberries.
chia seeds can be found at almost any store now and I use them all the time. They add the "sparkle!"
add in your favorite granola, cereal, nuts, and seeds or great for a topping too.
you can make 2 large

parfaits

or 4 small.
a dollop of fresh whipped cream would be an excellent call on this yummy parfait.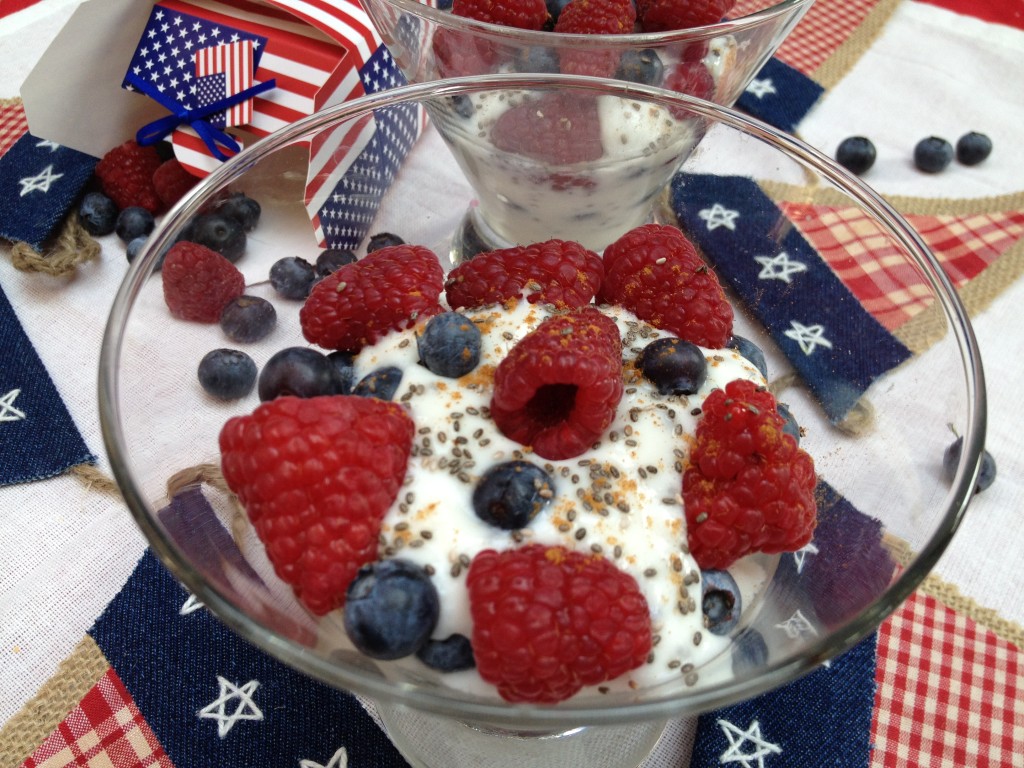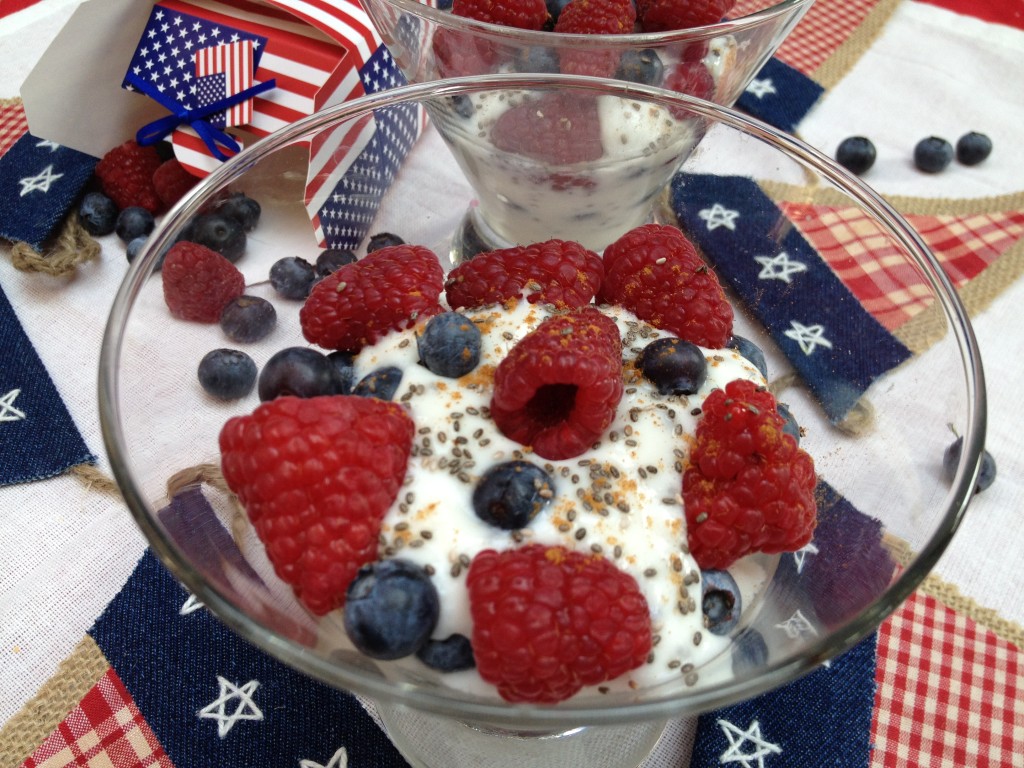 If you like this recipe then you will LOVE to also try my "Moni's Must Make" Strawberry Cobbler, <–-I make it every 4th also & all summer long!), my Double Protein Yogurt with Chocolate Chips,  <— (36 grams of protein!), and my Greek Yogurt Parfait with Brown Rice, Chia Seeds, Nuts, and Fruit. <—(so unique & filling!).
Try all my Breakfast Recipes too. Enjoy.
Happy 4th!
Moni xx