This is one of my perfect Summer, but also Forth of July recipes! I make it every 4th and all Summer long too – especially because strawberries are in their prime.
I think summer <— (all my summer recipes!) is all about being with friends and family. Enjoying BBQ's and dinner parties. That calls for a lot of good eating. Strawberries are in season all summer and I ALWAYS stock up at the Farmers Market.
So you will love this recipe. I feel like everyone loves cobbler- even the kids AND even the grandparents.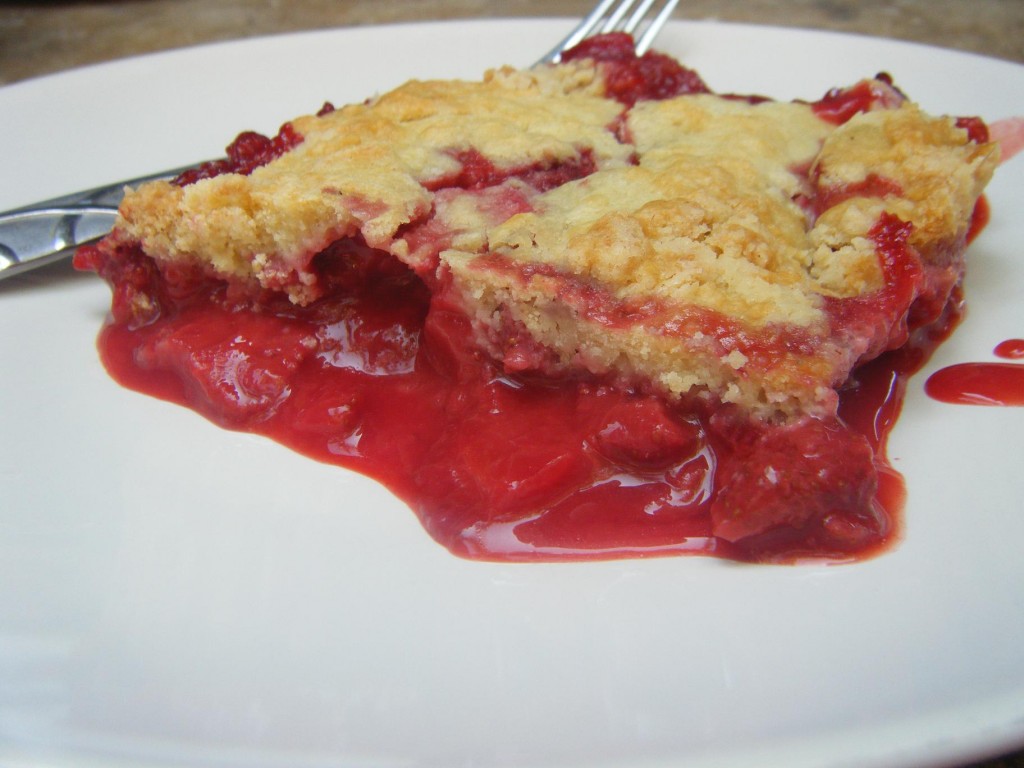 I love how this cobbler can be served warm and at room temperature. Or you can always serve it cold, and it will taste like strawberry pie.
The cobbler can be refrigerated for up to 2 days. It takes five minutes to prepare. Then the oven does all the work.
NOTES:
You can top it with homemade whipped cream OR vanilla bean ice cream, if your heart so desires.
I hardly sweeten the fruit – I'd rather let the natural sweetness of the fruit do its job! But if you need to make the strawberries sweeter have at it by adding more sugar.
You may also want to check out my other Fruit Treats & here are all my Summer Recipes too. Yum!