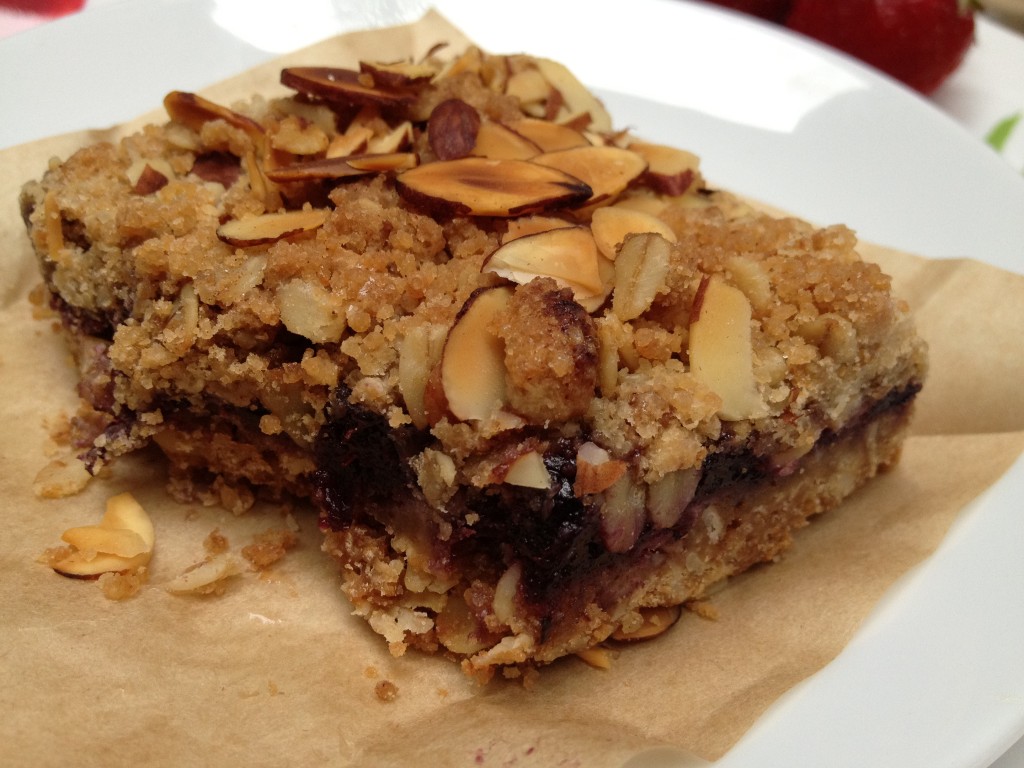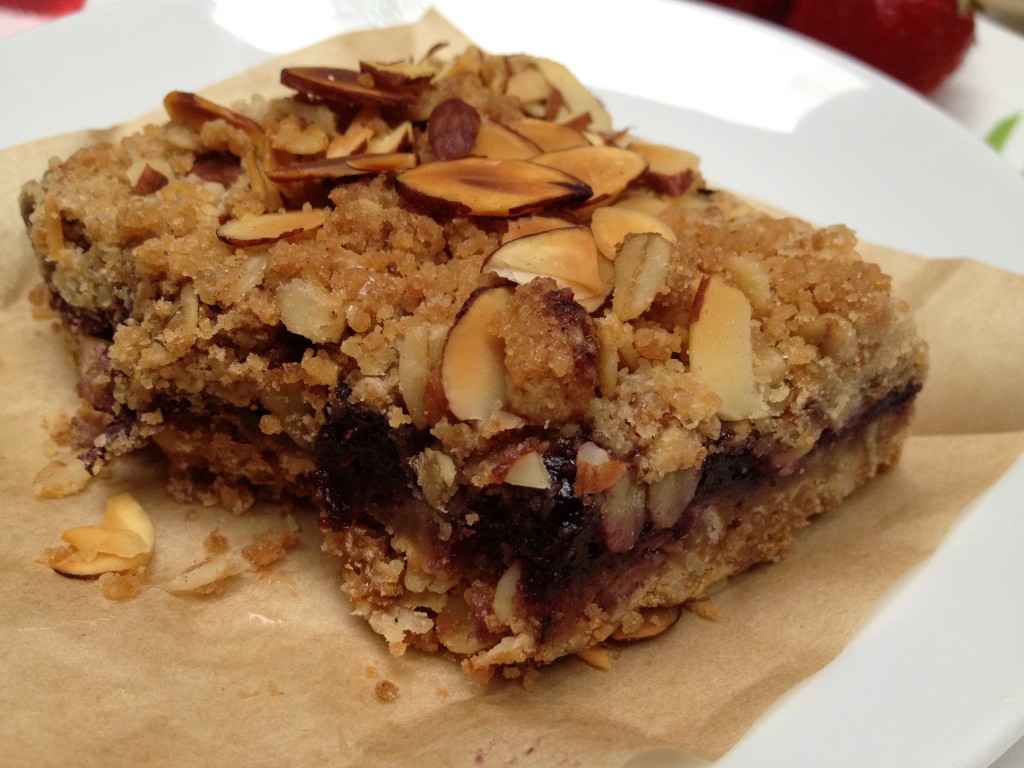 "That is Phenomenal!" Those are the words that came straight out of my husbands mouth on his first bite. Wow. If you only knew how funny this was to hear. I have been married to the guy for years (almost 11!) and I think this was the first time he has ever used this word. He took one bite of these Blueberry Oatmeal Almond Squares that I share with you today and was in love. They were nearly all gone in 24 hrs. This recipe is so easy and perfect for an anytime treat.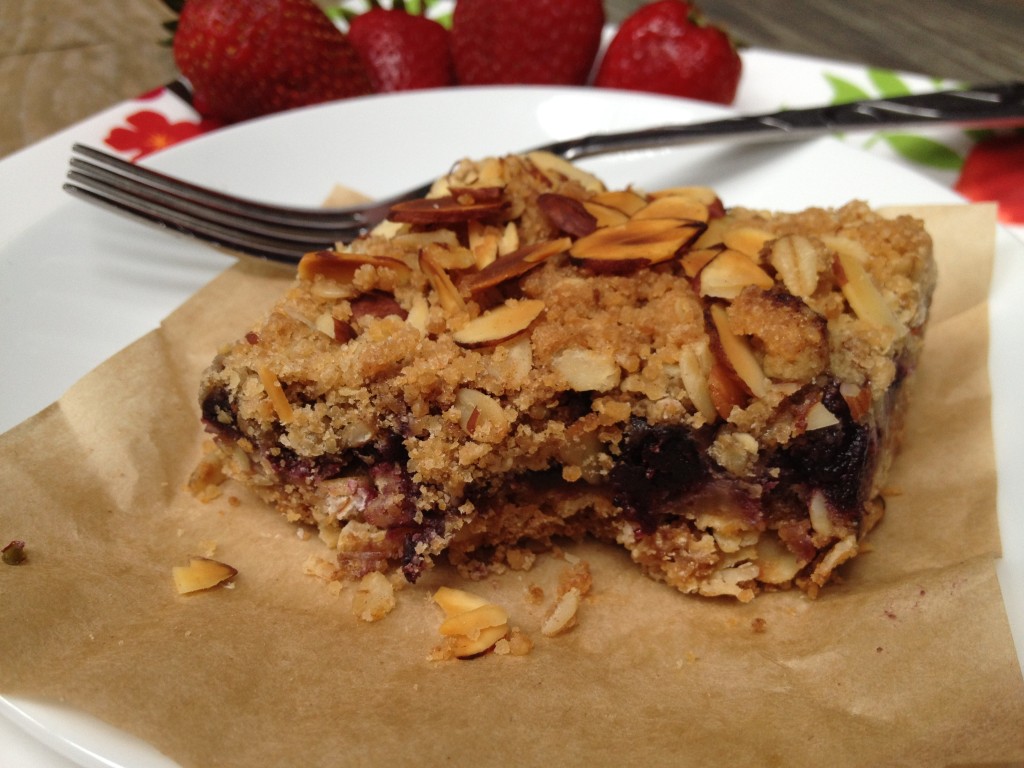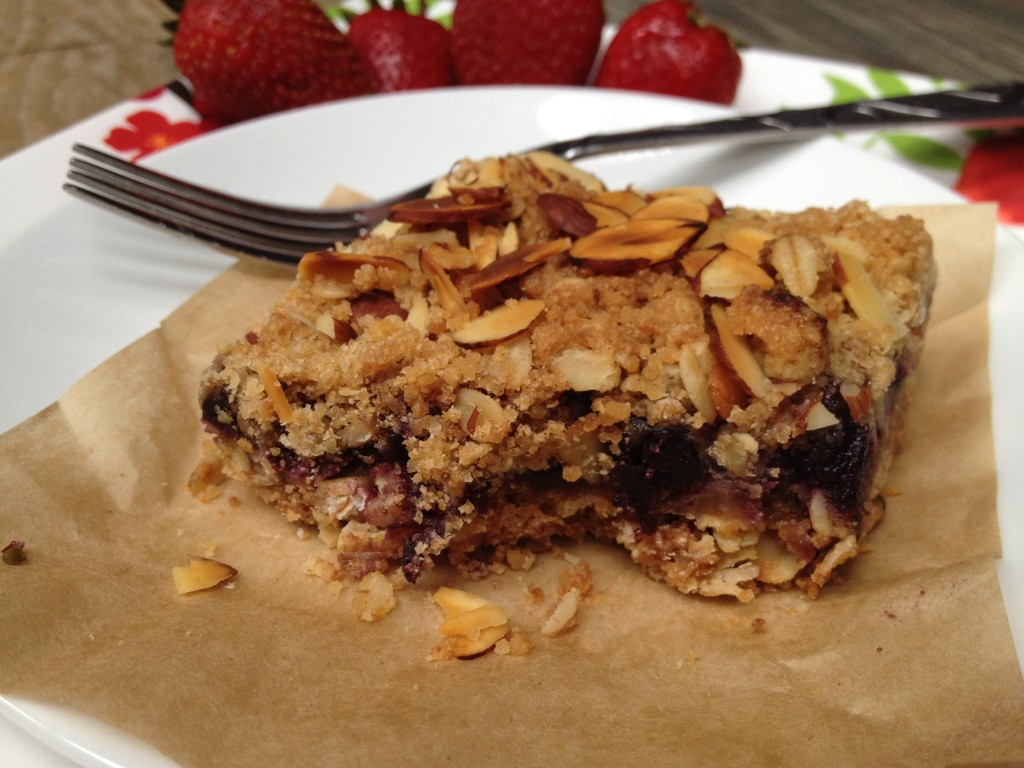 A simple Summer Treat. Quick, Tasty, and heck.. relatively healthy and light. Summer – (all my Summer recipes) in my world calls for having some friends over in my backyard and treating them to a Moni Treat. In this case I whipped up these Blueberry Squares packed with oats and almonds. I live at the Farmers Market and tend to over do it on fresh fruits that come out this time over year. Can you blame me??
Blueberries are in their prime right now! I just love them. Check out all my Blueberry Recipes.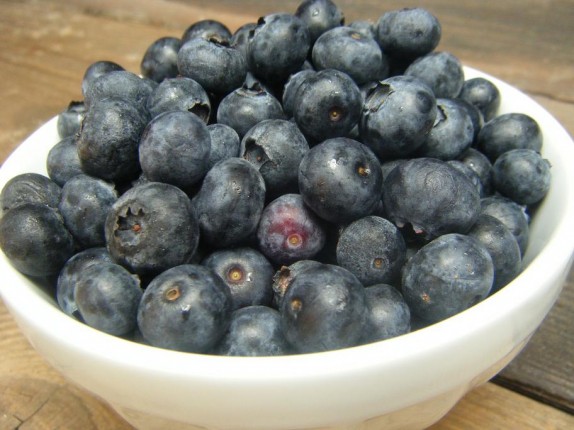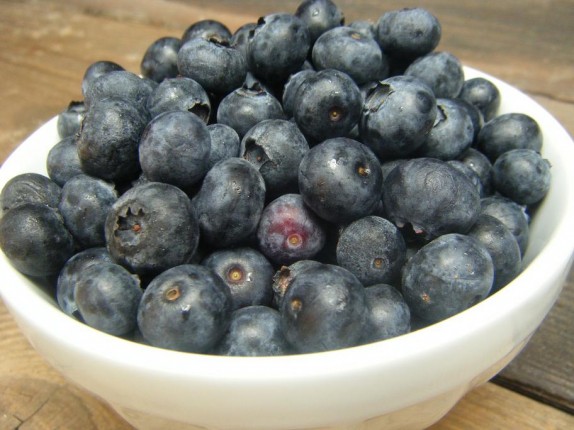 What I love about this recipe is you can adapt it to your specific taste and likings. For example, if you love pecans or walnuts you can sub the almonds and use them. Or if you want to add in say raspberries instead of blueberries that would work just fine. This is my base recipe and I have made it before with pecans, when I did not have almonds and it was great.
No matter how you make these, I find with the little hit of lemon zest and by using the freshest and preferably organic blueberries- you are good to go.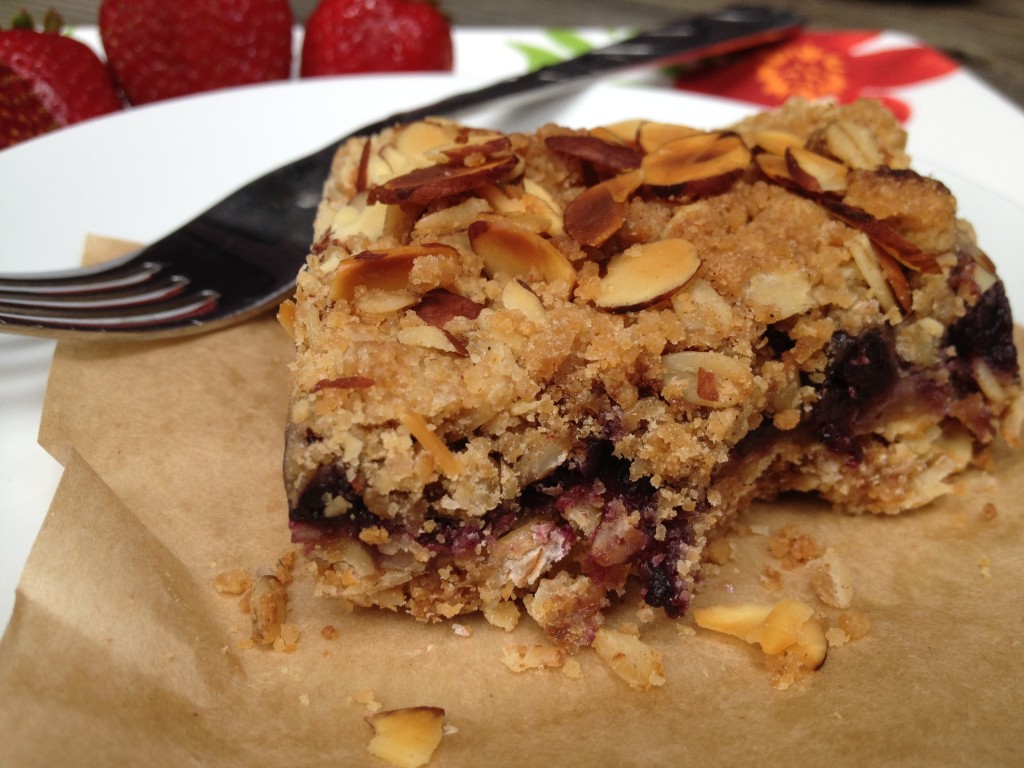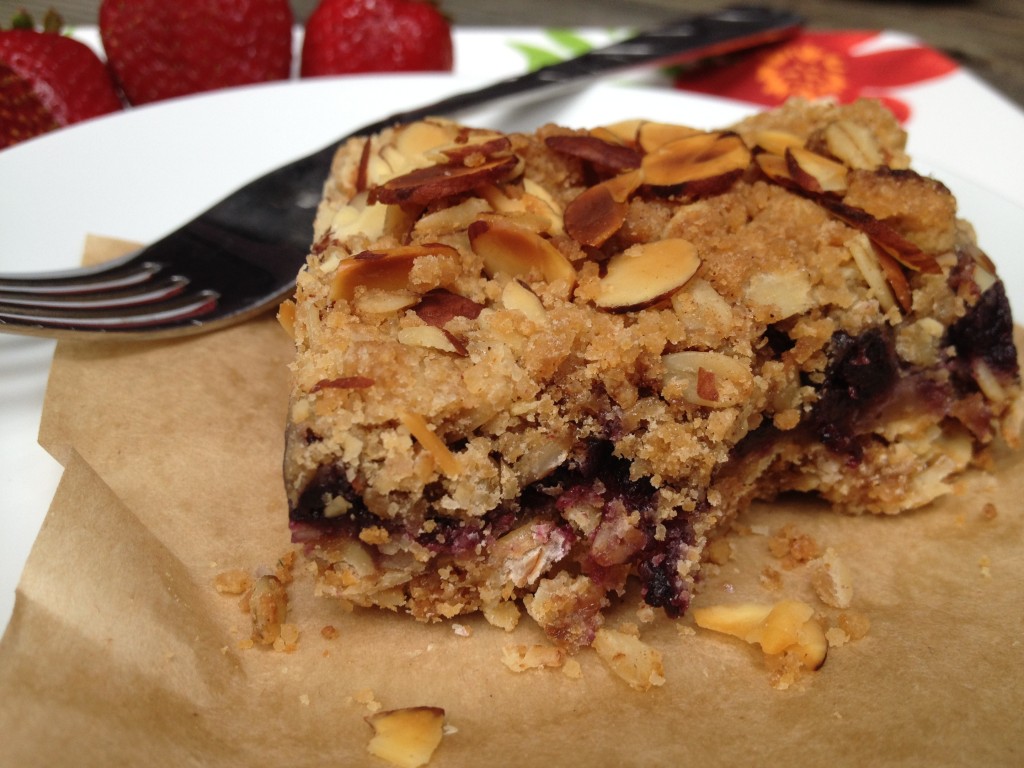 TIPS on Blueberries: Refrigerate to increase the shelf life for about 10 days. Do not wash them until you are ready to eat them.
NOTES:
You could use any fruit or any mixture of fruit that you want here. (Wash when you are ready to use them).
You can also serve with fresh vanilla bean ice cream or a frozen yogurt.
These squares really though make for a fantastic breakfast or snack.
If for breakfast, I like to serve with additional fresh fruit like strawberries and pair with a your favorite yogurt.
You can use all-purpose flour instead of whole-wheat pastry flour if you prefer.
You can also use a vegan spread such as "Earth Balance" but I usually go with real butter for my crisps/fruit bars.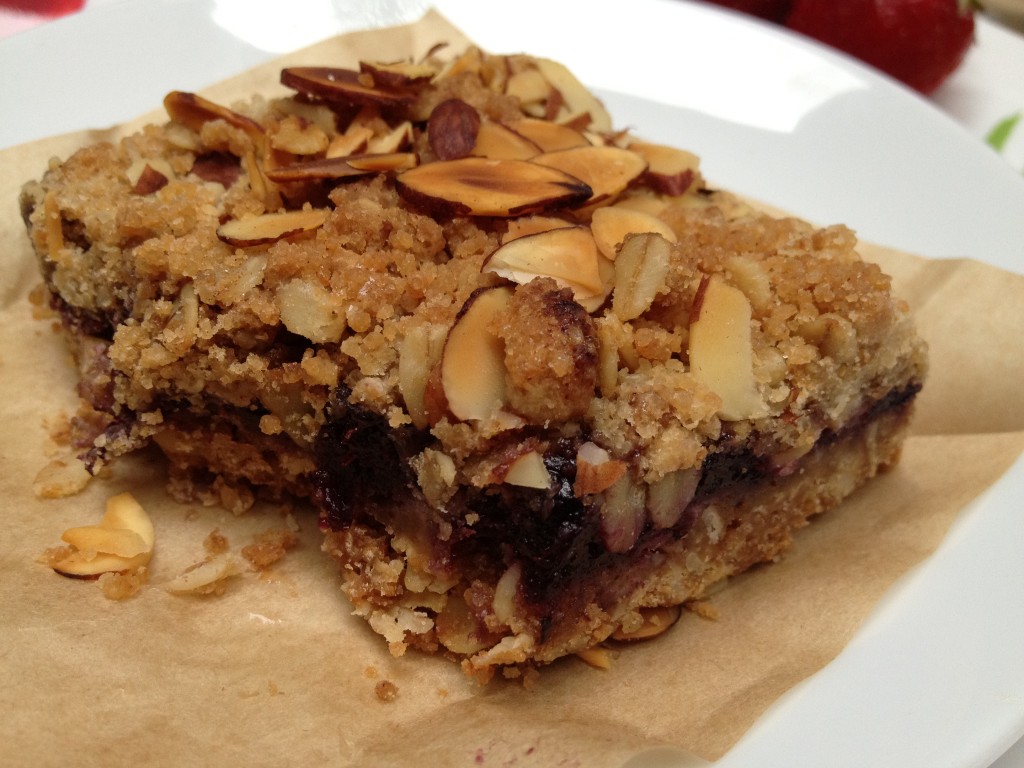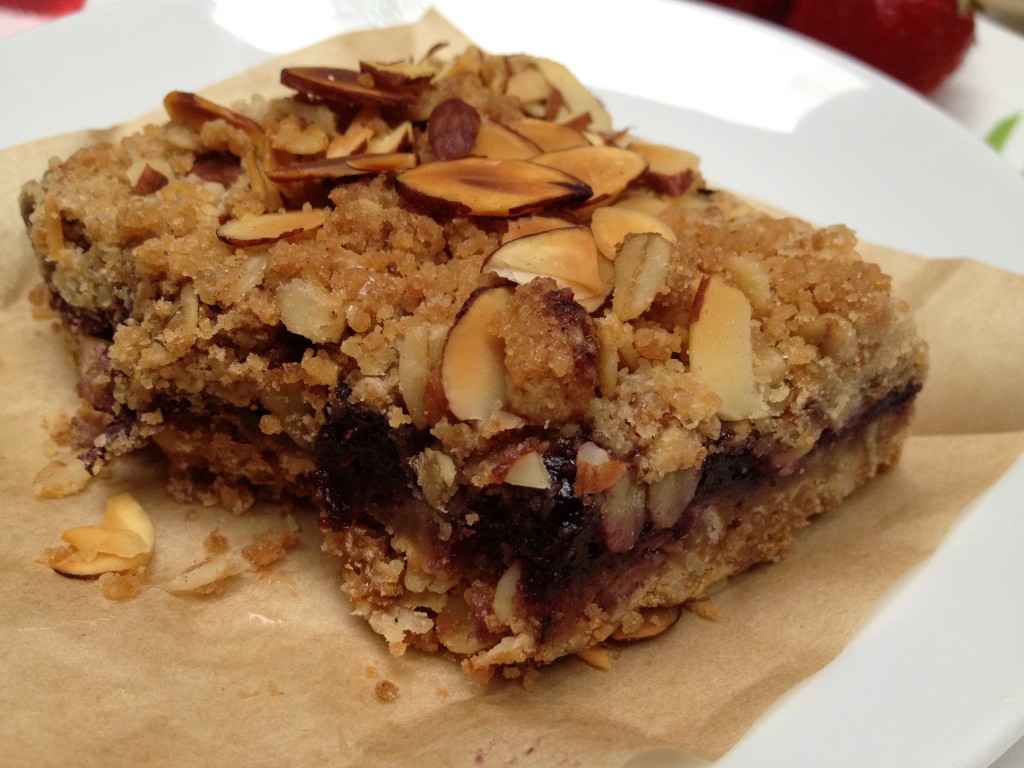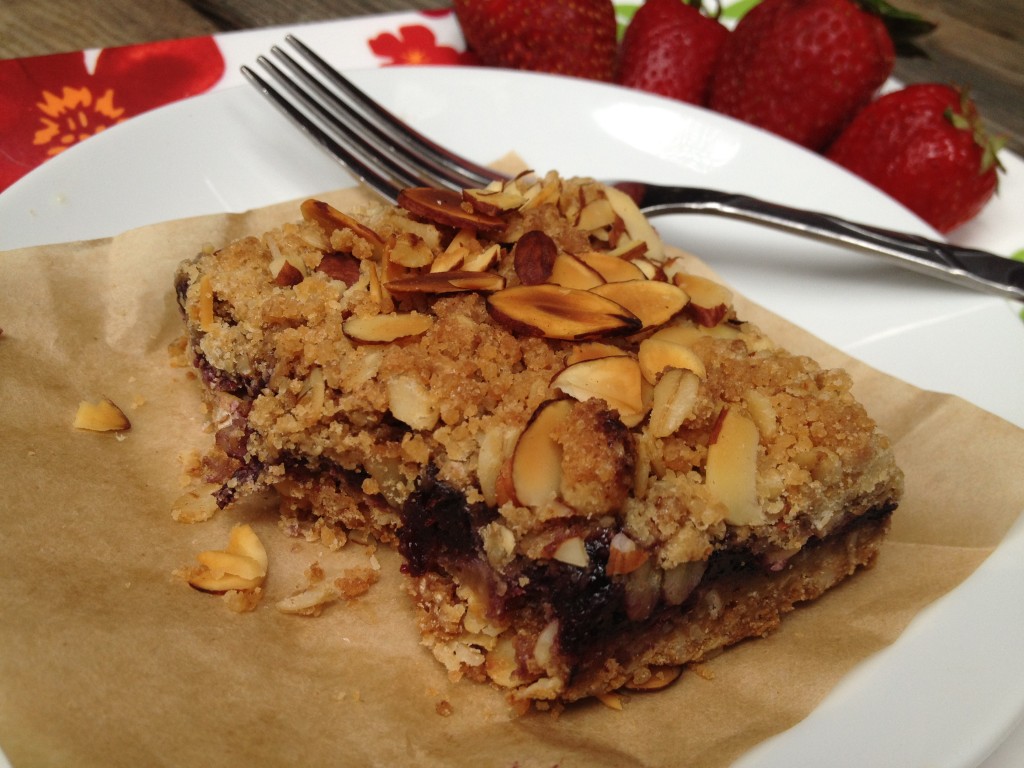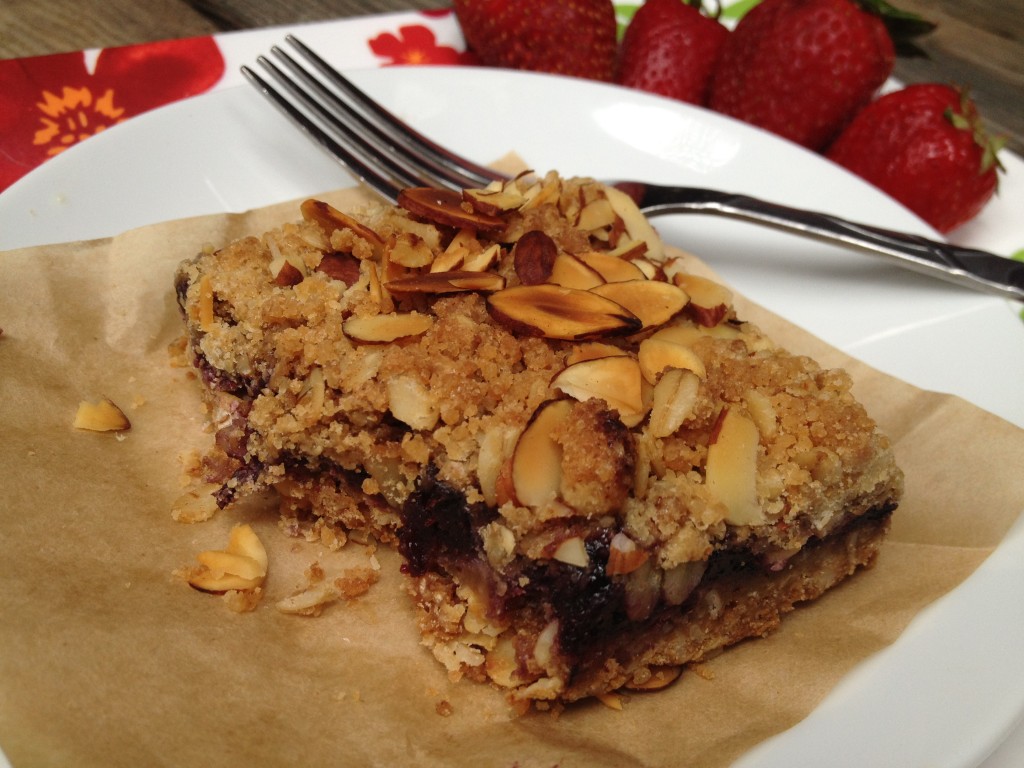 Also try my Moni's Must Make" Strawberry Cobbler and all my Fruit Treats! All So good.
One thing for sure is if you add a scoop of vanilla bean ice cream or a favorite frozen yogurt you are good to go. Having this for a breakfast? Great! Serve with a yogurt. Enjoy!
Follow Moni to connect on Face Book, Twitter, Pinterest, and Instagram (-to get a look of my everyday eats!)
EAT WELL. STAY FIT. FEEL GREAT.
xx Moni