You know those days…. Where you just need to feel
SUPER
and
RE-CHARGE
those batteries.
GREEN MONI DRINK
to the rescue! Plus the color says two words…just so
FRESH
and so
CLEAN
.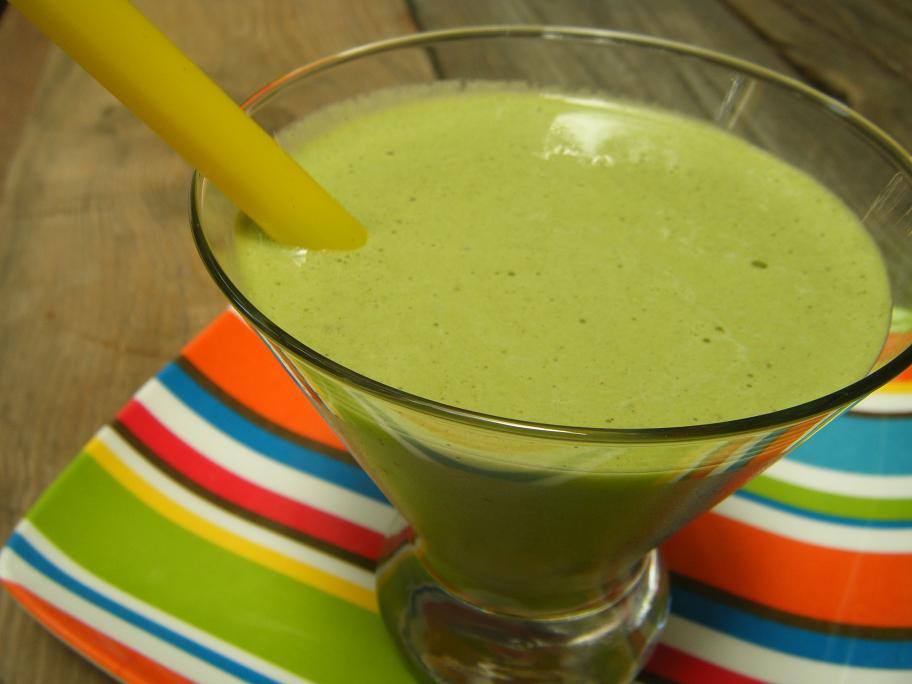 I try to have one of my Moni Green Drinks as much as possible.  I use my Vitamix Blender, but if you only have a standard blender, do not panic, you will still get a great smoothie.  The other secret ingredient I use for all my smoothies and shakes is a FROZEN banana.  I find it really thickens them up and who does not like a thick smoothie or shake, am I right?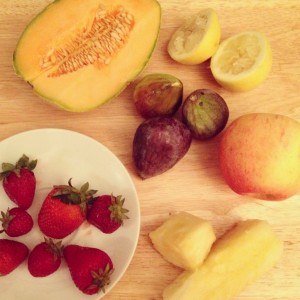 I add a few different things to this from time to time, such as more fruit like strawberries, (fruit picture above looks about right) but this is my "go-to" original way of making it. I add Maca Powder (can find online or at Whole Foods) and I love the added scoop of protein. This will keep you full until lunch (or your next meal) and gives you the energy needed to feel "SUPER-HUMAN," say on like a Monday morning.

Enjoy!
---
Servings
Serves 1 (2 cups)
Ingredients
1 cup almond milk, or milk of choice
1 tbsp chia seeds, or flax seed is great too
1 scoop Vanilla protein powder, I use Sun Warrior
1 tsp of Maca Powder, find at Whole Foods  or online
1 tbsp nut butter, peanut butter or almond
1/2 cup of cucumbers, sliced
1-2 celery stalks, sliced
2-3 handfuls organic spinach, sometimes I use Kale too
1 ripe banana, peeled and I recommend frozen
a few dashes of cinnamon, optional
1 packet of Stevia, optional
3-5 Ice cubes
other mix-in options: blueberries, strawberries, kiwis, Amazing Grass Green Super Food Drink. Knock yourself out and get creative!
Directions
So I recommend mixing this drink in the order I listed, so you can enjoy it just right! A Vitamix is best, but like I mentioned, a standard blender is fine too.
Starting with the liquid, add in 1 cup of milk of your choice. Now add in the chia,(or flax), 1 scoop of protein powder, and nut butter. Next, add in the spinach (or kale), cucumber, celery, followed by the frozen banana on top, and if using cinnamon and stevia, add now.
Blend until smooth. Add in your ice cubes and blend some more. Enjoy!