I needed something sweet, something that would hit the spot, being indulgent but still pretty healthy,  and …not take more than 5 mins to make. I needed it NOW and with no fuss using the oven… as I was already hot and flustered.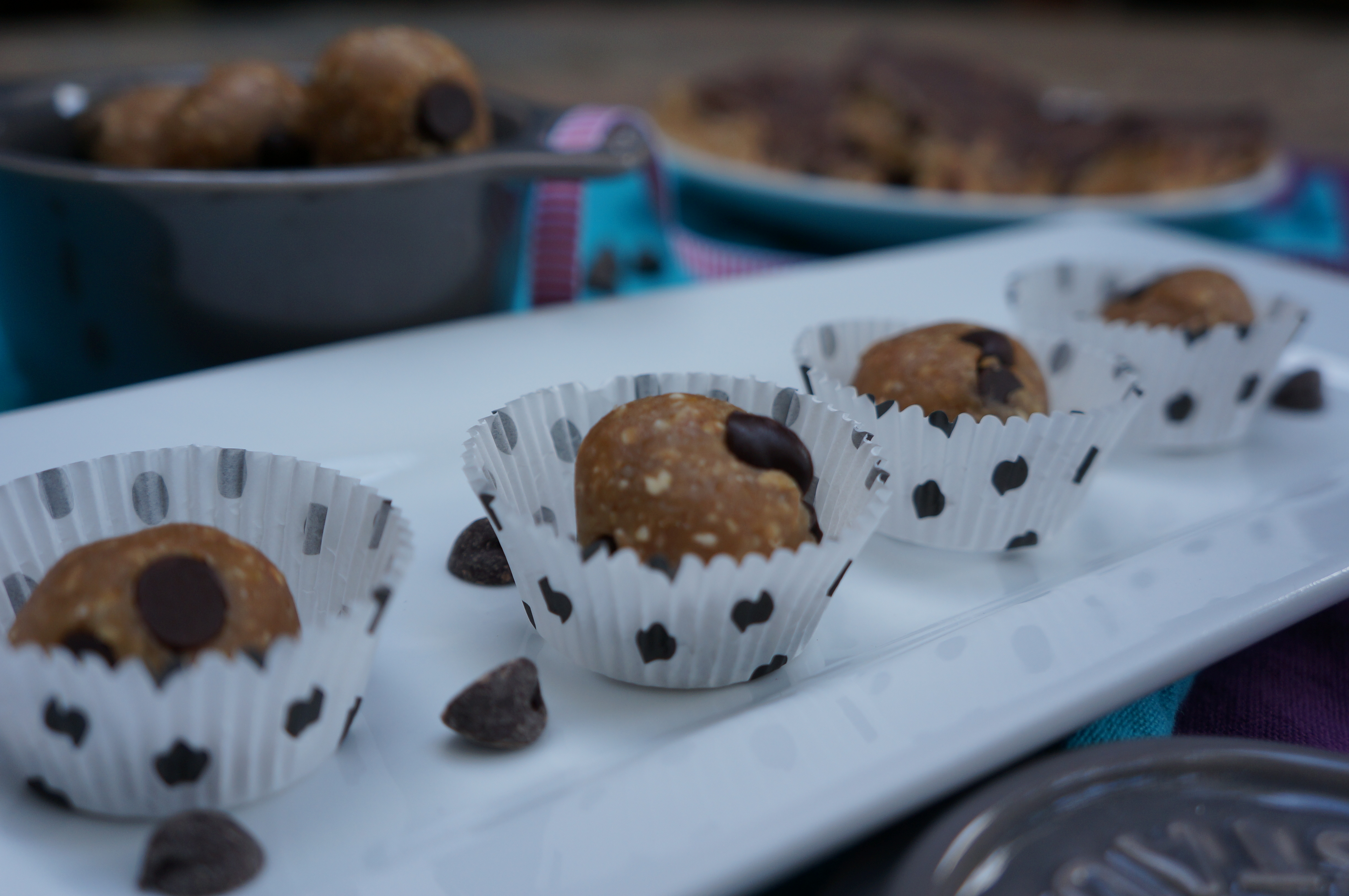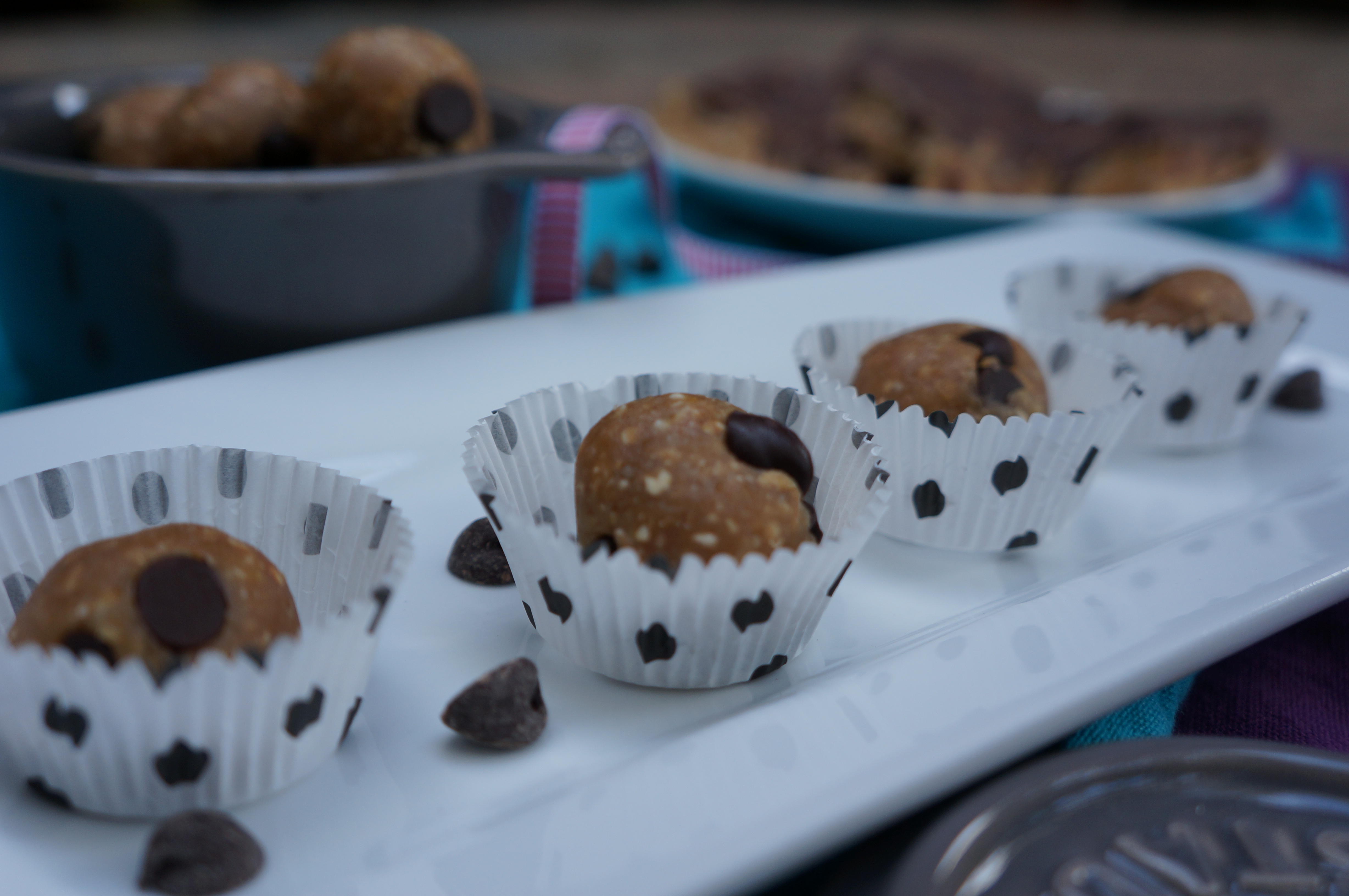 What to do, what to do? Then of course I realized I had all the ingredients needed to make my Moni C.C.C's. This meaning my raw "cashew cookie chew" balls.  Who does not just love raw cookie dough treats by the way?!?!  But  mine are much healthier and using real ingredients. So all is well now.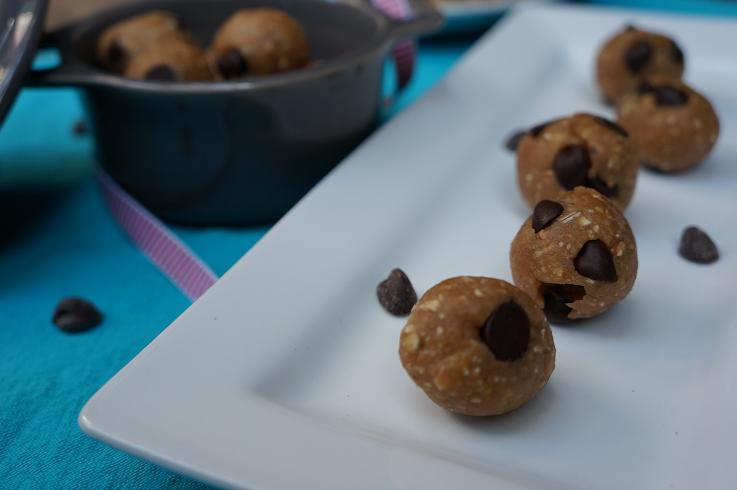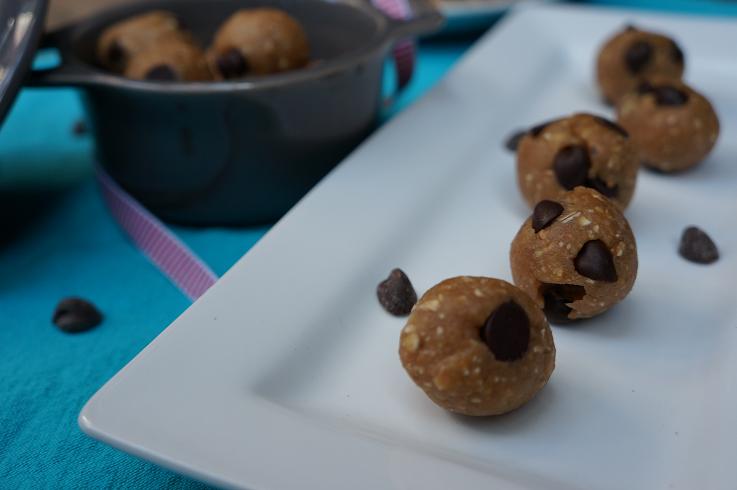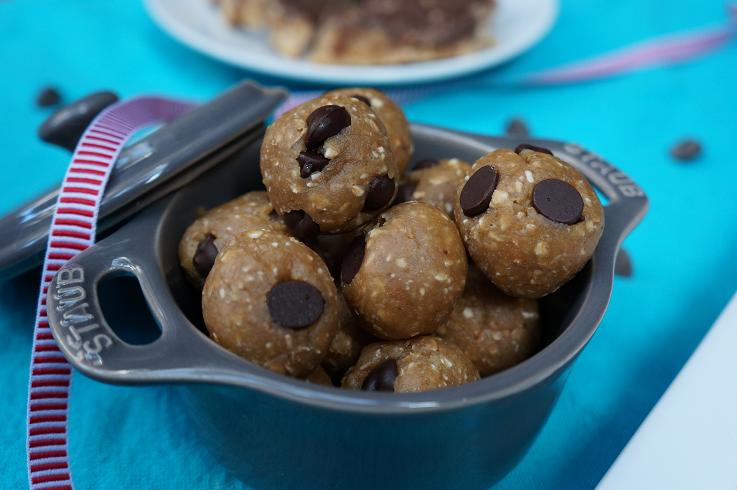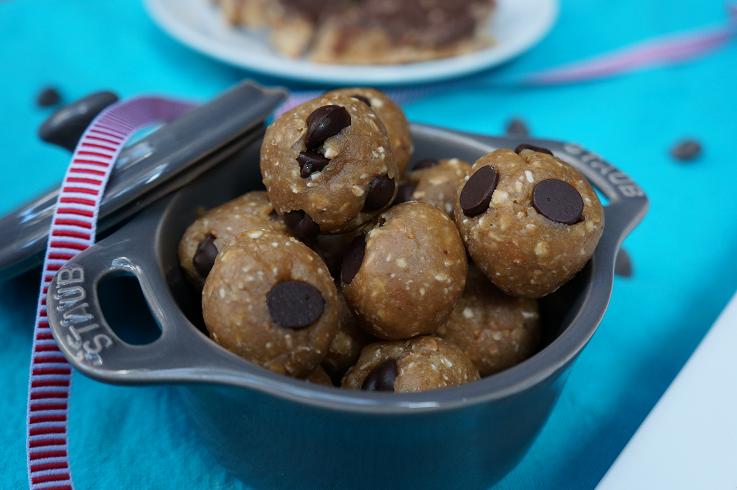 I love these and find that I have them "in-stock" most of the time.  I love them on the go, before or after workouts, or when I have a craving to eat a chocolate chip cookie the size of my head.  These hit the spot instead! If I am luck I store them in a container so I am good for the week no matter what.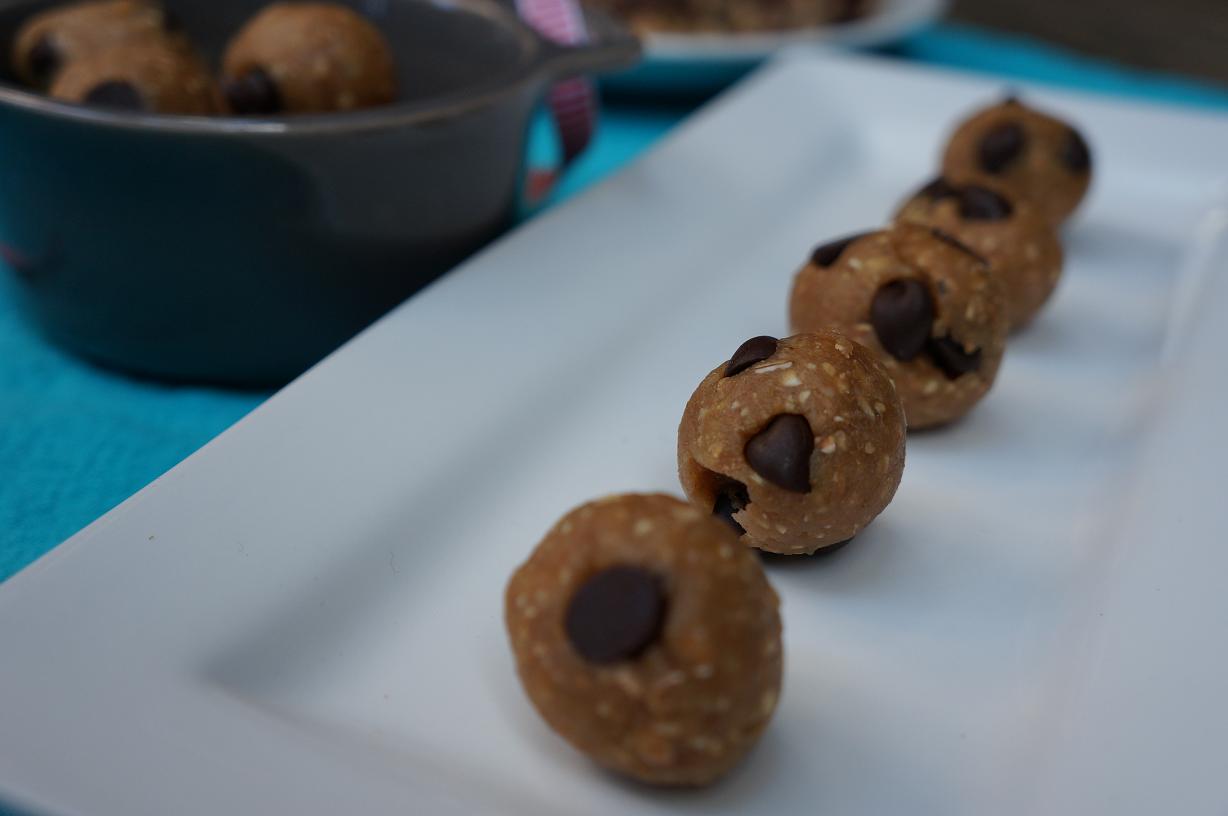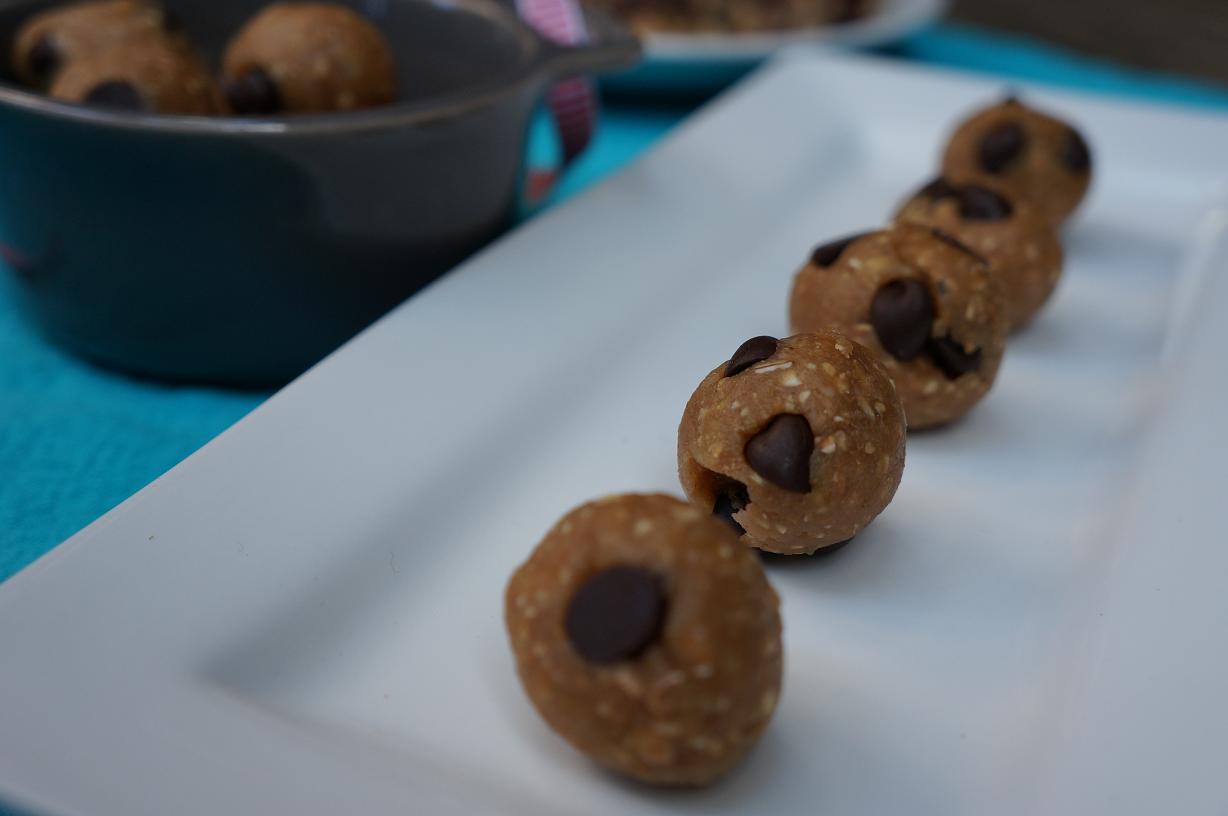 Every time I make these, they ARE fast, easy, and very consistent.
NOTES: I do sometimes play with using one ingredient. I will sometimes make it exactly as I posted, but sometimes I add 2 tbs of peanut butter (or cashew or sunflower butter too!) as well. I just love all the healthy fats here and they really hit that spot I was talking about.  You may want to double the recipe – as it makes about 7-10 balls (depending on how big you roll them that is). Also you can use any sweetener of choice and I listed a few options below.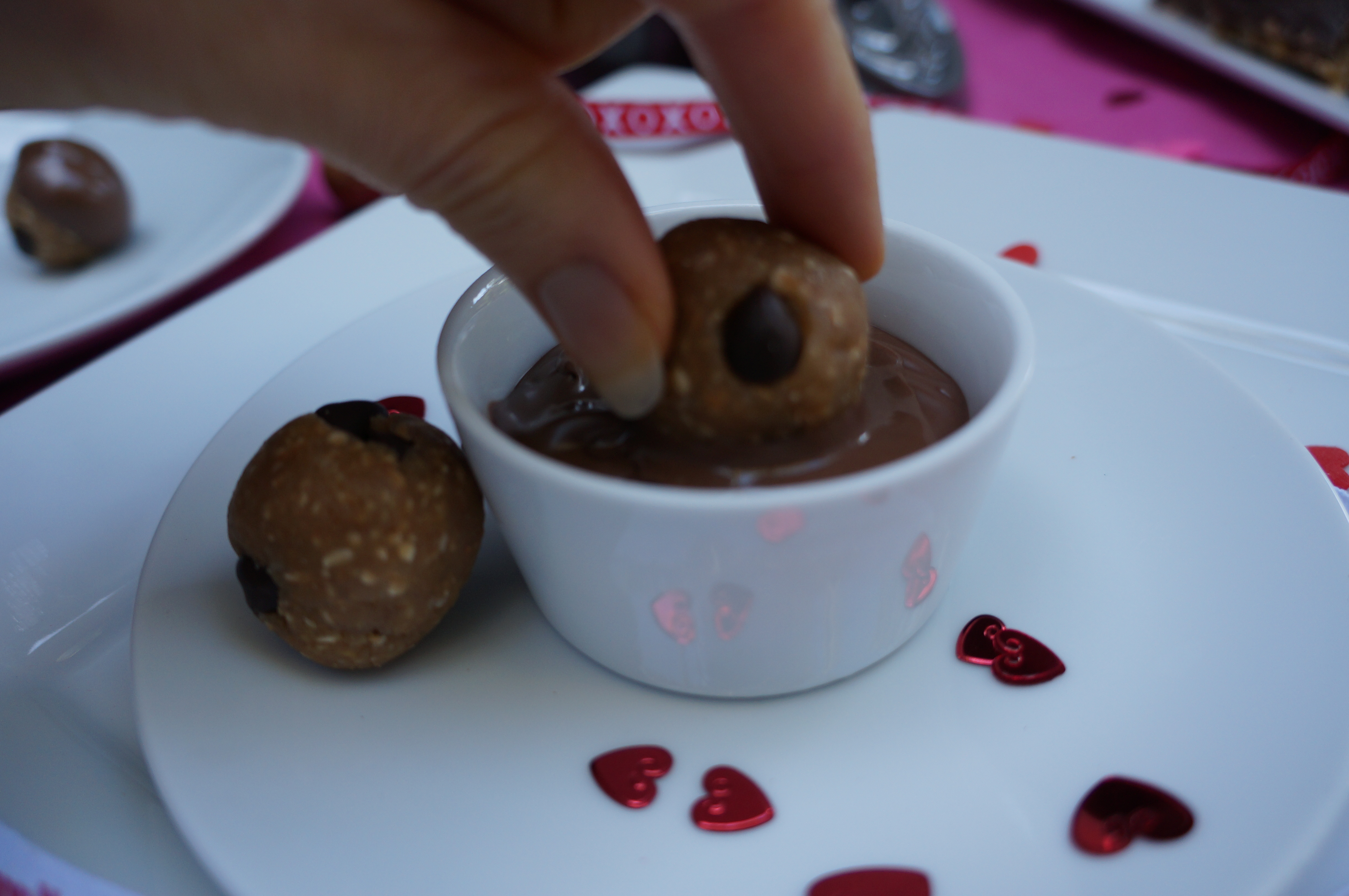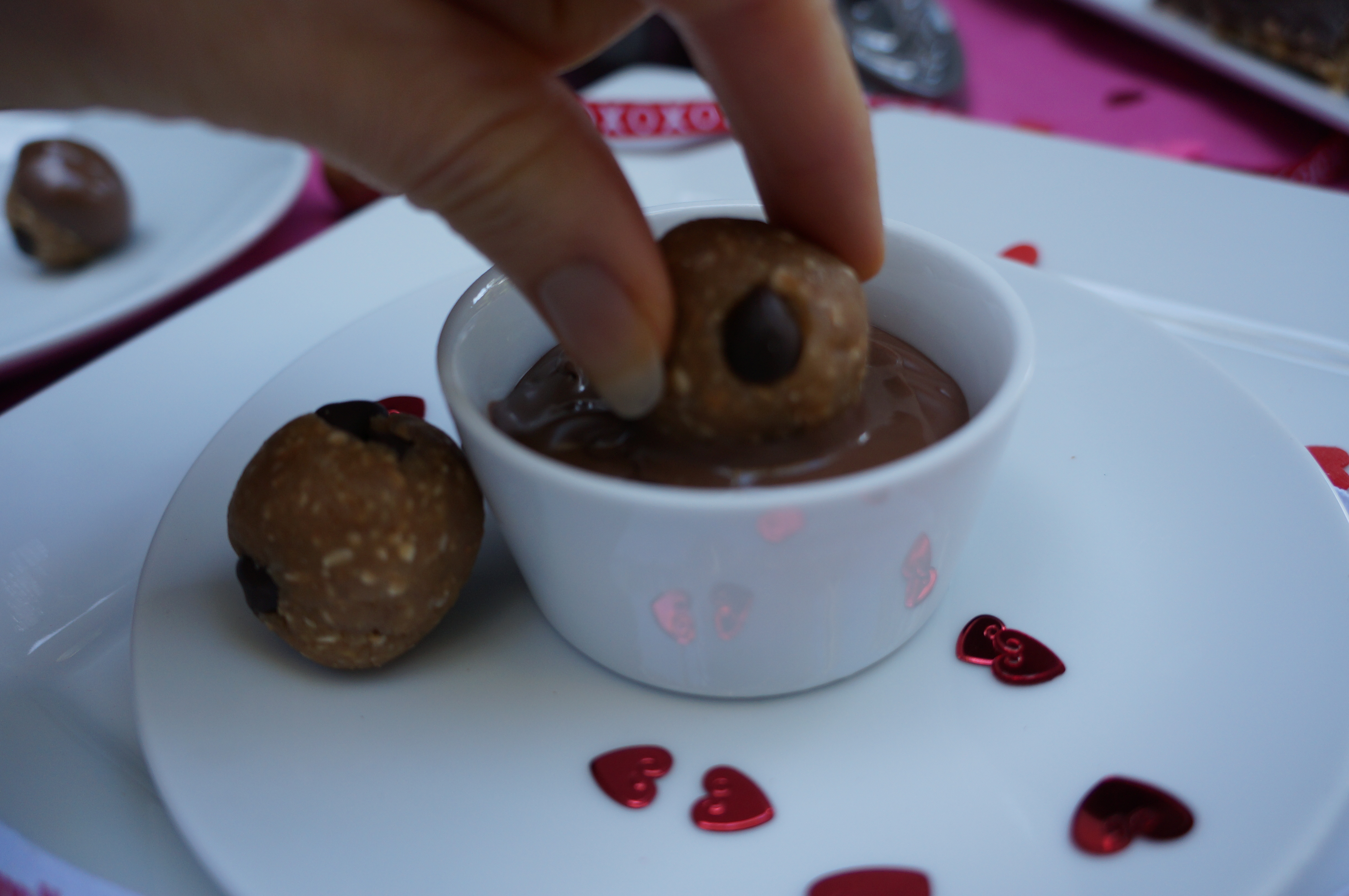 You will also want to check out My Moni Cashew Cookie Chews: Valentine's Day Edition. Same recipe but dipped in chocolate! Oh yeah.
Follow Moni to connect on Face Book, Twitter, Pinterest, and Instagram (-to get a look of my everyday eats!)
EAT WELL. STAY FIT. FEEL GREAT.
Moni xx
Enjoy~