"Remember Vegetables are a must on a diet. I suggest carrot cake, zucchini bread, and pumpkin pie!" ~ Jim Davis
May you ALL have an abundance of blessings now and everyday. Enjoy this day with your loved ones and savor every moment (and every bite!).  Happy Thanksgiving!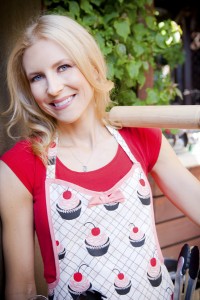 Do you need last minute recipes? Here are all my Moni Thanksgiving Recipes.
Love, Moni xx
I now leave you with all the tips that I have learned throughout the years when cooking on Thanksgiving of what to avoid and not do.
What I have learned over the years cooking on this day:
Do TRY out a recipe FIRST before the big day!
Have a plan! Keep the menu simple but elegant and just right for all. Also, who is bringing what?
Do not wait to go to the grocery store at the very last minute. You will be busy enough and this will be a pain in the butt especially if they are out of what you need.  
Make sure you have enough foil and saran wrap! Trust me. Also, while you are at it…toilet paper and paper towels too-my husband has a family story on this one!
When cutting the onion, simple fix… hold the onion under cold water and… NO MORE TEARY EYES! (Thank me later!)
It is okay if you crack open the wine at 11 am, (it is for cookin' people, c'mon! (not really).
Be grateful for every single ingredient you have because many others out there do not. True.
Cook with Love only… leave the other emotions at the door.
Start with the Pumpkin Pie first in the oven (this is if your oven is NOT a "rock-star" oven… so it will be cooked through before the oven gets wiped out.)  To not burn the crust but cook the center very well through- easy fix; just wrap tin foil around the crust and viola, perfect solution!
Even better, cook your pumpkin pie the day before, like we do. This way you get a slice for breakfast on Thanksgiving Day! 
Make tons of food… leftovers hello! We wrap all the leftovers in a tortilla and call it perfection!
Always make 2 pies… always. Enough said.
Add water to your flour in a separate bowl to avoid any clumps for your gravy, then add it in. Why take a risk with clumpy flour right. 
Don't kill yourself trying to prepare the world's best Thanksgiving EVER. Have fun in the kitchen, remember – the wine part!
Ask family and friends to help bring a dish or two. Also, have the kids make the table decorations while you are at it!
If the men did not cook, well then they are cleaning…send em' in!
Be grateful and always give thanks for how lucky we all are with the blessings we all have.
The most important thing to remember is to not stress about Thanksgiving. It's a time for thanks, a time to be with family and friends, and a time to enjoy your life. If something goes wrong, just laugh it off – you're doing the best you can!
Now enjoy your Cookin',  Eatin',  and Time with Loved Ones! Remember to SLOW down and savory your meals! Eat slow like a snail! Our eyes are bigger thank our stomachs. 
Follow Moni to connect on Face Book, Twitter, Pinterest, and Instagram (-to get a look of my everyday eats!).
EAT WELL. STAY FIT. FEEL GREAT!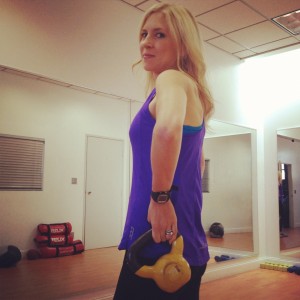 This trainer ALSO says move after your big holiday meal too! No Excuses to not walk the dogs or have a family walk. Do not NOT move. Be the motivator with your family and friends.
Visit www.monicanelsonfitness.com to get a ton of tips and ideas this holiday season.
Moni
xx