If you are a lover of winter squash like me, or you just want to try a new squash recipe, I have the perfect recipe for you! Squash is in-season all Fall and Winter so you are just in luck. This is also a perfect (and very healthy) Thanksgiving Recipe as well. I make this with Acorn Squash. The beauty of it is you do not need to make fancy or beautiful cuts to make these rings look so darn pretty, mother nature does that all on her own. I also use a wonderful star ingredient… Pure Canadian Maple Syrup.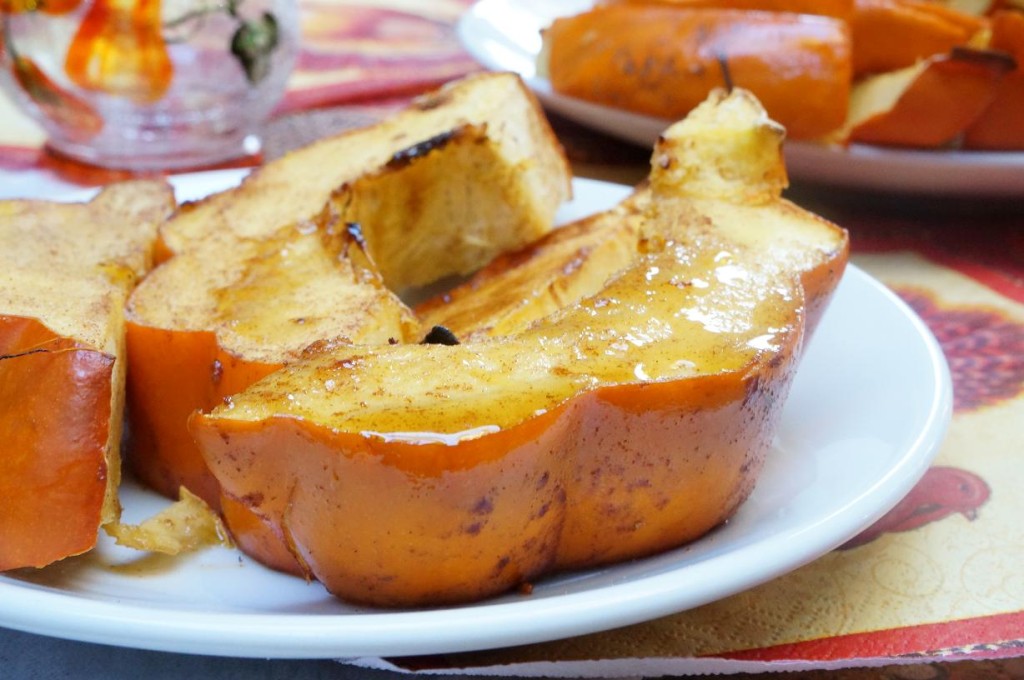 Just look at the beauties. So savory, so hearty, so easy and healthy too.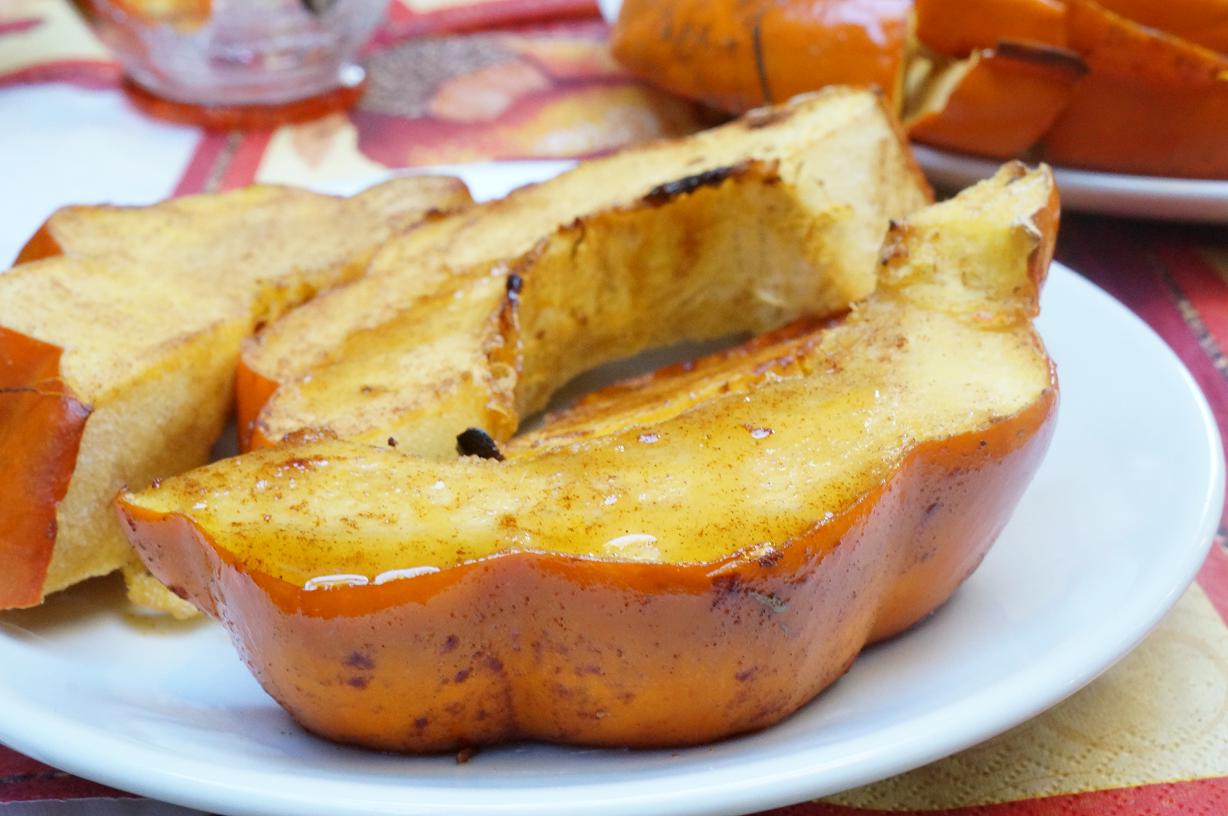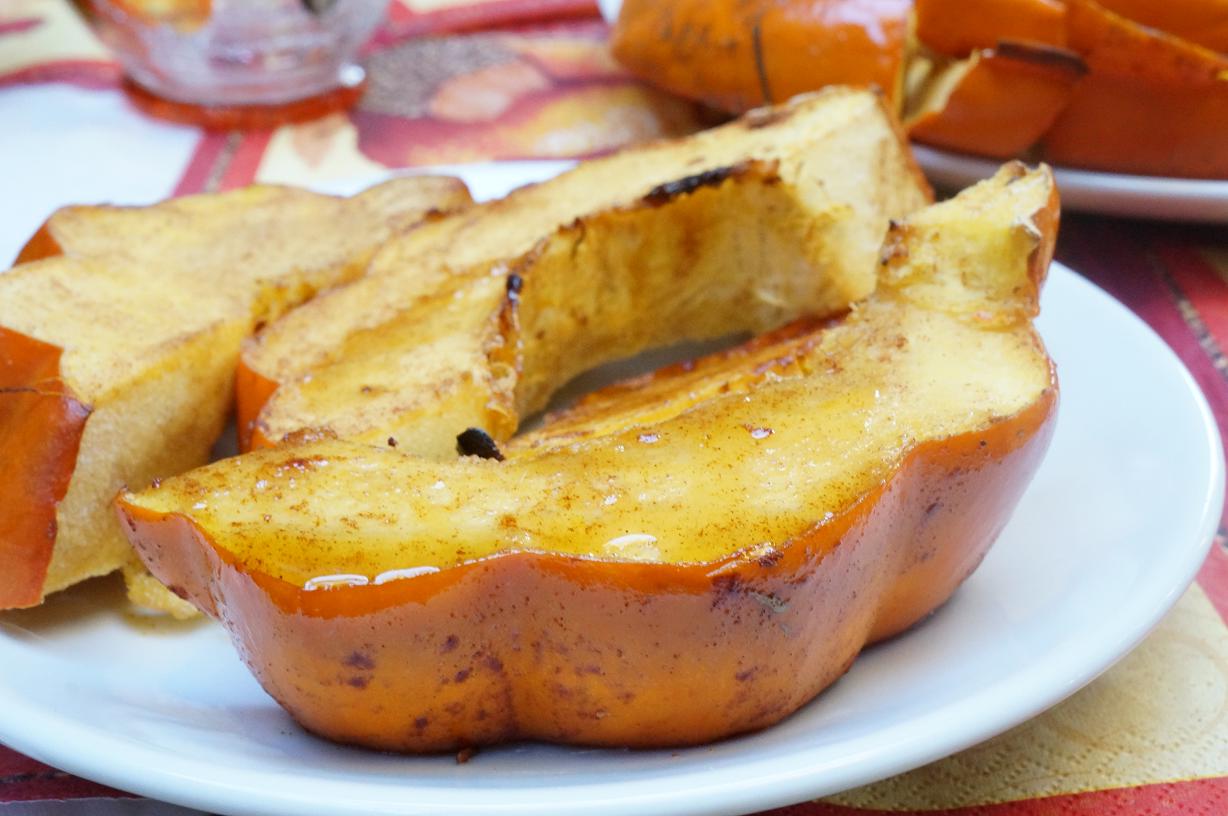 The taste is outrageous! Do not forget my magic maple glaze sauce too. Keep a little extra at the end for a perfect glaze.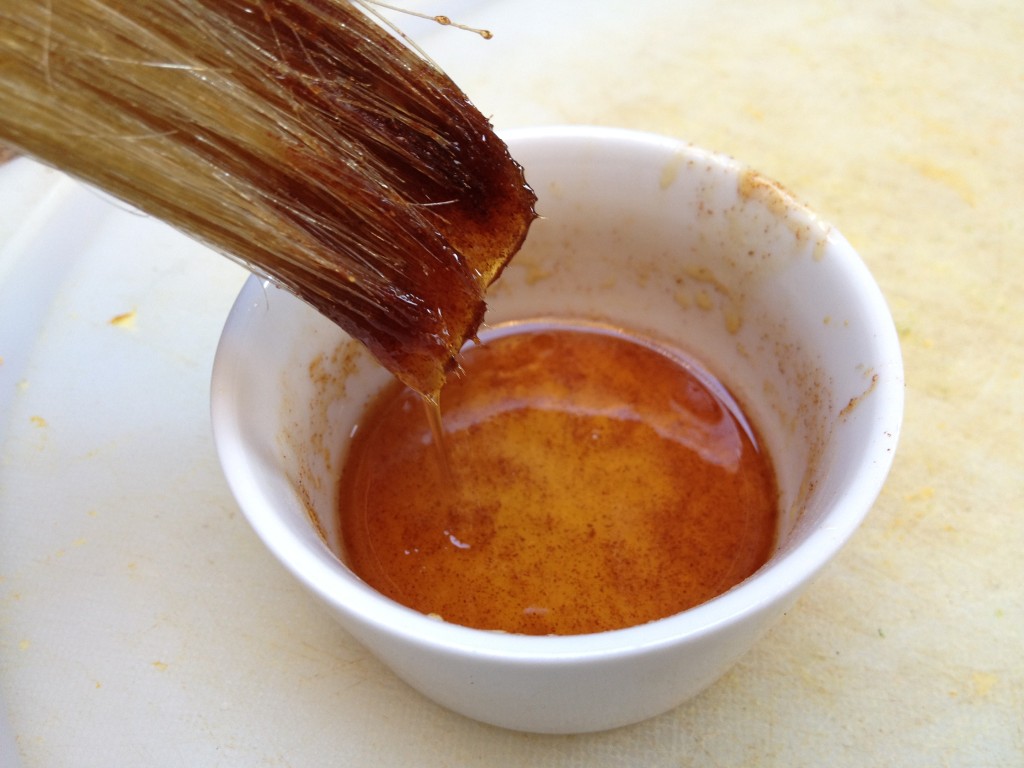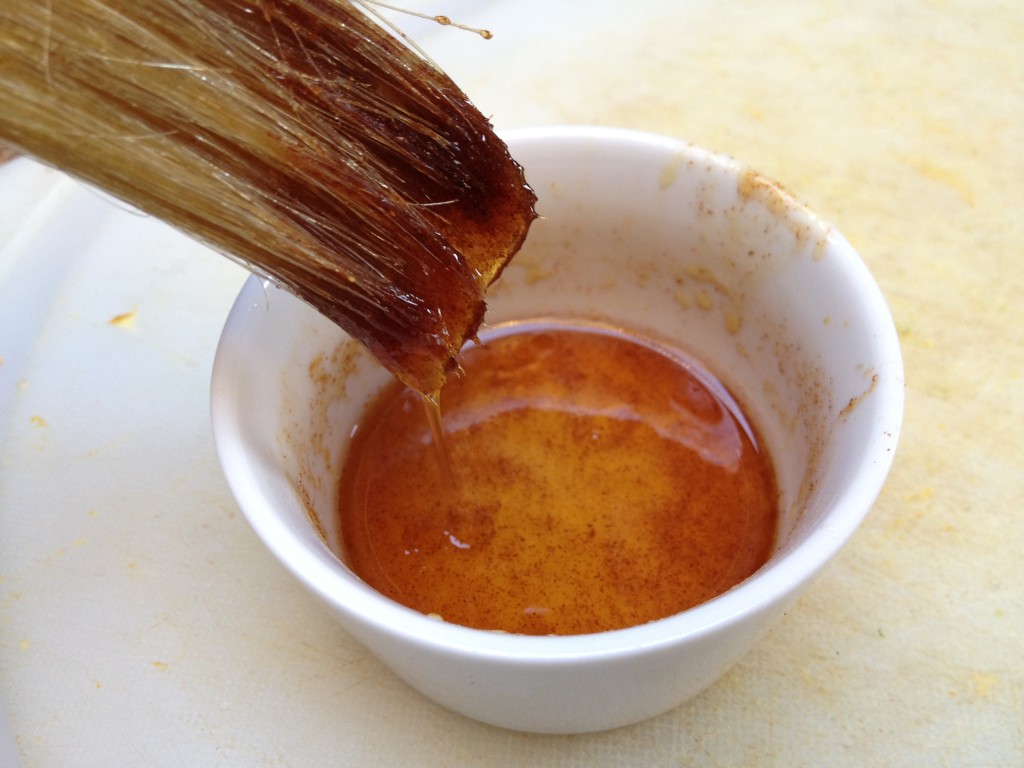 I make these at least once a week when I can. Why have onion rings when I can have these healthy, full of vitamin and fiber – acorn rings. Plus the taste is so savory and sweet. That is a BIG thanks to the hit of salt at the end. It is like caramel flavor maple syrup with salt. I got your attention now.
Let's talk about the world of Maple syrup. You see, not all maple syrup is created equal!! Why I use Pure Canadian Maple Syrup is simple. It is 100% natural and made directly from the sap of the sugar maple tree. Then the sap is simply boiled down by 40 times to make syrup, Nothing else added! Canada produces 80% of the maple syrup sold in the world too, the majority of which is produced in Quebec. I think is is very important to know where your food comes from. Why I sometimes like to also use maple syrup as a sweetener in many of my recipes, is because it is so versatile (great for rubs, glazes, in addition to your favorite breakfast). Some health benefits that you might not know is that maple syrup is a natural energy source, providing you with simple carbs easily broken down by the body into glucose. This is great for those moments when you need fast fuel for a hard workout. Because it is unprocessed, it contains beneficial vitamins and mineral, including manganese, riboflavin, zinc, and potassium. Maple syrup also contains 54 different antioxidant compounds and is a great source for muscle recovery due to the great sources of minerals; manganese and zinc.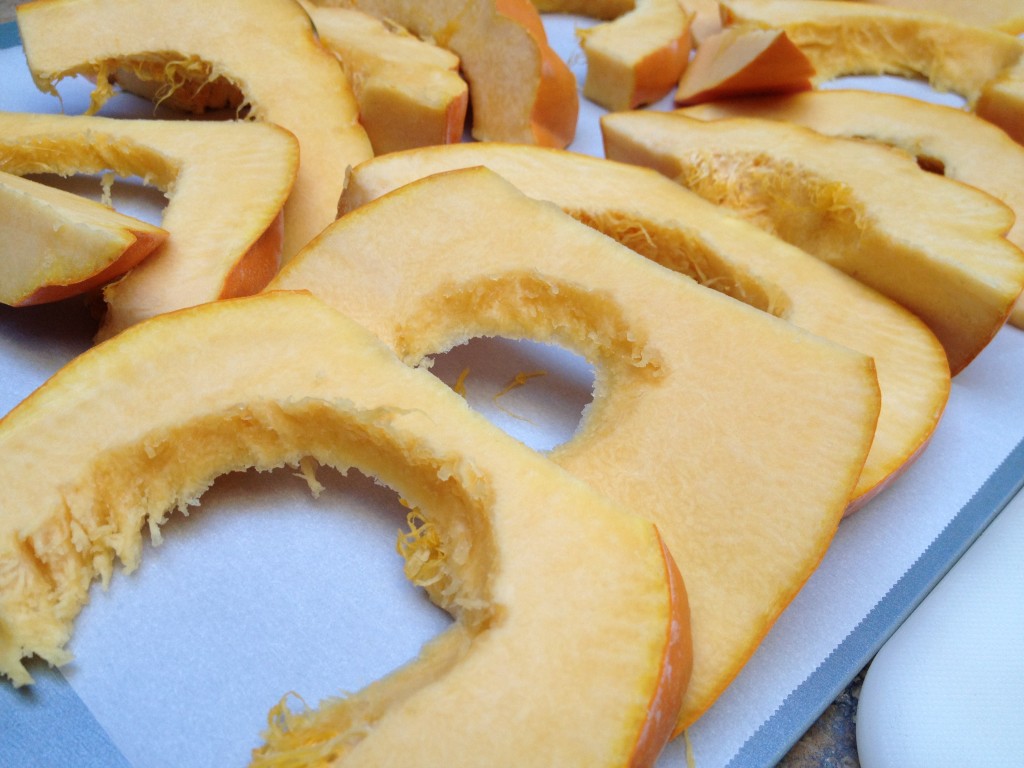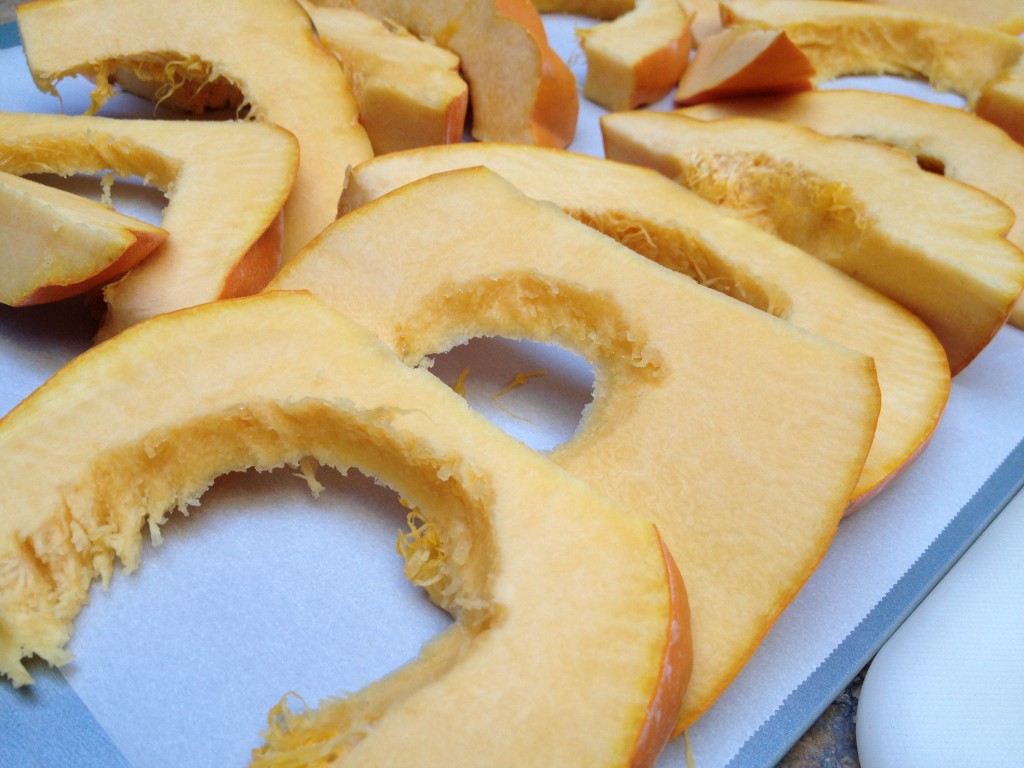 NOTES:
You can use butter instead of coconut oil.
Add in other flavors you like if you want like cinnamon, nutmeg, cocoa powder,  or cardamom,etc.
Can make all ahead – then when ready place in the oven.
Acorn Squash comes in different varieties. Typically the skin is much darker than the squash I have here. Both are delish.
Enjoy.
Try all my Fall Recipes! You may also like my other Winter Squash Meals.
Are you a winter squash lover? What is your favorite?
Follow Moni to connect on Face Book, Twitter, Pinterest, and Instagram (-to get a look of my everyday eats!)
EAT WELL. STAY FIT. FEEL GREAT.
Moni
xx