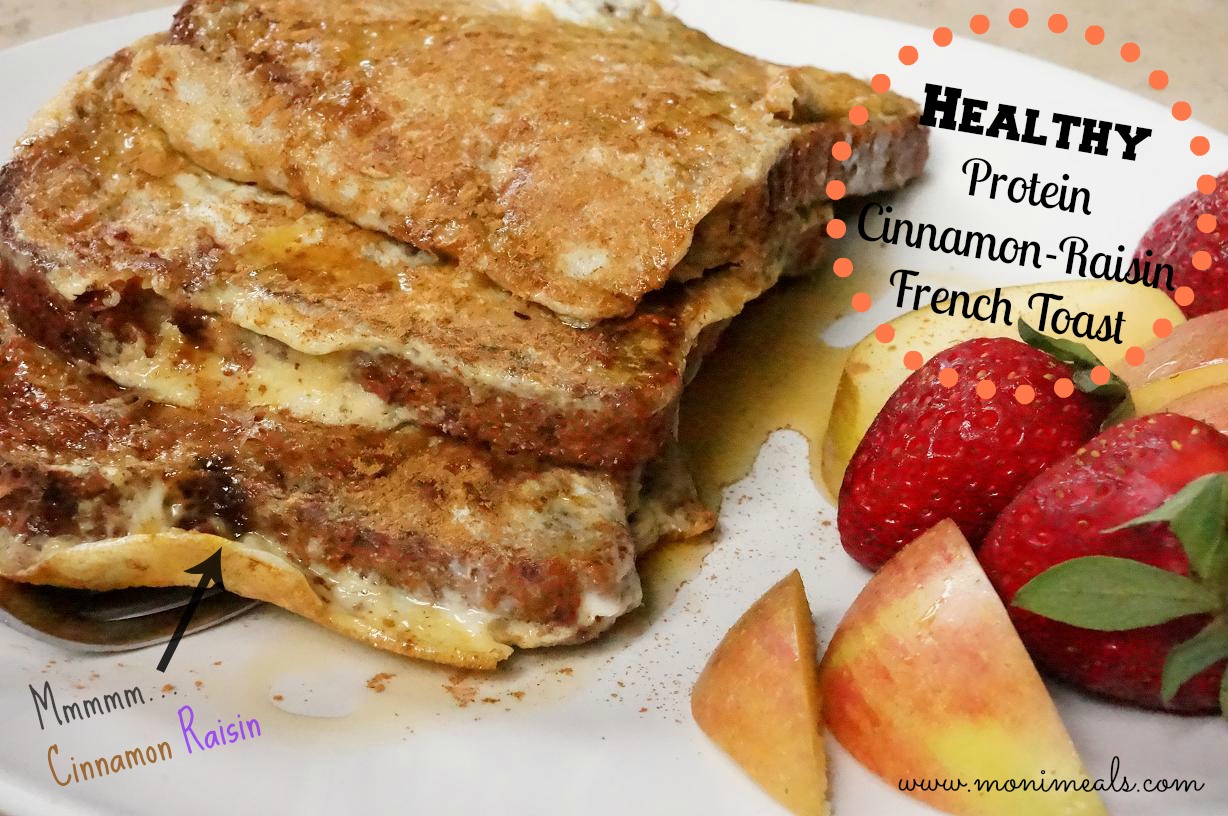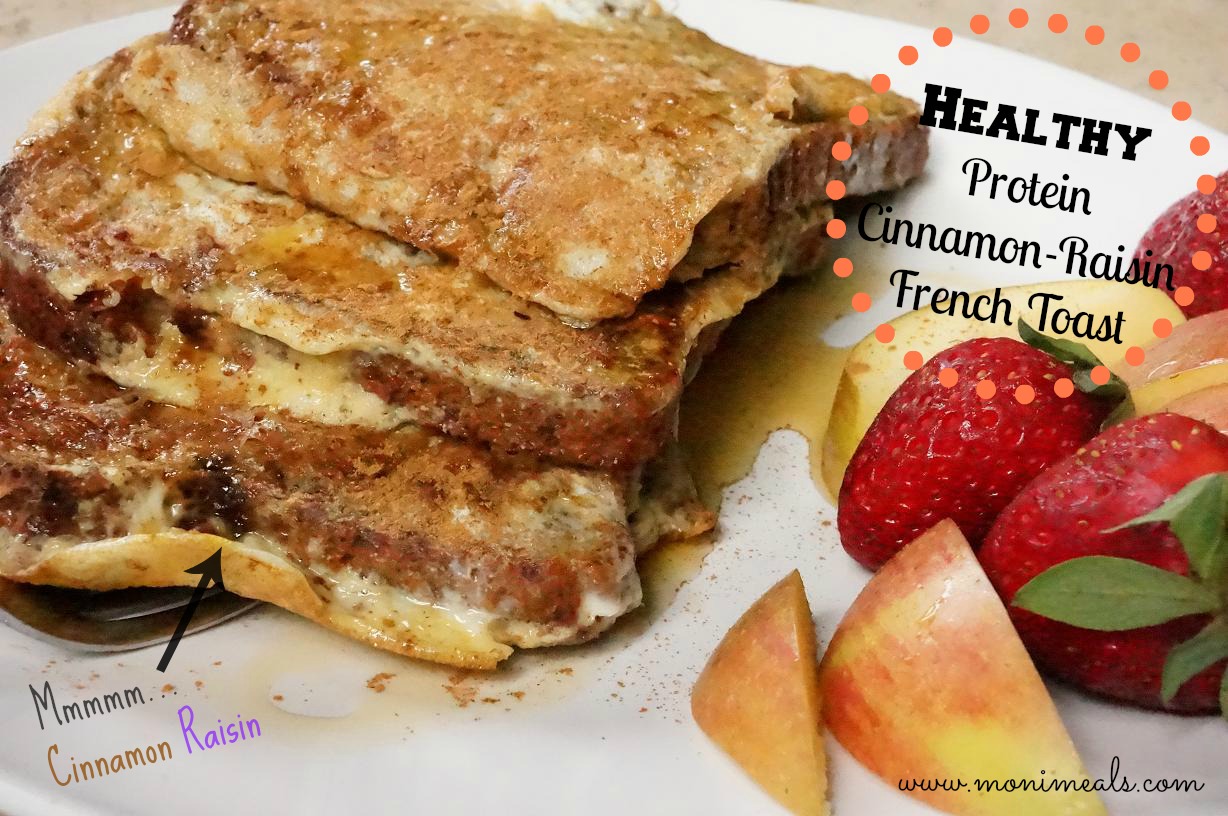 Oh wow. I did it. This recipe is just perfect. I hope you have 5 minutes because that is all you need. This is a Moni approved breakfast and a great way to indulge without added sugar, added fat, or bad carbs. Plus you get protein in my french toast recipe too. I also toss in other super fabulous ingredients such as flax seeds (great nutty flavor background) and Himalayan sea salt to tie it all together.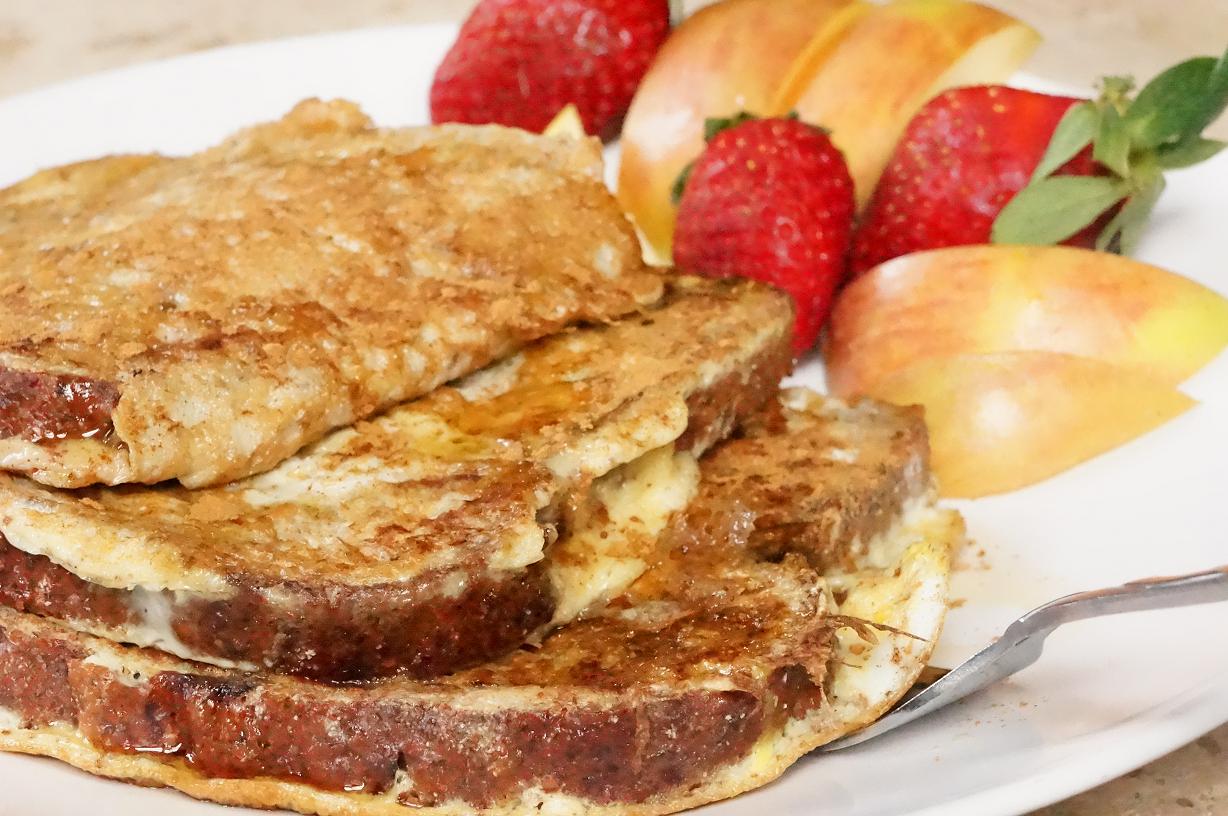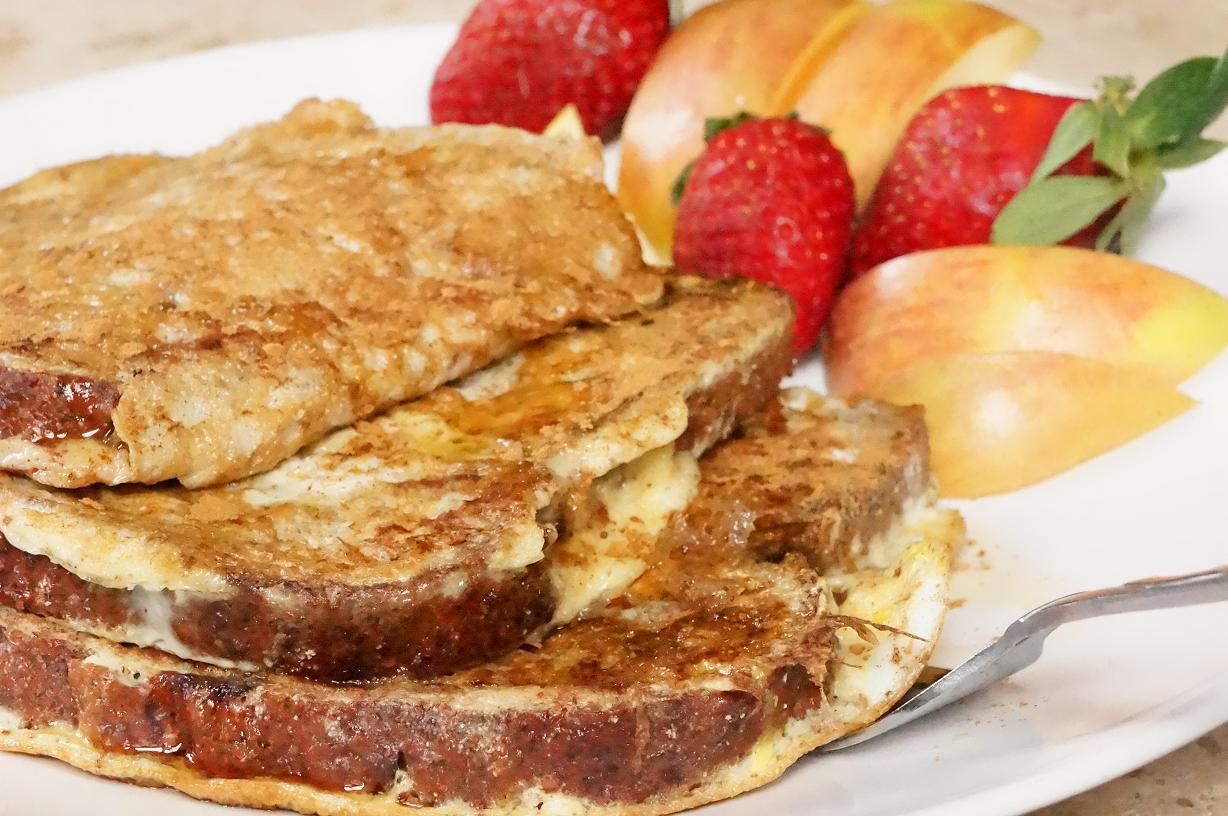 Chances are you will have all the ingredients. The main ingredient to keep this recipe as a healthier choice for french toast (but also super delicious and easy) is using Ezekiel Cinnamon Raisin Bread. You can find it at Whole Foods and Trader Joe's. One slice is lower in sugar (5 grams) and only 80 calories.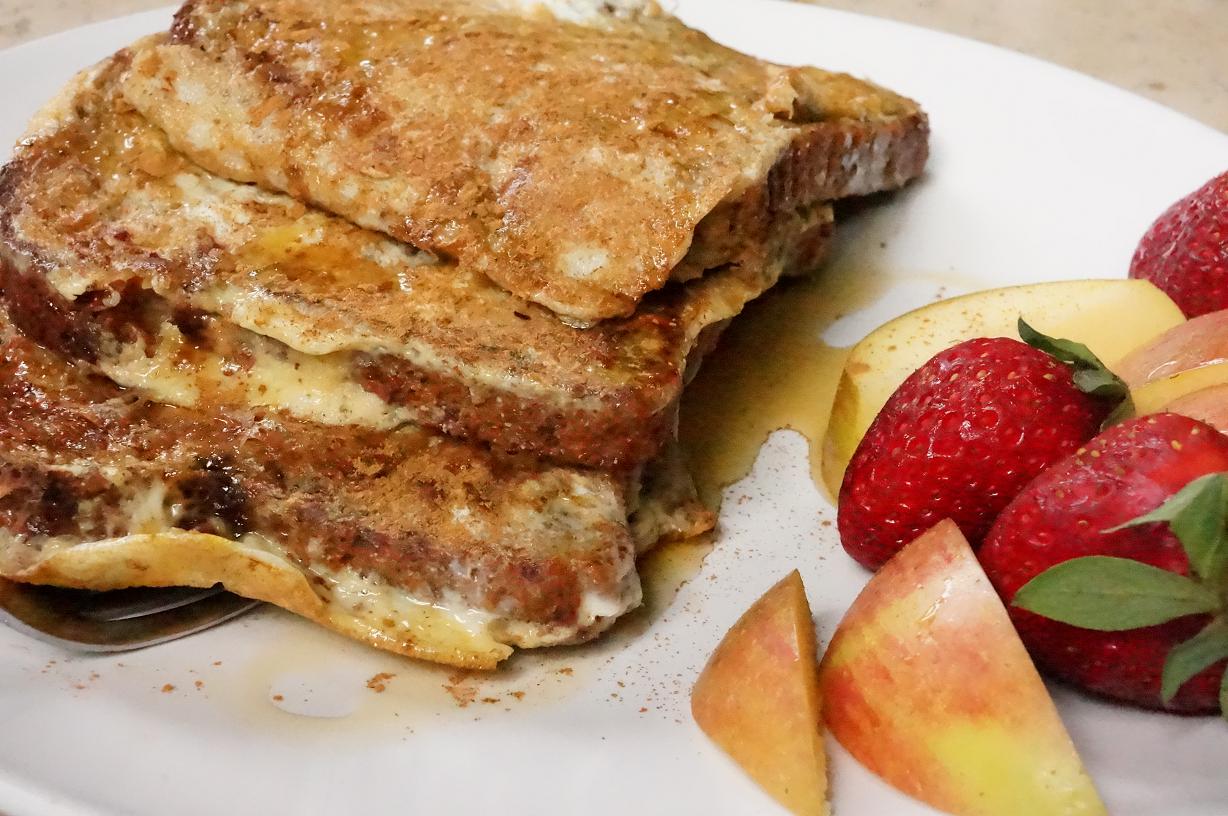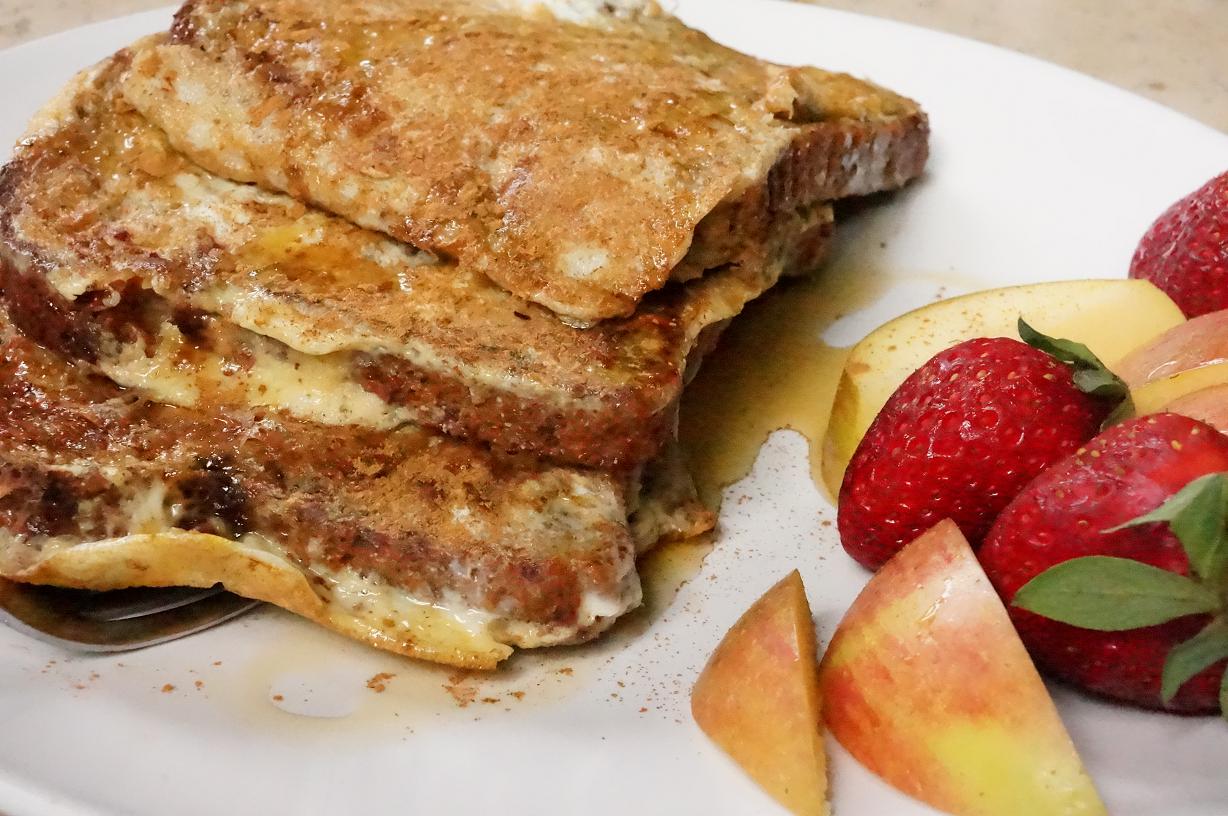 It tastes so good you have no idea. Pretty much just like a cinnamon roll. Top with a nut butter, a dollop of Greek yogurt, pure maple syrup, or raw honey.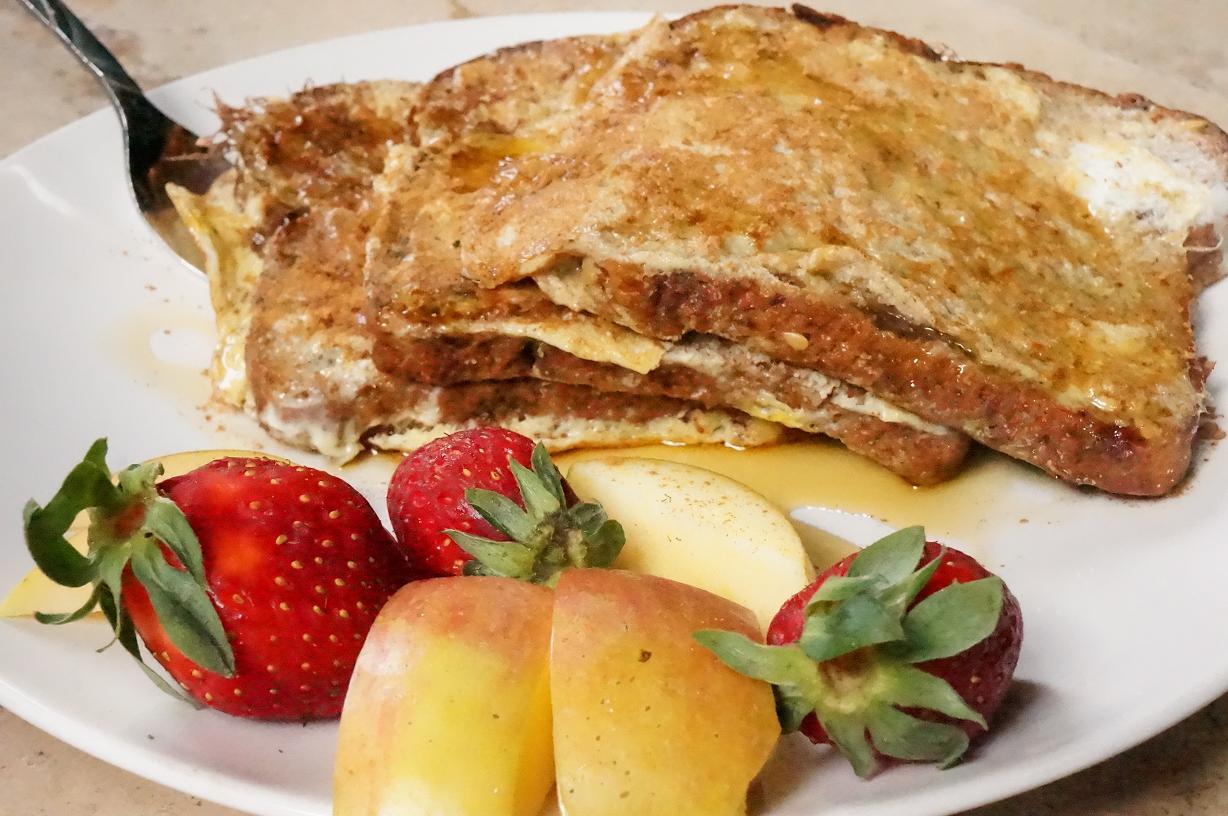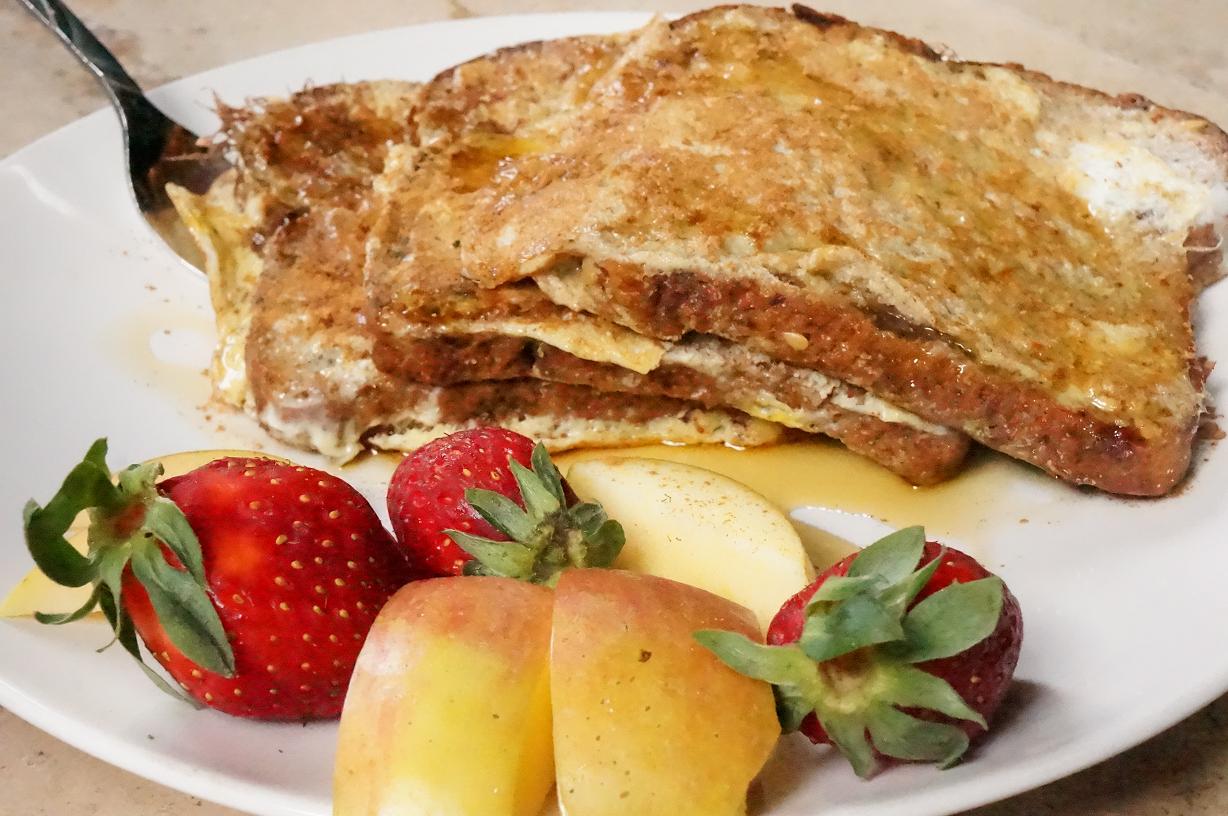 Plus add in any fruit you want. I sometimes just keep things simple and slice up a banana (goes great with the rest of the flavors) or today I sliced up an apple and fresh strawberries from the market. I use fresh wild blueberries too sometimes.
NOTES:
This recipe can make 2-3 slices. If you are feeding many –  just double everything.
You can use all egg whites but I use 2 eggs – good flavor, texture, and where all the nutrients are.
Can use any protein powder you want. I use vanilla flavor but chocolate could work.
I use freshly ground nutmeg, so amazing if you have this. Otherwise in the jar is just fine.
I LOVE Himalayan sea salt (brings out the flavor BIG time) but if you do not have this you can absolutely use salt.
Use any fruit you like. You could even add say blueberries to the egg mixture too so they warm up in the pan.
You can could even add a big dollop of Greek yogurt or your favorite nut butter too.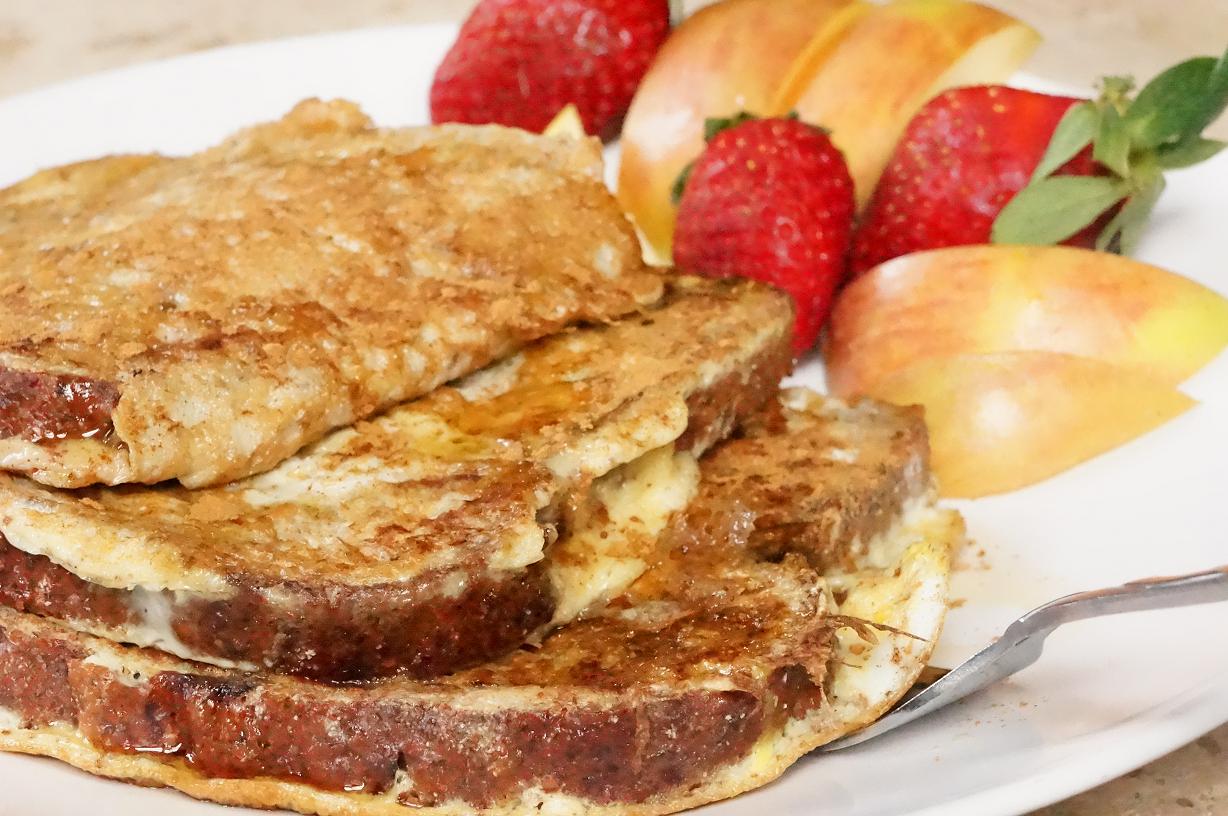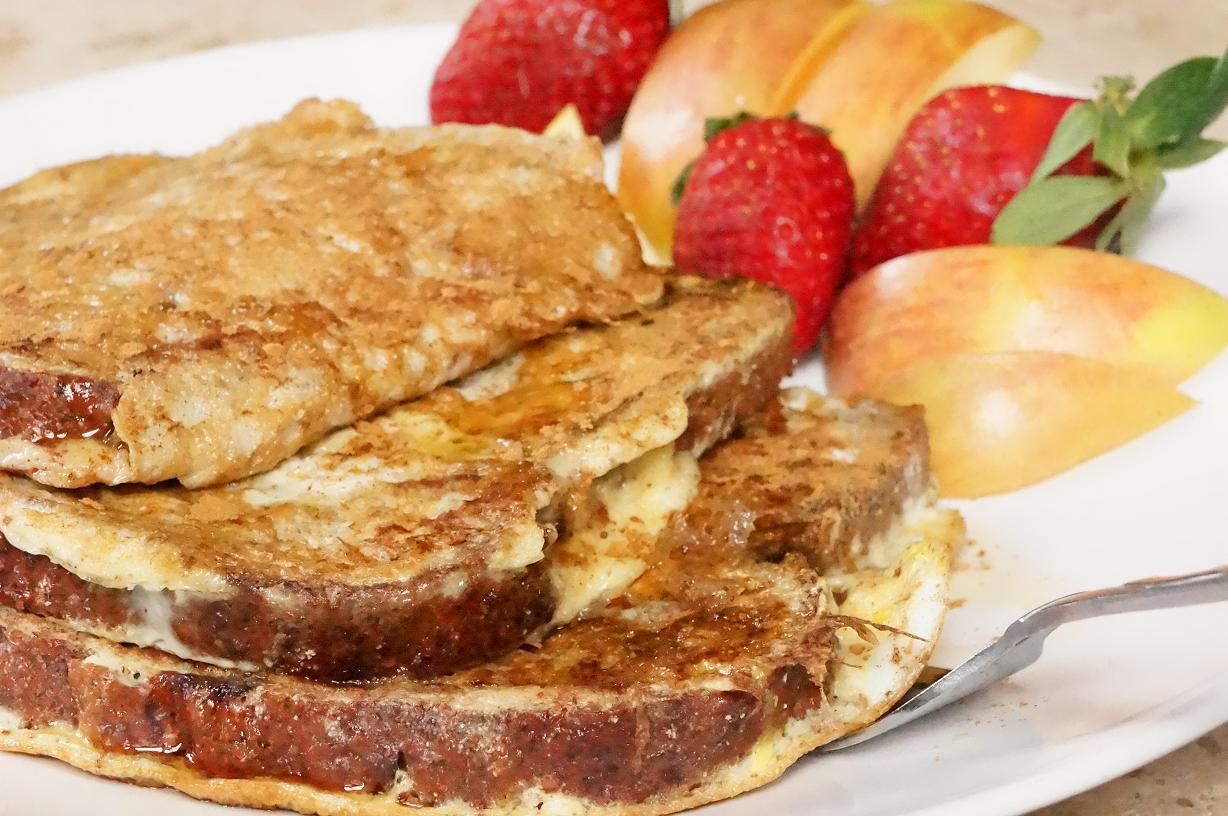 Try all my Breakfast Recipes. You will also love my Easy & Healthy Moni French Toast and Classic Moni French Toast  too. <— Both Healthy!
Enjoy.
Connect with Moni on Face Book, Twitter, Pinterest, and Instagram @monimealfitness  (-to get a look of my everyday eats!). Grab a recipe or two at www.monimeals.com before you head over for a quick workout at www.monicanelsonfitness.com.
EAT WELL. STAY FIT. FEEL GREAT.
Moni xx