So if you know me…then you know I am such a chocolate lover, such a chocolate freak, and that I am the girl who gets SUPER annoyed when a restaurant has no chocolate dessert options. Yep. That is me. I have my own chocolate drawer for crying out loud. So what am I doing with this lemon mint cake recipe for you today? Simple.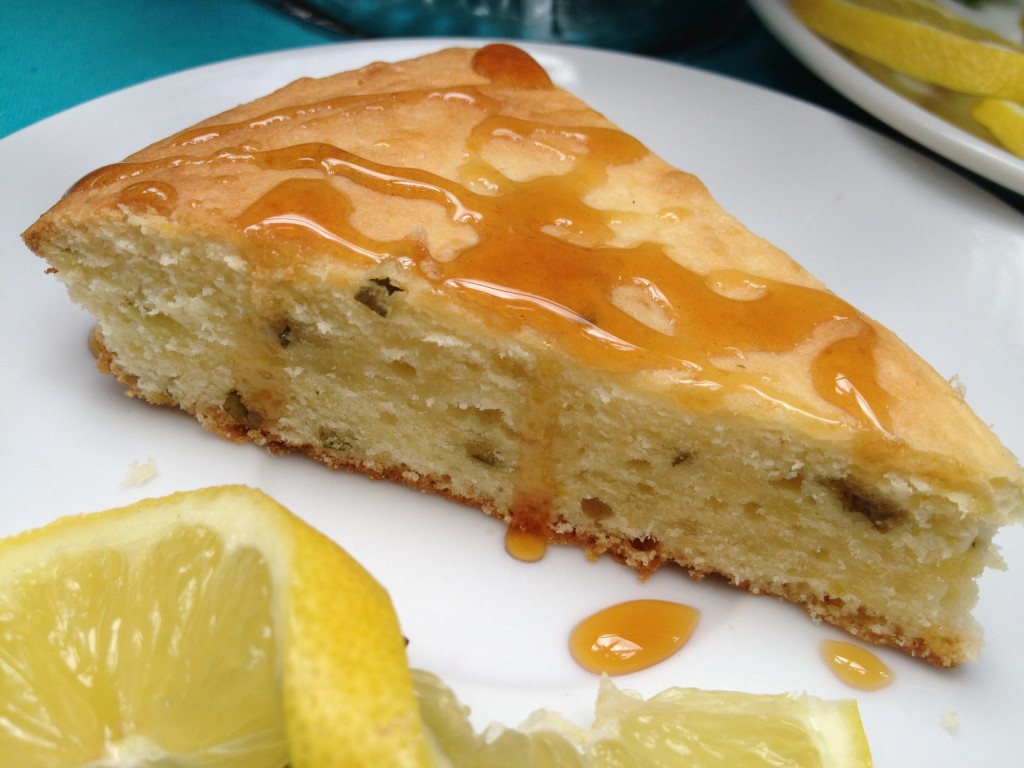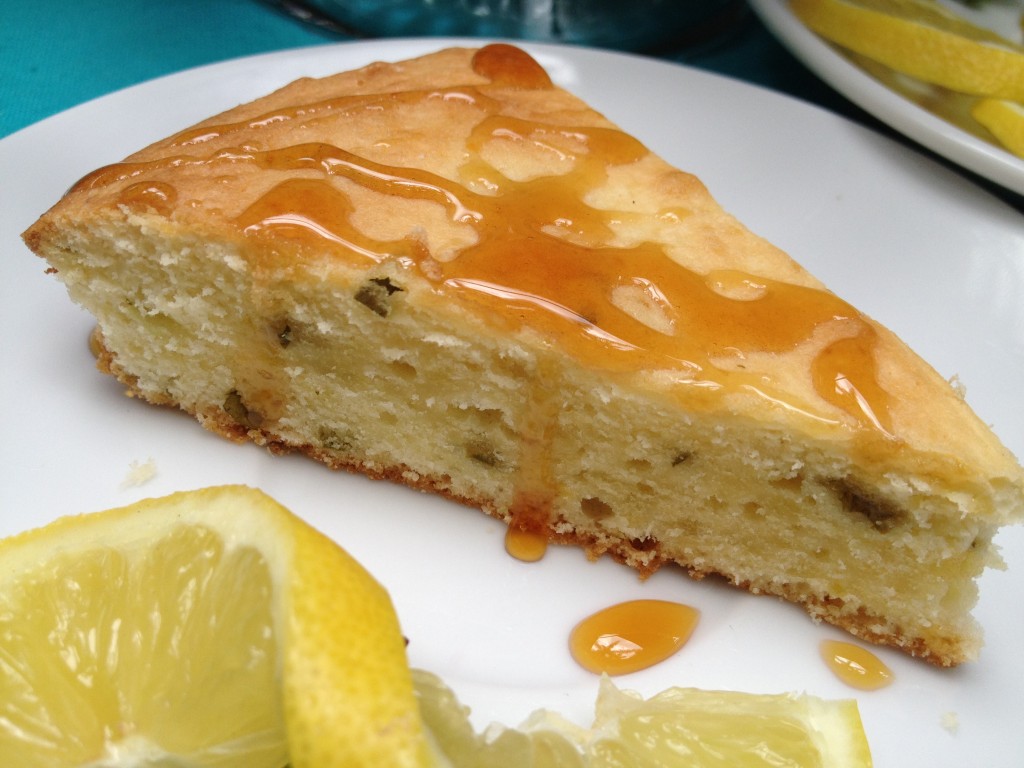 I am breaking my own "chocolate lover" rule! There are always exceptions to any rule.
Enter this recipe. Lemon and mint are a match made in mother nature heaven. What makes this extremely blissful is the touch of a good quality honey at the end then topped with a dollop of fresh whipped cream with one more final drizzle. See what I mean!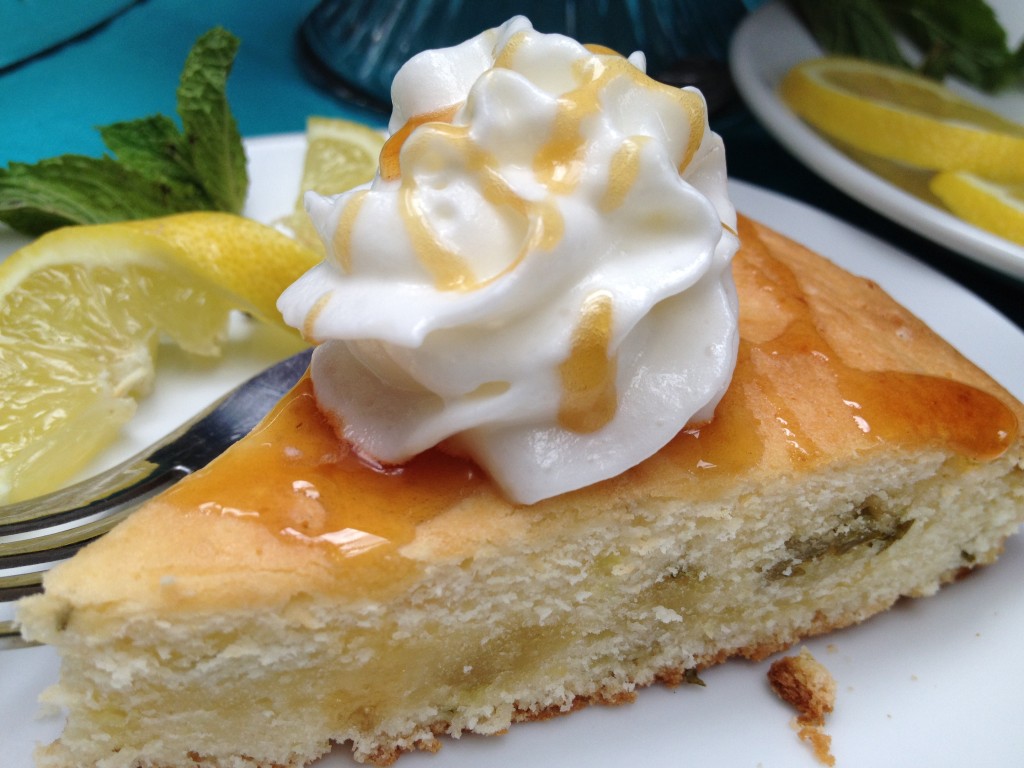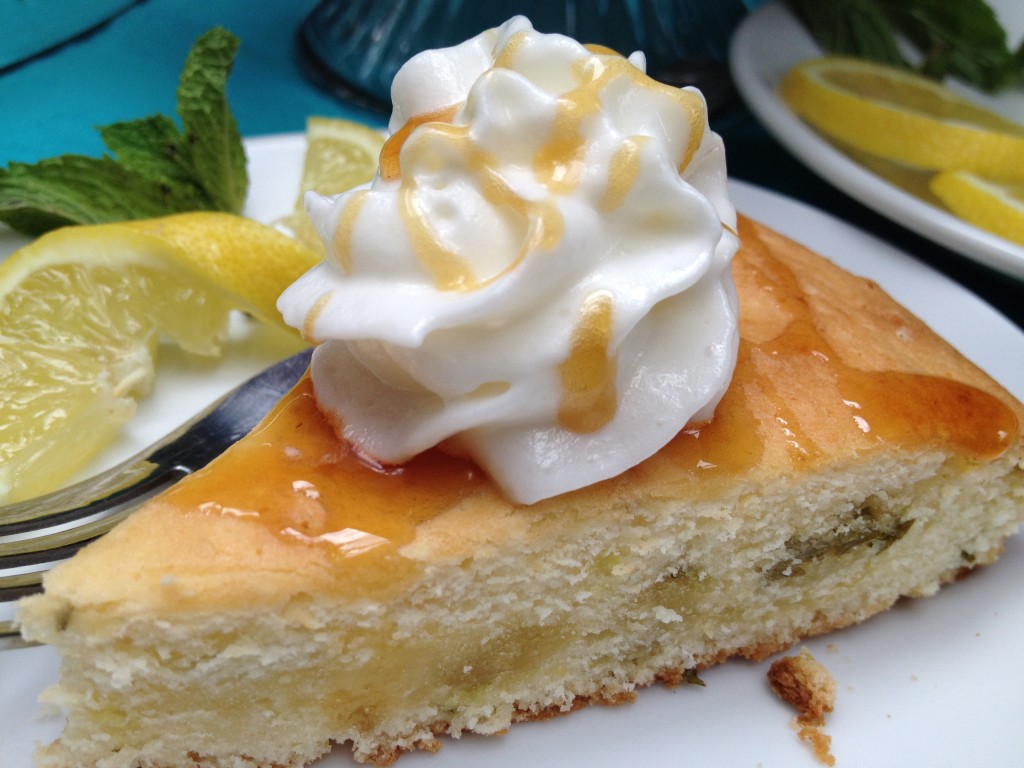 Just look at those fresh lemon bursts and hints of mint swimming through this cake!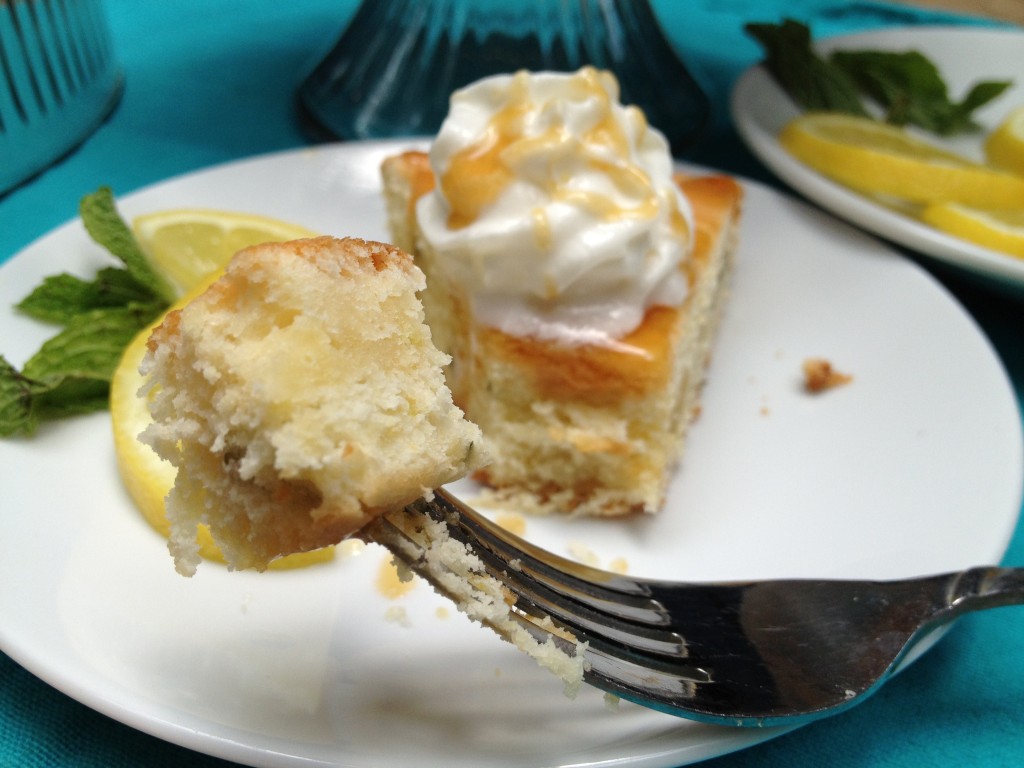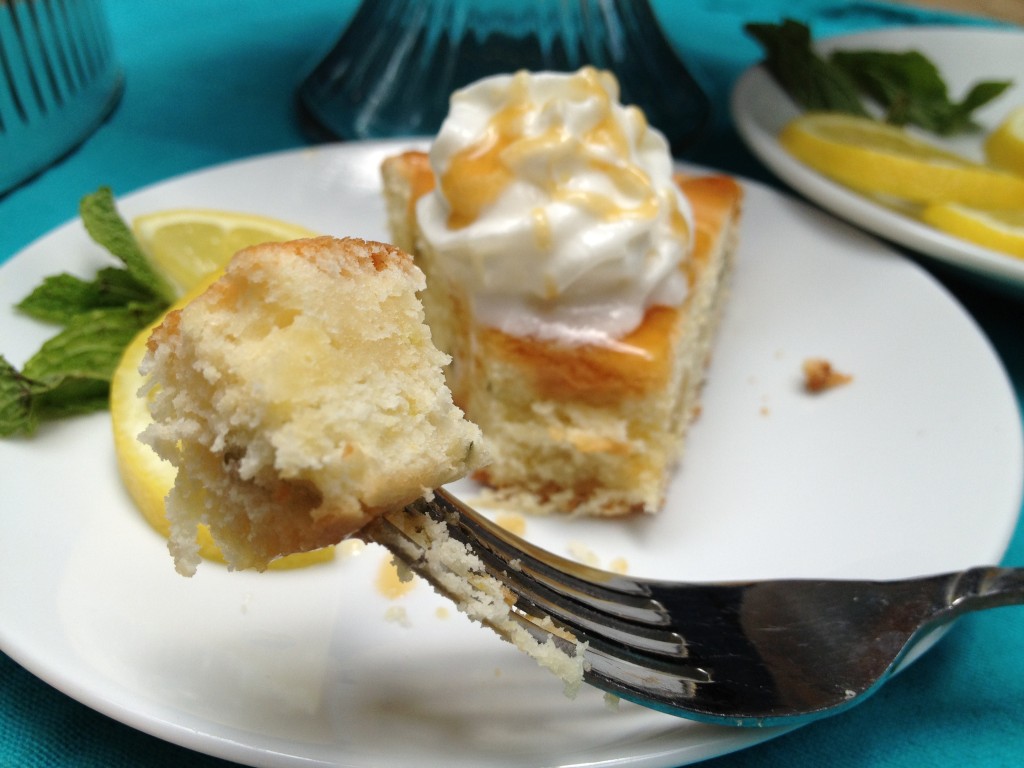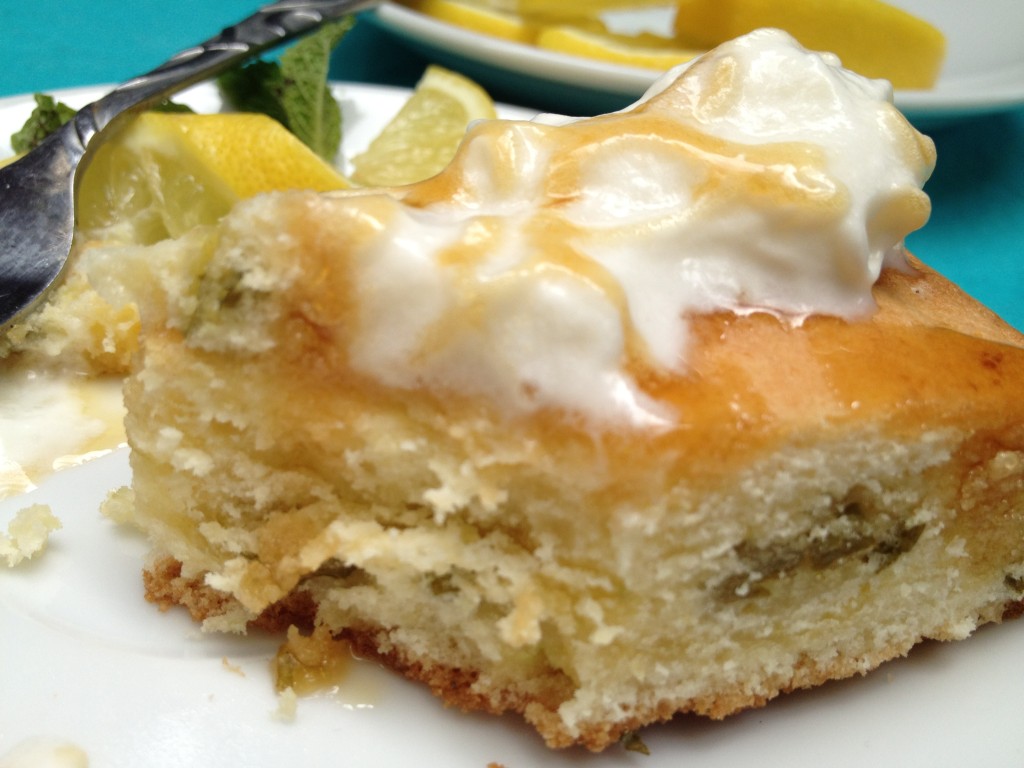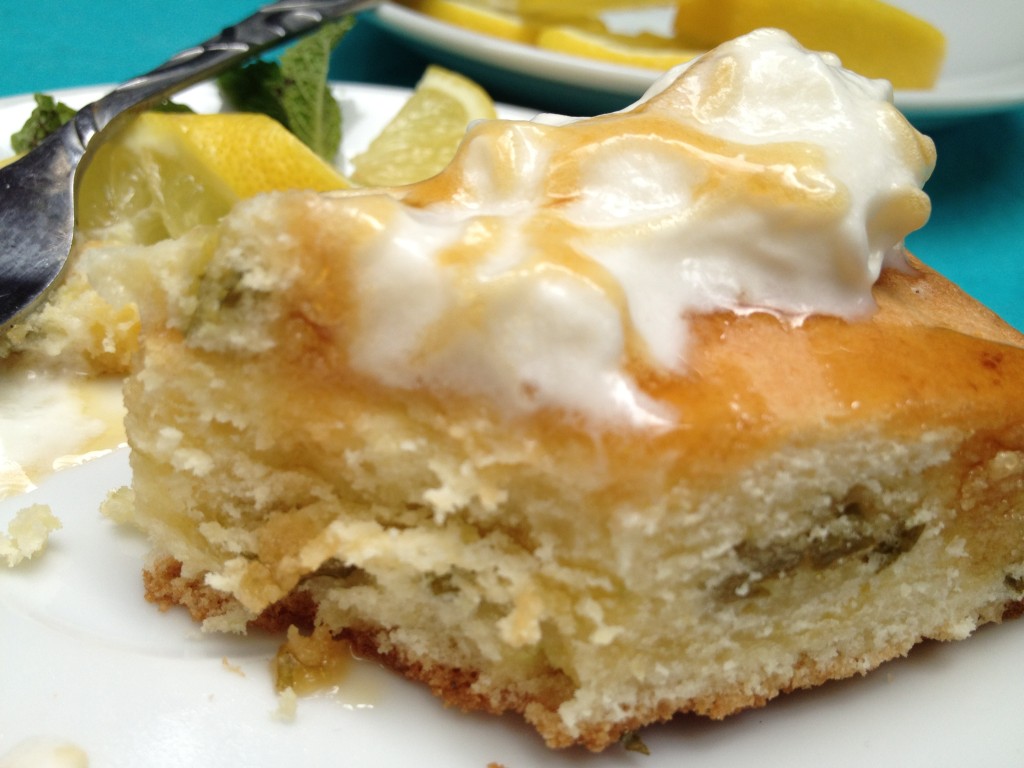 Perhaps you have tried a cake like this before. With a fantastic texture and simple, simple ingredients. In fact, I think that is why this is so good. Less is more. The texture and flavor are just right. I am NOT a big fan of a lemon dessert that is TOO overpowering. You know the ones I speak of. Well no need to worry on this one.
It is the PERFECT hint of lemon. Not too little – not too light – just right.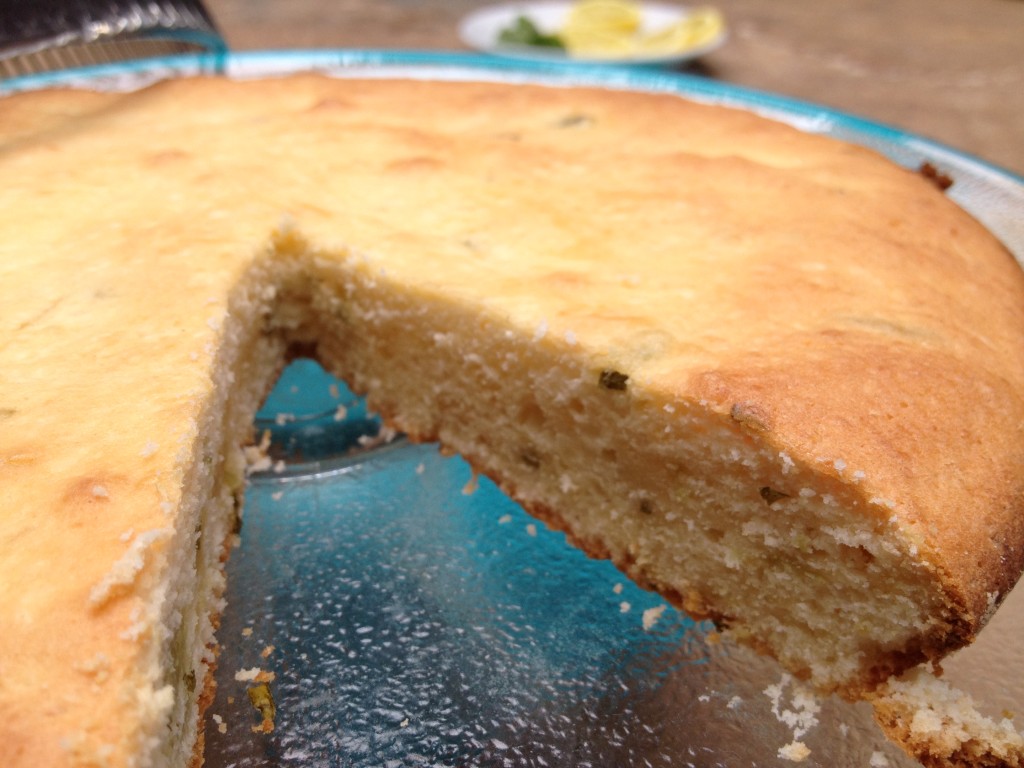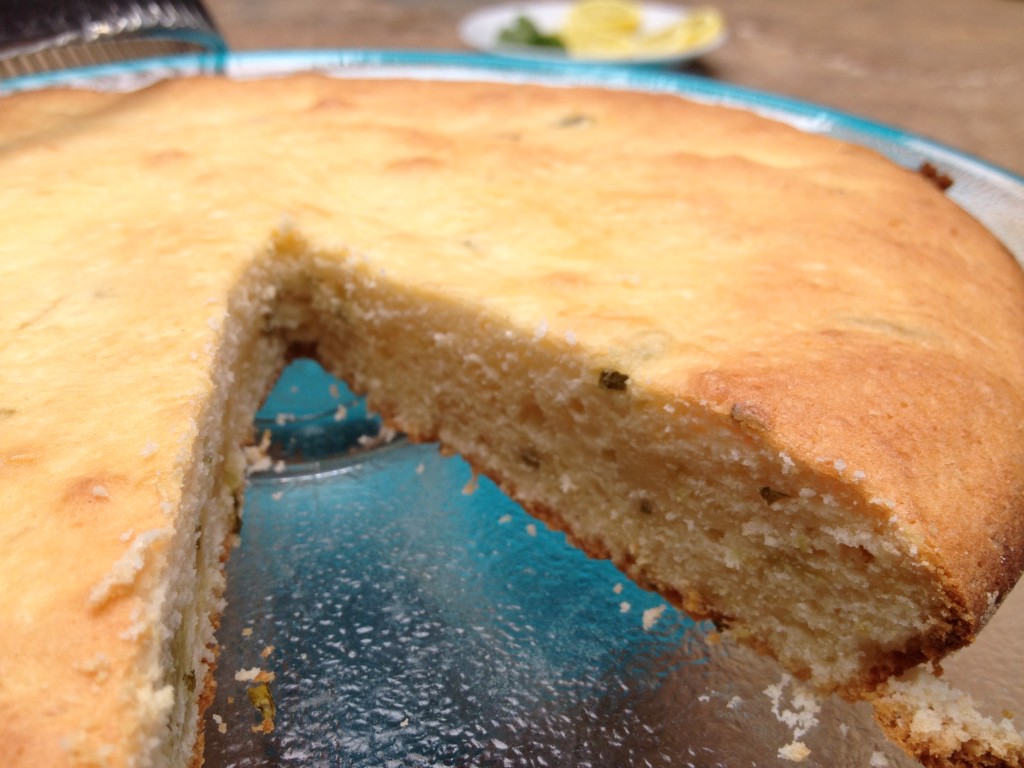 I love this cake too because it can be fabulous on its own (with no toppings) or you can really get fancy and add a good drizzle of a good quality honey or syrup (maybe agave!).  I am all about the whipped cream though myself.
This recipe is what you make to impress, to entertain with and let them think you spent all day in the kitchen – but you oh so did not! Don't worry your secret is safe with me.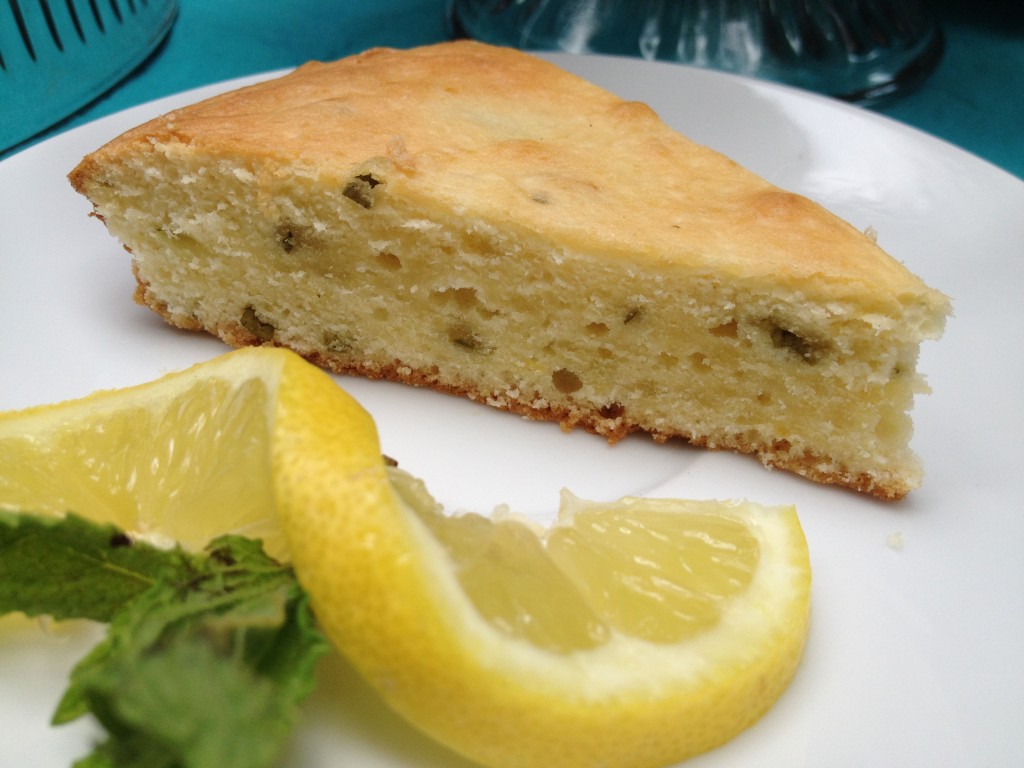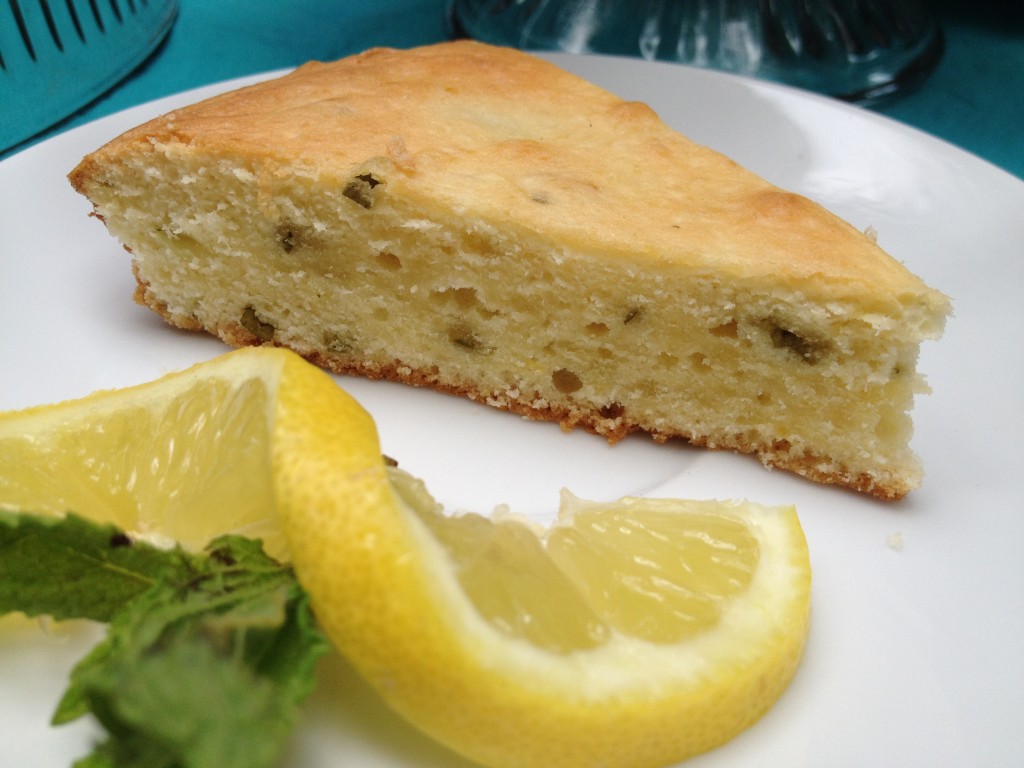 Talk about an easy cake. BEST PART- you should have everything in the kitchen right now. When I say EASY – I mean it.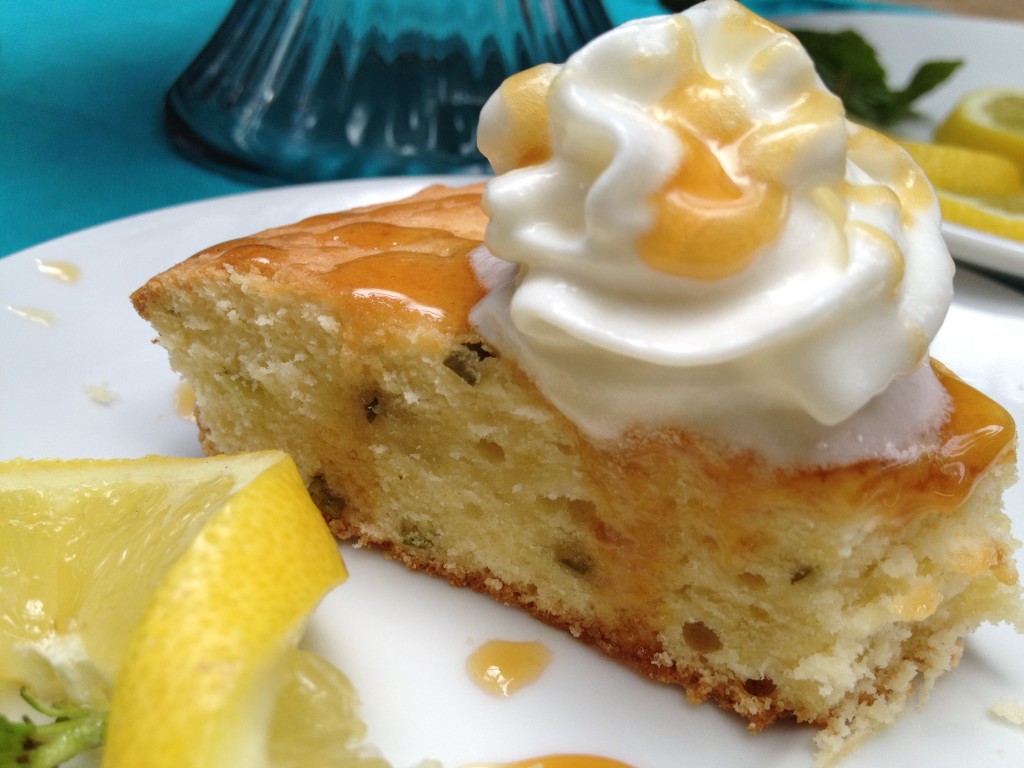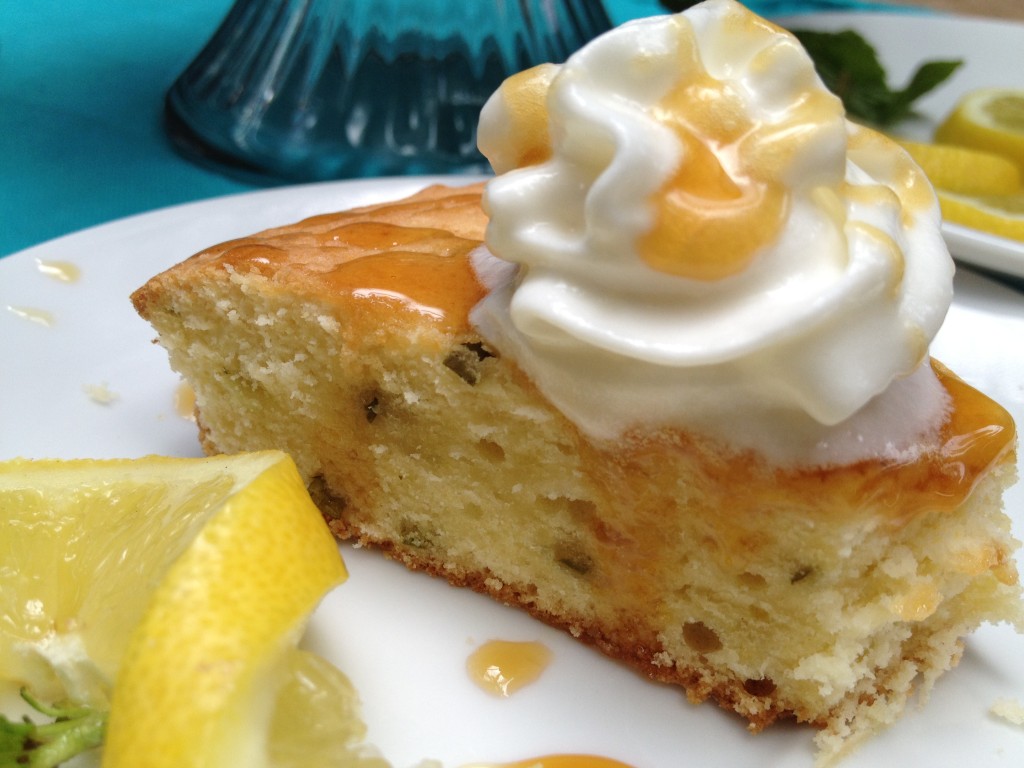 NOTES:
Use all room temp ingredients to get a perfect cake.

Try to not use cold eggs.

Have butter ready for greasing the pan and flour ready for dusting the pan. This will make it super easy to remove.

Can use other oil than olive (vegetable or canola) but I love how rich it makes this cake.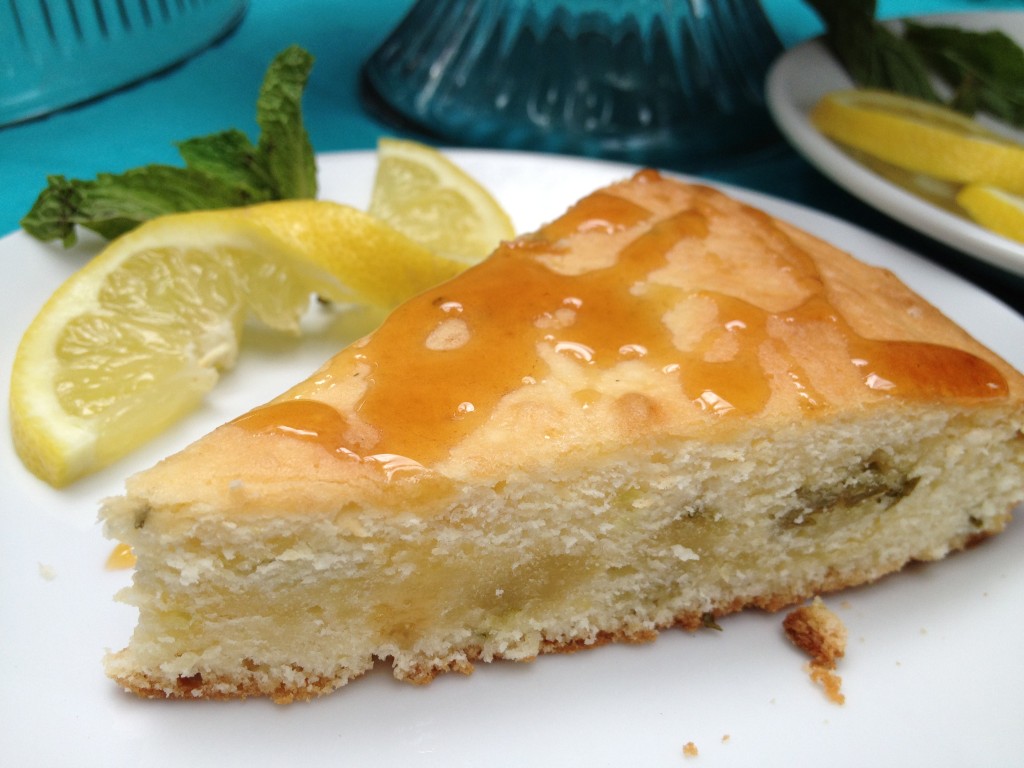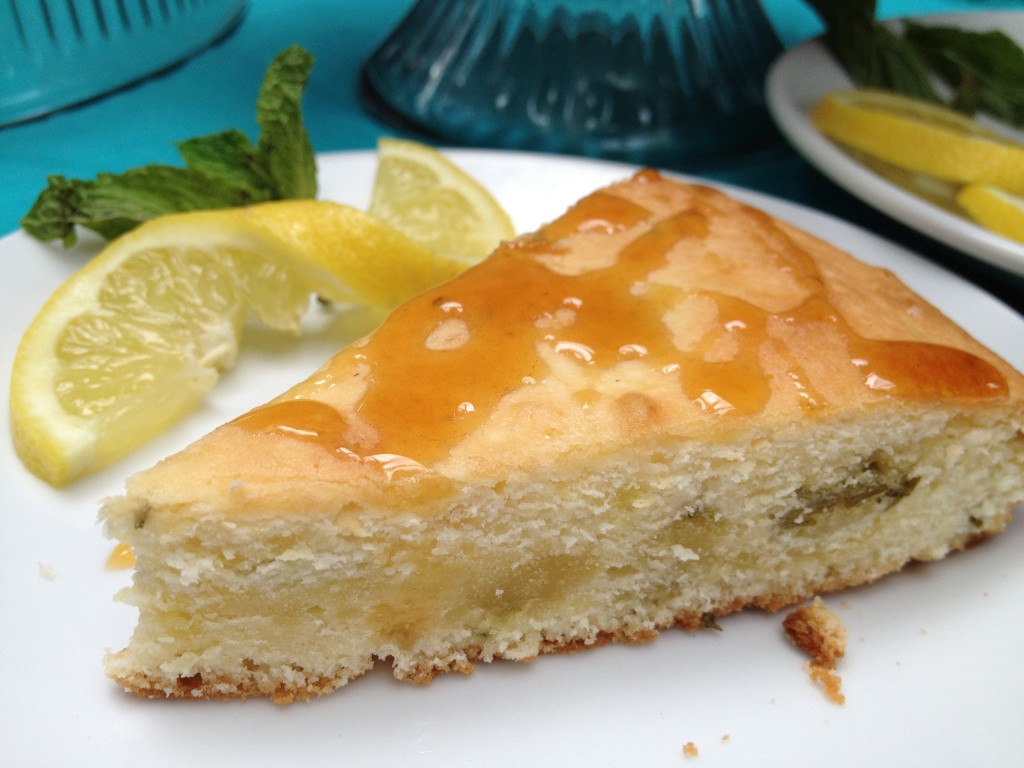 Like Lemon? Than also try my Lemon Protein Cookies too.
Or try all my Desserts – all are amazing. Enjoy!