Tis' the season! Oh Pumpkin I will always love you and thank you for being so healthy for us to enjoy. If you love pumpkin and desire a healthy recipe – You are going to love this Pumpkin Bread… trust me.
Gluten Free, All Natural Ingredients, So Moist and Yummy.
Gluten Free baking can really be tricky at times or not always as tasty. But that is not the case with this gluten free pumpkin bread! This recipe is so amazing. I really hope you love it and make it all the time – I sure do. We just adore it.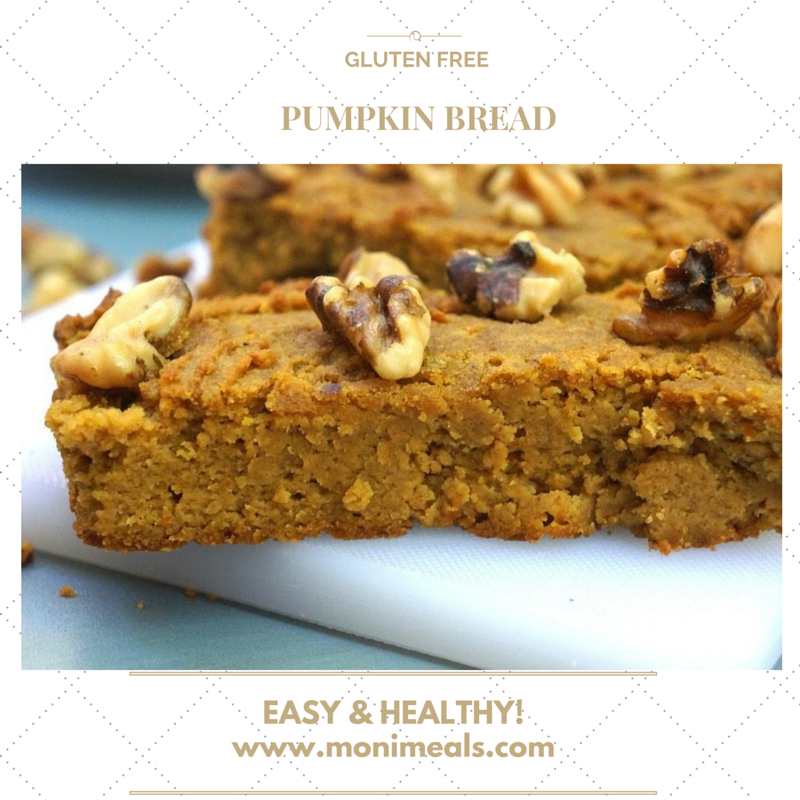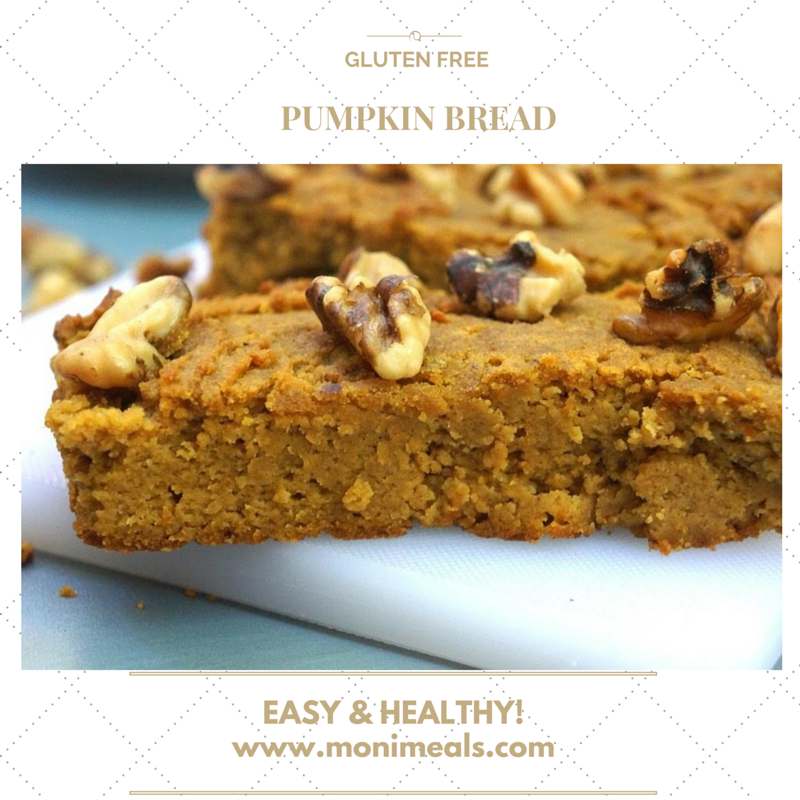 With coconut flour, you can get a bit of a crumbly texture at times but your loaf will stay together fine. It is recommended to keep this in the fridge to hold together best.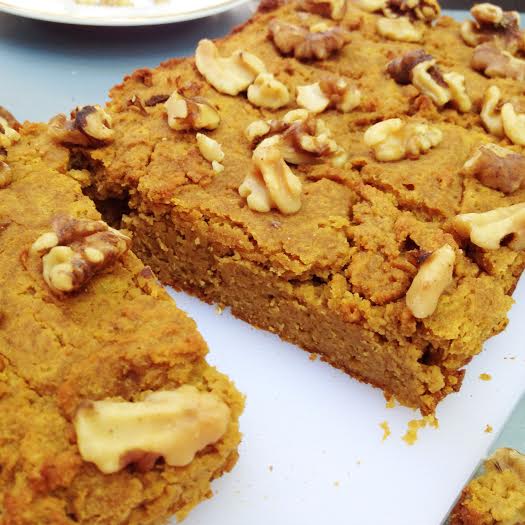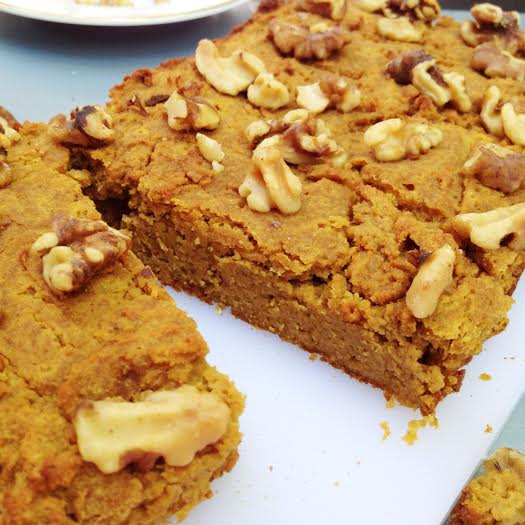 Get ready to "Fall" in love with this recipe. This really takes no time plus your kitchen will smell heavenly. Win-win. Enjoy!
Also try my older pumpkin bread recipe from a few years back, still a winner!
Love Pumpkin? Try my popular Pumpkin Protein Bars and all my Pumpkin Recipes.
Follow Moni to connect on Face Book, Twitter, Pinterest, and Instagram (-to get a look of my everyday eats!)
EAT WELL. STAY FIT. FEEL GREAT.
xx
Gluten Free Pumpkin Bread
Author:
Prep time:
Cook time:
Total time:
A delicious, moist and healthy gluten free pumpkin bread. Easy and perfect all season long!
Ingredients
3 large eggs, beaten
1/2 cup coconut sugar, or sugar of choice
1/2 cup canned pumpkin puree
1/3 cup of unrefined coconut oil, melted
2 tbs coconut milk, or almond
3/4 cup coconut flour,[i] See notes for other flours[/i]
1 tsp baking powder
1/2 tsp pumpkin pie spice
1/4 tsp cinnamon
walnuts for topping, optional
Instructions
Heat oven to 350 F. Place parchment paper in an 8 x 4 inch loaf pan with cooking spray.
In a medium bowl, whisk together the eggs and sugar. Whisk in the pumpkin, coconut oil, milk.
Slowly whisk in the flour, baking powder, and spices until fully combined.
Pour batter into pan. Top with walnuts if using.
Bake until toothpick comes out clean, 50 minutes.
Remove and cool on a rack.
Slice and Serve. Can add a dollop of whipped cream.
Your house will also smell so amazing! Enjoy.
Calories:
126
Fat:
6
Carbohydrates:
16
Fiber:
1
Protein:
2
Notes
Can use sugar of choice if you do not have coconut sugar.[br]Can use other flours but if you do increase to 1 cup. Coconut flour is dense and gluten free and that is why I use it but other flours will work. [br]Add in some chocolate chips if you want.[br]Can serve with a fresh dollop of ice cream or whipped cream.[br]Best if kept in the fridge.