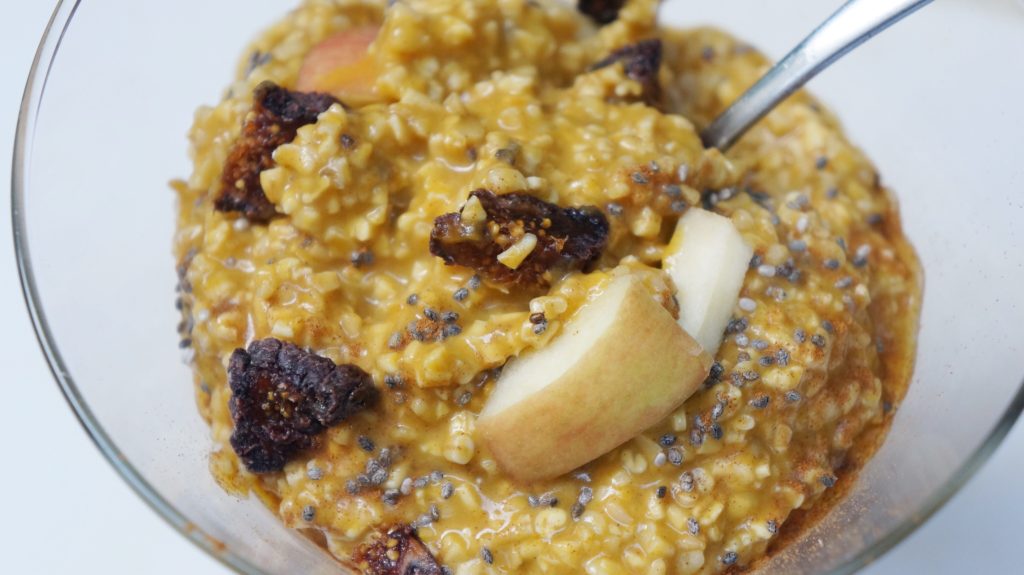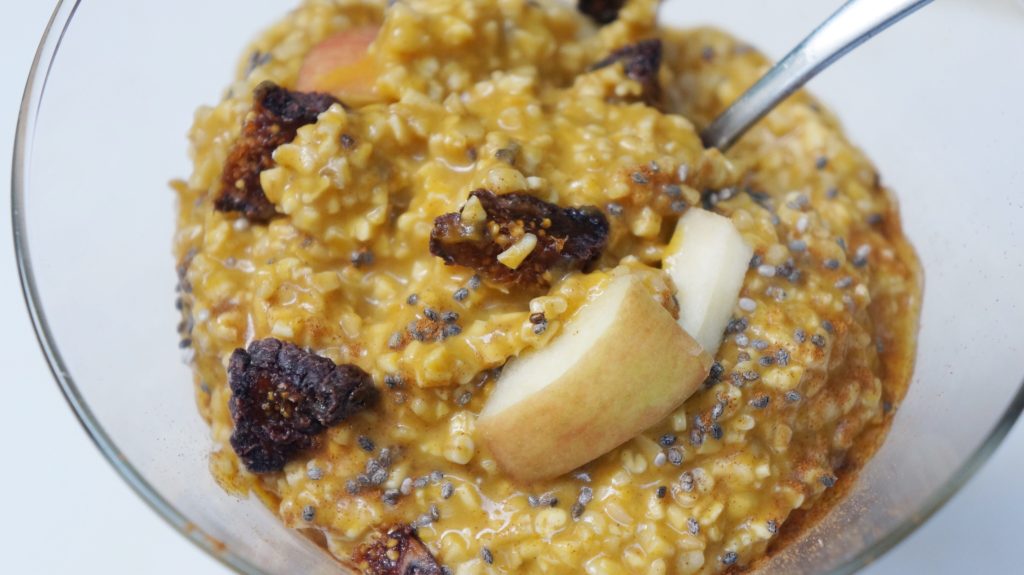 These overnight oats that are perrrrfect for Fall, are also so delicious, healthy and VERY easy to make. The key is to mix all the ingredients the night before for the best texture. You simply just put it all in a container with a lid and enjoy in the morning!
Feel free to then put any optional toppings that you like on too! For example: apples, dried figs, <– (both in season now), chia seeds, banana or chopped nuts.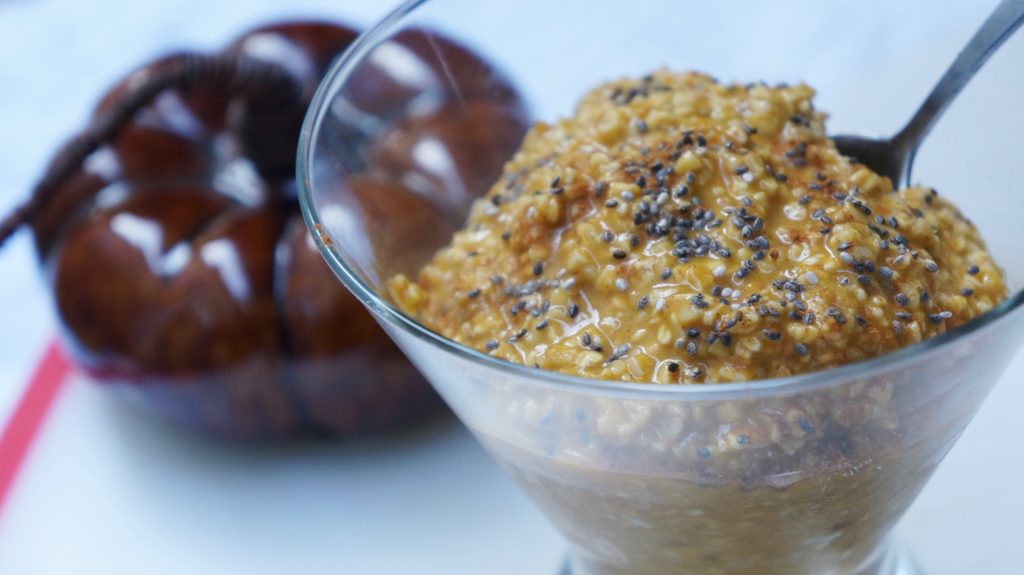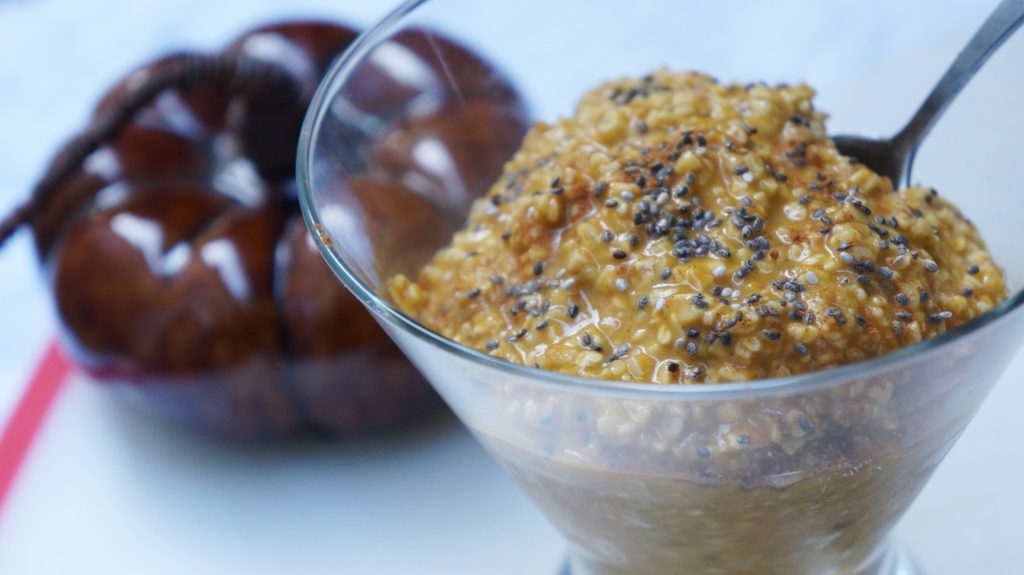 Kid friendly and Nutritionist approved!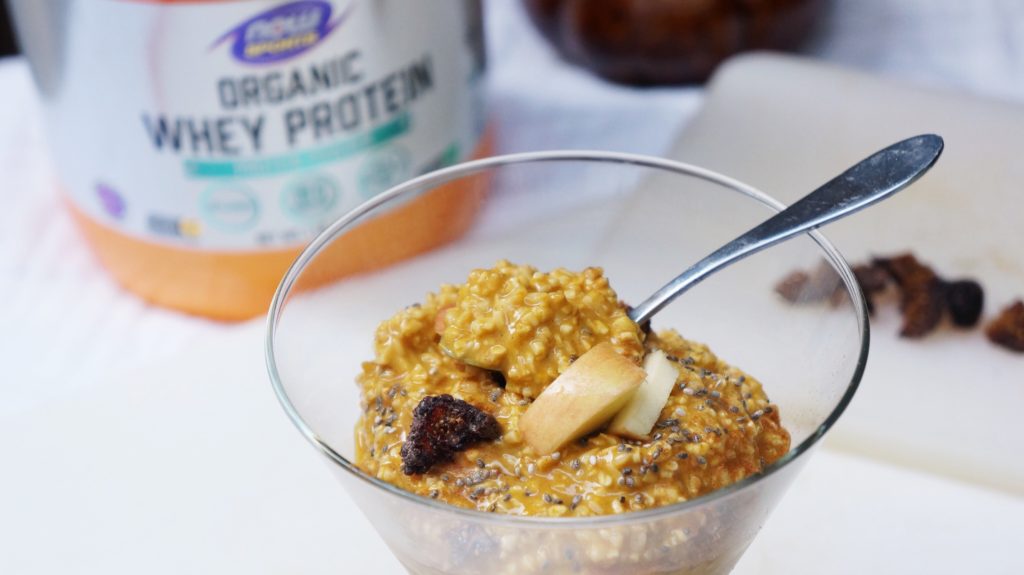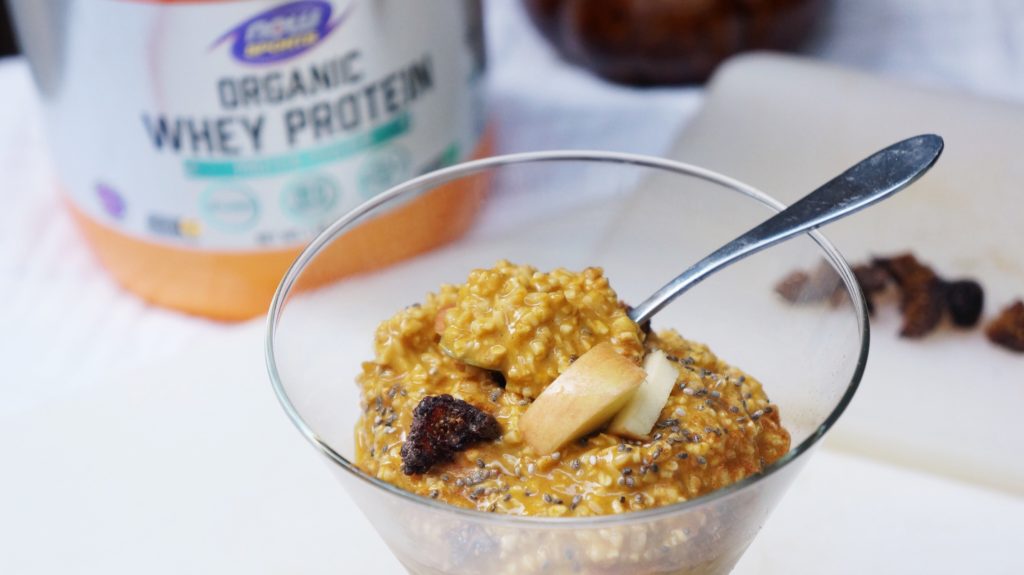 Besides how easy and delish this recipe truly is, it also wins because it's such a healthy breakfast or pumpkin treat. Loaded with dietary fiber, low in sugar, also packed with some superfoods (thanks to the chia seeds and dried figs) but it's also a protein superstar thanks to my favorite organic whey protein powder from NOW® Sports.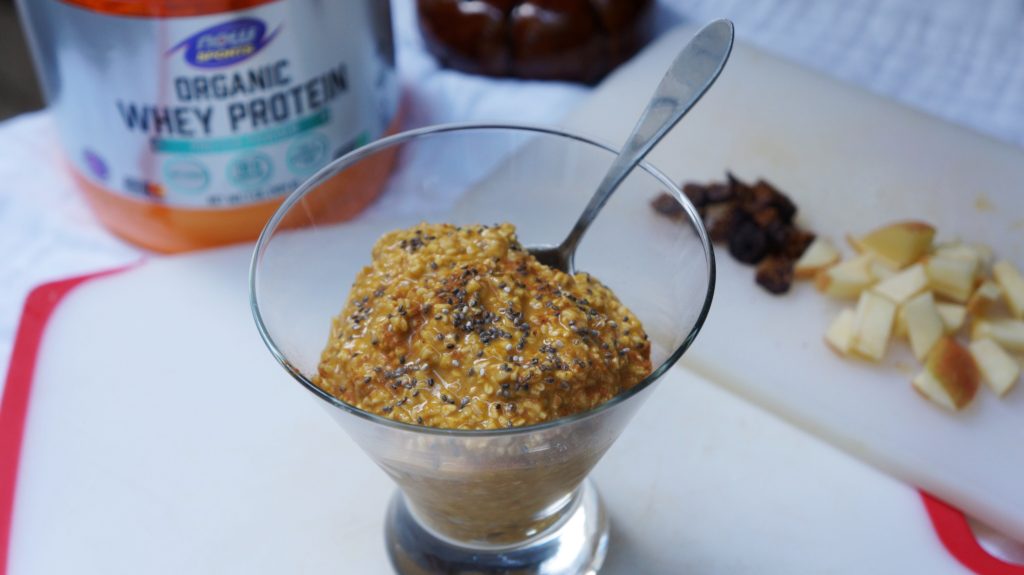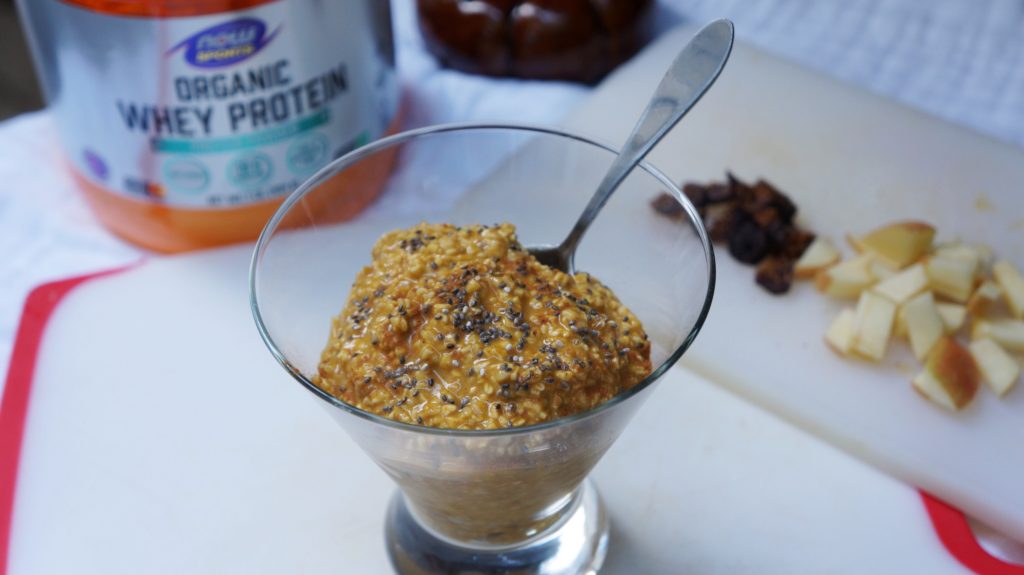 Why I enjoy NOW's Whey Protein is simple. It's a natural whey protein that is concentrated from organic milk, which was produced without the use of synthetic growth hormones (rBGH), antibiotics or pesticides. It is processed by low temperature ultrafiltration to limit denaturation of the proteins, and is both bioavailable and easily digested. I can't tell you how many other whey protein powders skip this process and are not great quality to begin with, let alone be anywhere near certified organic! NOW® Sports Certified Organic Whey Protein is a fantastic choice and also is ideal for active individuals seeking the most natural and wholesome milk protein for themselves and their families.
MAKE SURE TO CHECK OUT @NOWFOODSOFFICAL ON INSTAGRAM AND FACEBOOK FOR TONS OF HEALTHY IDEAS, RECIPES, PRODUCTS & MORE!

So talk to me… what's your favorite Fall treat and are you also a lover of all things pumpkin???
HEALTHY PUMPKIN PIE PROTEIN OATS
Ingredients:
1 scoop NOW® Certified Organic Whey Protein Powder  
1/2 cup organic pumpkin purée
1/2 cup NOW Real Food® Steel Cut Oats or old-fashioned
1/2 cup unsweetened almond or coconut milk
2 tsp NOW Real Food® Organic Maple Syrup
1 tsp pumpkin pie spice
Dash of cinnamon for topping
Toppings: apples, chia seeds, dried figs, bananas, nuts, etc.
Directions:
Combine all ingredients in a container with a lid. Leave in the refrigerator overnight. Enjoy the next morning! Eat cold or warm up in the microwave for a few minutes. Add any other toppings you'd like.
Enjoy!
Follow Moni to connect on Face Book, Twitter, Pinterest, and Instagram (-to get a look of my everyday eats!)
EAT WELL. STAY FIT. FEEL GREAT.
xx
THIS IS A SPONSORED POST BY NOW. ALL MY OPINIONS ARE MY OWN.