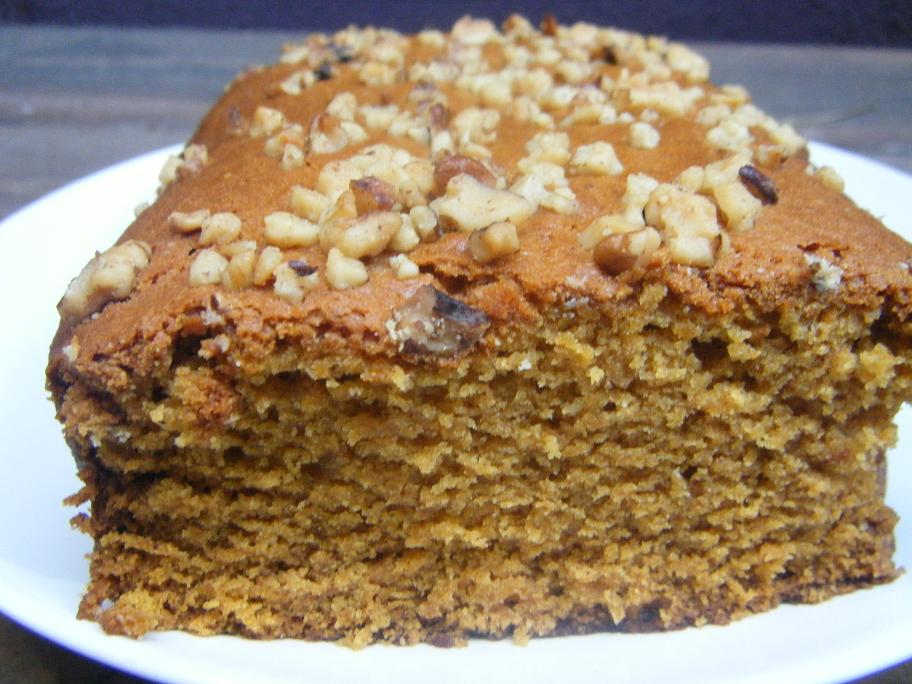 I just love FALL. I always make this bread this time of year and I always look forward to it.
Easy measuring and SIMPLE to put together.
There is no butter in the loaf, just canola oil
(but I love to spread some butter over a slice-just a lil bit, when it comes out of the oven.)
🙂 I love the toasted pecans on top also.
Wait til you smell this one... My neighbors have seriously popped over to find out "What in the world is she baking now?" 🙂
I find toasted pecans just can't mess up a recipe, it can only enhance one! I love the spices here, the pumpkin, and all the sneaky ways I lightened this up and no one will ever notice, hehe.
It is an-all around unique bread for this time of year, Fall and Winter.
NOTE:
The recipe is for 2 loafs which is great so you can give much away and freeze the rest for another time. Need more? Sure no problem- also try
Moni Pumpkin Protein Bars,
Pumpkin Pie Bites
,
Pumpkin-Apple Streusal Muffins
,
Pumpkin Pancakes
and of course all my
Fall Madness
Recipes! Enjoy~